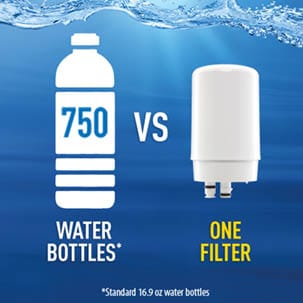 Generate Less Waste.* Save Money.
One faucet mount filter can replace 750 plastic water bottles. That's good for your wallet and the planet. *No bottles to throw away.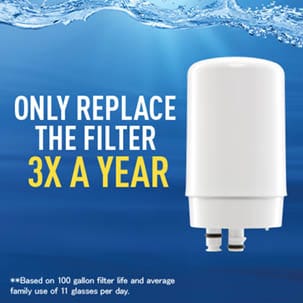 Lasts Up to 4 Months*
Each faucet mount filter has a 100 gallon filter life so you only need to replace it 3 times a year.*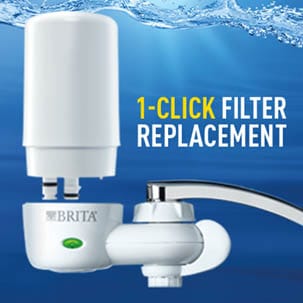 Filter in a Snap
Just slide your replacement filter into the faucet mount until it clicks and run your tap for 5 minutes.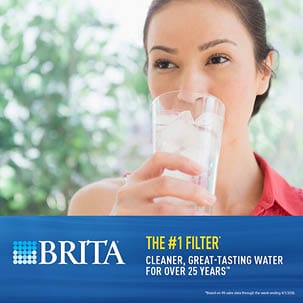 Filter with Brita and Get to the Good Stuff
Brita Faucet Filter Systems reduce lead, chlorine, asbestos, benzene, particulates and other contaminants - all of which may be found in tap water.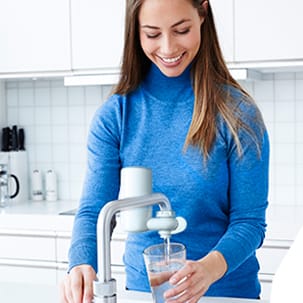 Choose Between Filtered and Unfiltered Water
Brita Faucet Systems offer great design, durability and convenience.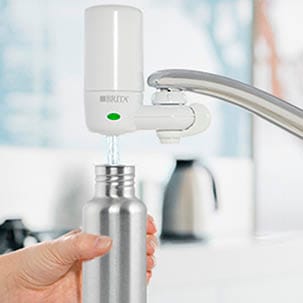 Find the Brita for You
Choose a faucet mount system, pitcher, dispenser or filtering bottle to enjoy great-tasting water any time.