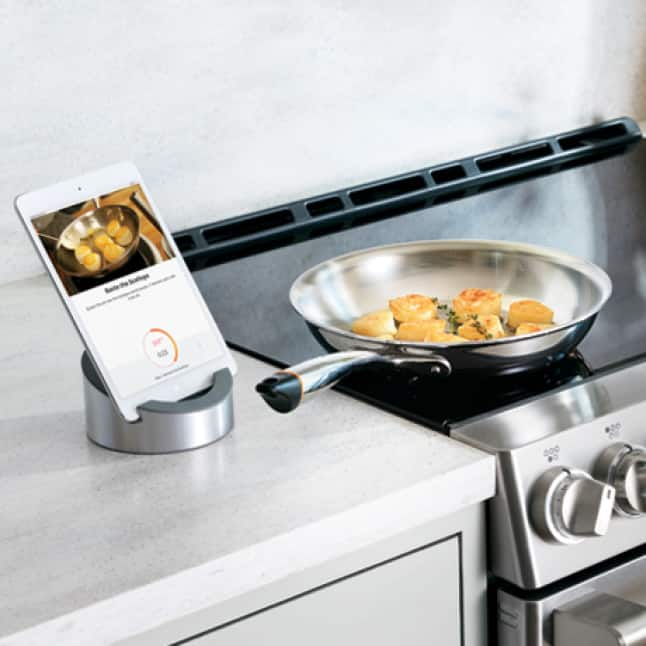 Gourmet Guided Cooking
Achieve gourmet results without guesswork using a combination of video-guided recipes and automatic adjustments to time, temperature and cooking pace.
The Perfect Combination of Power & Precision
Stun guests by showing off your 11" 3,700-watt induction element, which uses chef-preferred induction cooktop technology to deliver precise heat to cookware only.
Synchronized Elements Ensure Consistent Temperatures over Large Areas
Evenly heat large cookware with two 7″ synchronized elements that you can control with the touch of a button.
A Superior Cooking Experience at Every Level
The professional oven system combines True European convection technology with extra heating elements for superb baking results and fast preheating.