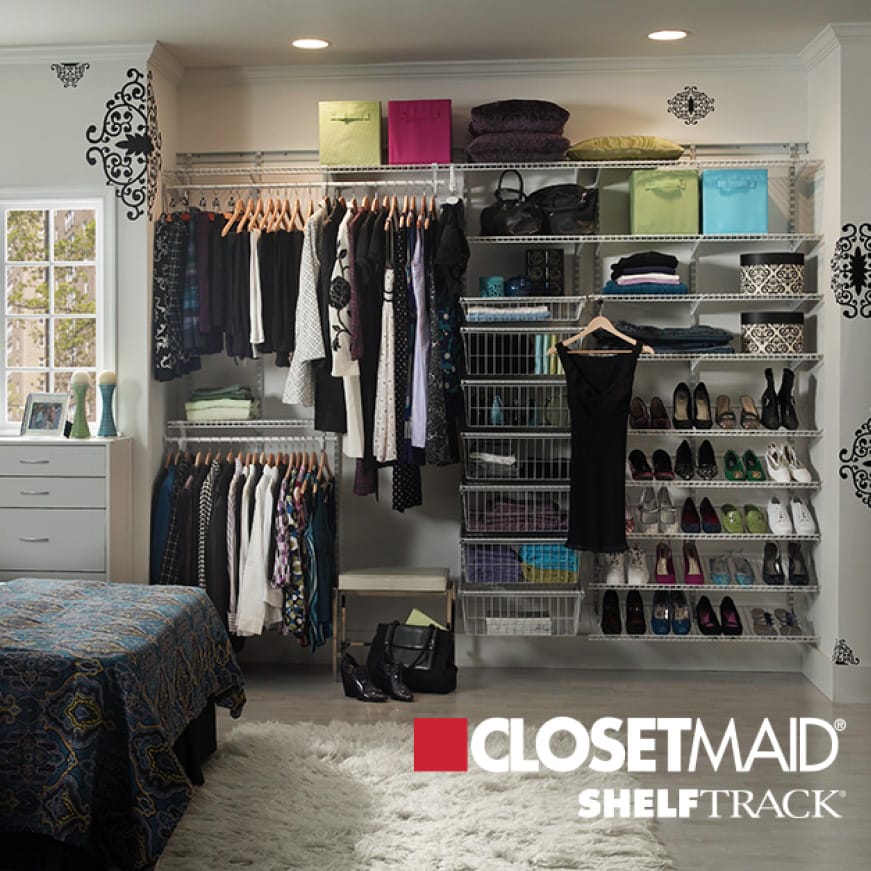 Professional Wire Closet Solution
Instantly improve closet organization and capacity with the ShelfTrack mounting system. This fully adjustable and customizable program gives Pros and DIYers the options to create the perfect storage solution.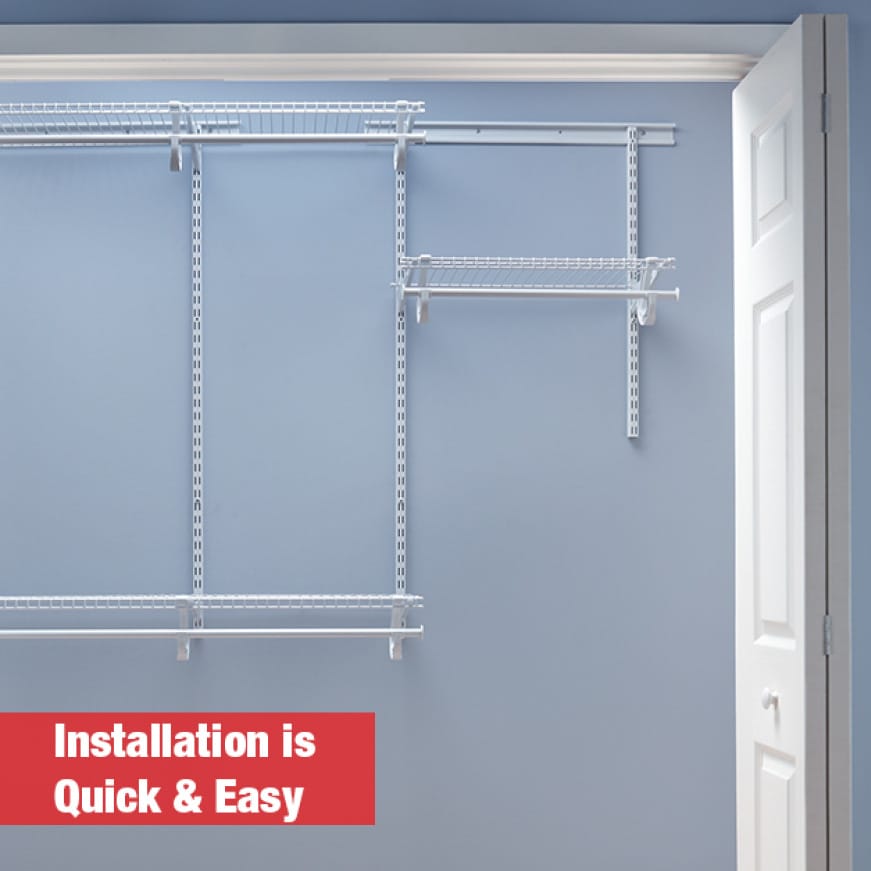 Save Time with the Hang Track
The hang track mounts directly into studs and only requires you to level once. Then, all you have to do is clip the standards to the brackets and the rest of the hardware and shelving attaches from there.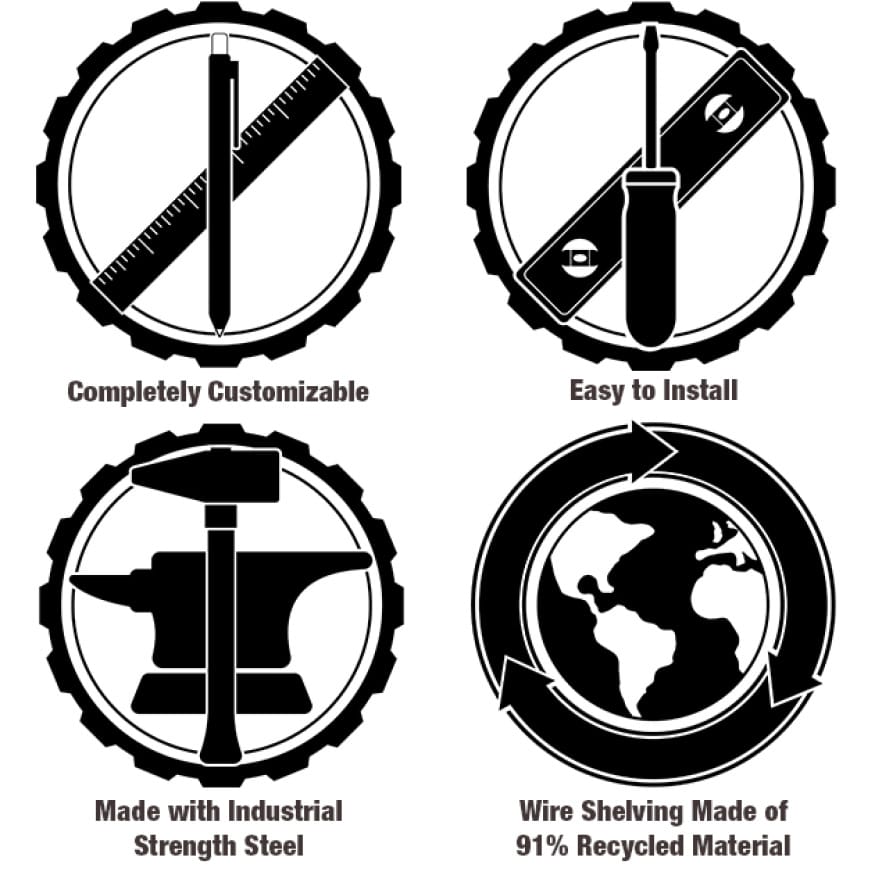 About ShelfTrack
ShelfTrack has many great benefits. It's also fully adjustable, so you can rearrange your shelving as your needs change. It's perfect for both reach-in and walk-in closets, plus, it doesn't require side-wall attachment.