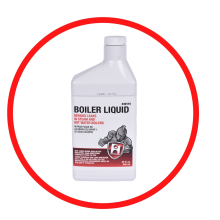 Hercules Boiler and Heating System Repair Products are formulated to repair steam, hot water and hydronic boilers. These repair products seal and repair cracks or leaks.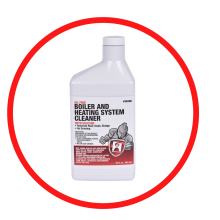 Hercules system cleaners are crucial for maintaining a system. It is recommended that any system, whether new or existing, be thoroughly cleaned before using Cryo-Tek products. Any system contaminated with dirt and other materials reduces efficiency and wears the system prematurely.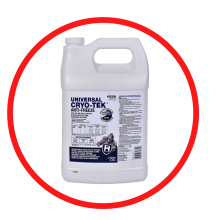 Freeze protection is important in all systems. Water can freeze at 32 degrees and can cause pipes to burst if there is a power outage. Adding an inhibited virgin propylene glycol antifreeze to a boiler can prevent those problems and provides freeze protection. Installing inhibited virgin propylene glycol into the hydronic system is also a requirement to maintain warranty by leading boiler manufacturers.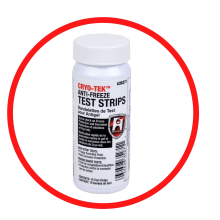 Without proper maintenance, boilers corrode and become less efficient, leading to additional service calls and a shorter life span for the appliance. Therefore, regular system testing is crucial to maintaining a long-lasting system. Hercules offers disposable test strips and a refractometer to maintain a balanced system.