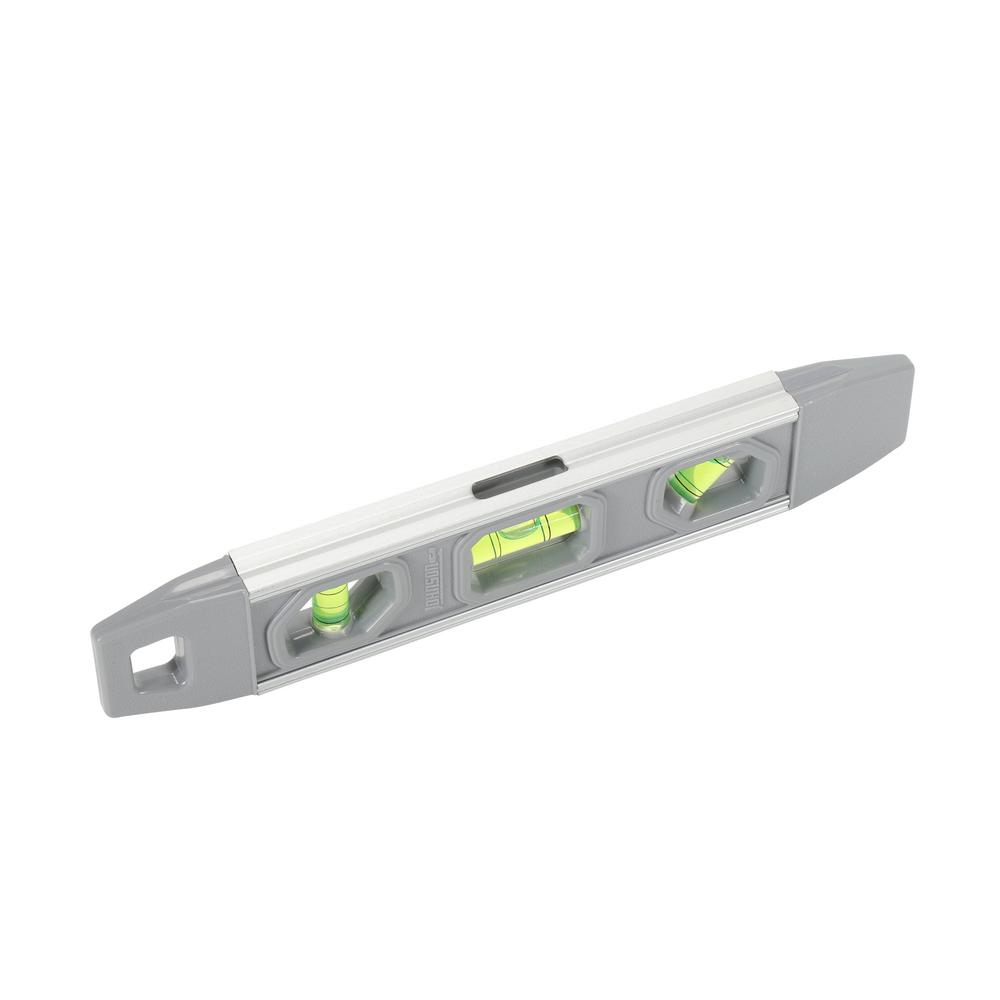 Top-Reading Vial with V-Groove

The top of the Magnetic Torpedo Level features a long V-groove that provides a secure fit around pipes and conduits. This edge also features a top-reading vial for convenience.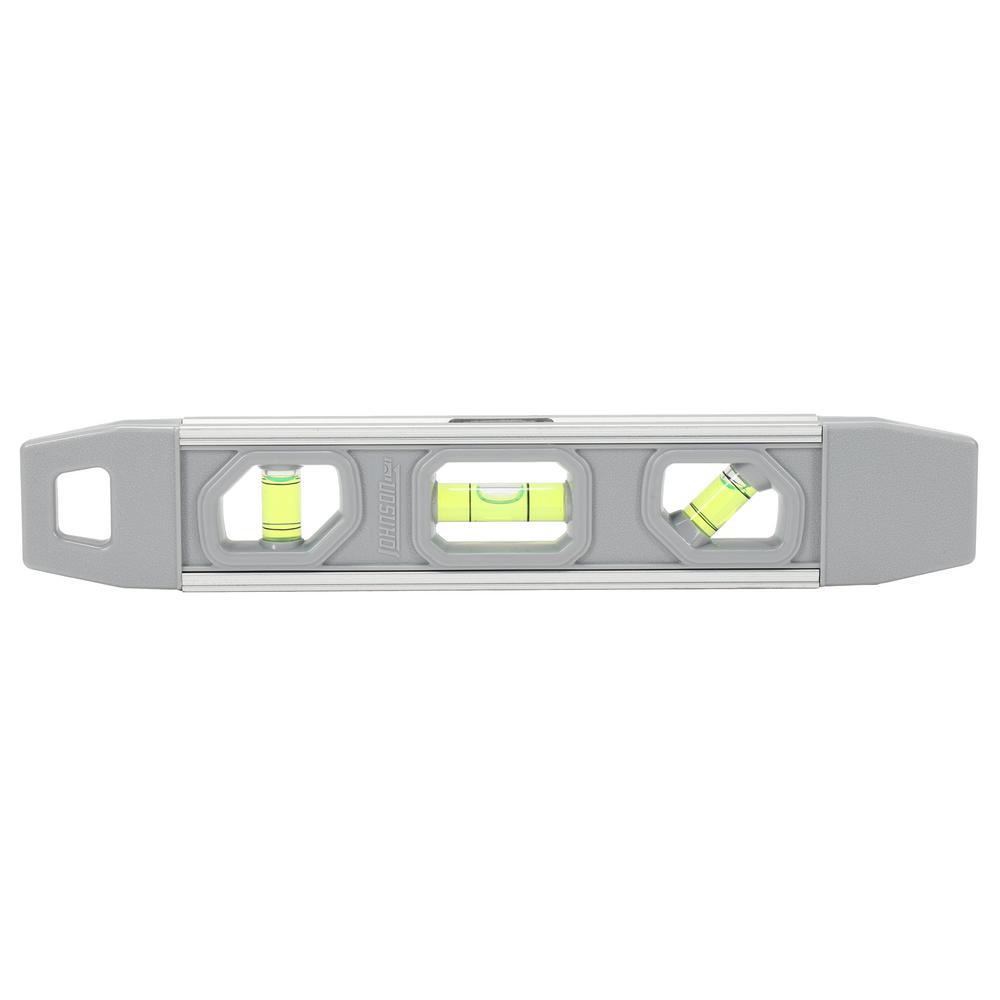 Plumb, Level, and 45 Degree Acrylic Vials

The Magnetic Torpedo Level features three acrylic vials to measure plumb, level, and 45-degree angles from any view. A hole at the end allows for hanging on a hook.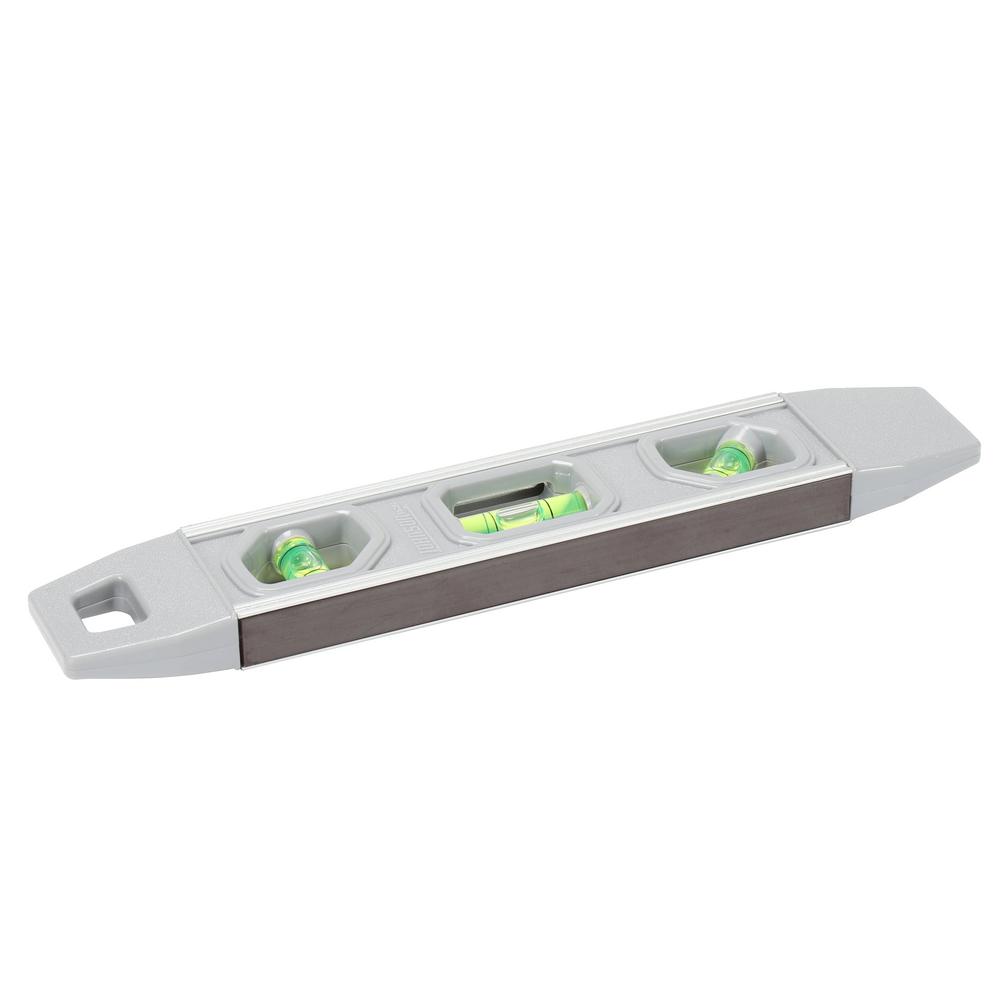 Magnetic Edge

A long magnetic strip located on the edge of the Magnetic Torpedo Level allows it to mount on ferrous metal surfaces, studs, and pipes.