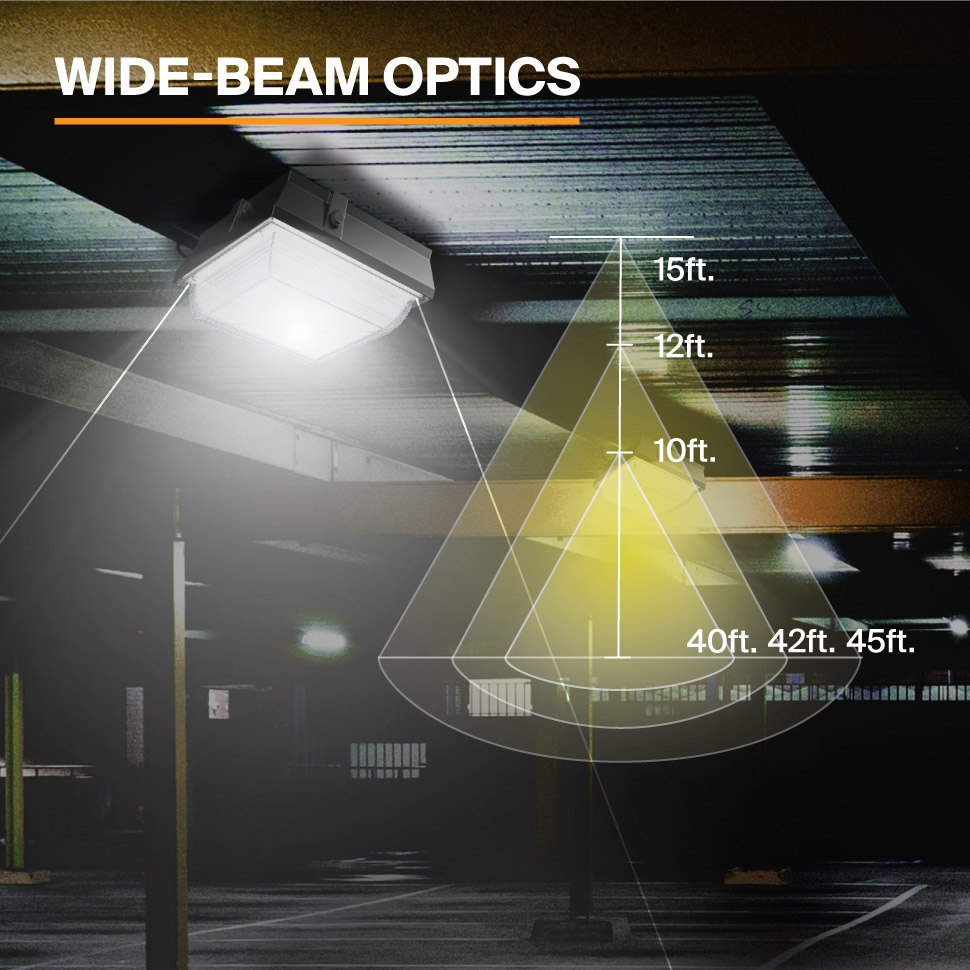 Outdoor Security Lighting
The PROBRITE HELIOS50 serves as great outdoor security lighting when mounted between 10 ft. to 15 ft.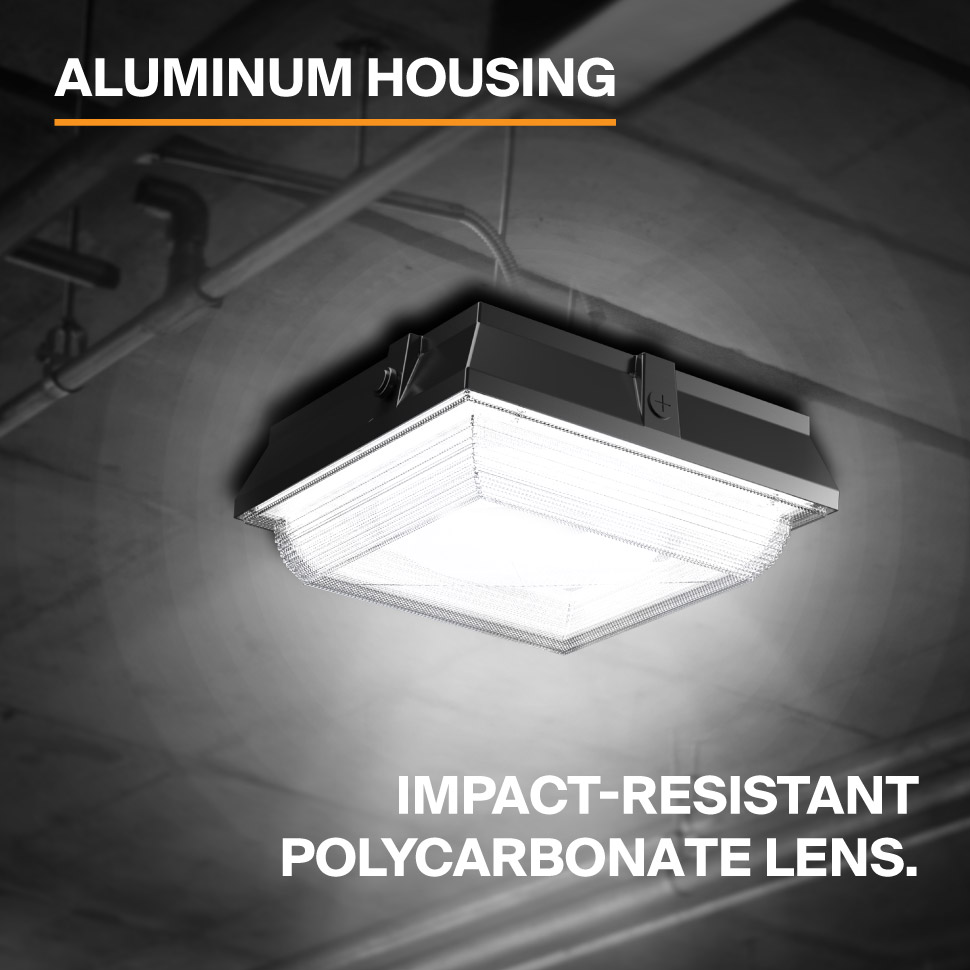 Die-Cast Aluminum Housing
The HELIOS50 was designed to be both reliable and durable. Constructed from die cast aluminum, this LED ceiling light is both weather and impact resistant.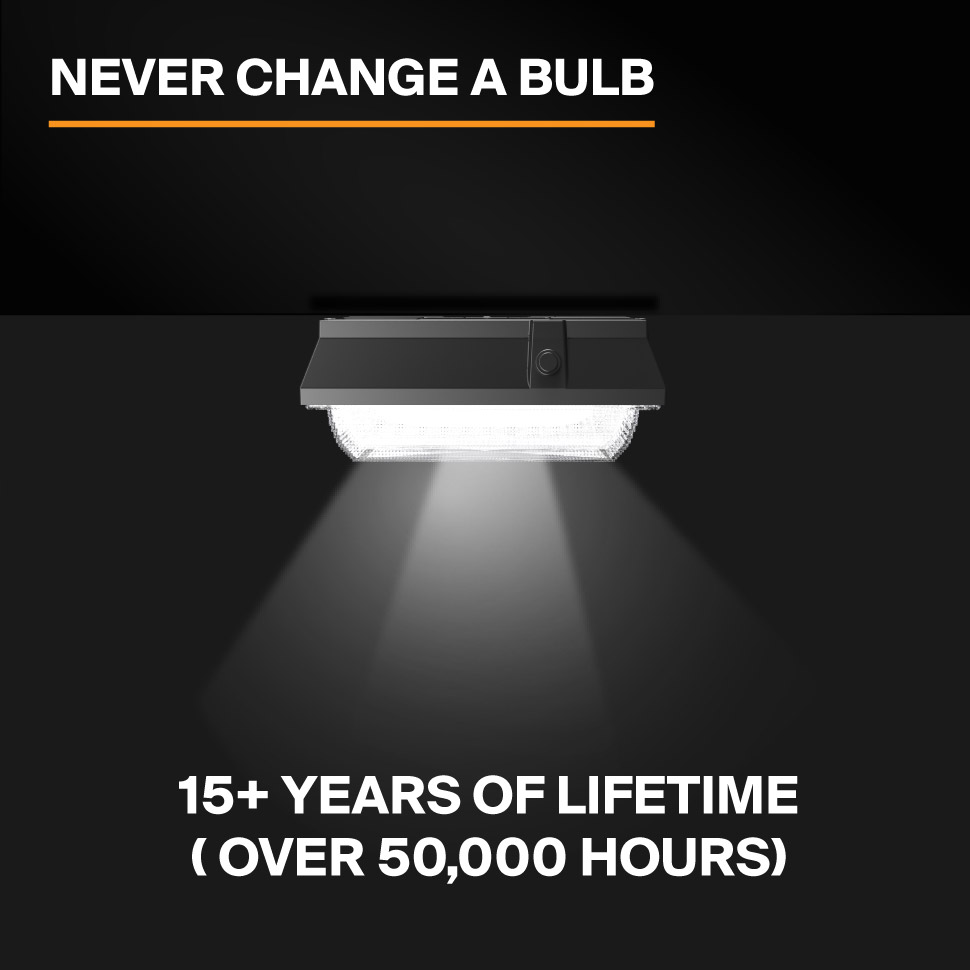 Never Change a Bulb
The HELIOS50 is designed so you never have to change a bulb again. Rather than using traditional LEDs, this ceiling light uses integrated LEDs that last over 50,000 hours.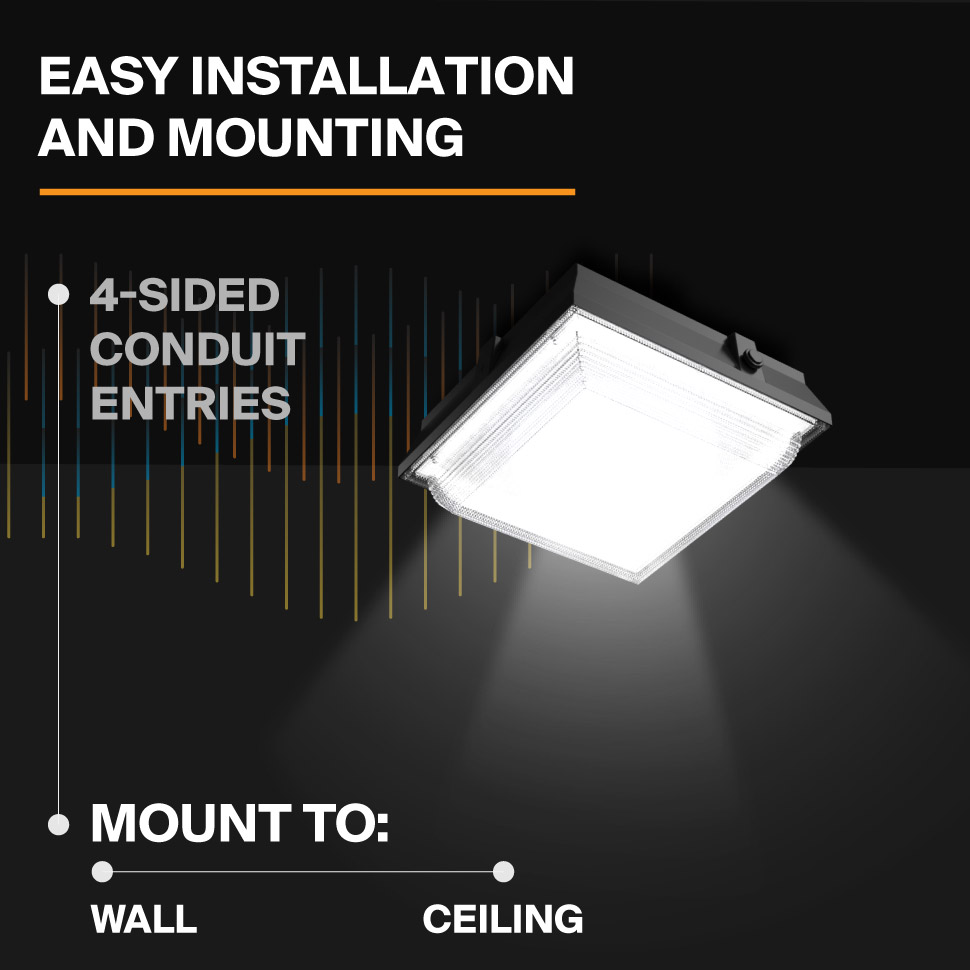 Easy Mounting and Installation
The HELIOS50 is designed to be mounted specifically in ceilings, however, it may also be mounted into walls. It comes constructed with 4 conduit entries and can be mounted in canopies, large garages, and even docks.