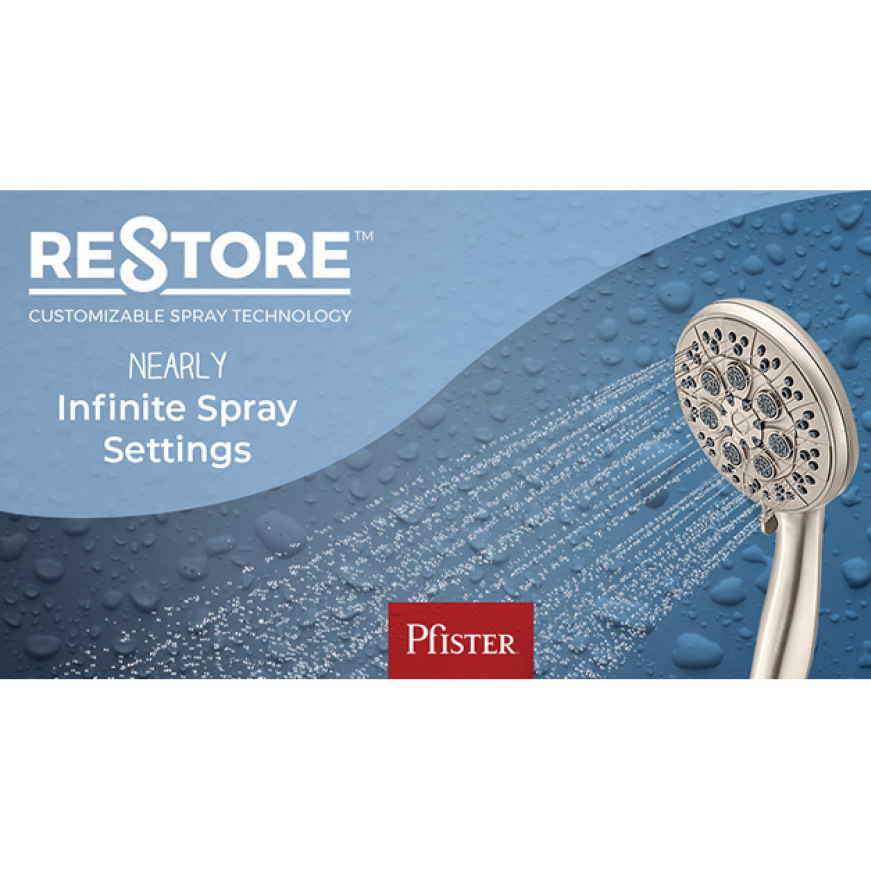 The Restore Showerhead
The perfect shower experience redefined! Pfister's Restore™ spray technology lets you dial in your shower's spray pattern to meet your needs.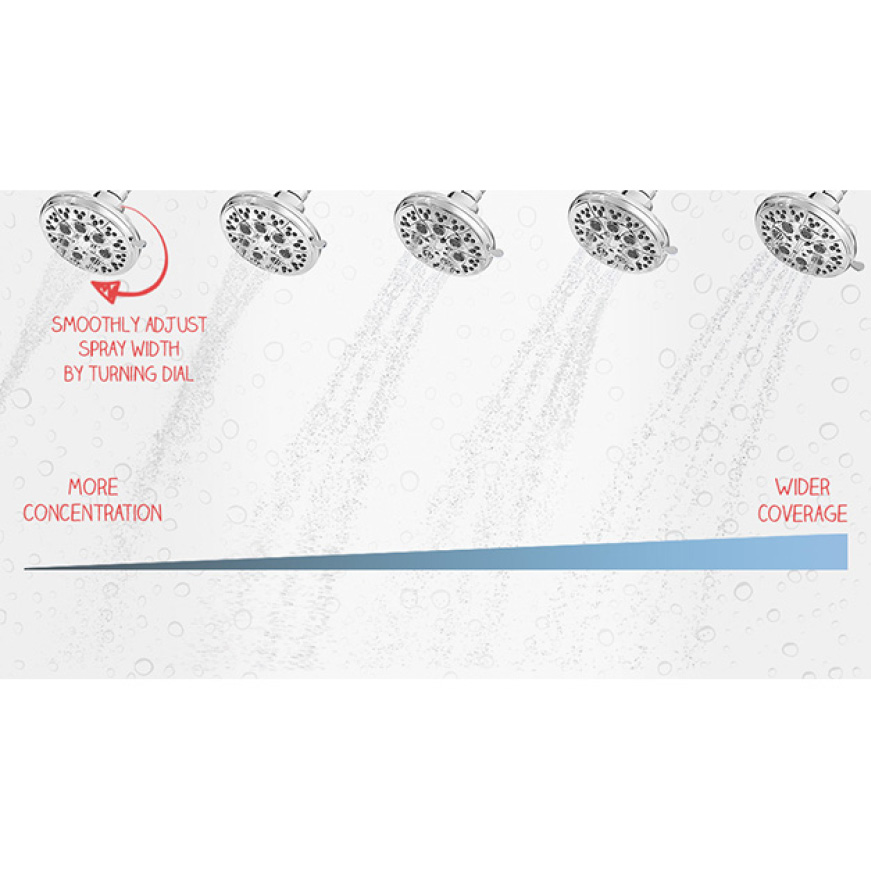 Restore Function with Adjustable Concentration
Innovative aperture-like nozzles allow customizable spray configurations with a simple turn. Seamlessly switch from a concentrated spray for precise cleaning to a wide spray for pampering and rejuvenation.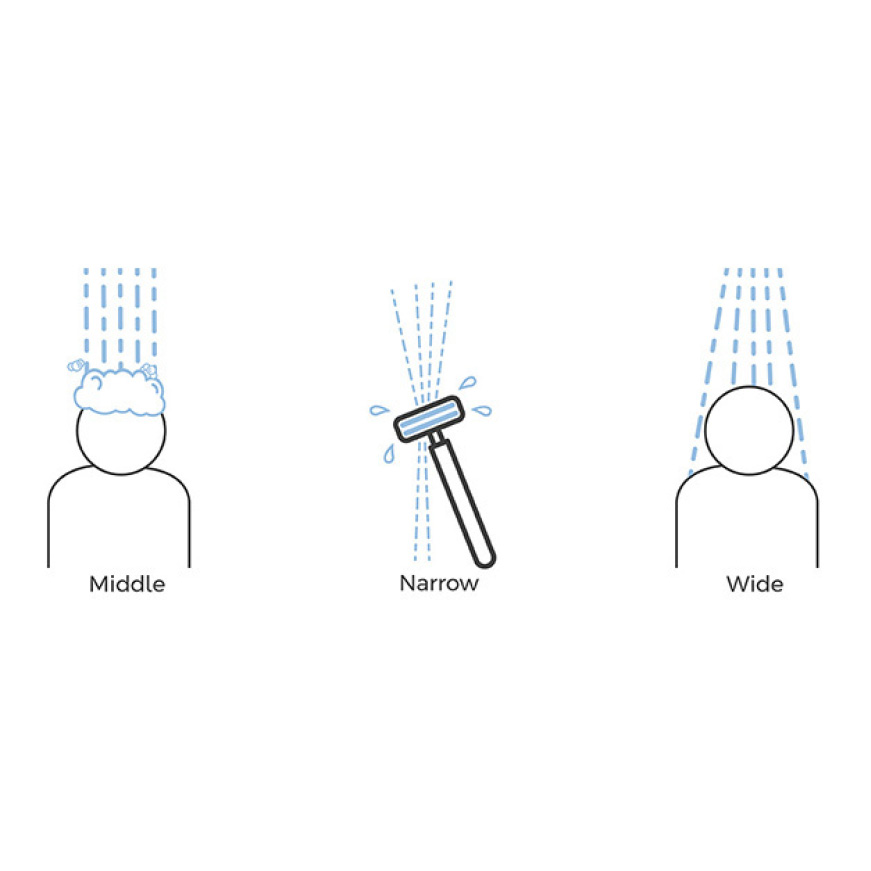 Control the Spray Width
Make your spray narrow for a powerful rinse that's perfect for cleaning your shower, blasting shaving cream off of your razor, or for a more intense spray. Dial up a wider, fuller spray to quickly rinse shampoo. Or, find a happy medium with near infinite spray options.