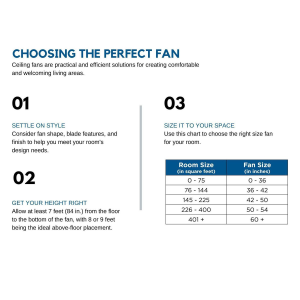 Ceiling fans are an efficient and stylish solution for creating a comfortable and welcoming area. Fans are ideal for a variety of rooms including family rooms, bedrooms and living rooms.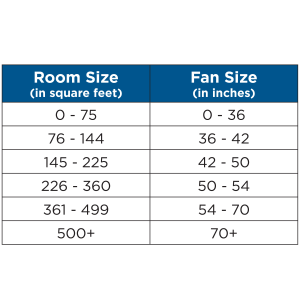 Size is important when selecting your ceiling fan. If a fan is too large, it can overwhelm the space. On the flip side, if a fan is too small, the airflow may be inadequate for that area.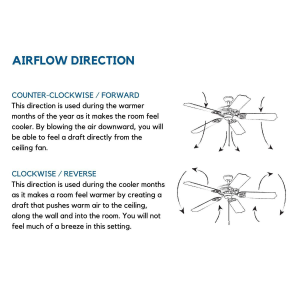 This ceiling fan has the ability to change the airflow directions which makes the fan ideal year round.