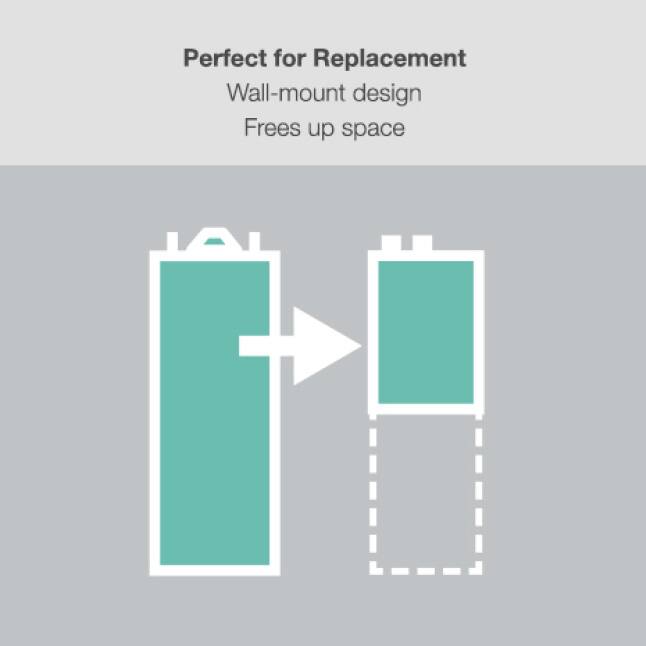 Get More Space for Storage
Tankless water heaters leave the floor below them free, so you enjoy additional room to store more stuff.
Installs in More Places
Longer vent lengths enable Rheem Condensing Tankless Gas Water Heaters installation in basements, garages, attics, utility closets, etc.
Less Water Wasted Down the Drain
Optional setting reduces the water flow at the tap until your hot water has arrived.
Minimize Bursts of Cold Water
By pumping water through a loop of internal heating chambers, Hot Start makes sure you're ready for back-to-back showers or dishwashing without cold water bursts.