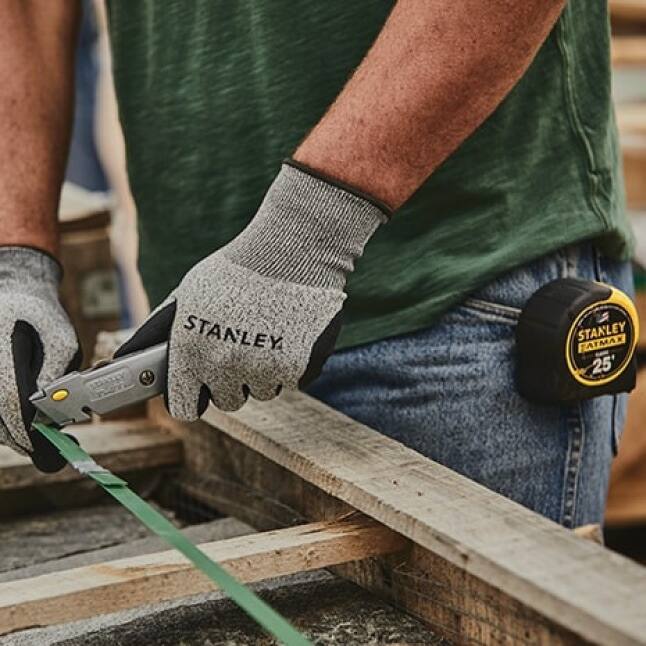 KNIVES AND BLADES
Rely on STANLEY for utility knives, pocket knives, replacement blades, snap-off knives, safety knives and specialty knives.
SAWS AND CUTTING TOOLS
Sharp and reliable, STANLEY offers panel saws, hack saws, miter saws and jab saws in a variety of sizes and styles.
HAMMERS
STANLEY offers the right hammer for the right job including framing, rip claw, curve claw, Antivibe, compo cast, mallets and specialty hammers.