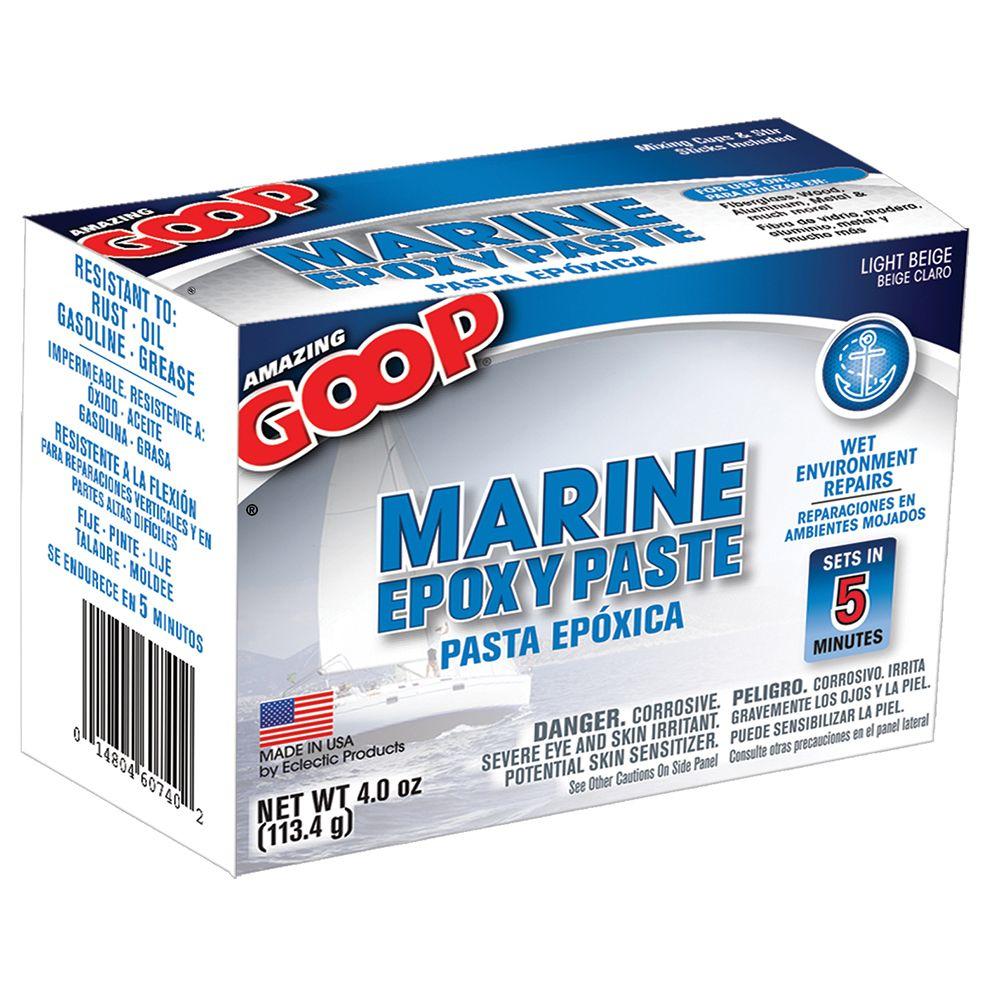 Amazing Goop 4 oz. Marine Epoxy Paste (8-Pack)
Refine by Rating
The stuff works

June 08, 2016

Verified Purchase & Recommended Product
I used this stuff to repair a hairline crack in the keel of one of my aluminum fishing boats, rather than doing an aluminum weld that might have weakened the metal. I mixed it up (it's a two part epoxy), worked it into the crack, let it dry, and re-applied three more coats to build up the area since the crack was located right where the boat sits on the bow-block of the trailer, and it needed to be thicker. When mixed, the stuff won't drip or sag. Even though the repair was on an upslope and underneath the boat, it stayed right where I put it. The hardness, when cured, seems good, and the specs that come inside the package bears that out. After letting it cure, I painted the repair, and that worked nicely. The spec sheet tells you which paints will work and which won't, and other things like the conditions you need to pay attention to when you apply it (e.g., apply at 70degrees F).. Overall, the stuff was easy to use and did exactly what it needed to do. I've used the boat three times since the repair, and it's holding up perfectly. Can't speak to long term effectiveness since we're not long term yet, but so far, very good.
Pros Dries Quickly, Easy Instructions, Easy to Apply, Easy to Use, Even Application, Good Protection, High Quality of Material, Very Adhesive
Fisher
Salem, Ohio
65 or over, Male
4 out of 4 people found this helpful
more details...