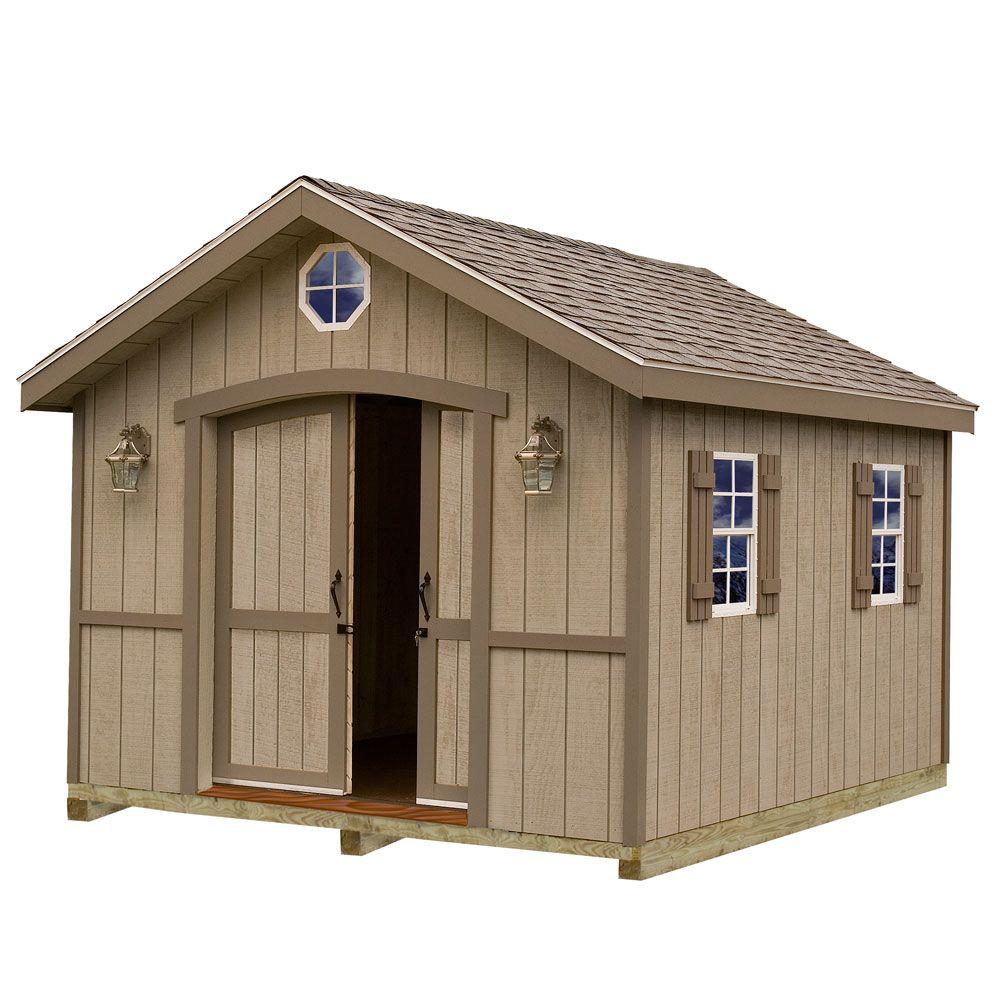 Best Barns Cambridge 10 ft. x 16 ft. Wood Storage Shed Kit with Floor including 4 x 4 Runners
Refine by Rating
Fantastic shed!!!

September 24, 2015

Recommended Product
Ordered this shed sight unseen, from the Home Depot website. I had previously priced other sheds at Home Depot, Lowe's, and others. To get the size I wanted, I would have to buy two of the other packages and make 1 shed out of it. This kit was available in the size I wanted. 10x16 is as big as we can go here without getting a building permit. When the kit arrived, man was I surprised! The other sheds were 2x2 construction. This kit is 2x4's and it is nice wood! Not all crooked, knotty stuff like you usually see. Very nice shed and I highly recommend it not only for the quality but the great appearance. Not your typical shed.
Pros Durable, Easy to Assemble, Functional, Vibrant Color, Well Made, Excellent Quality, High Quality of Material, Great Instructions, Lots of Features, Sturdy, Looks Great, Looks High End, Good Size & Weight, Nice Design
20 out of 20 people found this helpful
more details...
5 Star Review

June 26, 2019
Rating provided by a verified purchaser
more details...