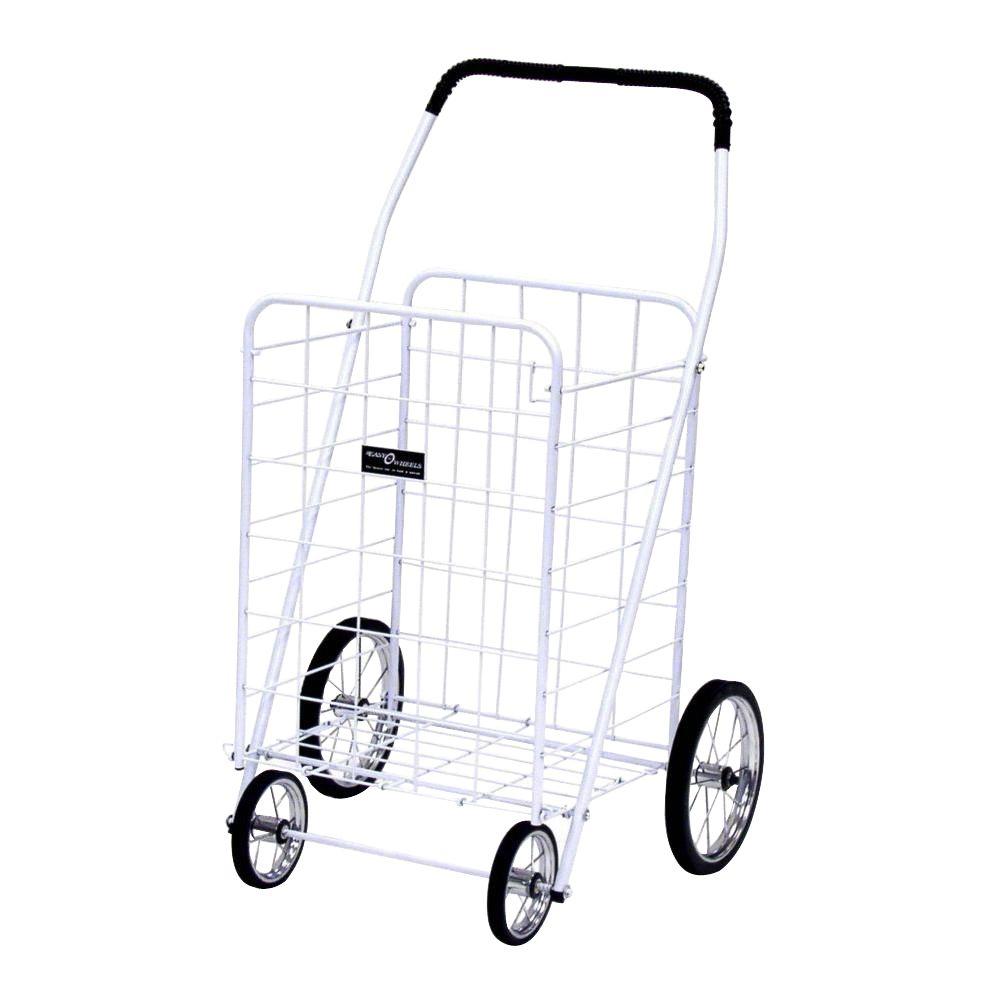 Easy Wheels Jumbo Shopping Cart in White
Refine by Rating
Just rec'd mine. Seems very well made and sturdy, but holy cow - 2 people and 2-1/2 hrs later fi...

January 24, 2017
Just rec'd mine. Seems very well made and sturdy, but holy cow - 2 people and 2-1/2 hrs later finally put together. A set of instructions would have been most helpful.
2 out of 2 people found this helpful
more details...
Good, but doesn't turn corners well.

March 11, 2014

Verified Purchase & Recommended Product
So far, I like this cart. I use it for laundry since I have to zig-zag through several halls plus take the elevator to reach the laundry room. So far, so good - I can easily shove 5 loads of laundry in this! My only complaint is that it does not turn corners well. The halls zig-zag through the building, and I have to tip the cart to the rear 2 wheels in order to turn corners (total of 10 turns). Seems sturdy. For laundry, I suggest a liner as the holes are large and small items (socks) fall through. Also, there are some parts that clothes could get caught on. Note: the following comment has nothing to do with the cart listed above - I bought the separate Easy Wheels cart liner from another website, but returned it because the plastic smell was overwhelming. I'm just warning you - if you decide to buy the separate liner, the waterproof lining smells really bad. Most people probably wouldn't be bothered, but I'm sensitive to chemical smells so I had to return it. I plan on making my own fabric liner since I don't need a waterproof one (this will only be used indoors).
Pros Durable, Sturdy, Easy to Install
Cons difficult to turn corners
more details...