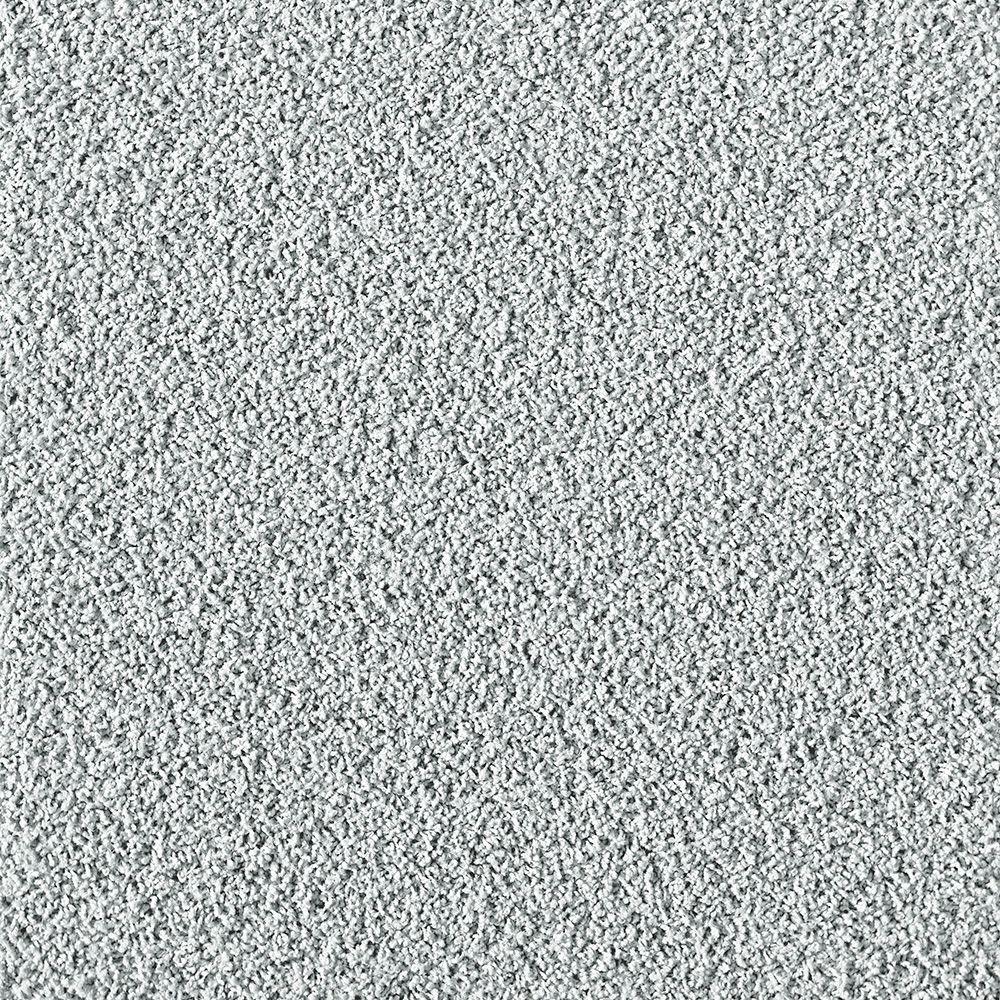 FLOR In The Deep Frost 19.7 in. x 19.7 in. Carpet Tile (6 Tiles/Case)
Refine by Rating
I got a bunch of different tile sets in different colors, so I'm going to provide a color review as well as a general review of the "In The Deep" tiles. You can see my other color reviews for: Titanium, Slate/Bone, Titanium/Bone, Frost, Mink/Bone, Mink. And if you're looking to mix-and-match like I did, the Titanium, Titanium/Bone, Slate/Bone and Frost all look great together, but don't mix with the Mink, Mink/Bone. Too much brown in the Mink. I'll start with the review of the color: Frost is a light icy bluish-gray color. My reservation on this color is the fact that dirt shows up easily on these tiles, which wouldn't be great for a high-traffic area. And my review of the "In the Deep" style carpet tiles: These were super simple to lay down and set up. I laid out all my tiles, was easily able to rearrange, and then stuck the circles underneath to get them to stick together. Although the circles aren't totally necessary as these have a heavy backing that is some-what rubberized to prevent them from sliding on our cement floor. They are about a half-inch thick, but they aren't too padded. And I love the fact that if I do get any of these dirty, I can easily lift up one tile at a time to clean or replace. They were also easy to cut with a razor. Cons: They seem to be shedding. I'm hoping that they will stop shedding after initially being installed. And if you were to use these as an area rug, the edges aren't bound. Because of how "sturdy" these are, you could potentially stub a toe on the rug! These are probably best for either wall-to-wall.
Caitlinny
Norwood, MA, USA
25 to 34, Female
2 out of 2 people found this helpful
more details...
Heavy and hard wearing. Easy to clean

April 14, 2016

Recommended Product
Having tried a set of Flor carpet tiles in the kitchen and with a pleasant and a highly successful cleaning of stains which included, but not all, coffee, fruit juice, tomato ketchup and gravy, I opted to obtain another couple of different colored sets. Our visiting kids and their children often eat their meals in the kitchen using a home build Island and spillages occur with regularity, so cleaning the carpet tiles effectively and quickly are important. The supplied six tiles arranged in a square measures 59 X 59-1/2 inches. Two boxes will give over 6 feet in length by 40 inches wide laid two abreast and in a straight line. The qualities of the tiles are excellent. The cleaning of spillages that would have caused a hard to remove stain are easily washed off and cleaned by rinsing under the faucet, or as I have done, used a damp rag. The supplied stick pads are good enough to hold the tiles in place although I laid them out without using them and I do find that the carpet tiles are heavy enough by themselves to stay in place. Vacuuming is also a bonus as running over them with a high suction cleaner does not `suck them up` like other carpet tiles I have. It simply sweeps over them regardless of whether you use the supplies stick pads or not, leaving the tiles in place. Attached photos show the pattern as I like it but within five minutes of the wife arriving home, the design was changed. Then she shook her head at me and said "You men, you don't have a clue, do you?" Summing up, they are a very hard wearing tile, easy to clean, stay in place even while vacuuming and after three months of heavy foot traffic have maintained their luster.
Pros Looks Great, Easy to Clean, Easy to Install, Modern, High Quality of Material, Sturdy
Palaranda
Southbridge MA
55 to 64, Male
8 out of 9 people found this helpful
more details...