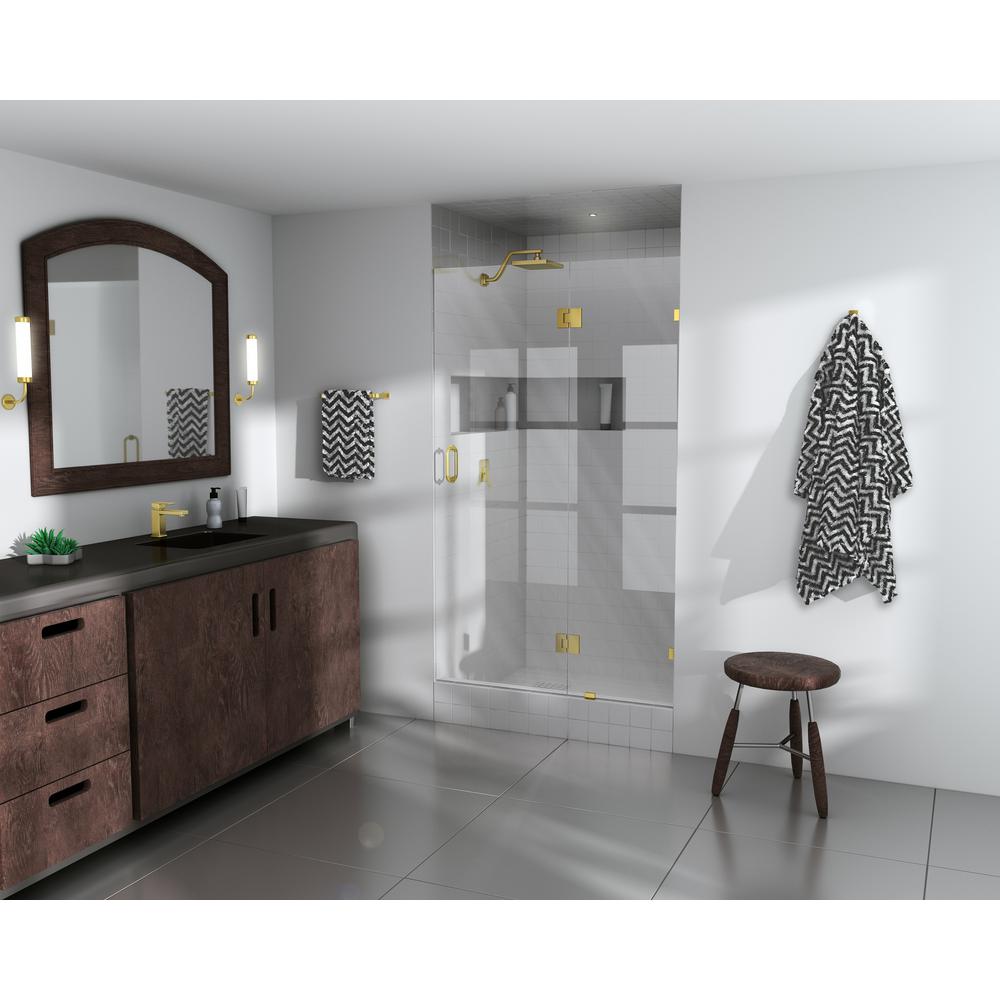 Glass Warehouse 41.25 in. x 78 in. Frameless Pivot Glass Hinged Shower Door in Satin Brass
Refine by Rating
Great shower door and easy installation. One of the best part about this purchase is the customer...

September 20, 2017

Recommended Product
Great shower door and easy installation. One of the best part about this purchase is the customer service from the Manufacture, Glass Warehouse located in TX. During install, ran into a small issue that Ryan over at Glass Warehouse was able to walk me through the process of correcting in 5 minutes. Clearly these guys are knowledgeable and are creating good products. Would highly recommend.
more details...
great price and vaule

March 31, 2020

Recommended Product
Very simple to install, great quailty. Glass comes with a coat of self cleaning technology.
more details...