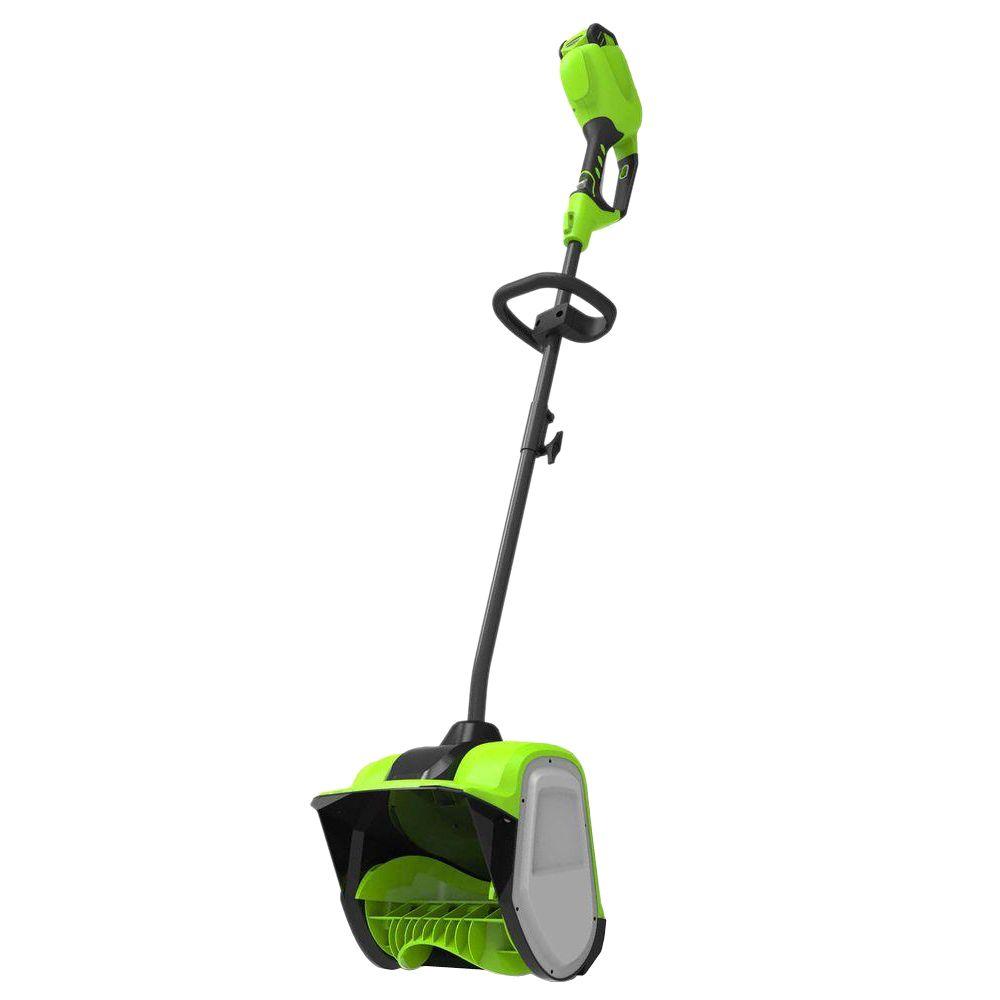 Greenworks Digi-Pro GMAX 12 in. 40-Volt Cordless Electric Snow Blower Shovel - Battery and Charger Not Included
Refine by Rating
Can't seem to find any reference on where to buy the battery and charger. So, I am going to retur...

January 03, 2018
Can't seem to find any reference on where to buy the battery and charger. So, I am going to return the unit.
more details...
East to use

April 10, 2019

Verified Purchase & Recommended Product
Bought this over a month ago and didn't get a chance to use it until today. I thought I would have to wait until next year but Mother Nature decided to give us a spring snowstorm. April 10th in Minnesota.We just got about 4inches of super wet heavy snow so far,with more coming. I was dying to try this thing out and it did not disappoint me. It worked like a charm. I love this greenworks snow shovel. I am a 52 year old small woman and I had no problem running this thing. It's way easier on the body then trying to lift with a manual shovel.
Jackie52
Kasson,Minnesota
45 to 54, Female
more details...