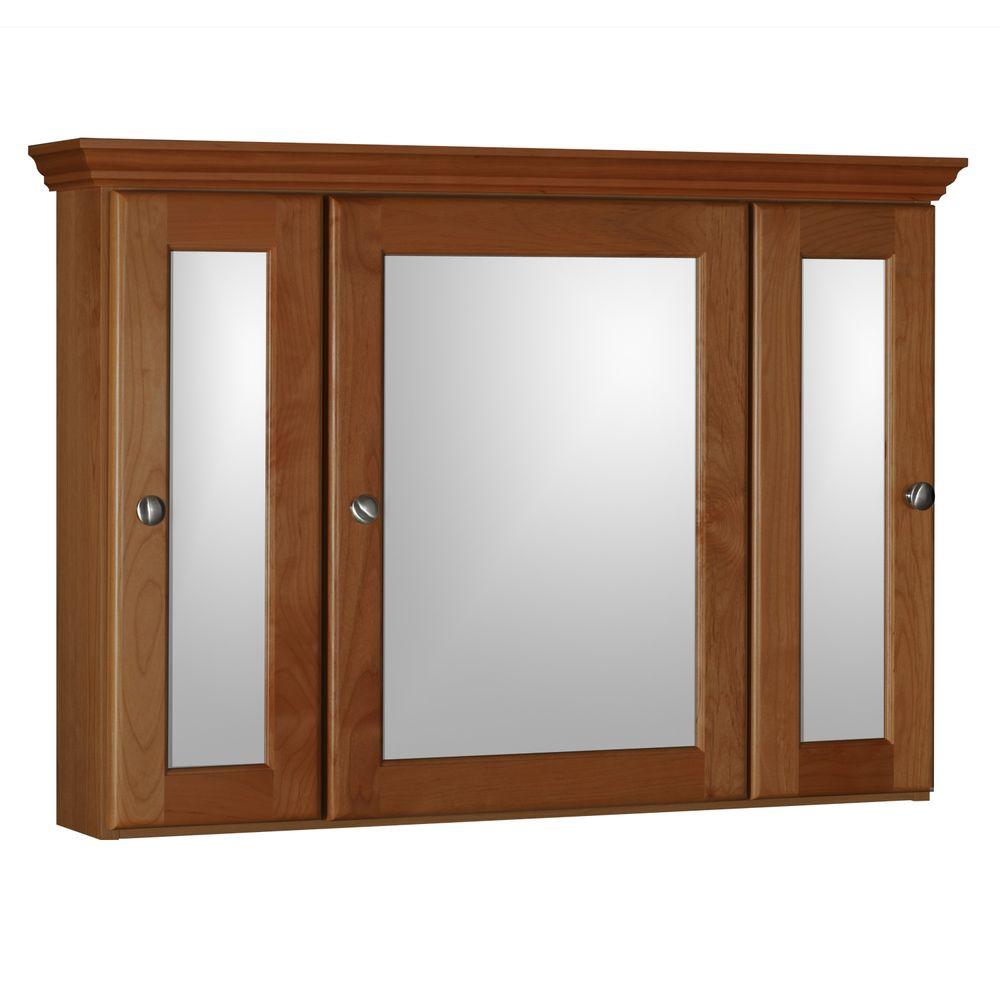 Simplicity by Strasser Ultraline 36 in. W x 27 in. H x 6-1/2 in. D Framed Tri-View Surface-Mount Bathroom Medicine Cabinet in Medium Alder
Refine by Rating
This Strasser Simlicity medicine cabinet like a quality piece of furniture. Luckily looks great in redone bath.

March 26, 2014

Verified Purchase & Recommended Product
Like the medicine cabinet, did not like the buying experience. This Strasser Simlicity medicine cabinet is built and looks like a quality piece of furniture, very solid with strong hinges and doors and shelving that looks good and seems to be mounted securely. You do pay for this "quality" though hence the 3 Value rating. The piece luckily looks great in our redone bathroom and sort of matches with our current built in cabinets. I say luckily because when you order it on-line you have no real way of know what the true color of something is going to be. HD might want to consider having samples of some of these types of things in the stores for customers to look at. But then again if this was put in their medicine cabinet display which was from about 6 ft to 25 ft high you wouldn't be able to see it anyway.
Pros Sturdy, Looks Great, Durable, High Quality
Cons impossible to see color prior to purchase
Scott
Neenah, WI, USA
45 to 54, Male
1 out of 2 people found this helpful
more details...
This is an overall sleek and stylish addition to our...

June 26, 2020
This is an overall sleek and stylish addition to our bathroom. Fit the vanity perfectly, and has provided us with a fresh modern updated look. Much needed.
more details...