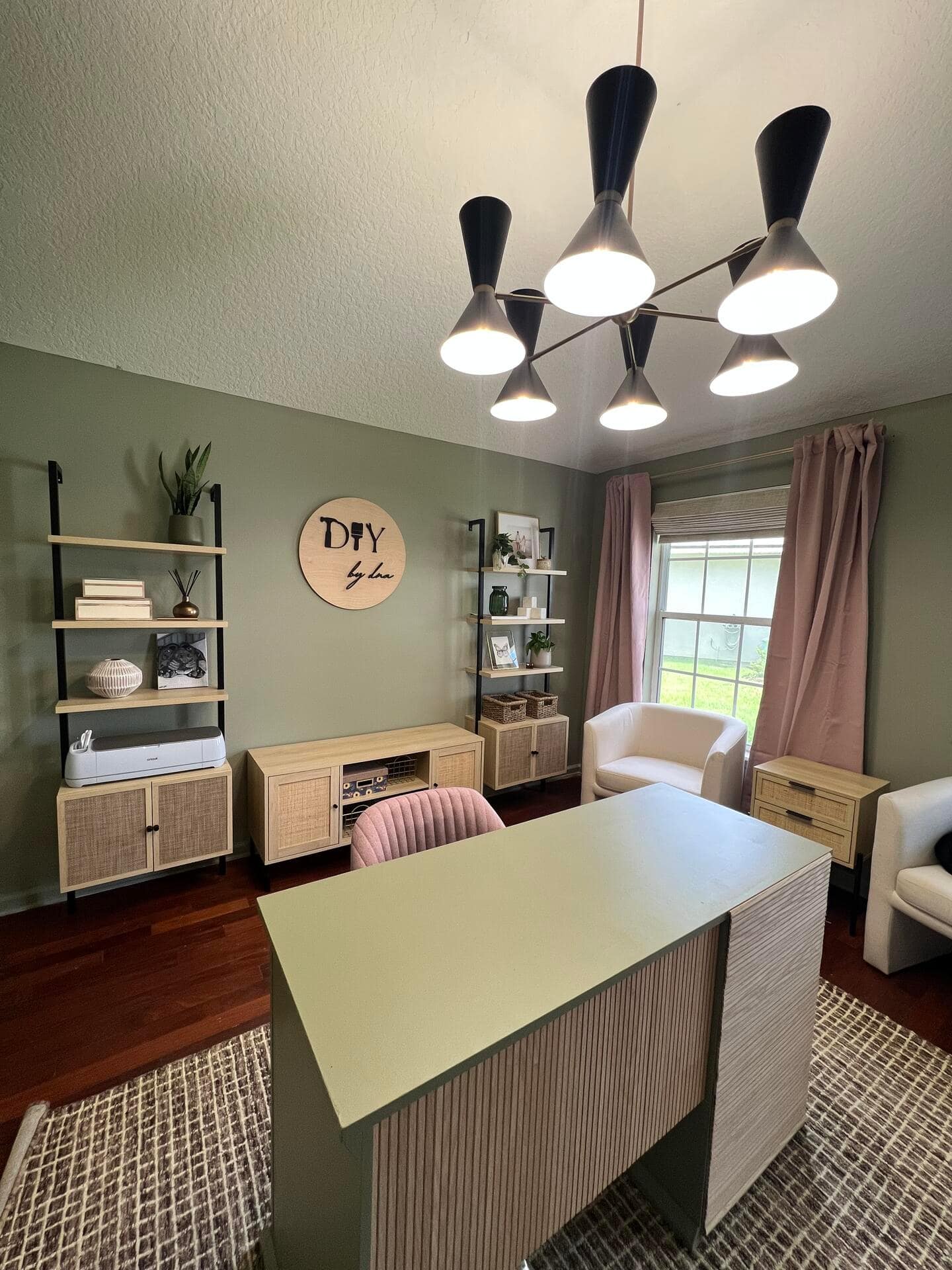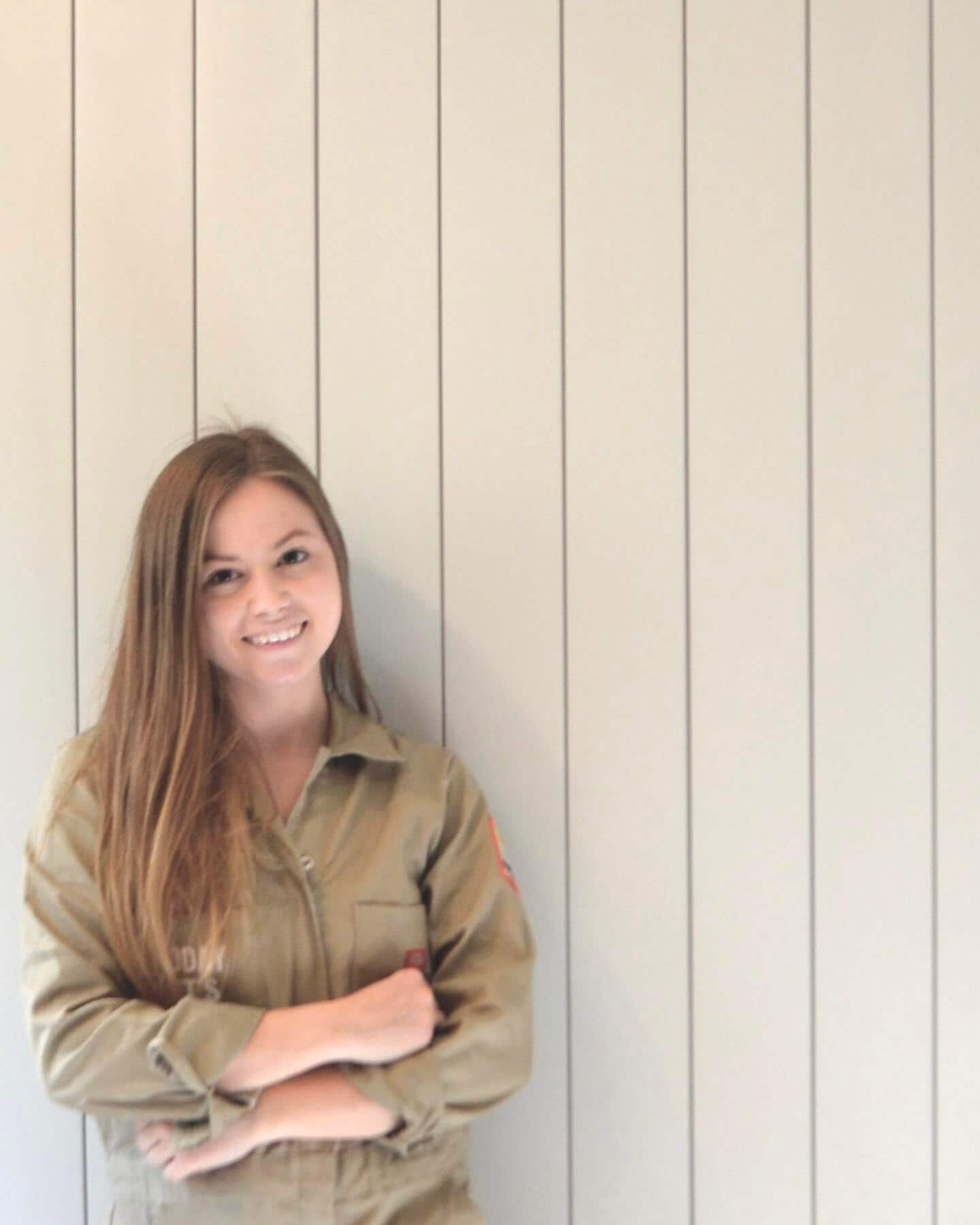 A Note From The Home Depot
Transform your office space with paint! Follow along as Alex of DIY by DNA shows how she created an office oasis with a fresh coat of paint.
When it comes to home improvement, one of the most transformative and cost-effective changes you can make is a fresh coat of paint. The colorful world of paint options can be both exciting and overwhelming, but The Home Depot makes the paint selection process a breeze. We'll walk you through the steps of choosing the perfect paint at The Home Depot for your next project, whether it's a small room makeover like this one or a complete home renovation.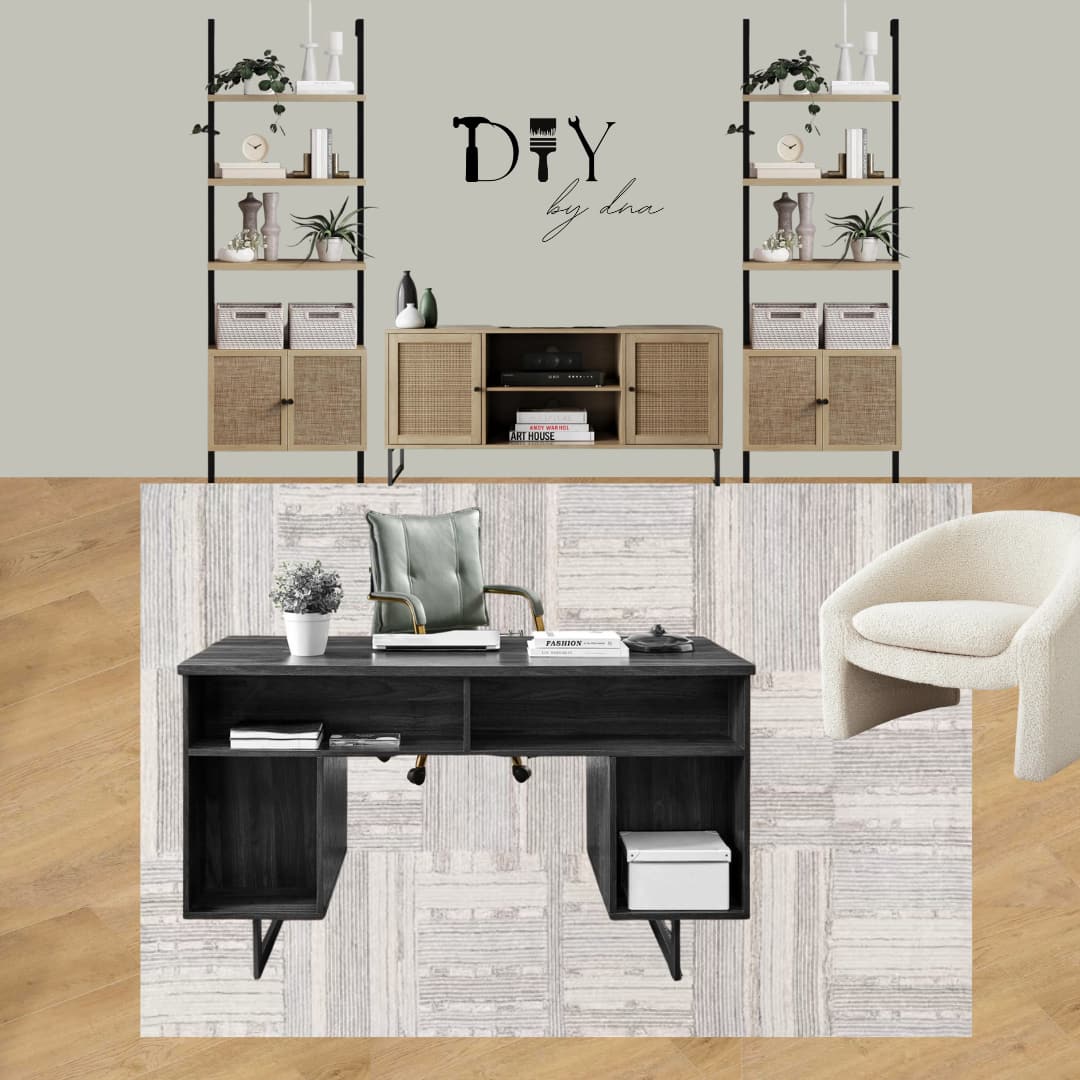 Before you head to your Home Depot, you need a clear understanding of your project. For this project, we are turning this office space into an oasis with a simple coat of paint. Knowing the scope of your project will help you narrow down your choices. Making a mood board can be really helpful in determining which direction to go for your project.
3
Picking the Perfect Palette for Your Space
Choosing the ideal paint palette is crucial for achieving the desired look. Start by considering the mood you want to evoke. For this office space, soft and calming colors drew me in for a tranquil environment. The Home Depot offers a vast array of paint colors to draw inspiration. Explore the color trends and consider the existing decor and lighting in your space. It is also essential to test paint samples on the wall to see how they appear in different lighting throughout the day.
4
Sample Before You Commit
The Home Depot offers paint samples for a reason! Always test a small area of your wall with your chosen paint colors to see how they look int the space. Lighting can significantly impact how a color appears. After considering three paint samples, Jungle Camouflage by BEHR was a perfect fit for the space. This color is super versatile and the perfect muted sage for a serene mood. I went with BEHR Premium Plus paint for this project. BEHR Premium Plus is a high-quality paint that offers durability and excellent coverage. It also is stain and mildew resistant so you can keep your surfaces looking fresh for longer!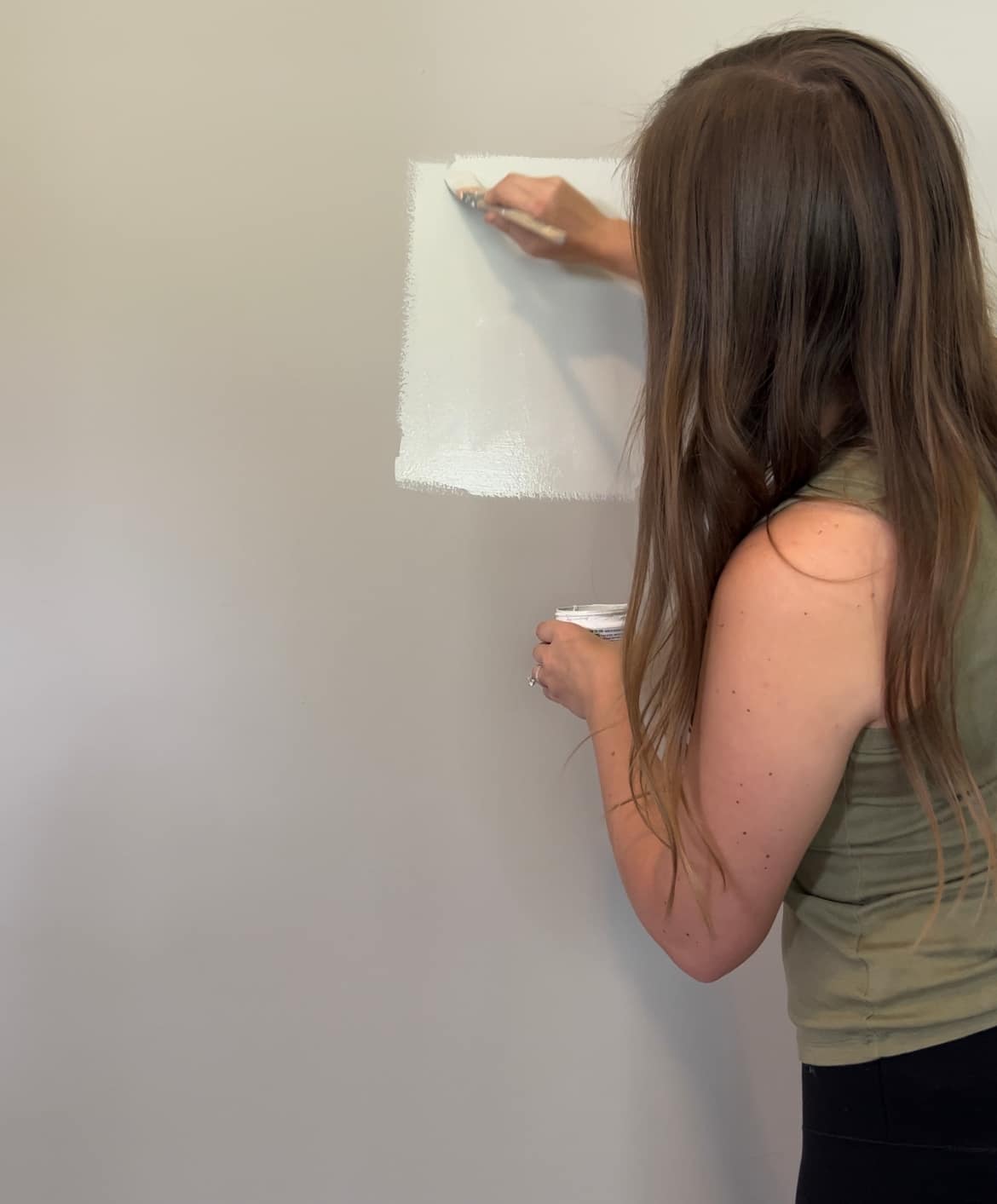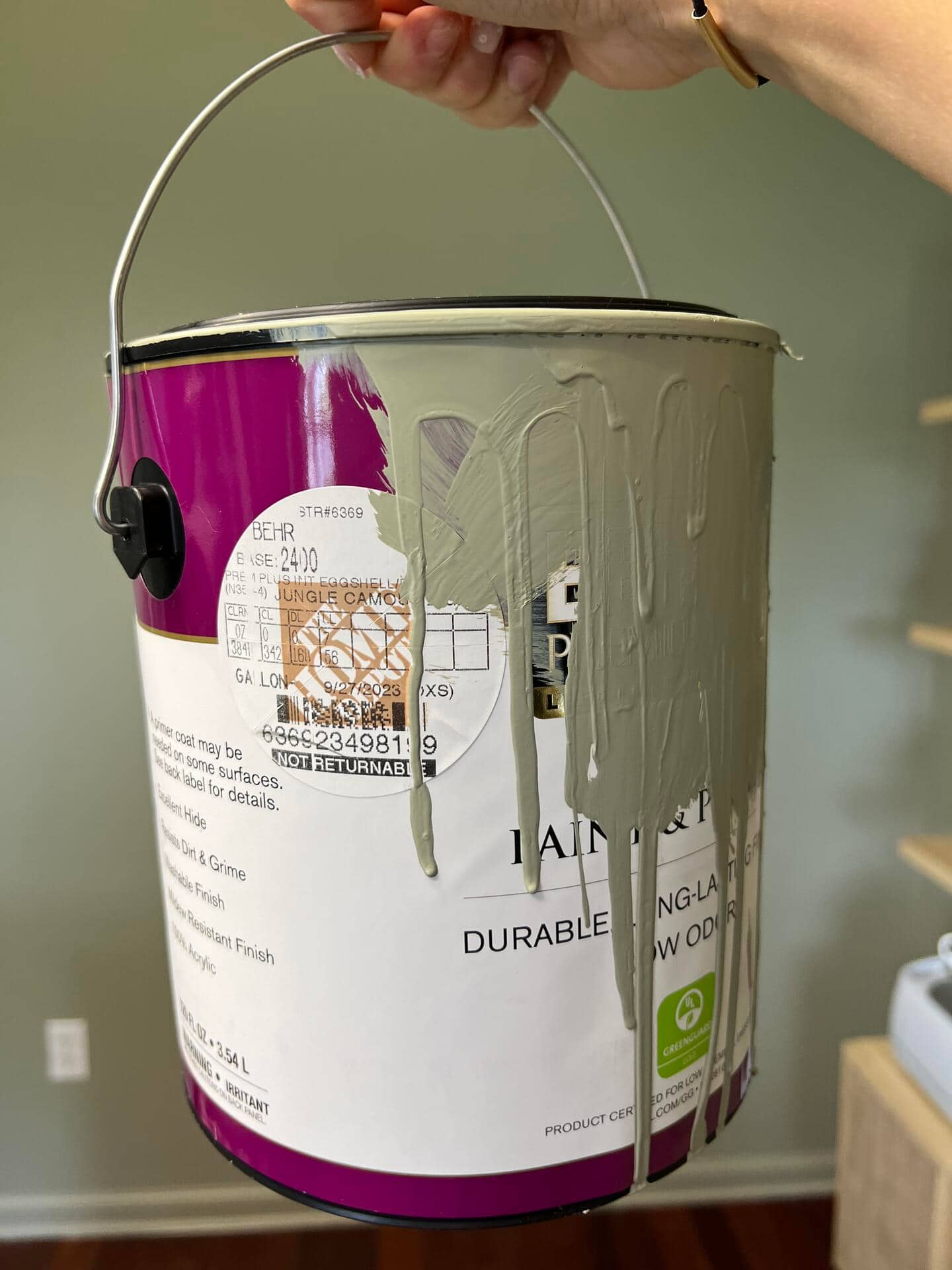 After picking your perfect shade, the fun part begins. Don't forget to gather all of the necessary painting supplies while you're at The Home Depot! These are essential to a successful paint project. Prep your space and get to work! I always start by edging and then going in with a roller to get the job done. Once everything is complete, you can style the room as your heart desires!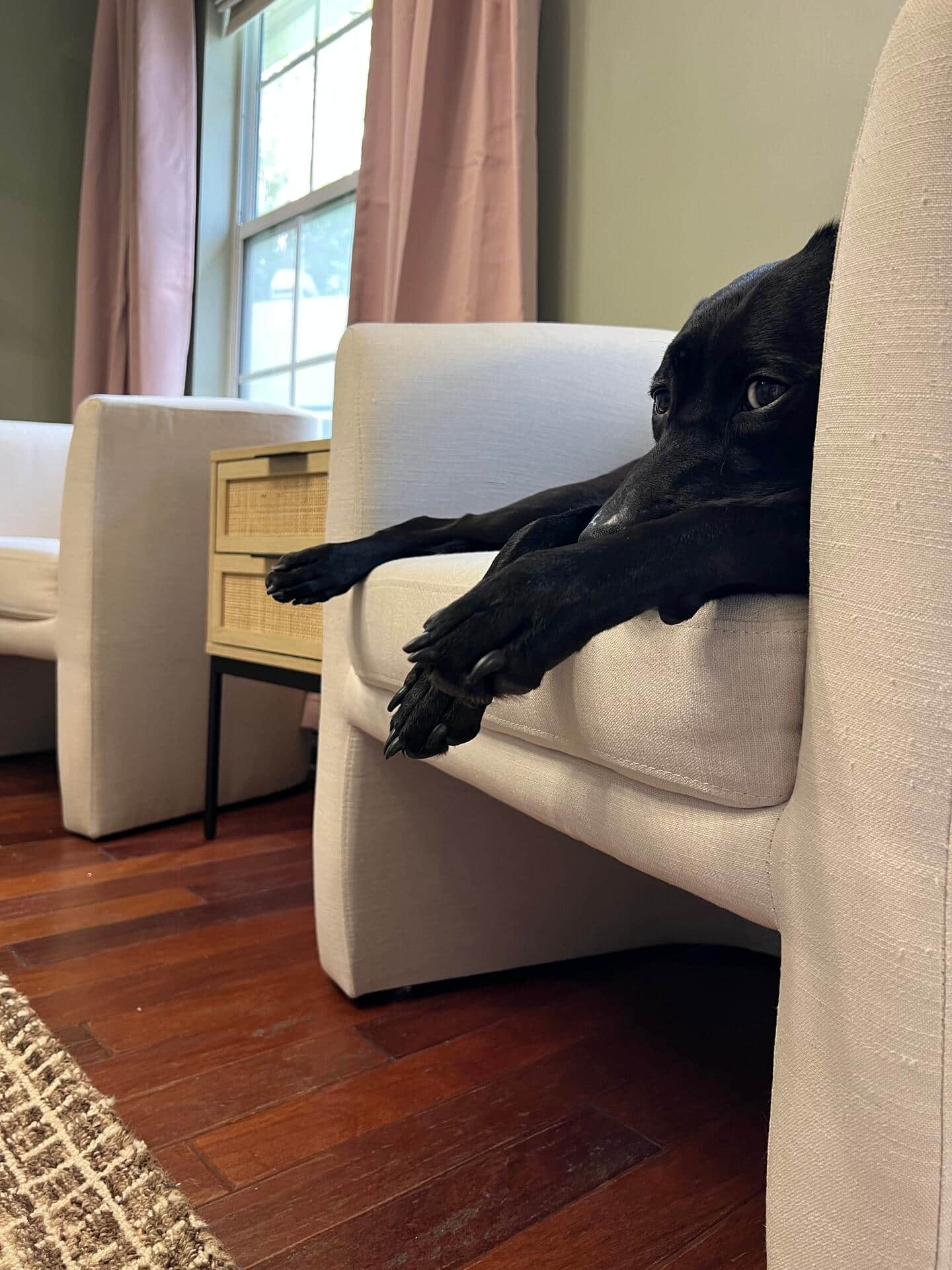 Creating a beautiful space with a simple coat of paint is a rewarding experience. With a vast selection of colors and expert assistance available, you can transform your living spaces and bring your vision to life with the help of The Home Depot. So, grab your swatches, head to The Home Depot and start painting your way to a beautiful home!
This post was created in partnership with The Home Depot. The author may have received compensation for this article and associated images or video, potentially in the form of products and/or services. All expressed opinions and experiences are the author's own words.