Bathtubs capture dirt and bacteria daily. Nonabrasive supplies can be used for cleaning bathtub grout or mold and wiping away stains from tub fixtures. Whether acrylic, fiberglass, enamel, or porcelain – it's important to understand the type of bathtub surface you have to get the best cleaning results. 
This guide will explain how to effortlessly clean your bathtub or shower and remove tough stains from its tile.
1
Cleaning an Acrylic Bathtub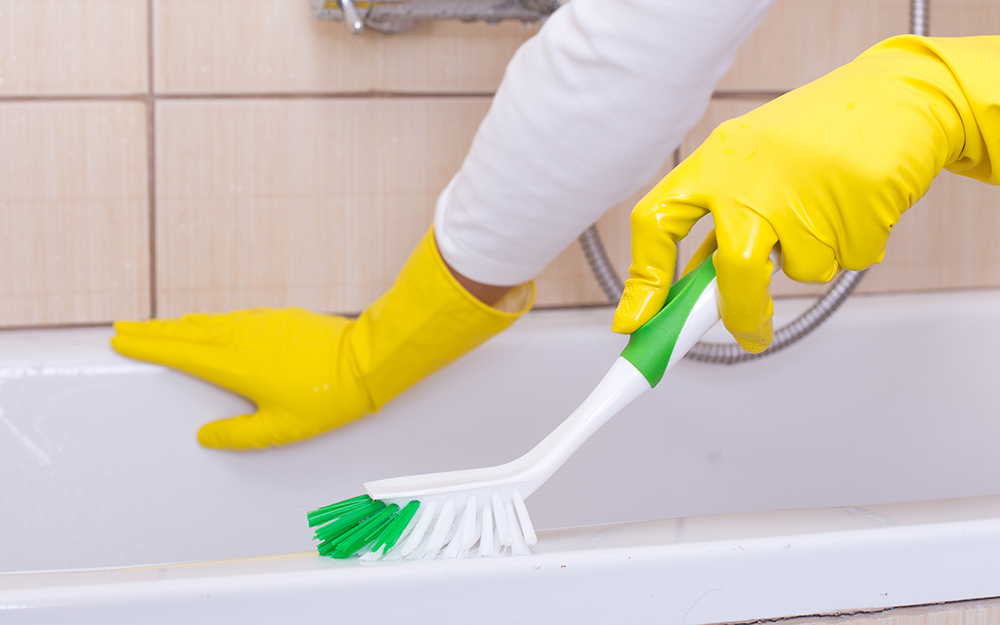 Acrylic is a softer material that requires nonabrasive cleaning products and supplies to leave it looking brand new. Follow the instructions on whichever product you choose for the best results.
Scatter baking soda or mild cleaning product throughout the tub and allow it to sit for 5-10 minutes. Baking soda can remove hard dirt from the acrylic. For tough stains: First, fill the tub with hot water and vinegar. Allow this soaking mixture to stay for 15 minutes or more to loosen any mildew and scum, then drain the water. 
Use a damp cloth or sponge to scrub the baking soda into the tub and faucets. 
Use a bristle brush to capture dirt in corners and along the bathtub edges. 
Rinse the tub and wipe clean. 
2
Cleaning a Fiberglass Bathtub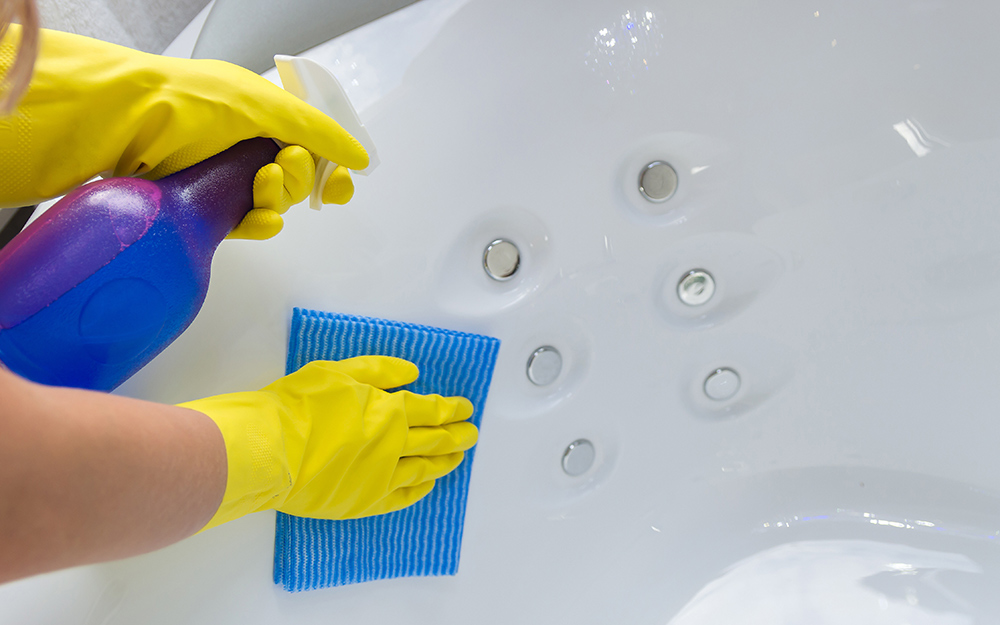 Fiberglass is a commonly used material for bathtubs. While it is easy to clean, it can be scratched using the wrong tools and supplies. 
Combine 2 parts vinegar and 1 part water in a spray bottle and spray the entire bathtub. Allow this soaking solution to sit in the tub for 15-20 minutes. For tough stains: place a towel soaked in a vinegar and baking soda paste or hydrogen peroxide onto the stain(s) and allow the towel to sit for up to 1-hour. 
Use a cloth or sponge to remove the dissolved dirt and scum from the tub. 
Rinse the tub and use a microfiber cloth to remove excess paste or solution. 
Tip: Mix 1/4 of baking soda and vinegar together. Double amounts as needed.
3
Cleaning a Porcelain-Enameled Bathtub
Porcelain bathtubs give a luxurious look to your bathroom and are extremely durable. When it comes to this sleek surface, you will want to avoid damage by using gentle cleansers and supplies. 
Equally combine warm water, ammonia, and baking soda into a bucket. For tough stains, first cover them throughout the tub with salt and lemon juice, then allow it to sit for up to 1-hour. Scrub the salt and lemon juice into the stain. 
Dip a cloth or soft sponge into the bucket and scrub the tub thoroughly. 
Rinse the tub and wipe clean. 
4
Cleaning a Stone Resin Bathtub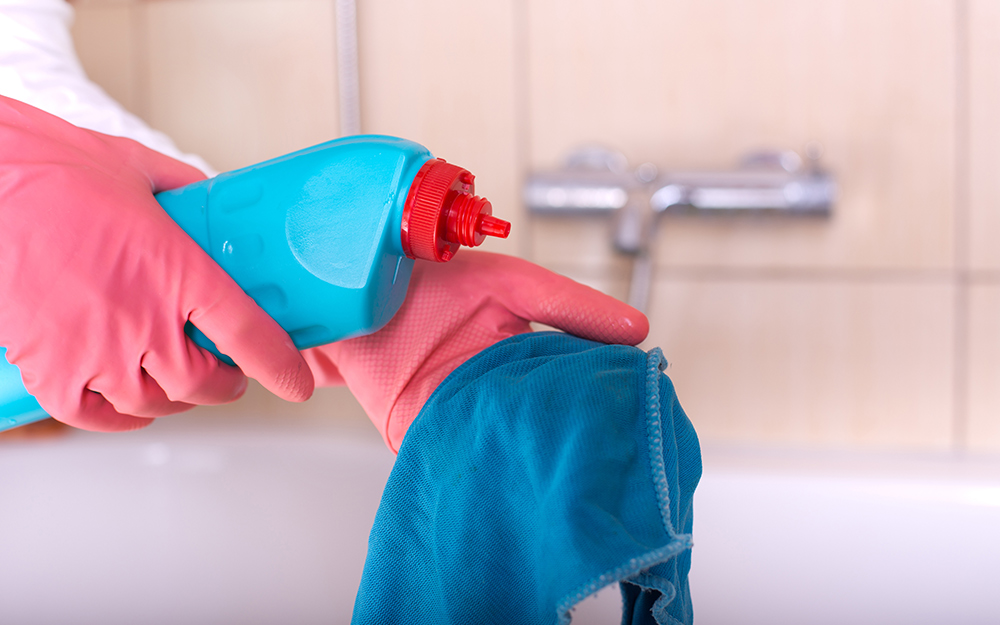 Man-made stone resin is remarkably durable and resistant to stain and scratches. This easy to clean surface will remain the centerpiece of your bathroom for years if you clean it carefully. 
Mix dishwasher detergent and water into the bathtub or bucket. For tough stains, scrub the area with cream cleanser solutions to dissolve the stains. 
Use a cloth to scrub the tub and finish removing the stains. 
Rinse multiple times and wipe completely to prevent streaks. 
Understanding how to clean the bathtub properly is the key to making sure your space is neat and tidy all year long. Shop our selection of cleaning supplies today, and consider our subscription service to get convenience and savings delivered on your schedule.
Explore More on homedepot.com