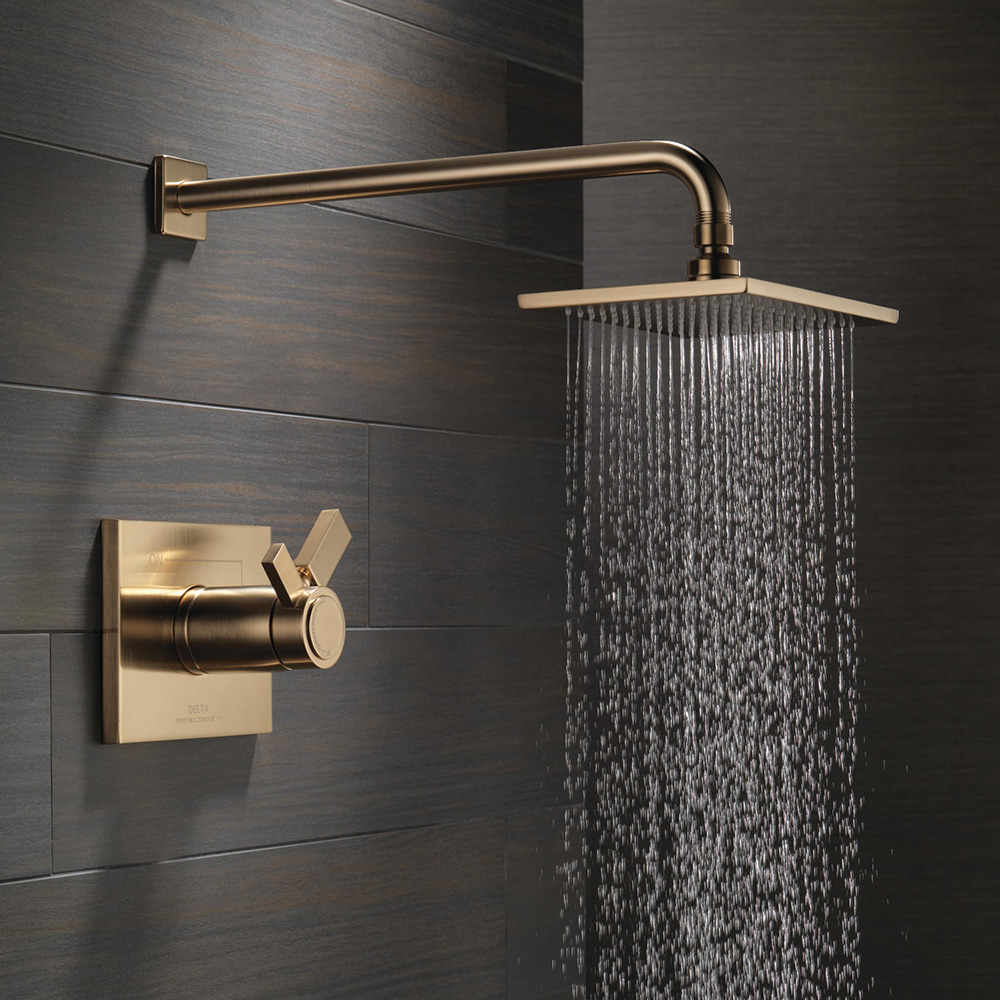 Over time, you may find your shower heads look worn and dirty. This is often caused by mineral deposits and small debris which can make your shower experience less enjoyable. Thankfully, cleaning your shower head is simple, and you likely already have the tools for the task around your home. Use this guide to learn how to clean a shower head. 
1
Basic Cleaning: The Vinegar Method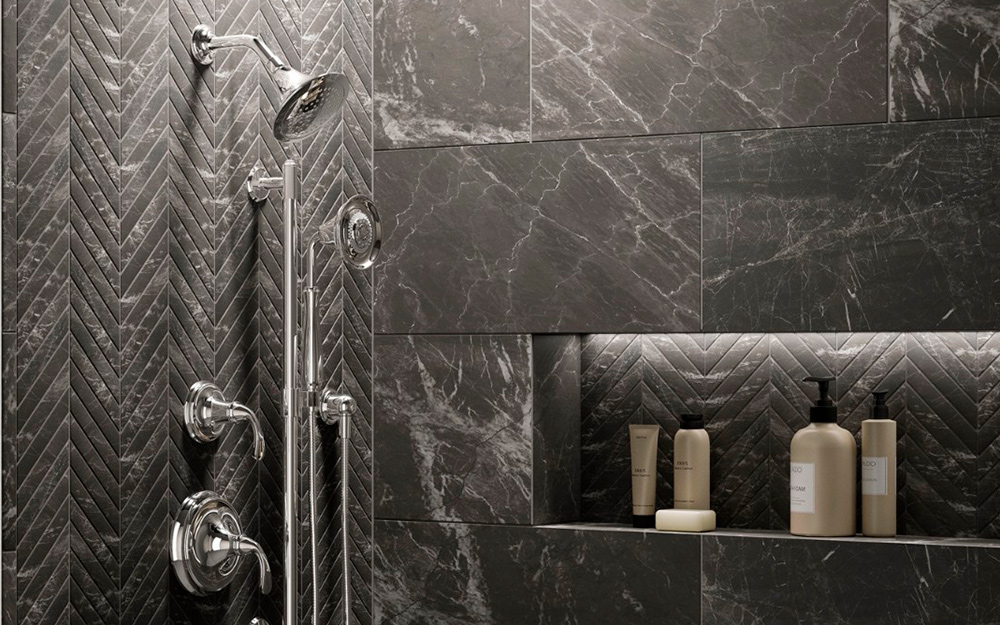 Cleaning your shower head often requires little more than a simple white vinegar solution. This method works particularly well for a light cleaning. 
Here's what you'll need to get started:
Step 1: Pour about one cup of distilled white vinegar into a large plastic food storage bag.
Step 2: Place the food storage bag filled with vinegar over your shower head so it is submerged in the liquid. Use a zip tie or tape to secure the bag in place. Double check to make sure the whole shower head is submerged.
Step 3: Leave the bag in place overnight or for about eight hours. Remove the bag and turn the hot water on at full pressure to remove remaining deposits.
2
Heavy-Duty Cleaning: Removing the Shower Head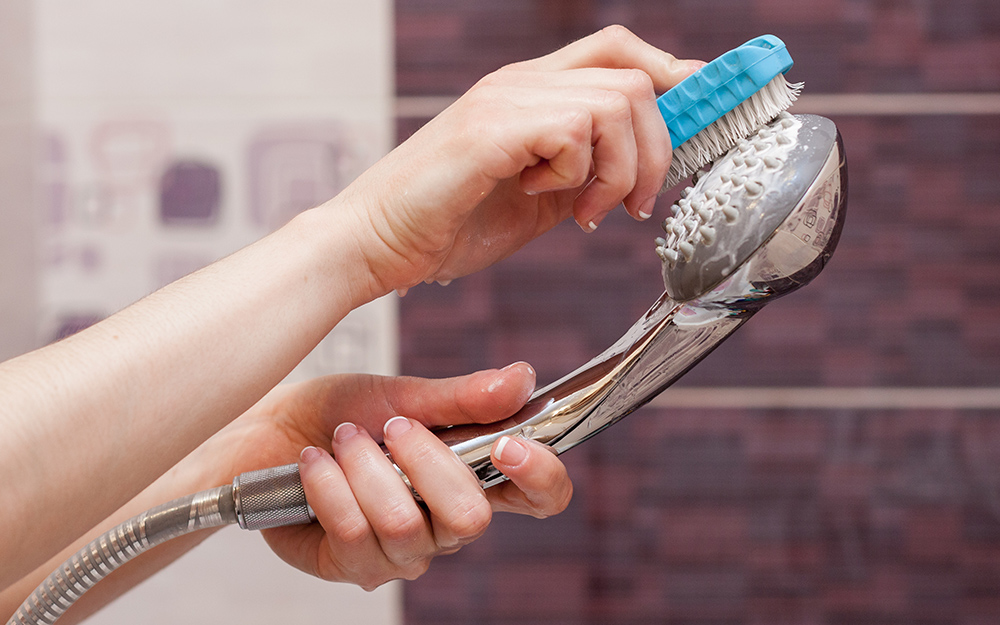 More stubborn and problematic mineral deposits like lime may require more effort to remove. 
Here's what you'll need to remove the shower head for a thorough cleaning:
Bowl
Distilled white vinegar
Needle or paper clip 
Step 1: Wrap your shower pipe with a rag or cloth and use pliers to hold it in place. This will keep you from scratching or damaging the pipe and your shower head and give you the leverage you need.
Step 2: Use a wrench to loosen the nut that connects the shower head to your feed pipe. Once loosened, you can use your hands to unscrew the shower head completely.
Step 3: Check the threaded interior portion of the shower head and remove any debris with your finger. You can also flush this area with water.
Step 4: Remove the filter screen inside the shower head with a pair of needle nose pliers. You can easily clean this by rinsing it with water or using a cleaning brush and all-purpose cleaner or dish soap for stubborn, sticky debris.
Step 5: Place the shower head in a bowl of warm distilled white vinegar. Make sure the shower head is completely submerged in the vinegar. Let it soak overnight.
Step 6: Use a needle or straightened paper clip to open any holes in the shower head that are still blocked by mineral deposits.
Step 7: Reinstall the filter screen and put your shower head back in place. Run the shower at full water pressure for a minute or two to clear any remaining debris. Use a shower cleaner and shower scrubber to rinse the surrounding tile.
Explore More on homedepot.com