Ideas & Inspiration
8 Ways to Create Positive Energy in Your Garden
Gardening and regular time spent in the garden can improve your health, reduce stress and, experts say, increase mental clarity. Just being in a garden promotes a sense of well-being. With time and little bit of know-how, it's possible to build this sense of positive energy into your garden space.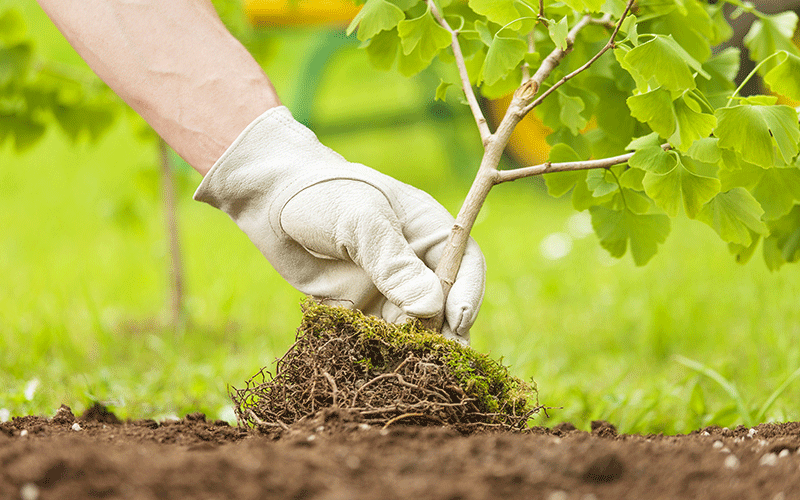 Trees improve air quality by filtering pollution from the air and, through the process of photosynthesis, give us more oxygen to breathe. The more trees in your environment, the better. Plant trees in spring or fall, and learn to take care of the trees on your property for years of enjoyment. Trees absorb sound, buffer noise pollution, and provide homes for wildlife so you can replace the sounds of the city with the music of songbirds.
Enjoy your garden by placing a bench or chair, or group of chairs in your garden. Sometimes gardens seem too much like work when your time outside is spent planting, weeding and deadheading. Make time to enjoy the space you've created by including a place to sit.
You can also create an indoor space to view your outside garden by placing a chair facing a window, or set up rocking chairs on the porch to soak up the sounds and sights of your garden.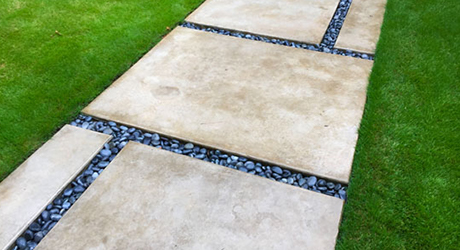 When you build a path, you design the way your garden will be explored. Straight paths are for convenience, while meandering paths make visitors stop and enjoy whatever's blooming. Either way, make them interesting. Be inspired to create a new path.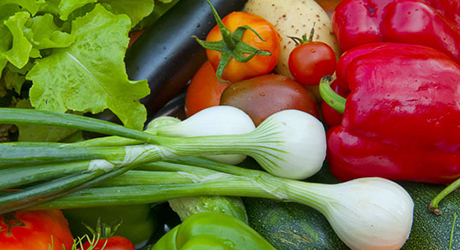 There's not a farmer's market or grocery store that can provide produce that is fresher or more local than vegetables grown in your own garden. At least three seasons of the year, and four, if you really try, you can grow something to eat like healthy greens for salads, herbs to flavor your favorite dishes, and in the heat of summer, tomatoes and peppers.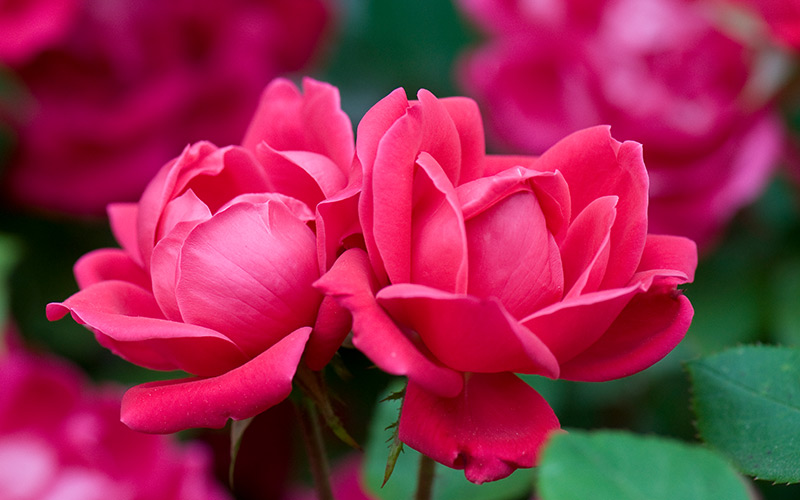 At the height of the season, you can smell roses before you see them. Bring aromatherapy to your garden when you grow roses and other fragrant flowers. Jasmine, lilies and gardenias all add their perfume to your garden. Place them in corners where you can brush past them and release their scent. When the garden is overflowing, fill vases with cut blooms and bring inside to extend the joy.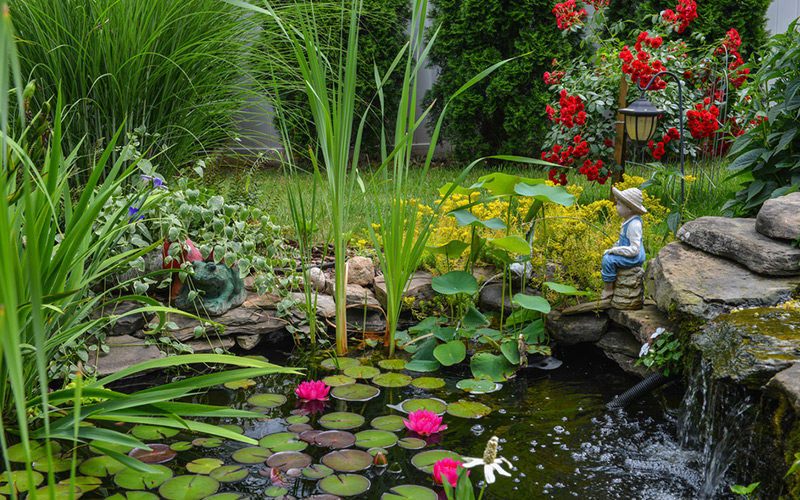 Moving water is a soothing sound, drowning out urban and suburban noises, creating a sense of peace and calm. A pond filled with water lilies is lovely, but you can accomplish the same vibe with a fountain, even a tabletop version, near your garden bench or chair.
Smart gardeners make water work when they harness rain with a rain chain and harvest rain with a rain barrell.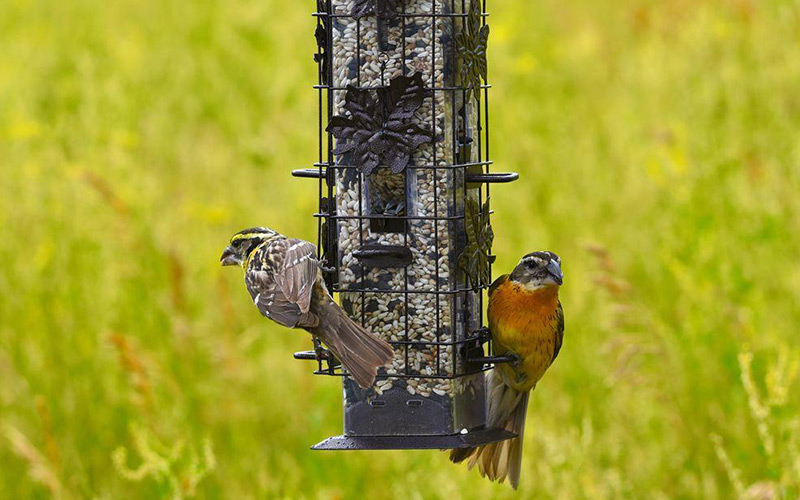 Gardens are living, breathing habitats for wildlife like birds. Put up bird feeders and bird houses to get a glimpse of these enjoyable critters.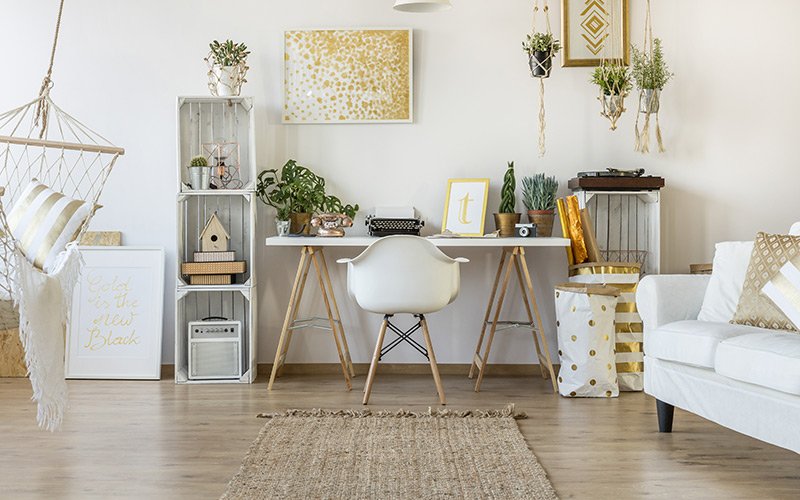 Even if your garden is your office space, surround yourself with greenery. You'll benefit by breathing in cleaner air and having a little something to look after. Learn more about incorporating houseplants in your decor.