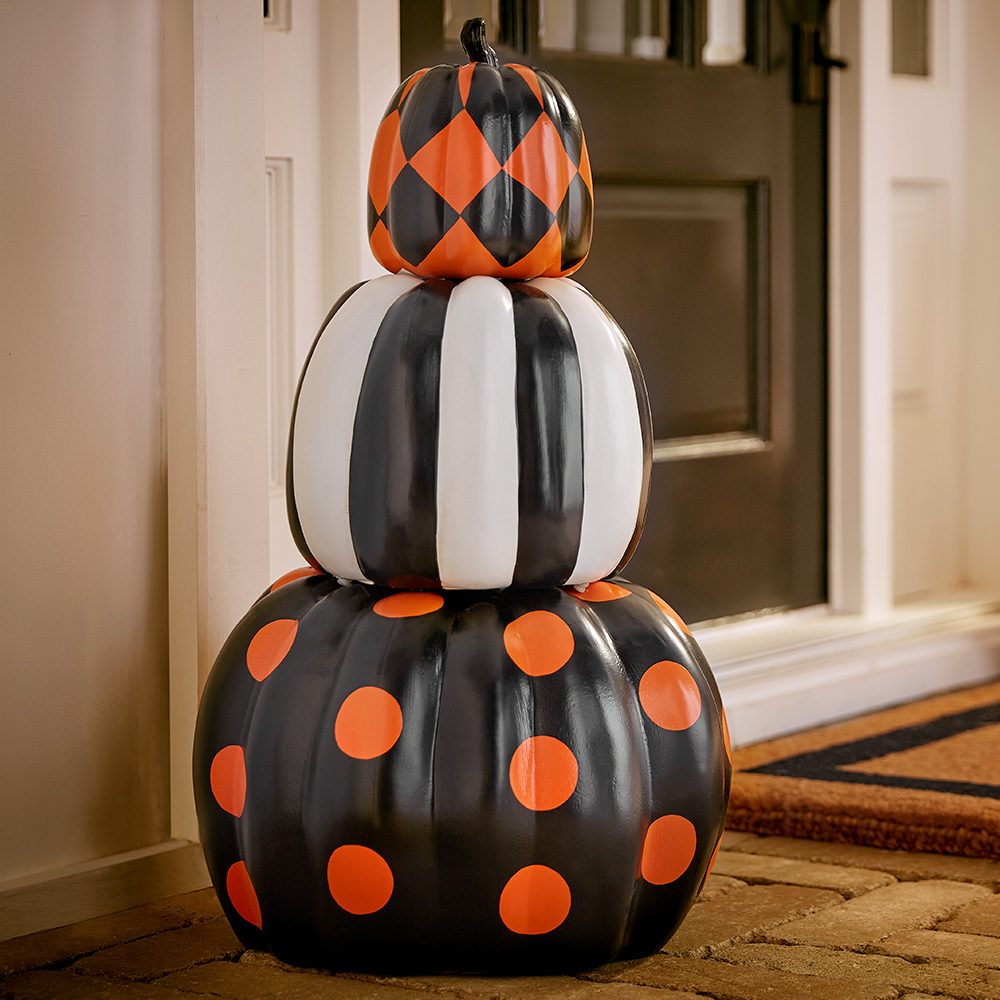 Get ready for fall with porch decor that celebrates the season. These fast and easy ideas, which use fresh accessories to spruce up your existing porch scene, can be put together in no time.
Create a Blank Slate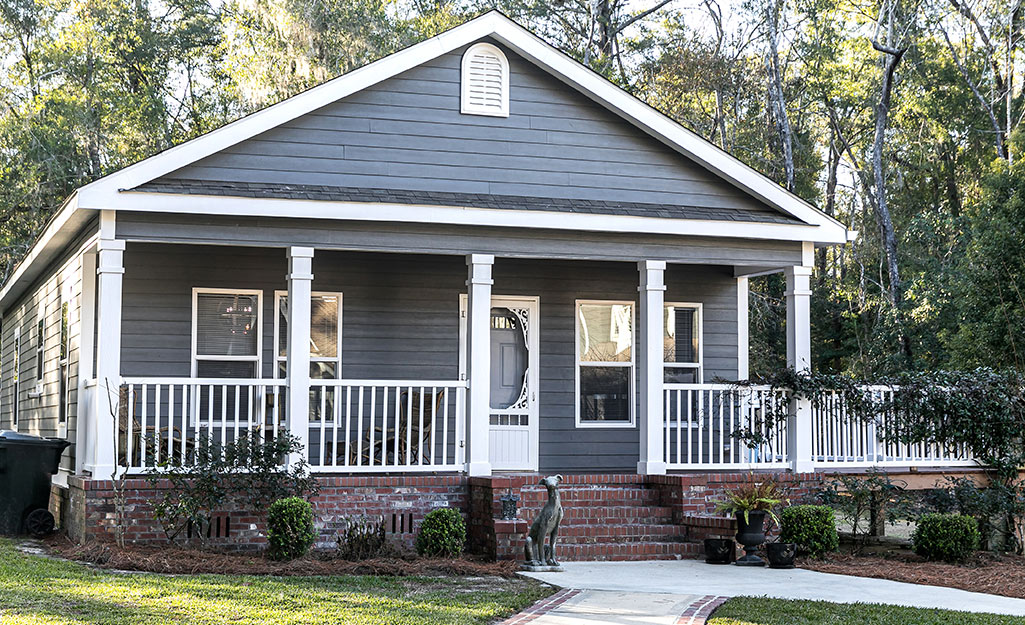 Put away summer decor. Get rid of clutter. Clean your space well, including walls and ceiling, if needed. This lets you see the space you have to work with. It also frees you creatively to think beyond the arrangement and decor you had before.
Paint the Front Door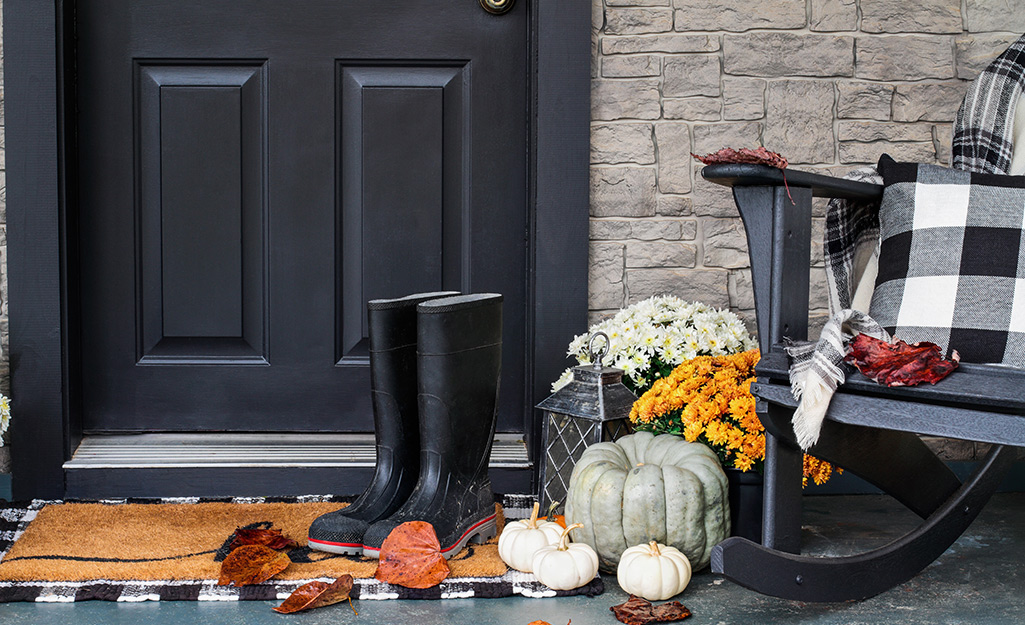 Painting your front door in a vibrant, eye-catching hue gets the biggest bang for your decorating buck—and it lasts. If you're feeling bold, go with a bright front door paint that pulls the eye visually to the porch. Even if you repaint the door in a basic black or white, the fresh coat of paint sets the tone for your fall porch makeover.
Furnish the Space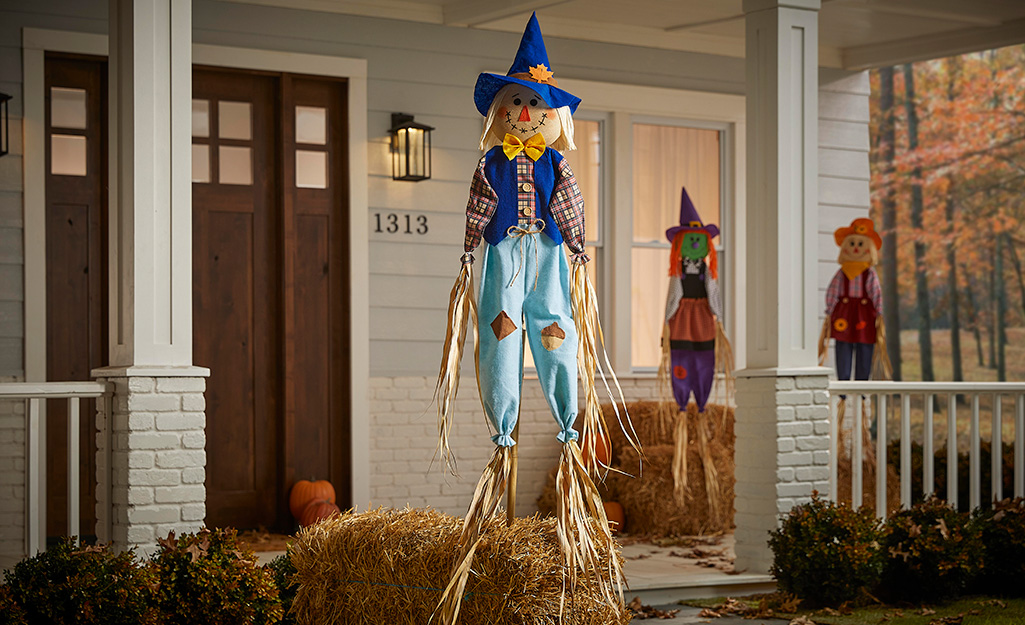 A porch should be relaxing and chill. That's why you need to include furniture that makes it easy to unwind. Look for comfy chairs with all-weather cushions along with sectional sofas that can seat a lot of guests. Add a patio conversation set if you like to dine al fresco.
In addition to comfort and aesthetic appeal, choose furniture and décor based on durability. For example, all-weather resin wicker chairs are durable enough for both extreme cold in the winter and extreme heat in the summer.
Decorate with a Fall Color Scheme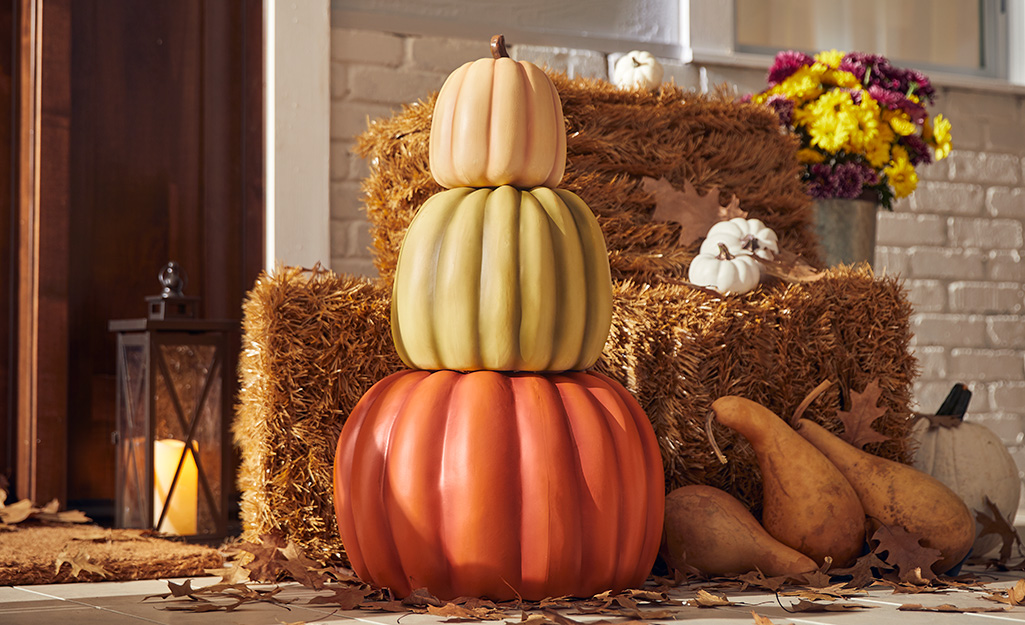 A quick and easy way to freshen your patio is to decorate with a fall color scheme. If you're ready for a complete redo, purchase new cushions for your patio set. For a more affordable update, sprinkle in new accent pillows. Rich reds and golds mix nicely with the changing foliage in your yard.
For urban dwellers with small patios and decks, decorate the space as an extension of your indoor living area. Choose a color scheme that is either the same or that complements the room adjacent to your patio. 
Hang a Door Wreath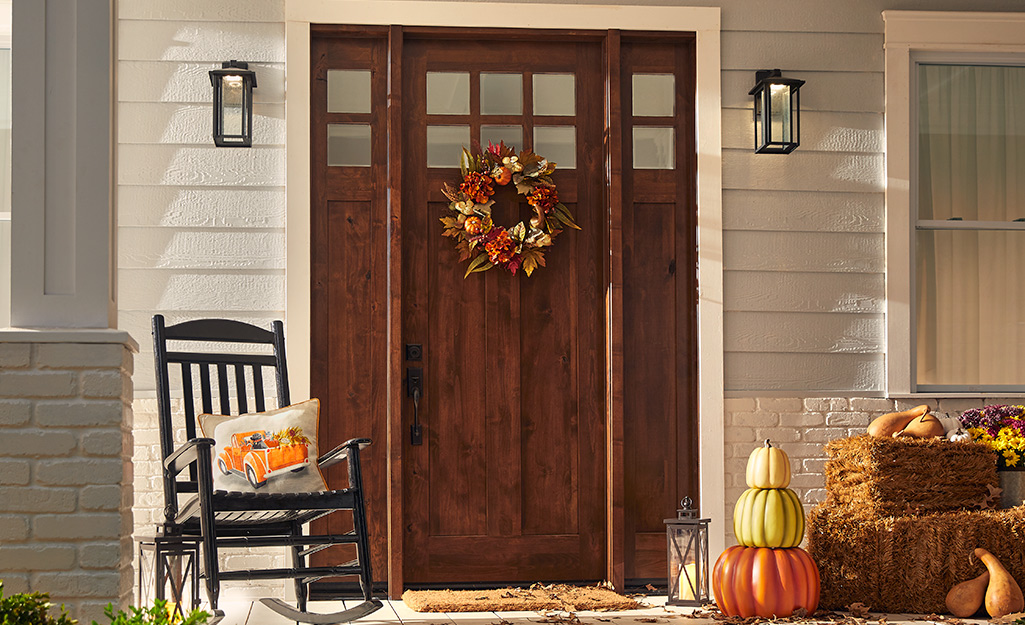 Door decorations are statement accessories. They add interest to your fall porch décor and extend an inviting welcome to your guests. For a door wreath that lasts all seasons, purchase one with a neutral base. Burlap, moss, vine and plain fabric wreaths are all good choices. Then all you have to do is add decorative accents to reflect the season. Dried or faux flowers and leaves look nice in the fall. You can also add decorative wood monogram letters for a personal touch.
Flank the Door with Planters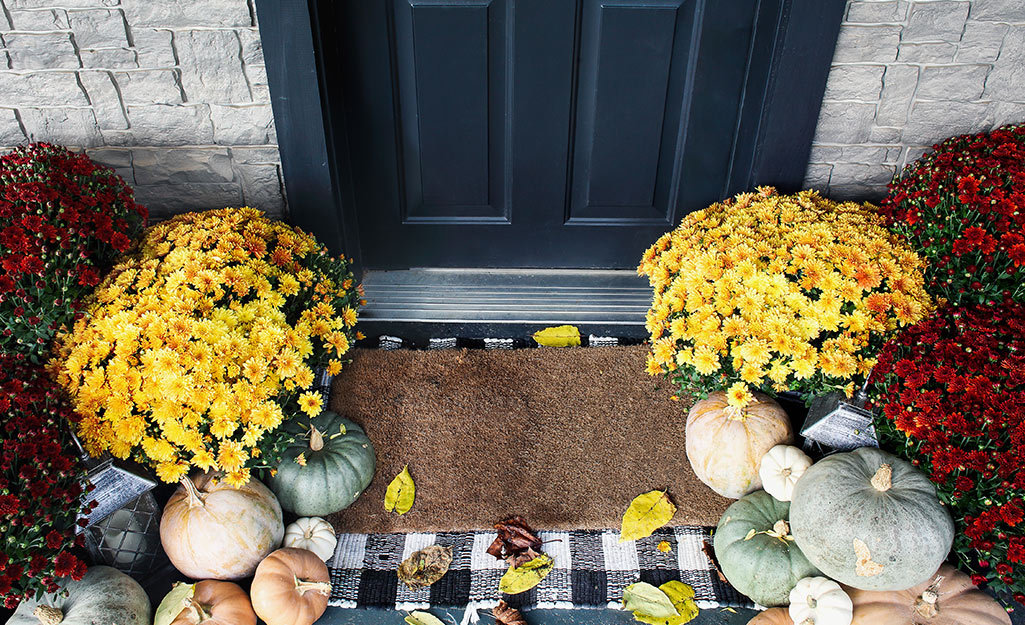 Decorative planters filled with pretty flowers and greenery add appeal to your fall porch décor. For best results, choose a large planter that is at least one-fourth to one-third the height of your door. Also, be sure the width of the planter fits the space on your porch. Larger planters create visual proportion when viewed with your entrance and door area. If you do want variety in plants or want to use small decorative pots that you have on hand, cluster several together on each side of the door. 
When choosing a planter, remember that a plain concrete planter or terra cotta planter matches any look and is usually the more affordable option. Either will also withstand harsh weather conditions. Glazed planters and ceramic planters are another type of pot to consider. There are many beautiful colors and finishes to choose from, but they can also be pricey.
Ideally, you should place a planter on either side of the door. If your door is in a corner, place one planter where you have room. If you don't have room beside your door, you can also place planters beside the sidewalk before stepping onto your porch. 
Finally, fill your planter with fall flowers and keep watered. These plants should last until the first hard freeze, especially if your porch is sheltered from the weather. If you prefer low maintenance, purchase plastic flowers and foliage and create fall arrangements in your planters to complement your fall porch décor. Check out these fall container combos for more ideas.
Decorate with Pumpkins and Gourds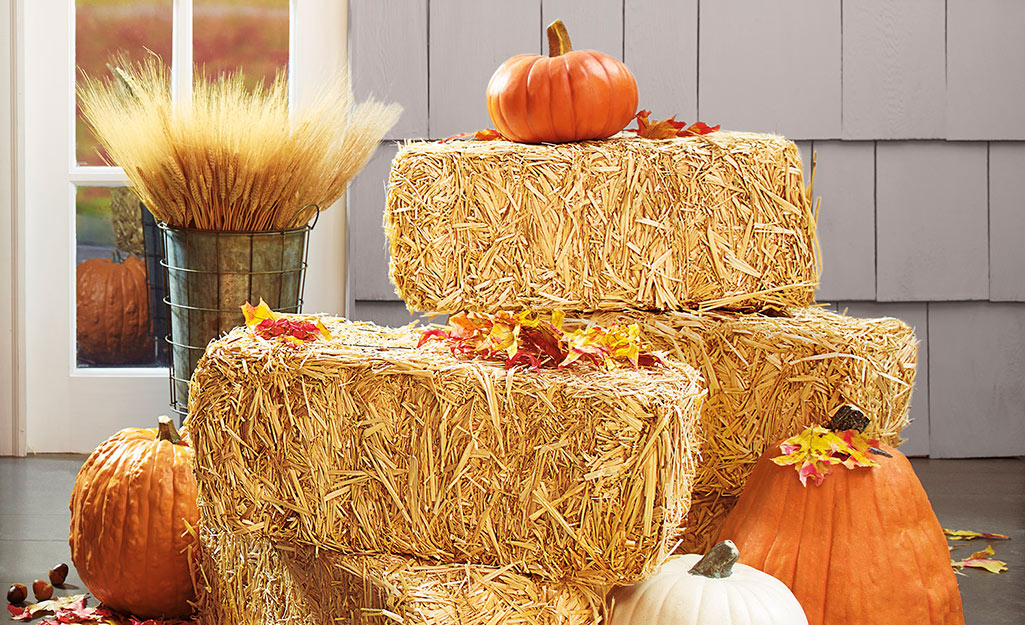 As pumpkins and gourds ripen in your garden or arrive in The Home Depot Garden Center, you can use them to punch up your porch decor beyond Halloween. If you live in an area where humidity and heat linger well into fall, consider decorating with faux pumpkins and gourds so you don't have to keep replacing them. 
Light Up Your Porch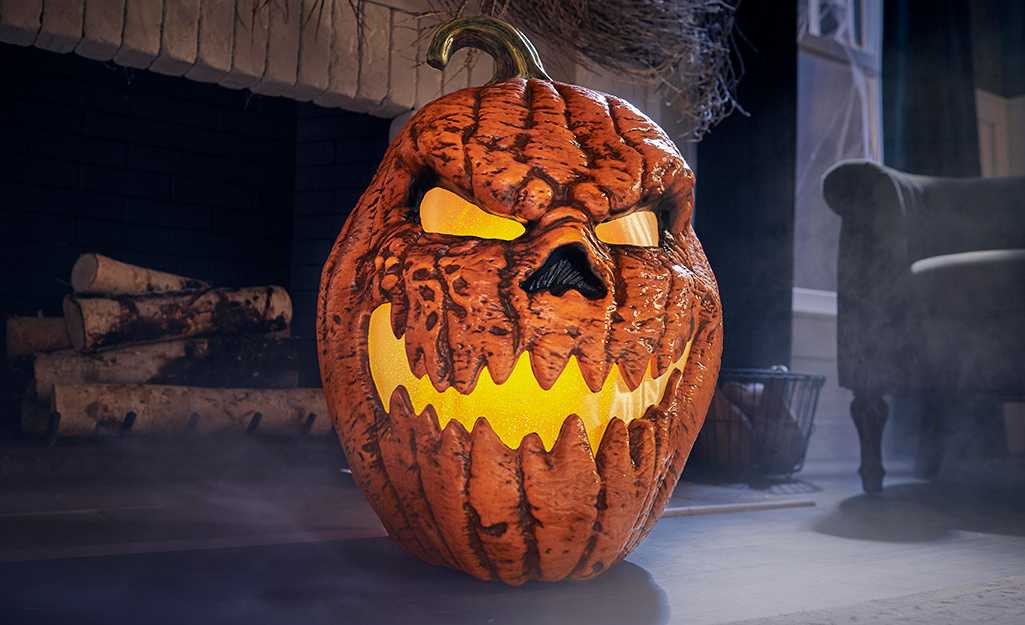 Outdoor lighting takes fall porch décor to a whole new dimension. If you have the space, string sporch lights around the perimeter or your porch or zigzag them between columns. A hurricane lamp and electric candles make nice centerpieces for an outdoor table area.
Continue the Fun on the Backyard Patio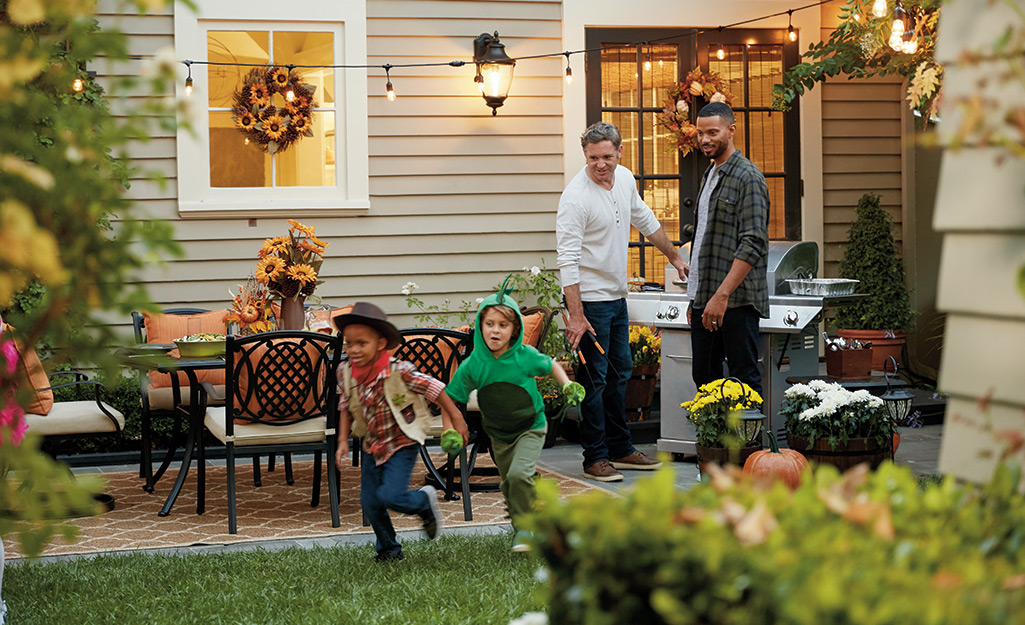 Once you've decorated your porch for fall, continue the festive flair by decorating your backyard patio. Many of the same accessories can be used in this space. Just make sure that if your patio is not covered, to find weatherproof cushions for chairs. Add an umbrella over a table for shade if the patio is in the sun.
Don't Forget the Doormat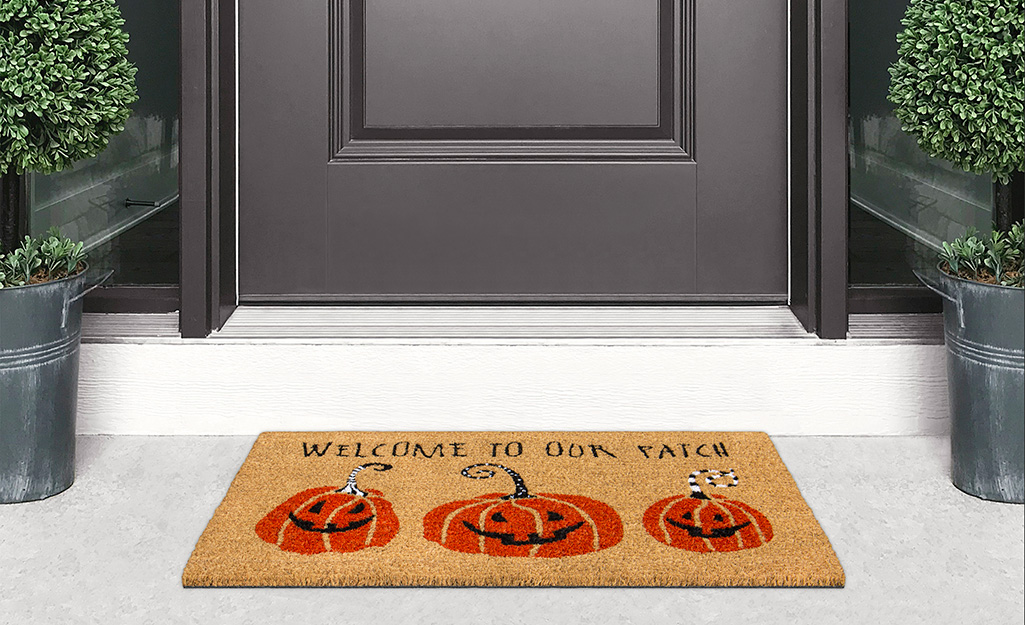 A doormat keeps dirt from being traipsed into your home but it can be just as pretty as it is functional. For visual appeal, choose a doormat in a color to match your fall porch décor and make sure it's as wide as your door. 
When you're ready to start fall decorating, visit The Home Depot for ideas and accessories that add punch to your fall porch décor. You can also use The Home Depot Mobile App for on-the-spot ideas for fall porch decor. 
Explore More on homedepot.com