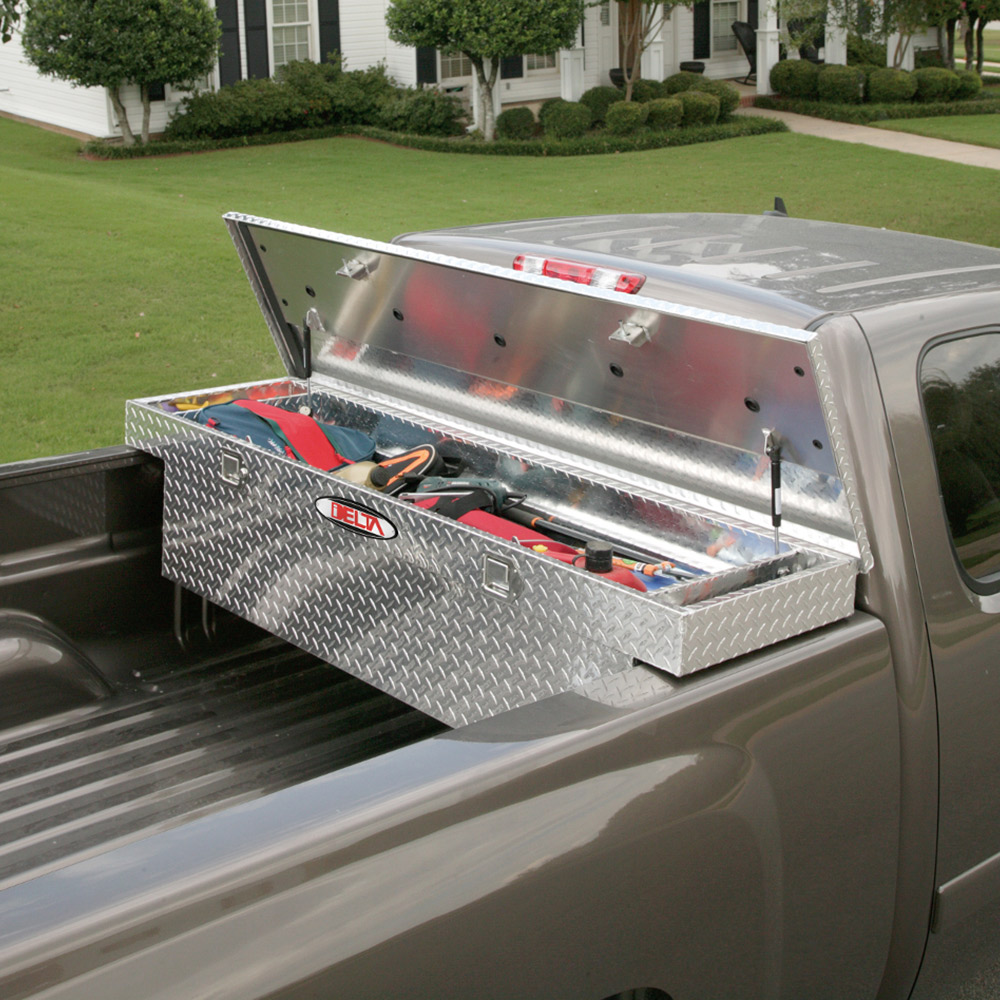 Rugged, all-weather truck tool boxes are the ideal way to haul all your tools securely while protecting them from the elements. Sturdy construction and heavy-duty locks help prevent tool theft while keeping your items within reach. These pickup truck additions are designed to nestle in the rear part of the truck bed, just below the back window. The positioning makes them aerodynamic and helps keep majority of the truck bed open for hauling large items. 

Read on to learn how to install a truck tool box.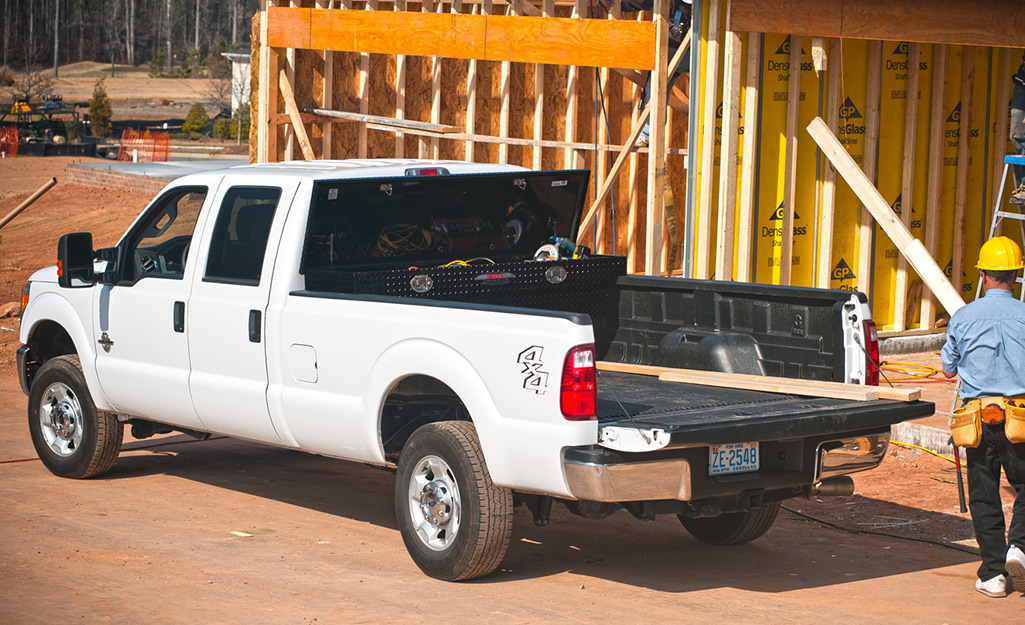 Before shopping for a truck tool box, take careful measurements of your truck bed and consider the make and model of your truck. Choose a toolbox designed to fit the design of your truck. Once you receive the tool box, place it in the back to ensure it fits properly before continuing with installation.
As you shop, consider the overall look of your truck. The paint color, bed lining, and trim will all play a factor in which finish makes the best choice for your vehicle. Take note of the internal cargo room as well as any dividers or organizational features the box contains. Consider the size and types of items you plan to haul when deciding which box is right for you.
Tip: With the tool box lowered into place, open the lid and make sure that nothing is blocking the hinges of the box.
2
Add Rubber or Foam Padding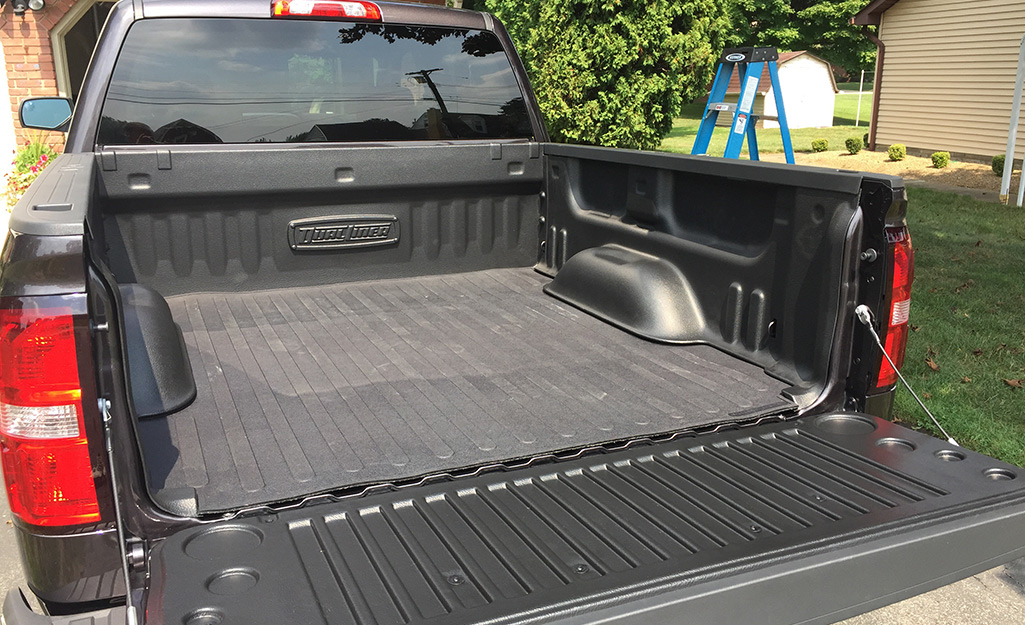 A metal tool box can scratch a metal truck bed and be incredibly noisy as you drive over uneven ground. Protect both the truck bed and the toolbox while making transit nice and quiet by laying down a layer of rubber or foam padding. 

This material is available by the roll and is easy to cut with a durable pair of scissors or a razor blade. Measure the tool box carefully and cut the padding to size anywhere the box will be in contact with the vehicle itself. 

Tip: This step is not necessary if the truck bed has already been fitted with a full liner. 
3
How to Install a Truck Tool Box Without Drilling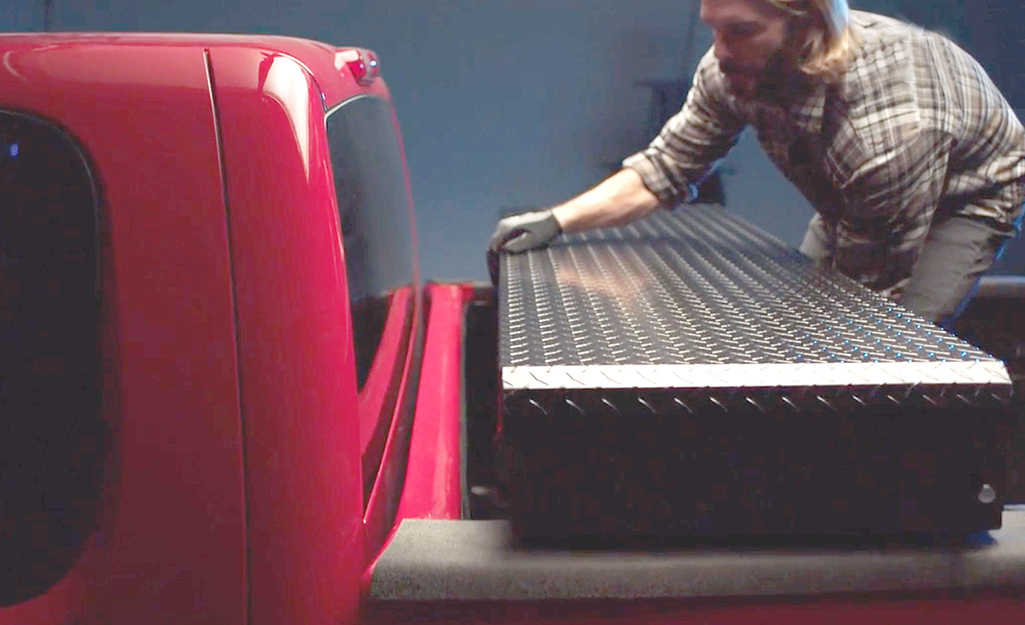 Many of today's trucks come outfitted with pre-drilled holes to make installing a tool box fast and easy.

Learning how to mount a truck tool box with pre-drilled holes is quite simple.
Step 1: First, remove the rubber plugs from the pre-existing holes. With those plugs removed, the bottom of the tool box you choose should nestle down to align with the pre-existing holes. 
Step 2: Once everything is aligned, use J-hooks or standard nuts and bolts to screw the box securely into place. Most truck tool boxes use between four and six bolts, depending upon the size and design of the box.
Step 3: Tighten the bolts until they are snug, but take care not to over-tighten, as this could cause rail damage.

Tip: Some tool boxes come with the necessary installation hardware. If not, it's easy to purchase nuts and bolts online or at your local Home Depot.
4
How to Install a Truck Tool Box with Drilling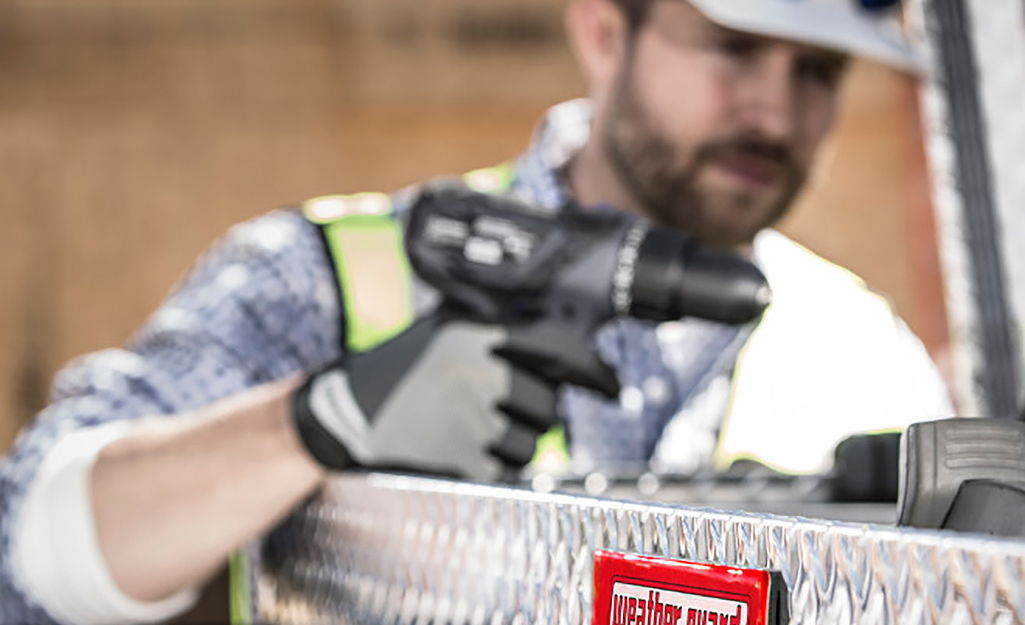 Some truck models don't come with pre-drilled holes. In this case, there's one more step to follow: drilling the holes yourself.
Step 1: Measure the placement of the box carefully and drill four to six holes in the truck bed using a durable metal bit and a powerful drill.
Step 2: Lower the tool box into place and line it up with the drilled holes.
Step 3: Use J-hooks or a standard nut and bolt set to secure the truck tool box into place.

Tip: Check what installation hardware your tool box comes with before purchasing additional bolts.
5
Make Sure Everything Works Properly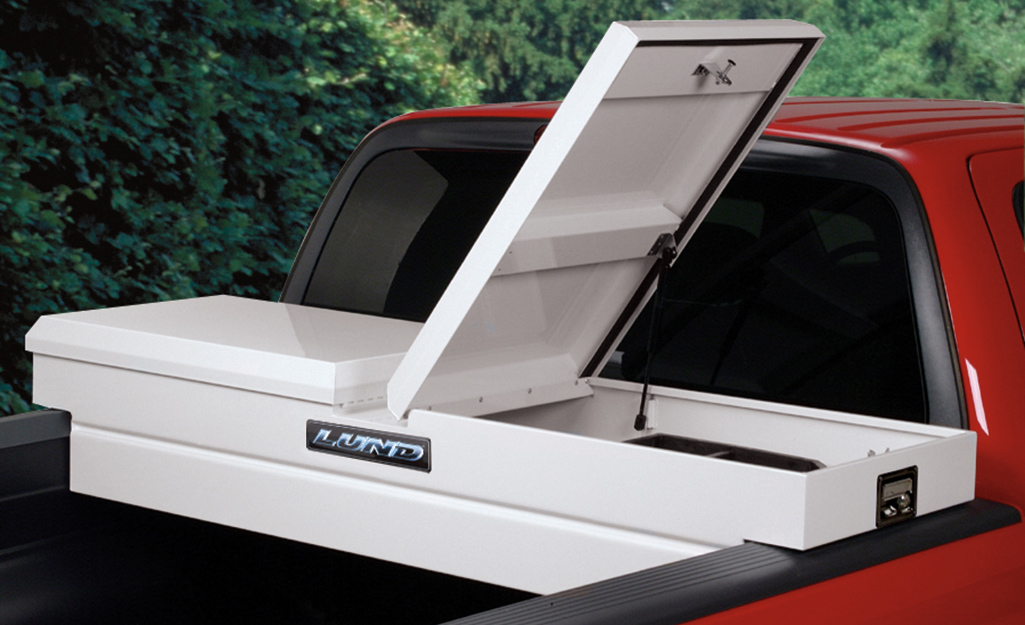 Once you've tested the lid to make sure it opens and closes freely, all that's left to do is load it up with your essentials. 

Make sure to clean out the tool box regularly so dirt, debris and moisture doesn't accumulate inside. When cleaning out your tool box, give it a quick inspection to make sure the bolts haven't loosened over time. If they have, tighten them and reload your tools. 
Now that you know how to install a truck tool box properly, take on the task yourself instead of paying a professional for installation. Tackling a home project is much easier when you are organized and have the tools you need at hand. The Home Depot has a huge selection of tool bags, belts, pouches and organizers that you can choose from. Use The Home Depot Mobile App to find tools that work best for you.
Explore More on homedepot.com