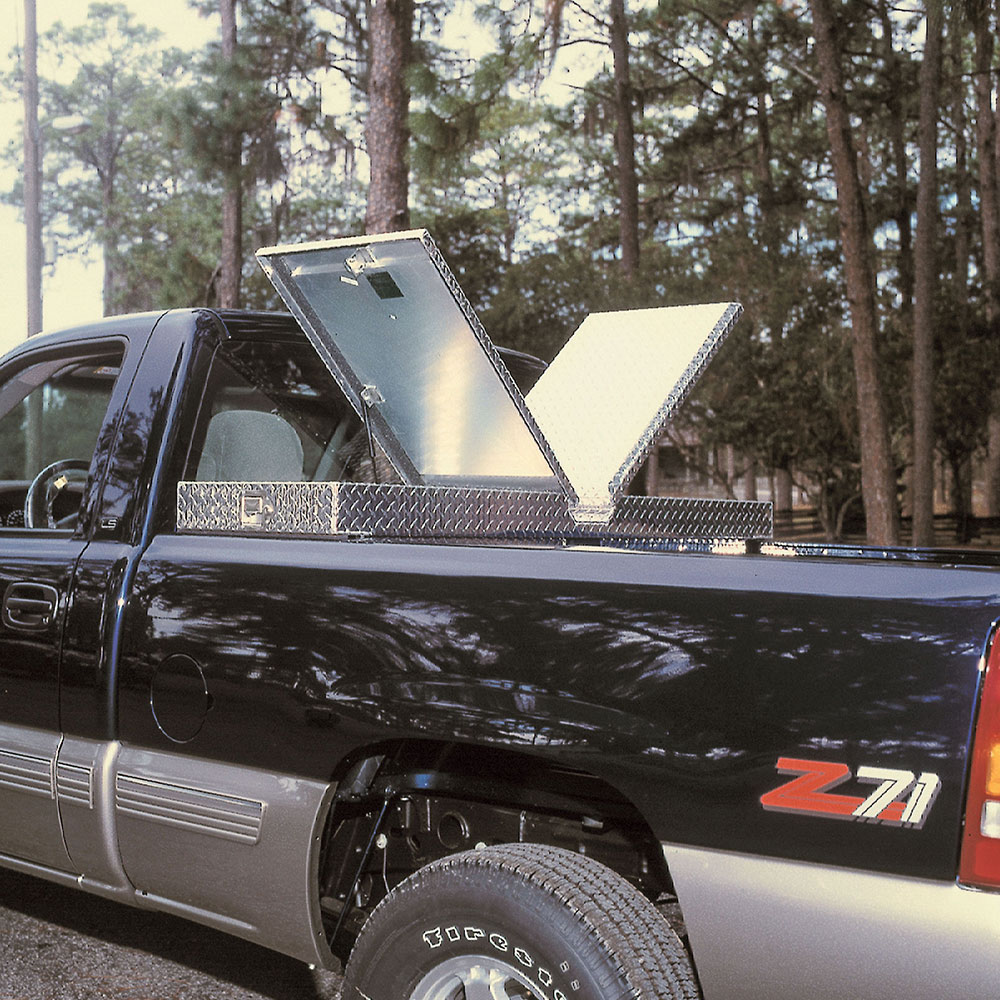 Even the toughest trucks need a helping hand at times. The top truck accessories let you showcase a style that's all your own. Whether you're shopping to upgrade your truck for work or leisure, use this guide to learn more about the best truck accessories for your vehicle.

When shopping for truck tool boxes, you can find a range of styles including heavy-duty, slide-out varieties, strong chests and underbody aluminum tool boxes. In general, the larger the tool box, and the more it's custom-fitted to your truck, the more you'll pay. Most models lock, but heavy-duty styles provide extra security.
Truck Bed Accessories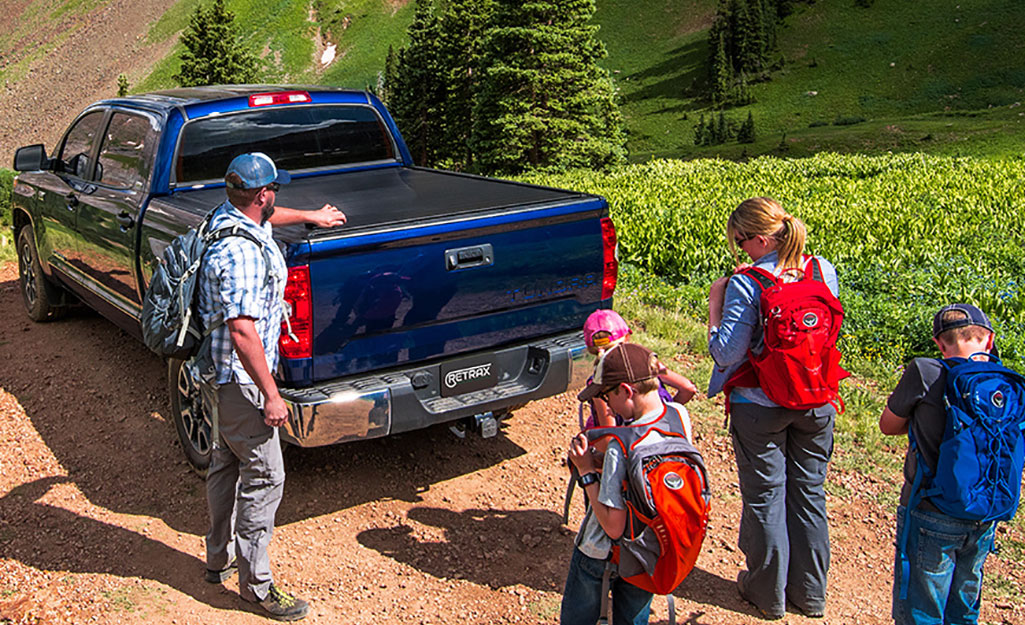 Truck Tool Boxes:
The best truck tool boxes keep your essentials safe and organized. Top styles include heavy-duty chest tool boxes, side-mount tool boxes, underbody boxes, tool boxes designed to fit over your wheel well and more. A variety of sizes makes it easy to find options for every size vehicle and collection of tools. 
The best truck bed covers secure your truck and safeguard your belongings. Available in an assortment of styles, like aluminum, classic black and no-bolt, you can get the level of protection you need in a matter of minutes with these truck bed accessories.
Heavy-duty truck bed covers made from fiberglass or aluminum provide the best protection for harsh weather conditions. They also reduce the risk of theft if you carry expensive tools in your truck on a regular basis. For light duty, soft tonneau and roll-up covers provide ample protection.
The best truck bed caps and covers also keep your paint job from fading due to harsh winter weather and summer sun. 
Finally, floor liners can be custom fit to your truck. These liners protect the bed from moisture and keep dirt and grime from grinding into the paint.
Tailgate extenders and durable, non-slip, rubber truck bed liners add even more value to your work vehicle. 
Deflectors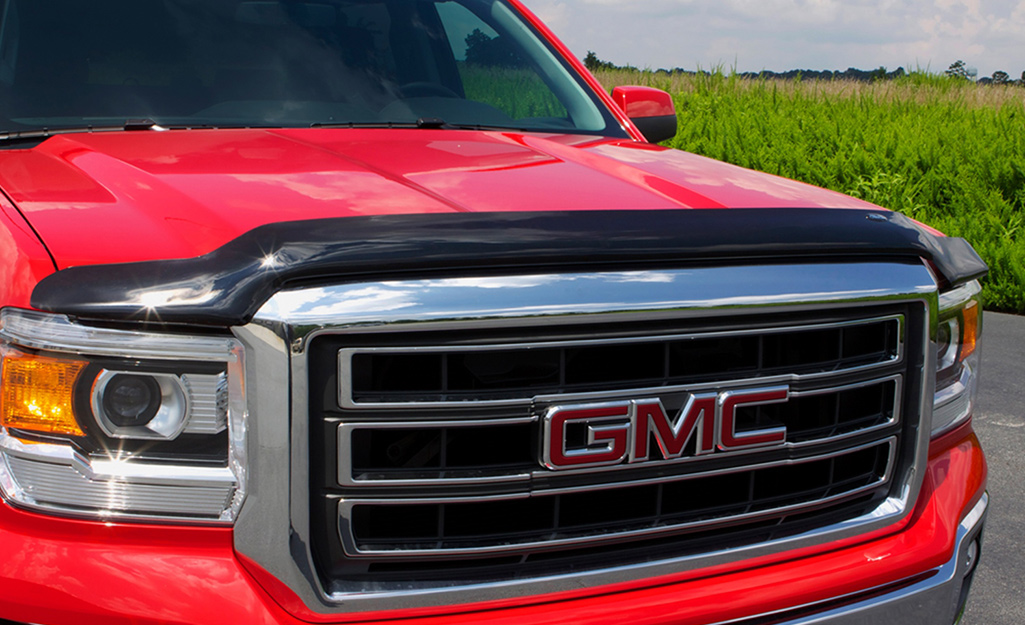 Made to keep air flowing while reducing wind noise, window deflectors are great if you travel to various jobs in your truck. Window deflectors shield the window from rain so you can keep the window cracked when it's raining, and they also protect your truck from dirt and grime, since they're easy to wash and clean. These come in a range of styles, including four-piece sets for all of your windows and deflectors designed to work with your sunroof. Smoke gray, classic chrome and sleek black help you get the look you want.
For most truck owners, universal window deflectors made for a range of similarly sized vehicles will work well and keep costs down. If you use your truck for messy work often, kit-style deflectors allow you to customize your truck your way.

If you spend enough time in your truck on the open road, you'll accumulate bug-related grime on your vehicle. Protect your truck and keep it sparkling with bug deflectorsb designed for your hood. The deflectors will also help your engine and the inside of your truck stay cleaner. Many styles were created to match window deflectors for a clean, classic appearance.
You can find bug deflectors made specifically for your vehicle, and styles for popular trucks are easy to install. Universal bug defectors and those with more ornate designs are also available to help you customize your truck.
Tailgates, Bumpers and Bars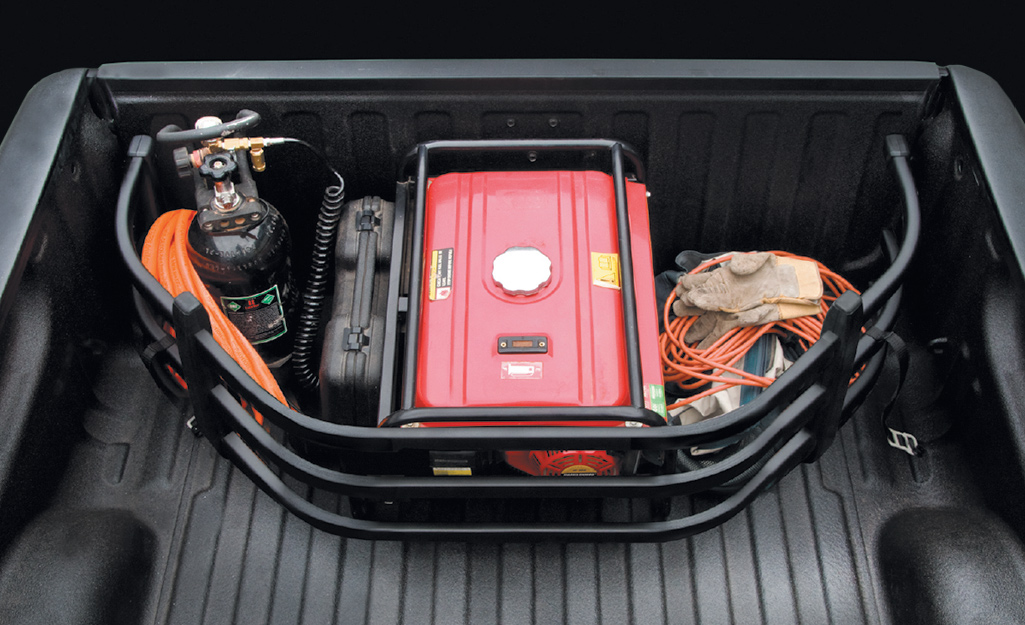 Tailgate Replacements and Accessories:
Over time, your tailgate can start to show signs of wear. With vented tailgates and solid tailgate replacements, you can get your truck back in tip-top shape. Tailgate extenders also expand the functionality of your truck. Tailgate accessories like lowering kits, hitches, handles, lock kits and more help you get the most out of your truck.
Universal tailgates are a common choice, and they work with a variety of truck models. Unique options like vented and louvered tailgates allow you to customize the space to your work needs.

Bumpers:
A well-used truck stands up to lots of work. Soon enough, your bumper might also start to show serious signs of wear. You don't have to head to the dealership for a replacement. Instead, choose from a selection of bumpers and bumper products to revive your truck and make it extra-durable in the process. You can also find bumper accessories like brush protectors and license plate mounting brackets.
When choosing a bumper, you'll need a model made specifically for your car. Front bumper, rear bumper assemblies and related accessories are also available.
The front of your truck can get scratched, dented and generally banged up in a hurry. Whether you're working on the ranch or on a construction site, bull bars and grille guards provide proper protection for your front end. Shop for a range of sizes to fit your truck and make it even tougher. Look for models that feature an LED light bar to give your truck a little extra flash in the process.
Bull bars and grille guards are made to fit a wide variety of trucks, and in most cases, a universal option will serve you well. Heavy-duty models, as well as those wired with lighting, tend to cost a bit extra.
Additional Accessories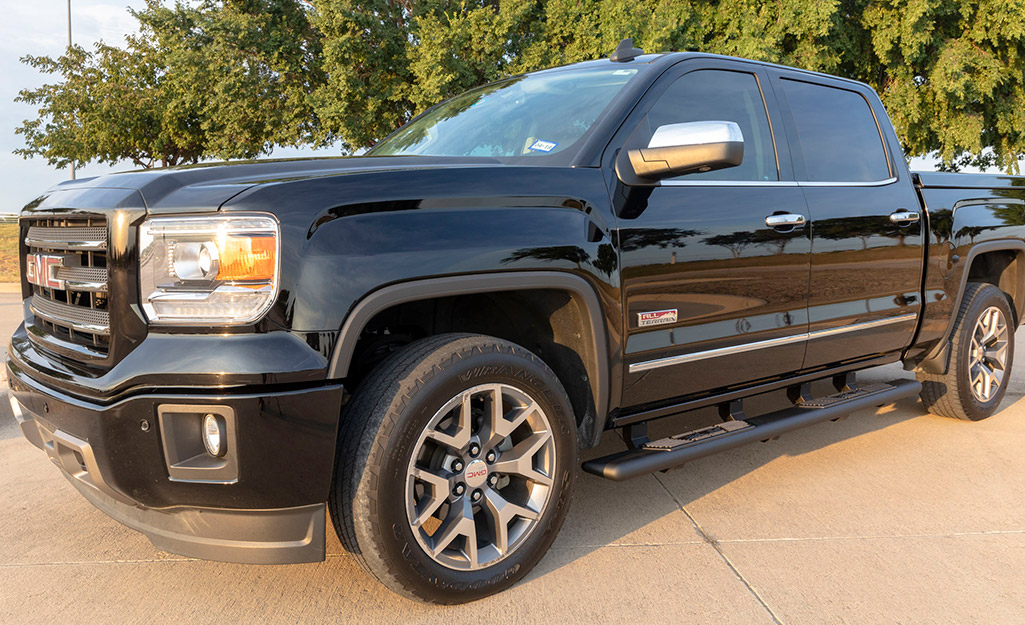 Made to keep your wheels from muddying your truck or damaging the finish with rocks and debris, fender flares and linersf are a practical addition to many work vehicles. These are some of the coolest truck accessories, especially when you pick a bold design. Available in sets to fit your whole truck or as individual pieces, finding options for your model is easy at The Home Depot. Look for bolt-on varities for long-term durability and better protection.
RRunning boards and nerf bars make your truck more functional while providing a unique style to your favorite vehicle. Available in heavy-duty models for serious work, there are a number of options designed for a unique aesthetic. Running boards feature no-slip rubber which aids in safety getting in and out of the truck. High-tech options like powered running boards to take your truck to the next level.
Choosing the right running board typically depends on your overall cab length. The Home Depot has running boards for most standard and extended size cabs.
Nerf bars are also designed to fit a certain size vehicle. Available in standard options like 4-inch and 5-inch nerf bars, we've made it easy for you to find the size that works for your pickup. Choose from a range of styles for a look that fits your aesthetic once you find the correct size.
Like a lot of parts on a truck, regular use and hard work can take its toll. Eventually, water damage can lead to rust, and debris buildup can lead to serious wear. With replacement cowl panelsc, you can continue to protect your truck from things like small rocks on the road. Find a selection of cowl panels and parts made to fit your truck today.
Cowl panels are typically made for a range of popular truck models. Switching them out is also a fairly simple process you can tackle in an afternoon. 
Update your vehicle with the best pickup truck accessories from The Home Depot. You can also shop The Home Depot Mobile App for everything from organizational tools to essentials like tailgates, fender flares and a selection of the best truck seat covers. You'll find everything you need to turn your truck's performance and style up a notch.
Explore More on homedepot.com