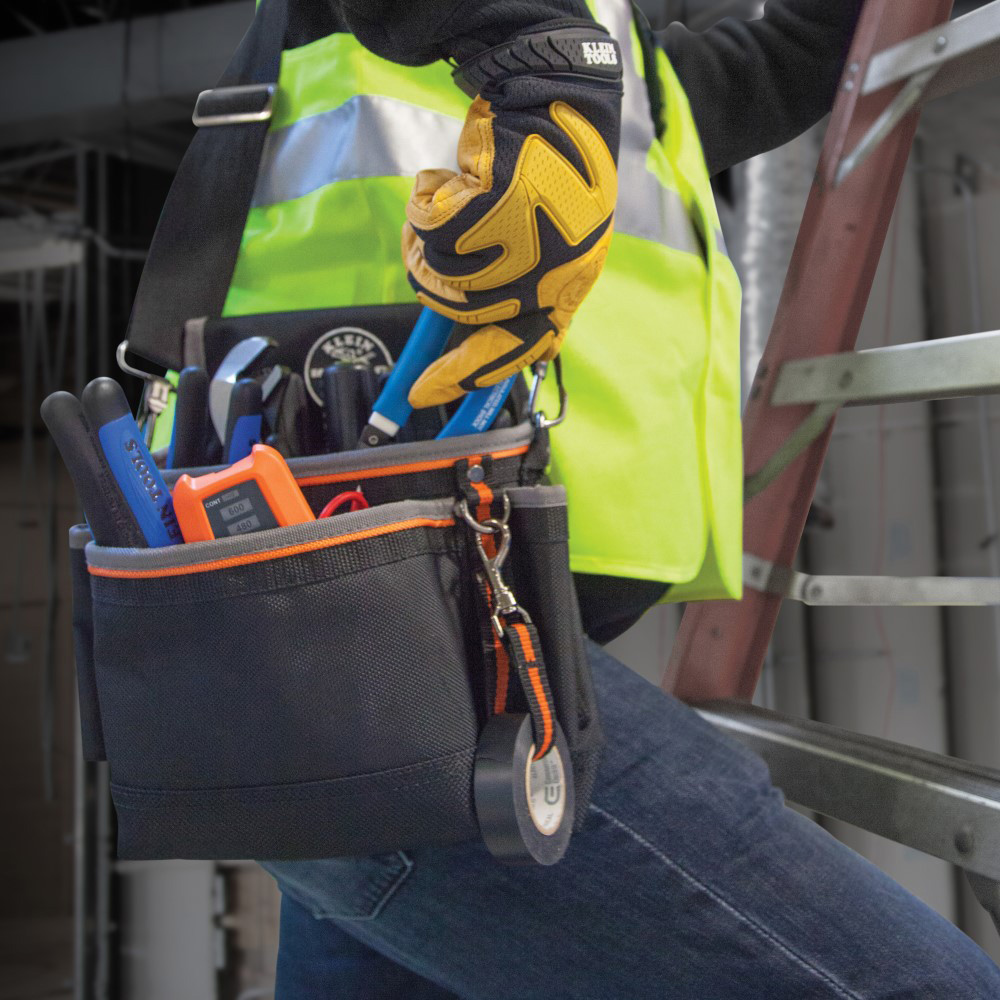 There are very few jobs that require only a single tool. You can waste valuable time making countless trips back and forth to your toolbox, or you can make things easier by using a tool bag, pouch or belt. When you always have your tools within reach, your job will go faster because you won't be searching for tools mid-project.
Choosing a Tool Belt, Bag or Pouch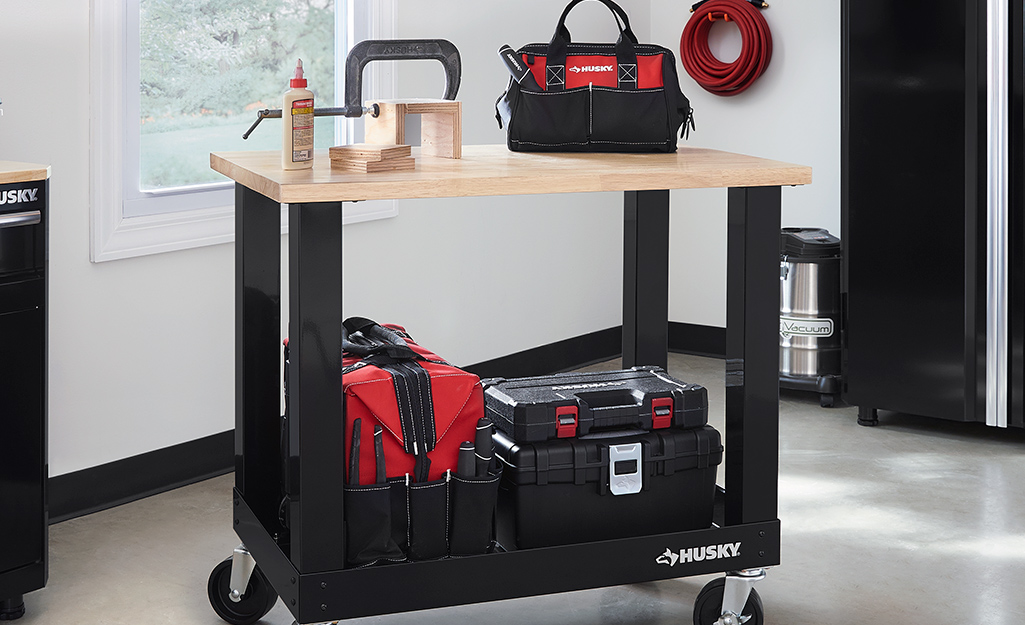 With so many different types of tool belts and holders available, it is important to consider what your primary needs are and how frequently you'll use the organizer. In most cases, you'll probably end up with a combination of products such as a belt that can accommodate several pouches and a bag that doubles as a handy catch-all for tools. 
Types of Tool Bags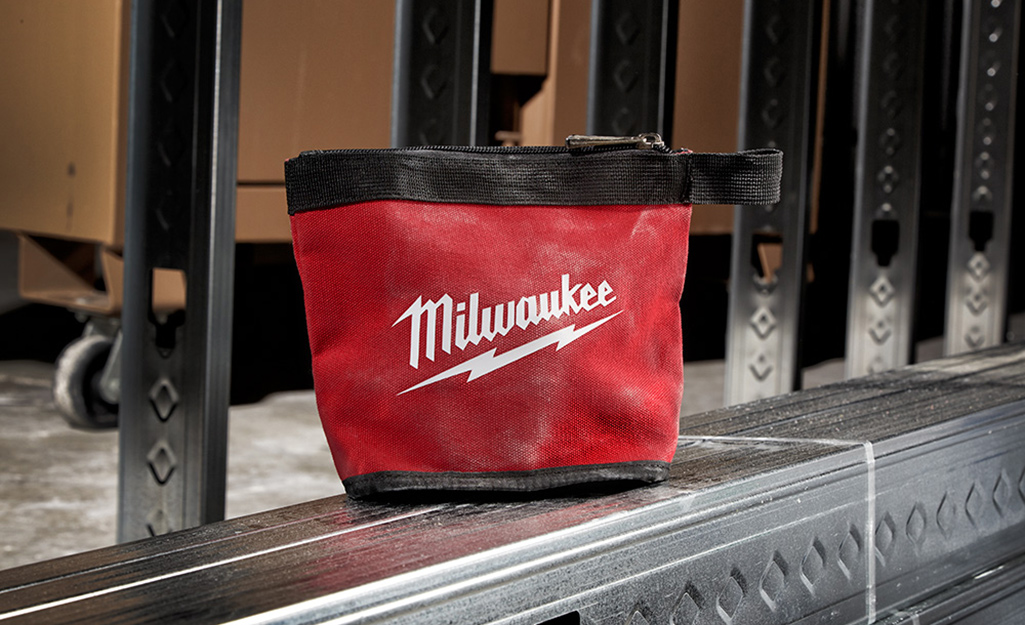 The best tool bags are lighter and easier to carry around than conventional toolboxes. With their soft sides and flexibility, they can be hung up to store or conform to tight spaces. Bags often feature center sections with ample space for larger tools, along with side pockets and pouches for small tools, nails, screws and other items. For heavy tools, consider a shoulder strap tool bag that balances the weight and makes them easier to carry.
Small bags can be designated for particular uses such as portable tool storage. For example, if you like to decorate, keep one stocked with nails, wire and a small hammer for hanging pictures and artwork. Stash a bag under the kitchen sink for quick, general home projects. All-around tool bags are perfect for storing an assortment of tools in an organized way. 
When considering the best tool bag for your projects, remember that tool bags:
Are often made from leather, burlap or nylon.
Can be used for special tool sets, such as a ratchet or drill set, or to separate tools by the type of job.
Can be stored hanging up or conform to tight spaces.
Include compartments for different sized tools.
Types of Tool Pouches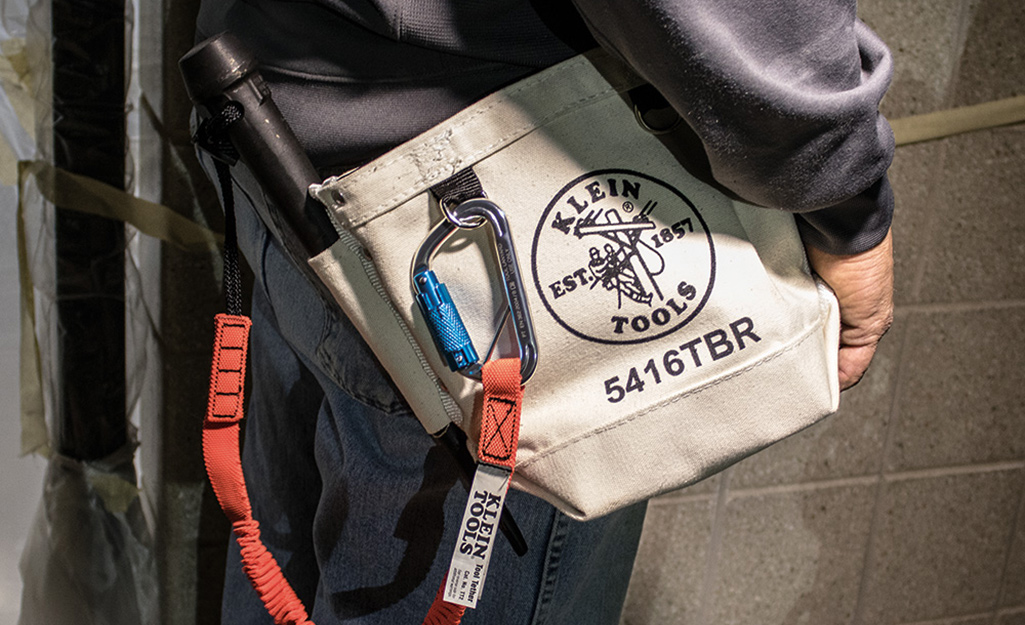 The best tool pouches, like bags, are often designed to meet the needs of a specific type of contractor, such as a plumber or an electrician. There are also pouches designed for do-it-yourselfers. While a tool bag stores tools, a tool pouch is worn so that tools are close by while working. 
Tool pouches can be anchored, fixed in place or moveable. Anchored pouches are worn in the front while moveable pouches are generally worn to the side or back. 
Tool pouches are available with a wide range of pockets that vary in size. Smaller pockets are good for holding nails and fasteners. Large pockets can accommodate actual electric tools like drills and sanders. Single-pocket pouches clip onto belts and have multi-purpose use. This type of pouch is especially popular for DIY and homeowner use because they hold just the tools and supplies needed for a specific job.
Among the considerations for the best tool pouch for your job:
Pouches are often constructed of saddle leather.
Specialized pouches such as electrician's pouches are configured for specific tools.
Anchored pouches are found on aprons and some belts.
Moveable pouches, also known as tool rigs, are used with tool belts.
Pouches often include hammer loops and other handy features.
Types of Tool Belts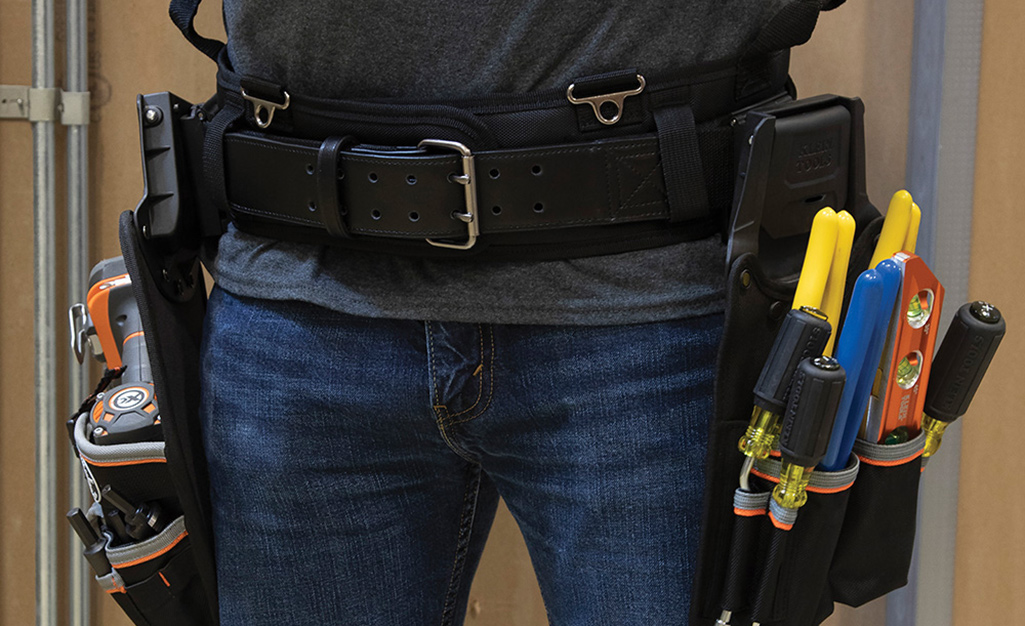 Storage belts, also called tool belts or utility belts, provide plenty of room for a host of pockets. They can also hold pouches and allow the use of clip-on holders. One of the most popular features of a storage belt is that it provides much-needed back support to reduce fatigue. 
The best tool belts range from simple devices with a few pockets to versatile configurations that feature several pouches, small tool pockets, hammer loops, sleeves for holding crowbars, flashlights or other tools. Modular tool belts can be rearranged and customized each time you tackle a project. Regardless of the type of tool belt you choose, be sure to unload it daily or weekly. A fully loaded too belt stretches, cracks and tears over time.
If you're using a tool belt, set it up so that it positions tools where they are most accessible. Keep frequently used items such as hammers, pencils and wrenches on the same side as your dominant hand and helper tools and fasteners, such as chisels and nails, on the opposite side.
When deciding on whether to purchase a tool belt, keep in mind that belts:
Other Tool Organizers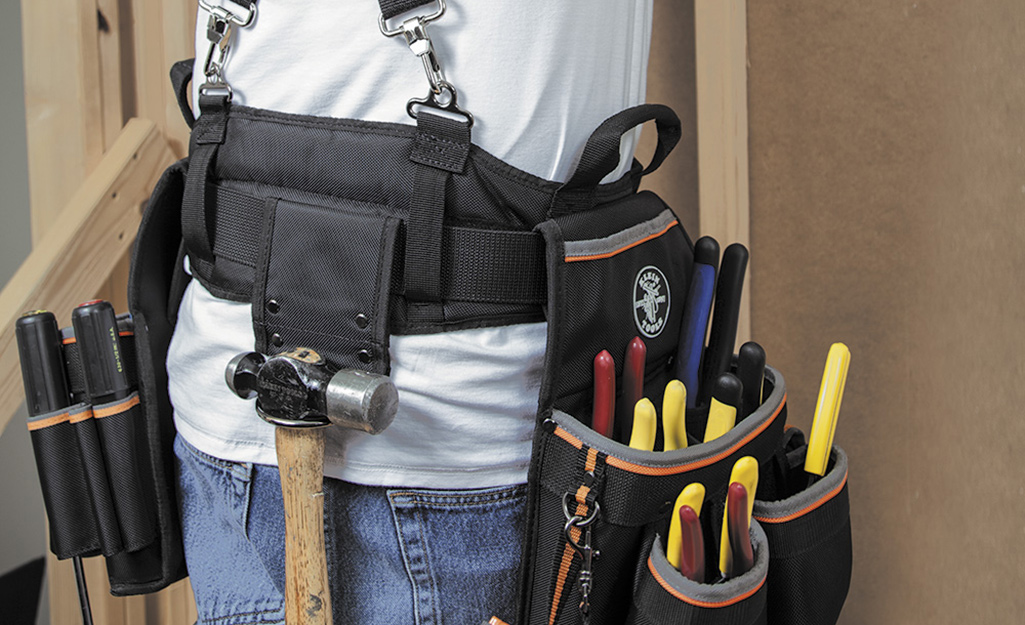 While bags and belts are the most popular types of tool storage, several other tool organizers also work well at keeping tools organized and easy to reach. These include:
Tool Boxes and Tool Chests: 
Tool boxes and tool chests organize and store all of your tools in one place. This is particularly helpful when moving from job to job.
Smart Part Tool Organizers: 
Small part tool organizers are exactly that: storage for small parts and tools. Some organizers are designed for specific projects such as pop-top containers for screws and nails. Another example is a molded plastic box that makes it easy to tell where each tool should be returned.
Tool Belt Suspenders:
Suspenders are becoming more popular as carpenters, contractors and other skilled craftspeople look for better tool belt support. Suspenders make a heavy tool belt much easier to wear.
Tool Vests:
Tool vests have pockets for tools and other needed materials. Like a tool belt or pouch, a tool vest keeps tools at the ready when you are working on a project.
Tool Carts:
Tool carts are convenient when you have a heavy tool or a lot of tools to cart from one place to the next. Tool carts are multi-purpose, so you might purchase it for tools, but be able to use it for something else.
Tool Aprons:
Like a tool vest, a tool apron keeps tools at the ready when you are working on a project. The more durable aprons are usually made from leather. Lightweight canvas aprons work well for painting, crafts and gardening.
Tackling a home project is much easier when you are organized and have the tools you need at hand. The Home Depot has a huge selection of tool bags, belts, pouches and organizers that you can choose from. Use The Home Depot Mobile App to find an organizer that works best for you.
Explore More on homedepot.com