We moved into an old Victorian house this year and just, wow. It is such a stunning home with high ceilings and lots of character. One thing the old owners loved was blue, gray and purple. I love those colors, but in this home, I really wanted to warm things up because in the winter around here, it can get pretty gloomy, and I crave warmth. We started by getting rid of a glittery periwinkle and blue bedroom and choosing a nice warm paint color. See that transformation on my page here.
2
Transforming the Primary Bathroom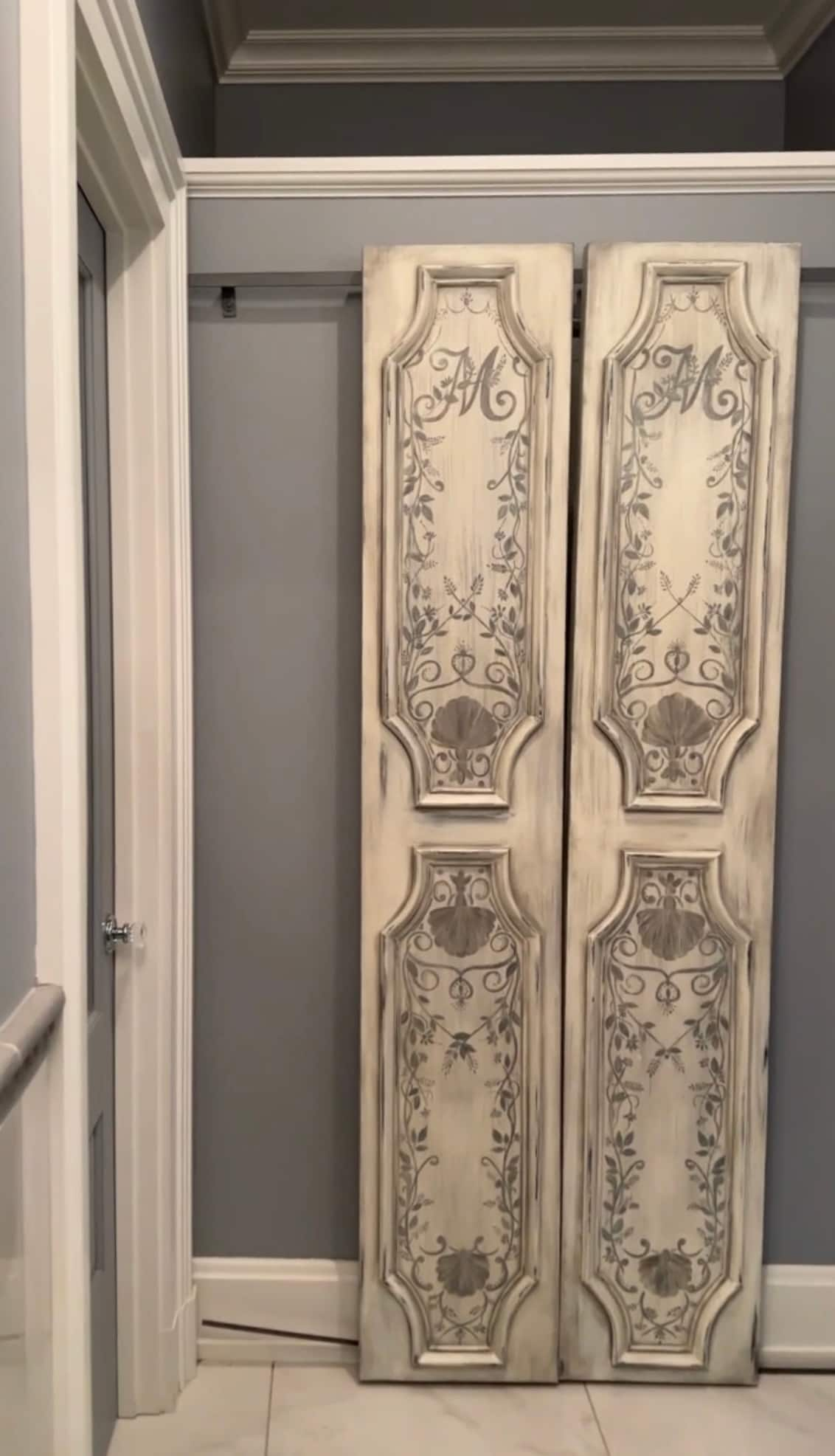 Next, we decided to tackle the primary bathroom with color. At first, I wanted to make sure I brightened everything up with a light color. The original color was a dreary gray complete with custom doors to cover the shower.
4
Leaning Into the Darkness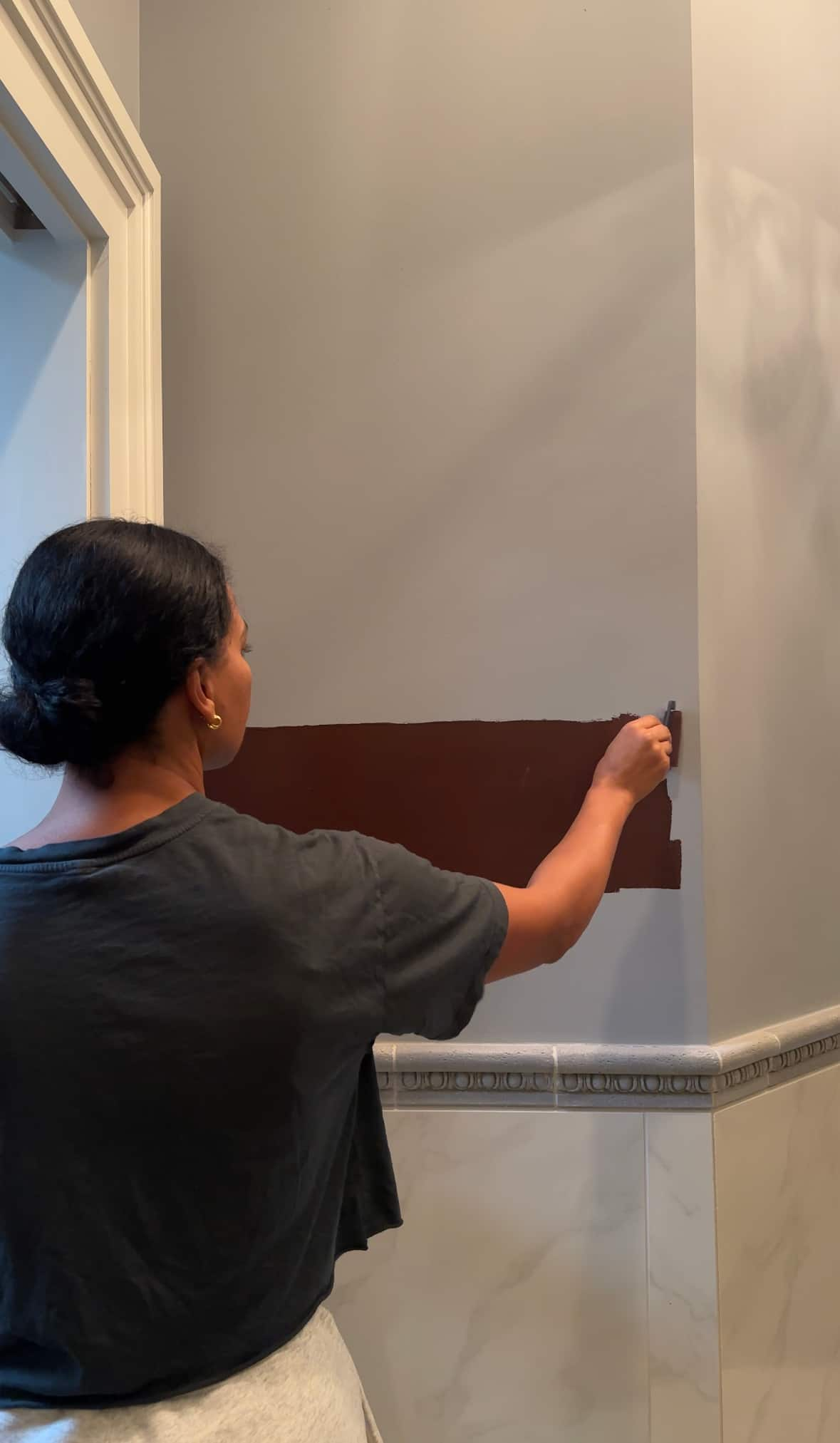 But as I thought about it, I realized how little natural light the room gets. That's when I decided to lean in and go dark and moody. I headed to The Home Depot with a rich green in mind. But as I explored the colors, I suddenly thought to myself, "How about a rich brown with wine undertones?" I couldn't get it out of my mind! So I brought home two colors to try, Behr Dynasty Pinecone Path (HDC-CL-14) in the matte finish and Behr Dynasty Alpine Trail (N420-7) in the matte finish.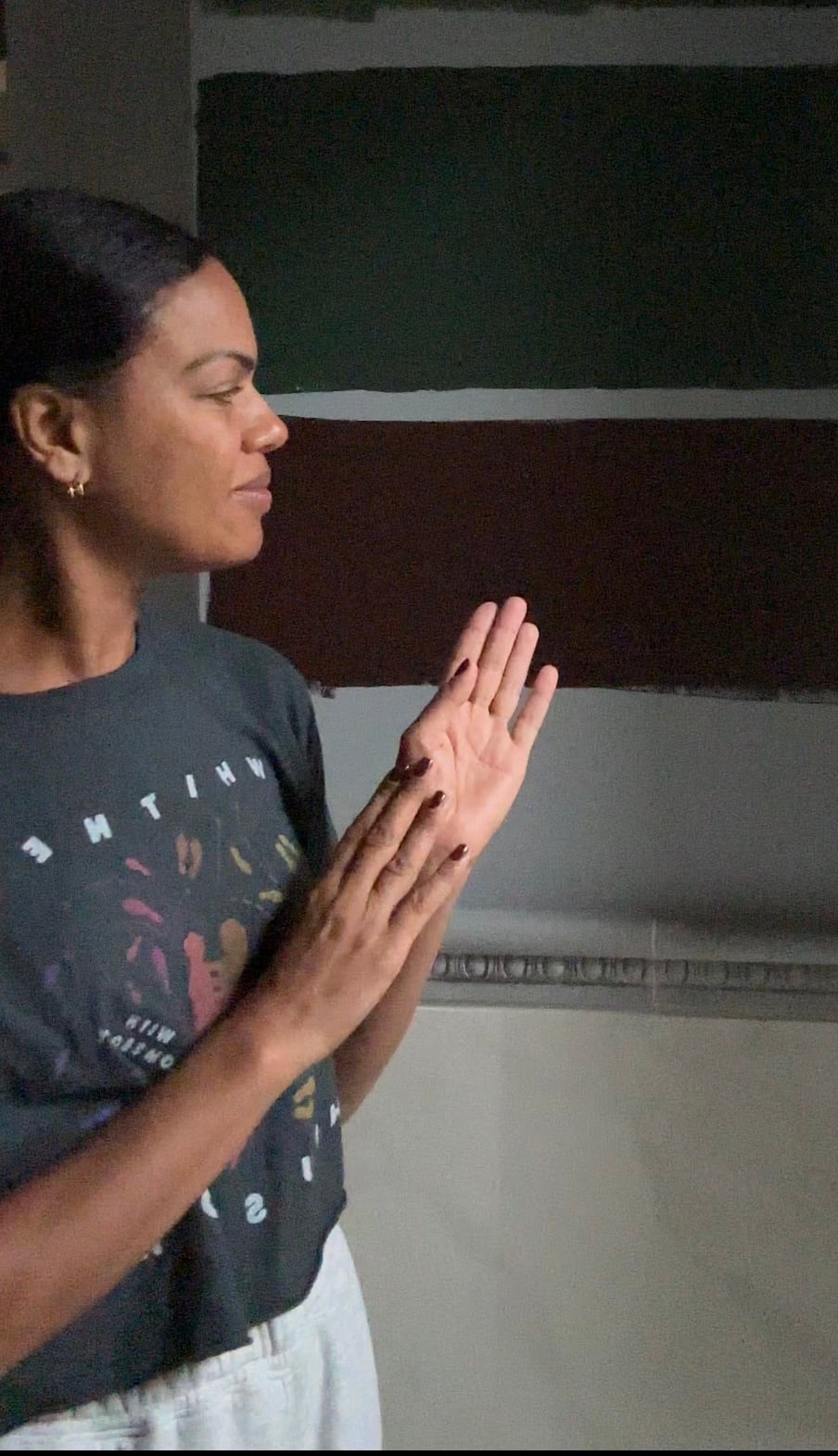 I swatched both colors on the wall and instantly knew what I was going to choose. The Behr Dynasty Pinecone Path (HDC-CL-14) made my heart skip a beat! This was a perfect, warm chocolatey color with gorgeous bordeaux undertones. And in a matte finish, I knew it would feel like a velvet dream.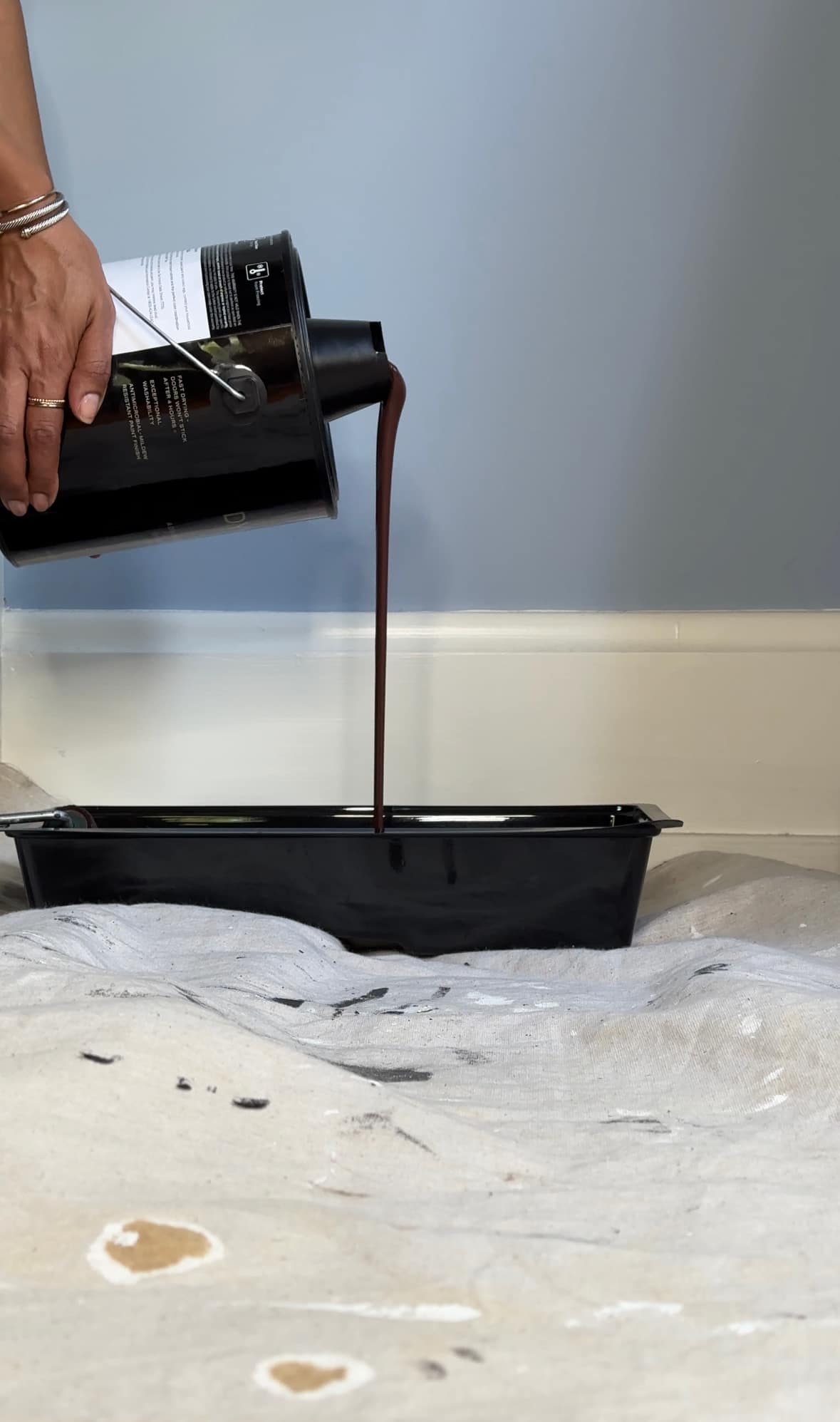 Here is what it looked like with the process underway. This paint is fantastic. It covers beautifully in one coat.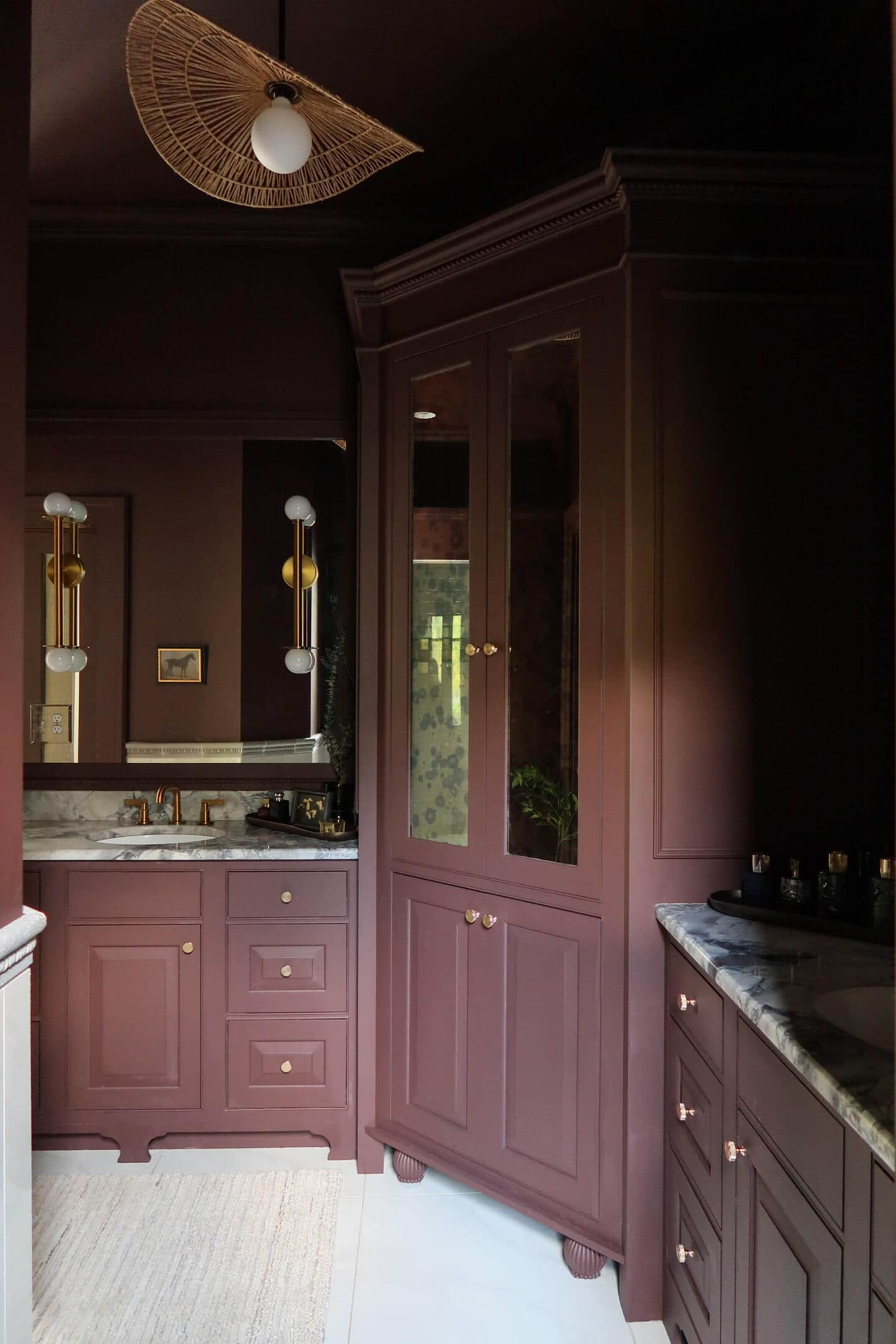 Here is the final look. I am obsessed and I don't want to leave!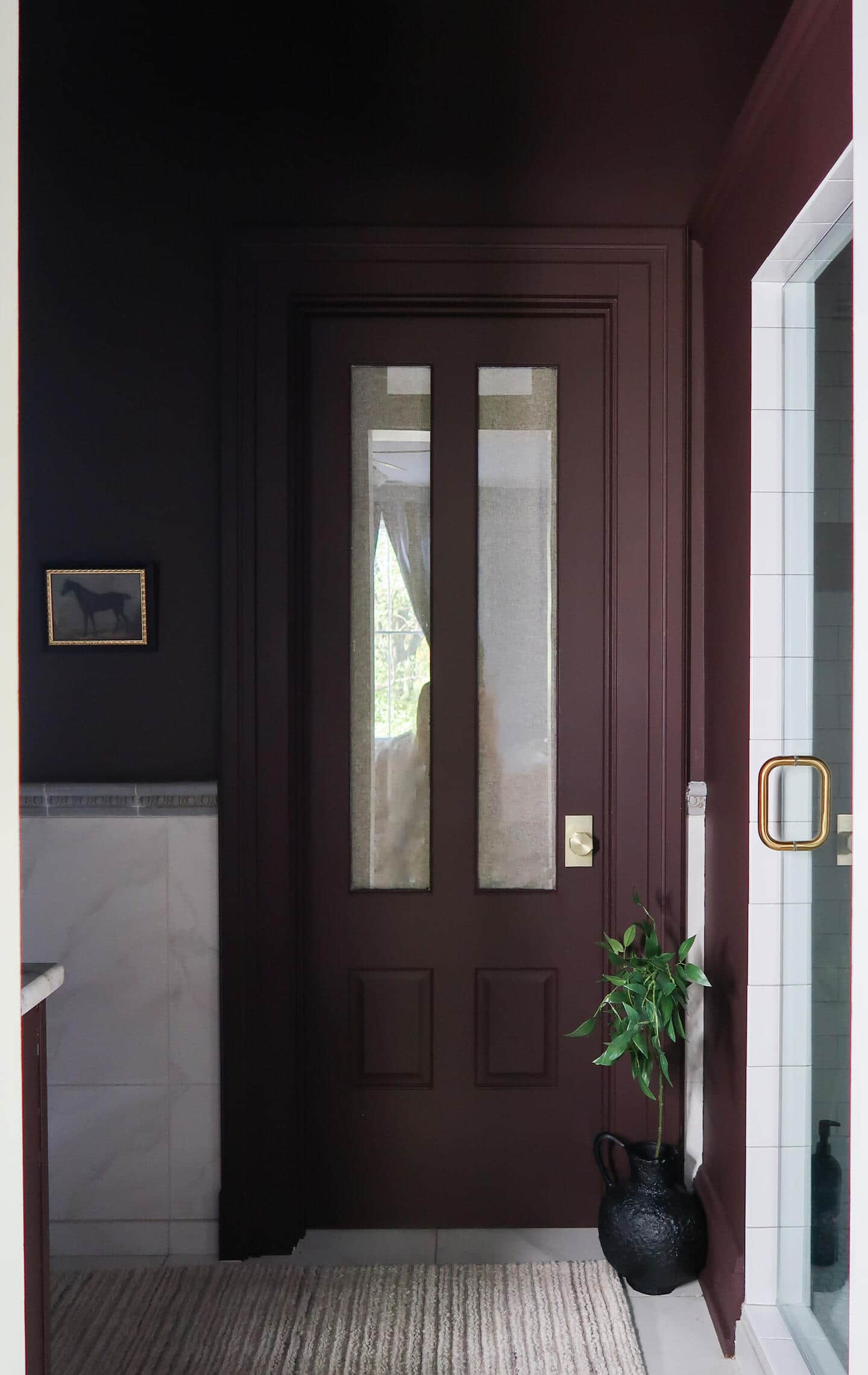 The lesson here for me is sometimes instead of fighting against a dark room, you can lean into it and go moody! We absolutely love our stunning moody bathroom!
This post was created in partnership with The Home Depot. The author may have received compensation for this article and associated images or video, potentially in the form of products and/or services. All expressed opinions and experiences are the author's own words.