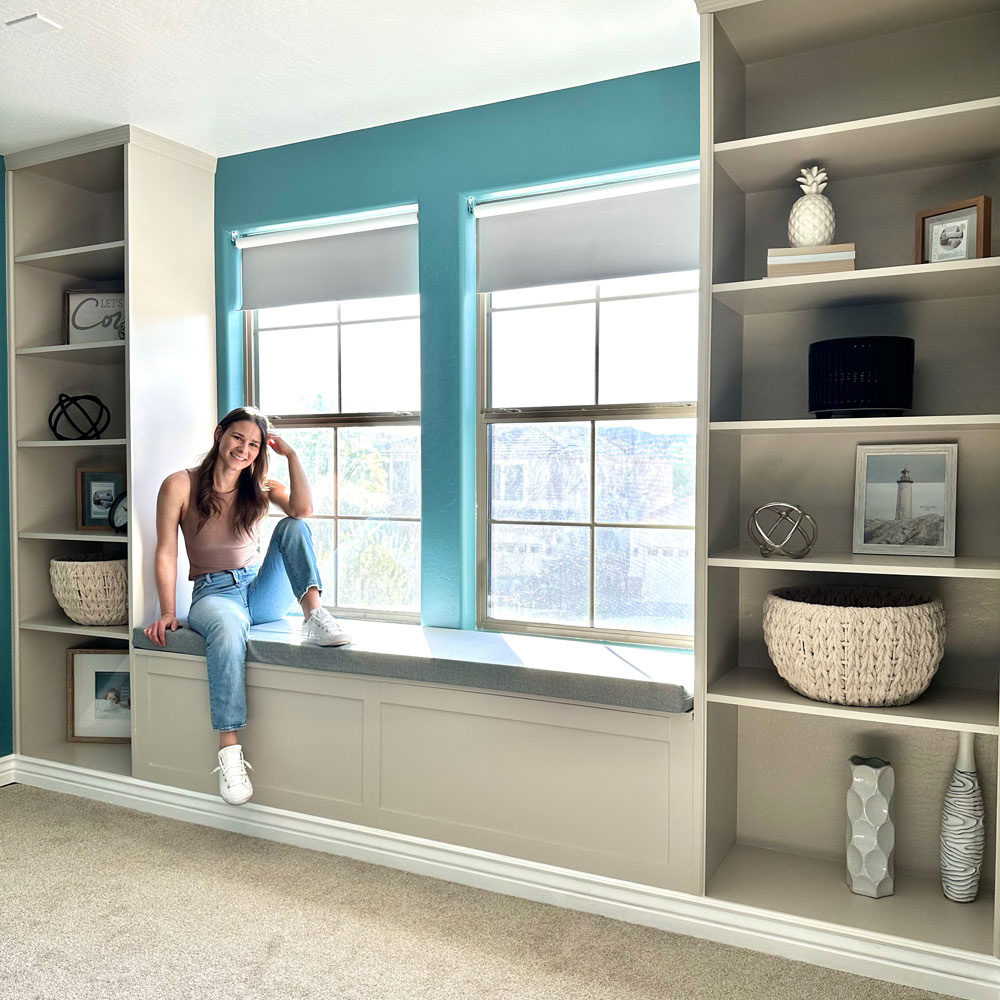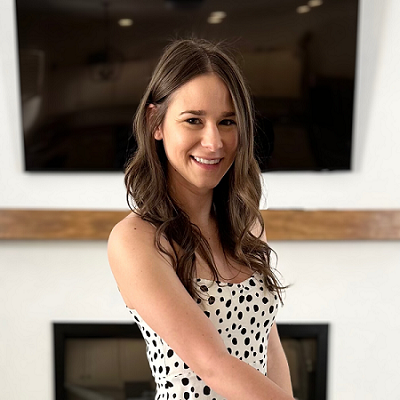 A Note From The Home Depot
Refresh your space with a new accent wall! Follow along with Kristy, @DesigningParkside as she goes through her process of transforming her upstairs room by adding a new accent wall. By adding some molding and new paint she was able to add her personal creative flair in the space without passing her budget.
1
Painting a Feature Wall a Bold Color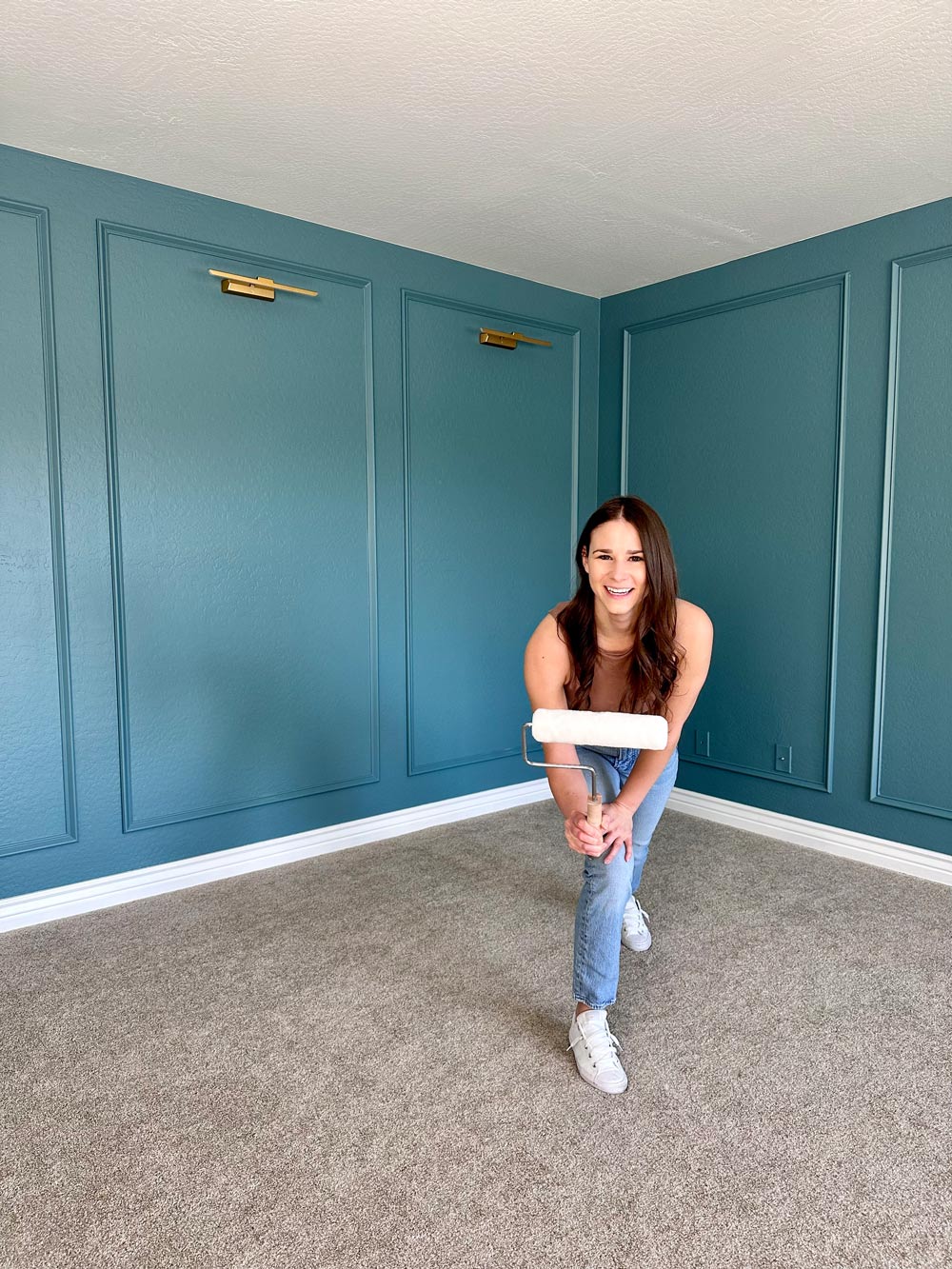 Let's talk about bold walls and feature walls! Specifically, how to create interest in a room using paint, and how to choose a paint brand and color. Come along with me as we get back to the basics of a simple yet impactful DIY. 
Paint is such a great way to make a budget-friendly, dramatic, and powerful change to any space! And the best part? ANYONE, no matter what their DIY ability level, can do it.  
I decided that I was tired of the way my upstairs living room looked. It was plain white, and had nothing interesting about it.  The walls were boring and there was no focal point or unique architectural feature in the room that I could get excited about. So I decided that I would make some simple changes to take it from boring to special in just a few steps! Sometimes the easiest way really is the best way, as you will see.
My goal with this project was to keep the budget super low, and aim for maximum change with minimum cost. 
I decided to add some box moulding to the walls and then repaint them. My thought was that if I could trim out the walls and repaint everything, I could really make the room pop with a fresh new look without spending a ton of money!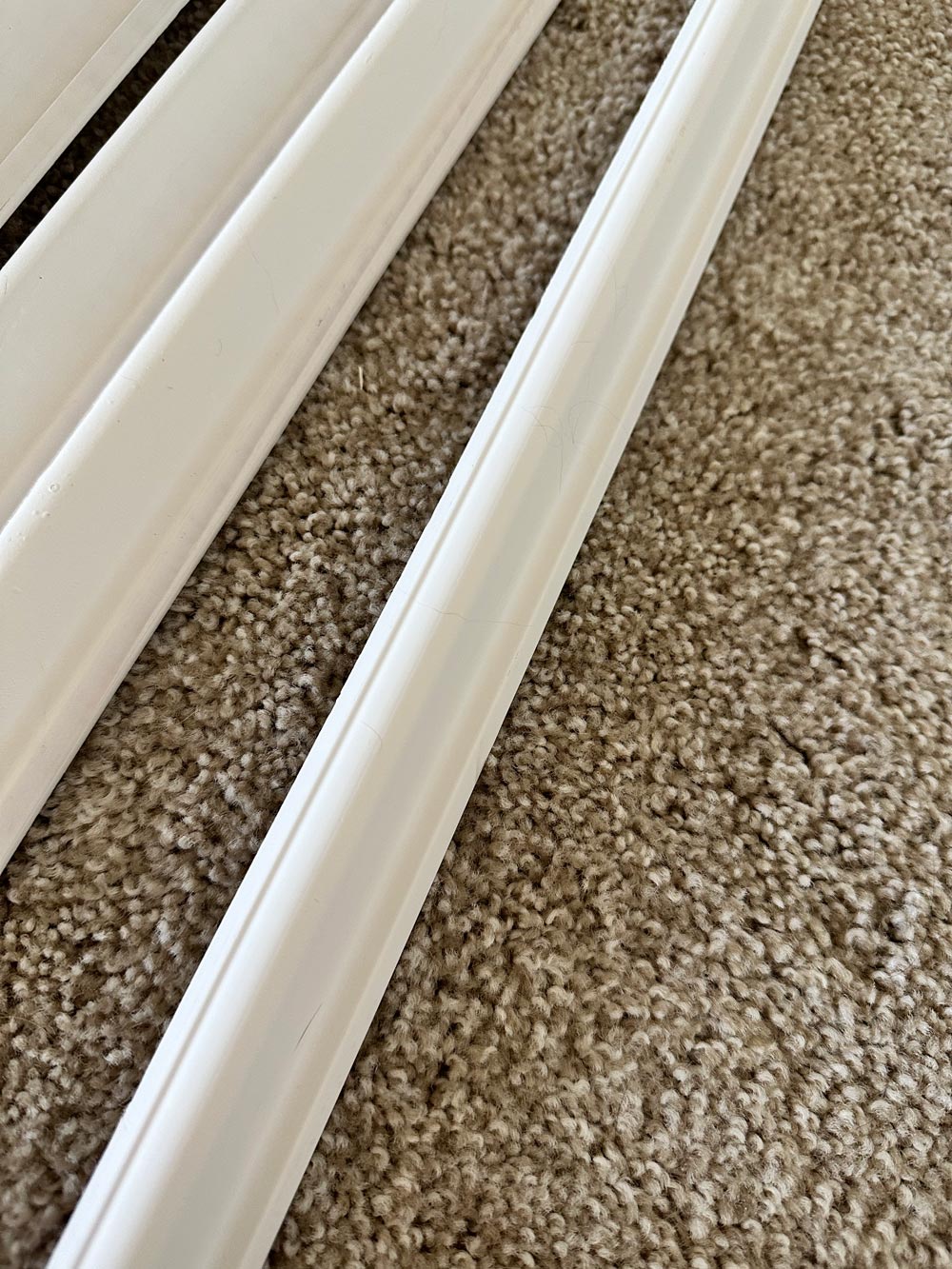 I started by putting the trim on the walls in the box pattern I wanted. I used a miter saw  to cut my moulding corners at a 45 degree angle. If you don't have a miter saw you can always rent one from The Home Depot, or just use miter shears!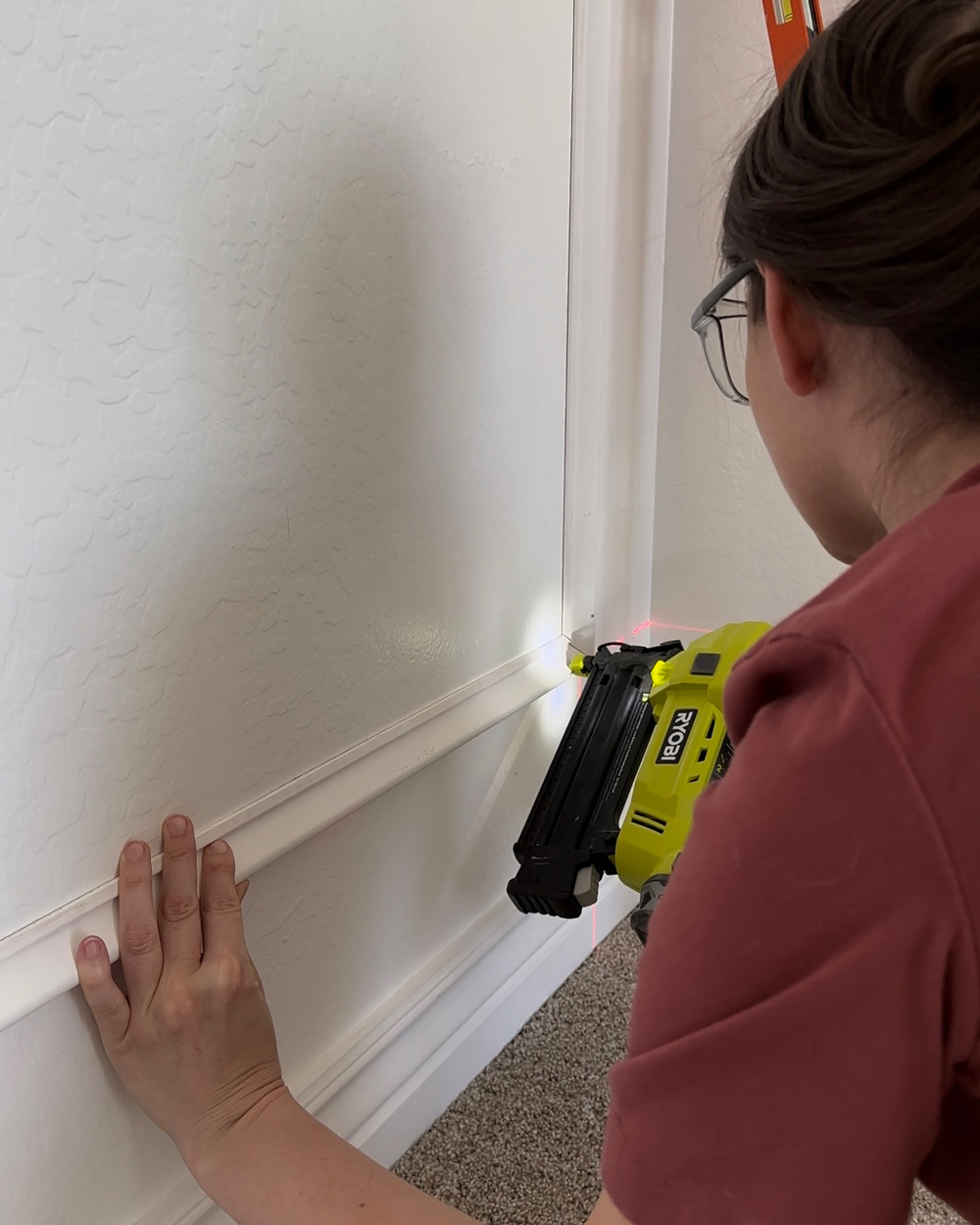 I attached the trim using a brad nailer and 1.5 inch nails. Once all my box moulding was attached I filled all of my nail holes with wood filler and caulked  all of the edges of the trim to ensure a clean look!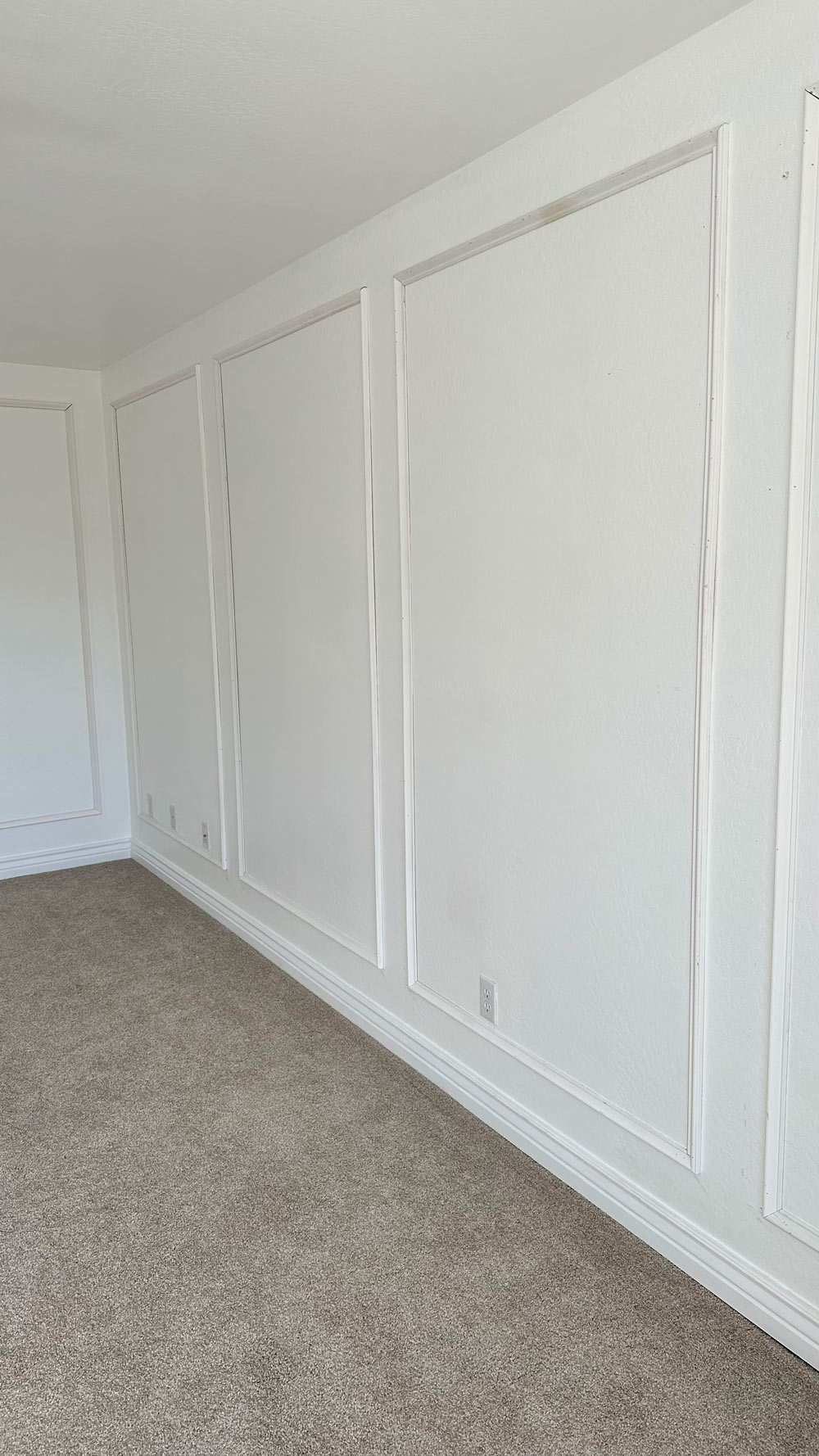 Then I had to choose my paint. I really wanted to stay under budget but I didn't want to sacrifice quality or paint color either! After some research I landed on Glidden Diamond Interior paint sold at Home Depot as the perfect brand. Let me tell you why! 
Glidden Diamond Paint + Primer allowed me to have high-quality, high coverage paint with beautiful, modern colors at a price I could afford. 
One of the reasons I LOVE this paint is that it actually has "ultra-scrubbable" right on the can! If you are planning to paint interior walls in a high traffic area like a hallway, entryway, playroom, or kids' bedroom, this is the perfect paint.  You can easily scrub off fingerprints, pencil marks, food, and all the dirt that just comes from regular life in your home! This means it's a durable paint too, because if it can stand up to scrubbing it can stand up to a few bumps and knocks as well.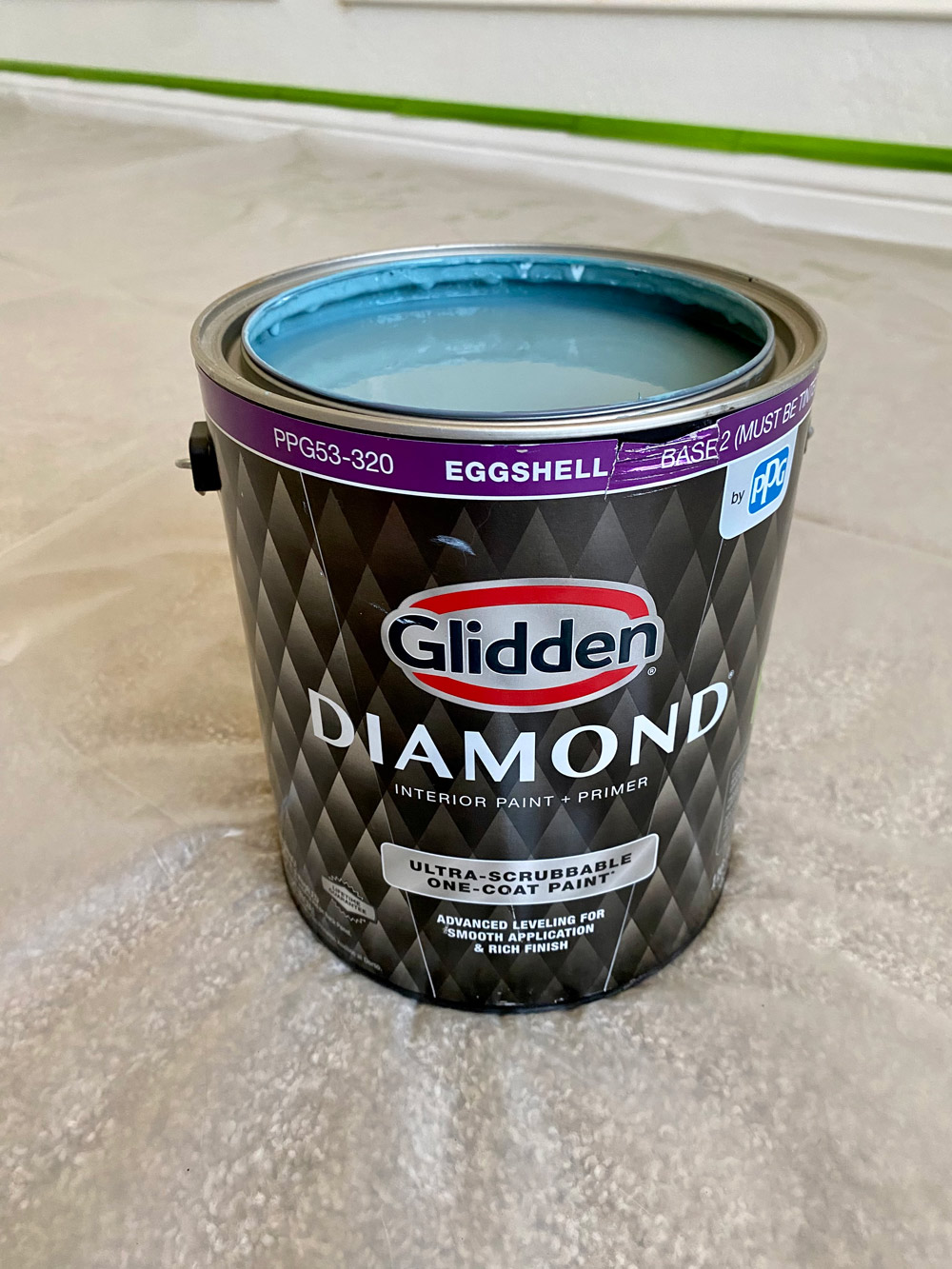 These features make Glidden the perfect paint for any DIYer regardless of experience level. 
Glidden offers an extensive variety of colors available in all of their paint lines, including their One-Coat colors. If you choose a color from Glidden's extensive One-Coat line,  you can count on only doing one coat of paint in total when the conditions are right, which is the perfect way to give you confidence and a perfect end result too, even if you are a beginner! 
Now that I've talked up the quality, let me assure you that the price was a real factor in choosing this paint too.  In fact, Glidden Diamond Interior is the only paint + primer one-coat paint that starts at less than $30/gallon!  So you really can't go wrong.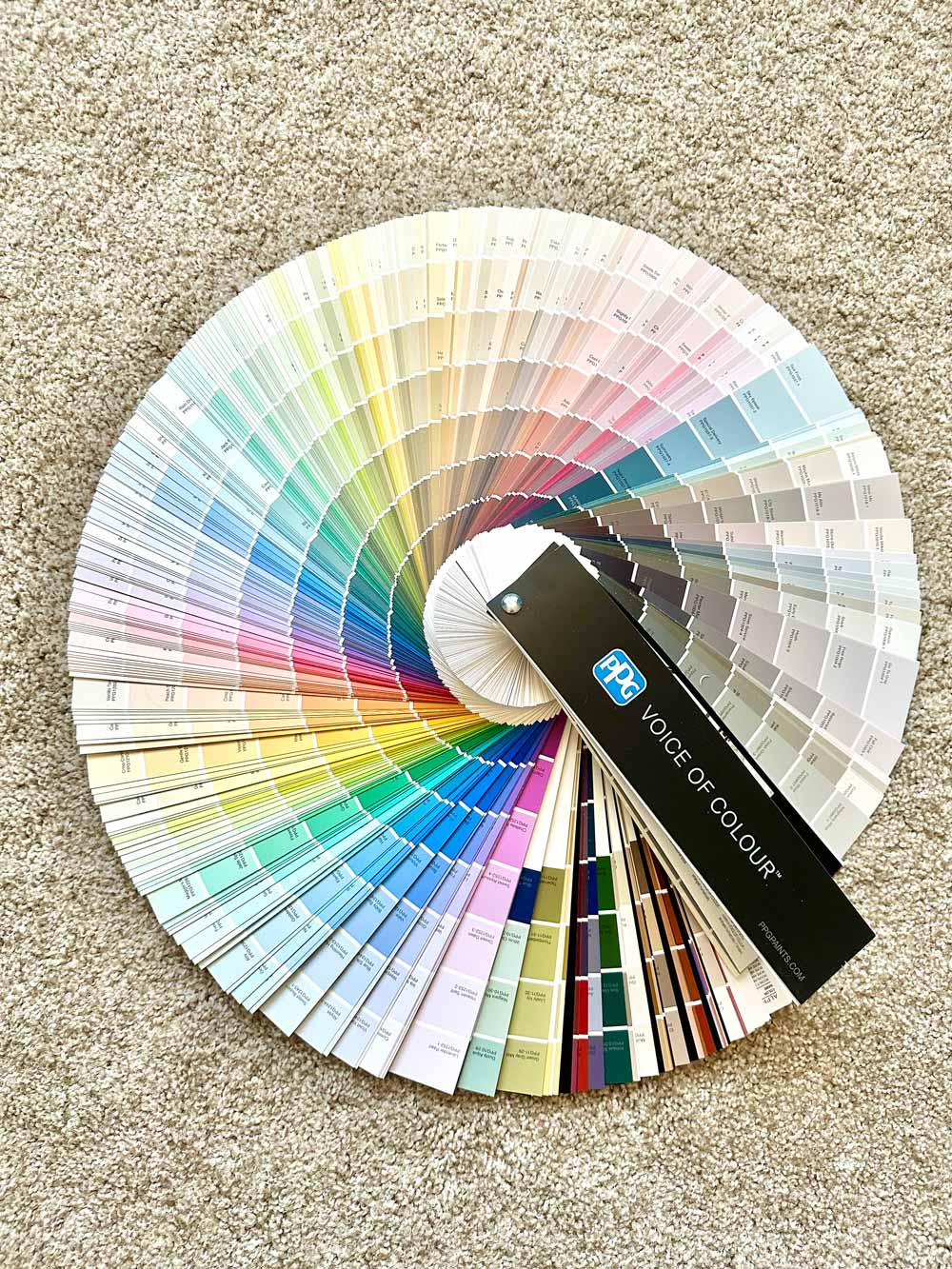 Bold colors and feature walls can add so much interest to a space! There is this myth that continues to persist in the design world that I would like to put a stop to if I could: dark paint colors do NOT make a small space look smaller.  In fact, just the opposite! A dark, bold color can actually add depth to a room and make the walls look like they stretch farther back than they actually do. So there is no need to be afraid of making a statement with a dark, bold color no matter how big or small your space. 
10
How to Choose Which Walls to Paint
When deciding which walls to paint, I thought about the rules of feature walls and how to make them most effective. The first rule of painting a feature wall is picking the right wall! Typically, the wall that catches the eye immediately upon entering the room is the ideal choice. Consider walls with architectural details, focal points, or those that naturally draw attention. By highlighting the right wall, you ensure that the bold color becomes a focal point and adds depth and visual interest to the space. 
Moulding is a perfect example of a beautiful feature that draws attention. You could add moulding to just one wall, or add it to all of your walls like I did! Go with how your own room feels.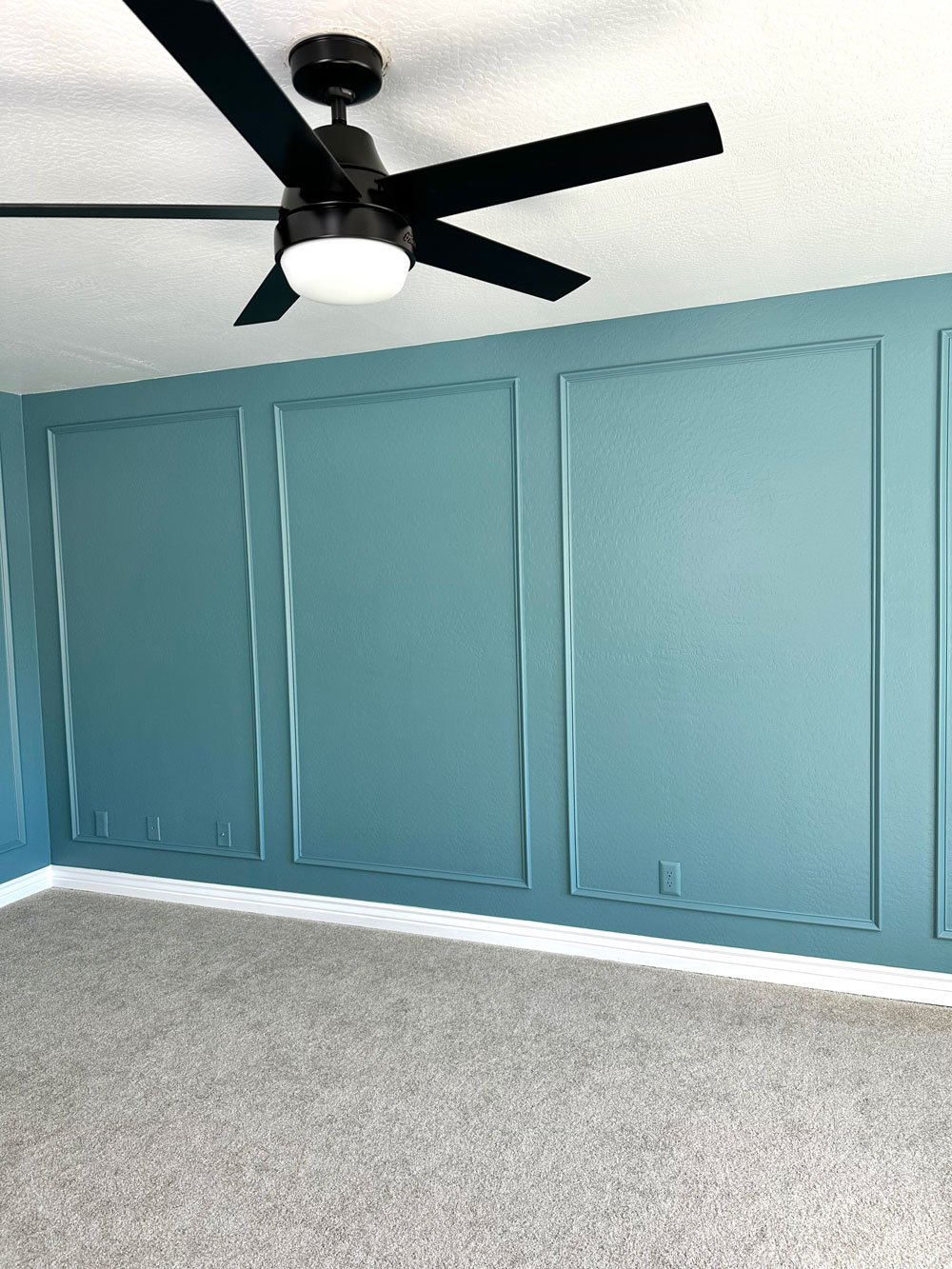 Next, it's important to choose the right neutral to complement your bold color choice. I knew I wanted to keep it light, because I wanted to make the portion of the window seat wall with the built-in shelving that I decided to paint neutral look really fresh and bright and new, and I wanted the color I chose to contrast with the dark walls and really make this splash of color pop.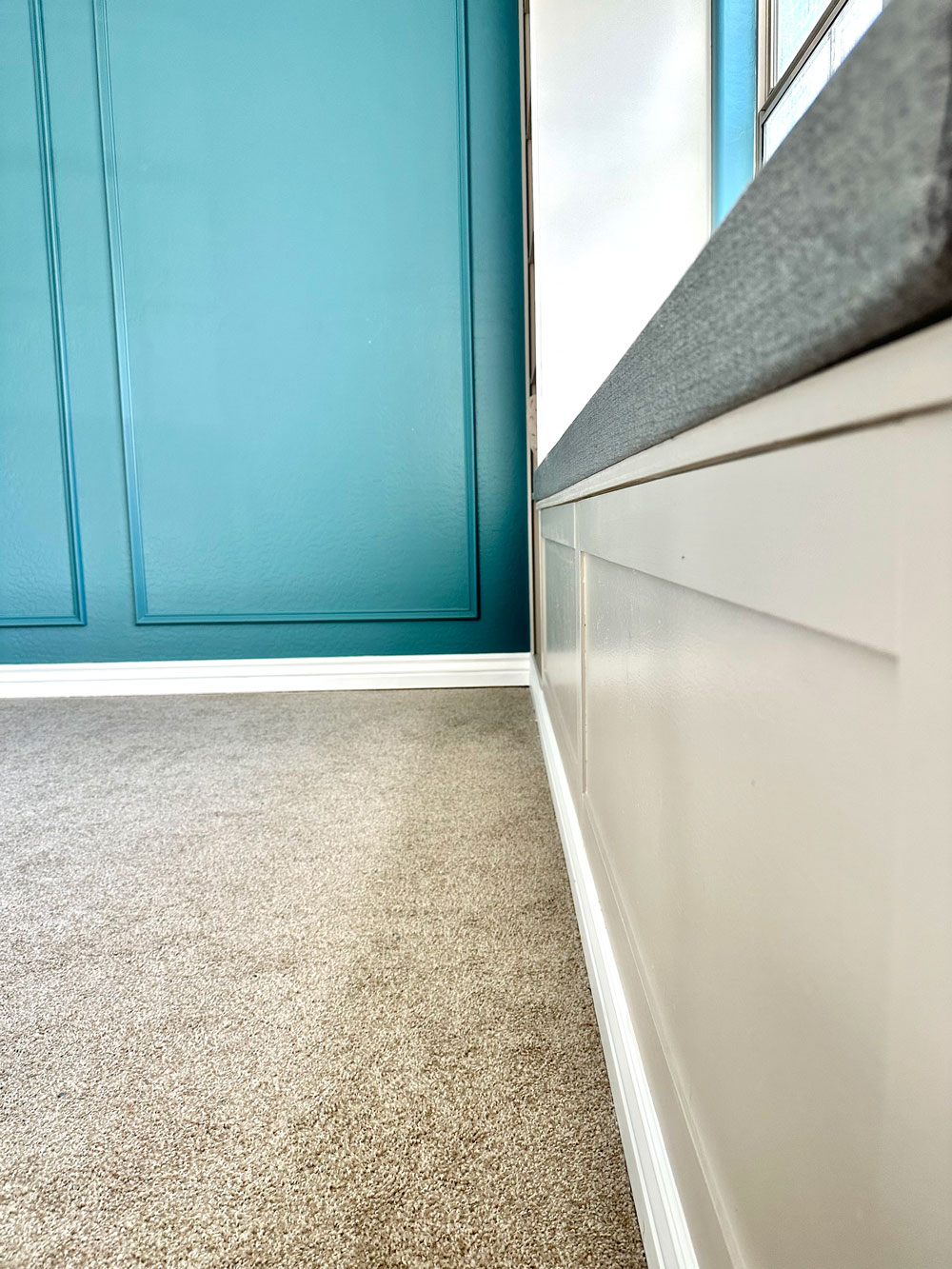 I narrowed down my choices for both colors to the options available in the Glidden Diamond Interior Paint + Primer One-Coat line, and fortunately, they had a range of colors to choose in this line that fit my purposes exactly. I chose Baritone for my walls and Whiskers for the window seat and built-ins. It is the perfect neutral color that would complement almost any darker color, and I think it looks beautiful and really makes the Baritone pop. 
I used a brush to cut in around the baseboard and paint the box moulding.  Then I used a roller  to do the big areas. The paint went on so smoothly and had such great coverage, I felt like I was done in a snap! I am absolutely thrilled with how the Baritone and Whiskers complement each other too. These are beautiful paint colors that have transformed my space with very little effort or DIY ability required.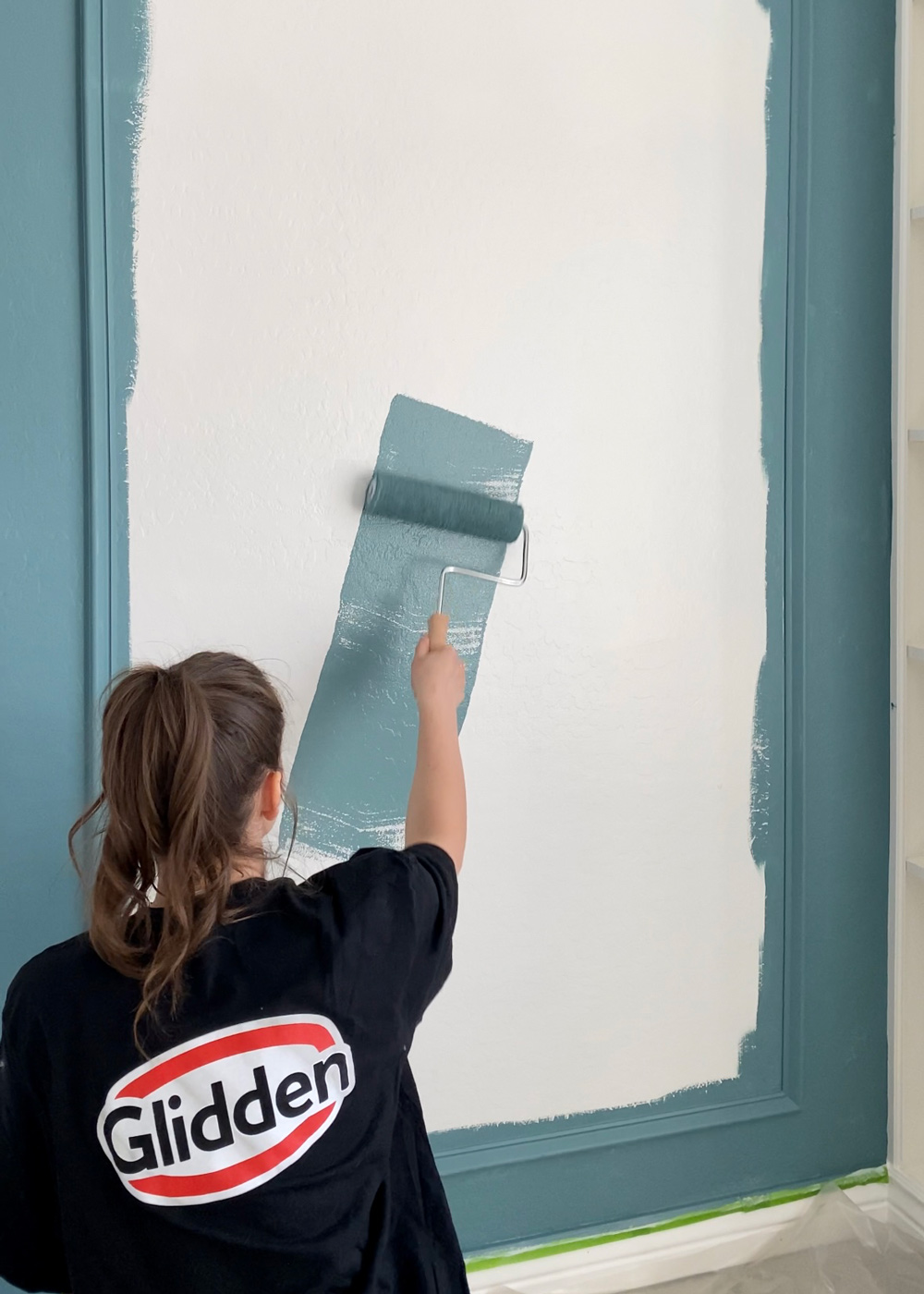 If you're new to painting and feeling nervous, don't be afraid to ask the experts! Head over to Home Depot to pick up your Glidden Diamond paint and pick the paint experts brains while you are there. They will be able to advise you about techniques, the amount of paint and the finish (Flat, Eggshell, Satin, Semi-gloss) you need, plus any products and supplies that are necessary for your particular project. The best part is that after you're done talking to them, Home Depot is a one-stop shop for everything they suggest! 
This post was created in partnership with The Home Depot. The author may have received compensation for this article and associated images or video, potentially in the form of products and/or services. All expressed opinions and experiences are the author's own words.