Ideas & Inspiration
Fuss-Free Holiday Decorating
The holidays are a magical time of the year. They can also be the most stressful. With hosting duties on the rise, special-occasion meals to prepare for and gifts to pick-up, it's easy to get overwhelmed. Don't let the season get the best of you. This guide will share tips and tricks that you can use to stay organized and master holiday decorations, making for a fuss-free holiday season.
The first thing you'll need to do when the holidays strike is understand what tasks are at hand. Weeks before decorating day, take stock of your inventory. Pull out your boxes of holiday supplies. There's always a chance that something that was a hit last year won't be useful in the current year. Christmas lights not twinkling anymore? Broken ornaments? A tree skirt looking a bit beat up? Throw away anything that isn't in tip-top shape.
TIP: Note everything on a sheet that you can easily reference when prepping shopping lists so you'll be able to get ahead of any holiday mad-dashes.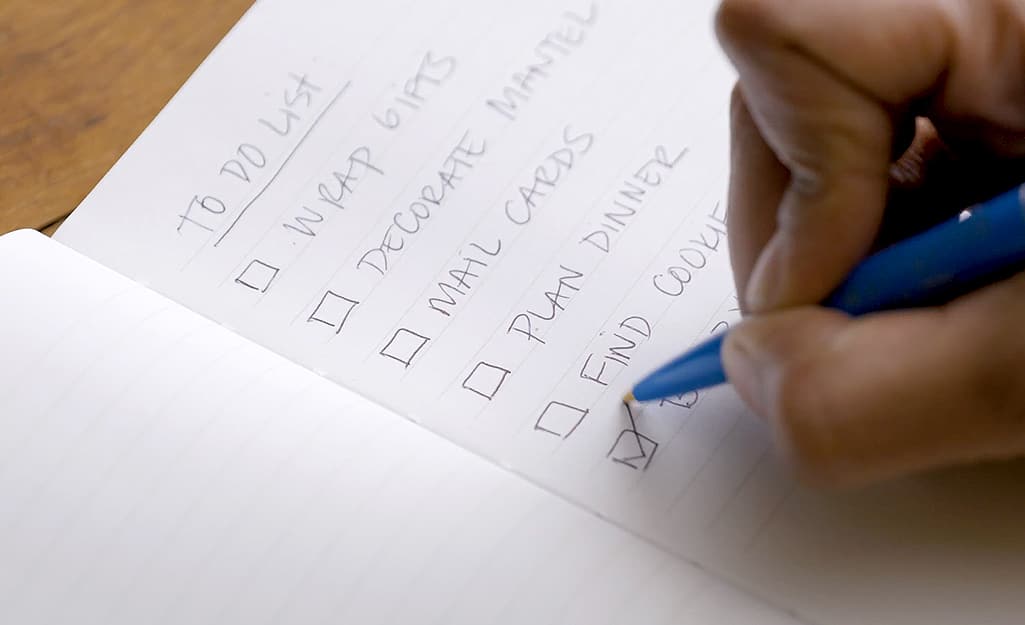 Write out a detailed list of to-dos, with deadlines for everything. Getting the perfect tree and mailing your sister's Christmas gift do not have to be done at the same time, so you should have a list that helps you organize and prioritize. Here's a good starting spot:
Organize decorations and buy anything new you might need.
Make a holiday budget.
Plan your meals (anything that is meant to be a main event or will involve serving folks outside of the immediate family).
Make a gifting and holiday card list.
Stock up on wrapping supplies.
Make your holiday cards.
Buy gifts.
Get a tree and any hearty greenery you'd like to adorn the home with.
Decorate your home – interiors, exteriors and the tree.
Send holiday cards.
Wrap gifts and mail them to the loved ones you won't be seeing.
Iron any special-occasion linens.
Make sure your home is in shape for guests. For example, do a deep clean and buy new linens.
Finish off any last minute wrapping.
Cook anything that can be made in advance.
Buy fresh flowers..
Stuff stockings.
Set the holiday table.
Make sure to block off more than enough time to take care of everything. It's easy to assume that you'll be able to take care of a handful of tasks every weekend up until 12/25, but in reality, things will always come up this time of year. Don't let surprises derail your schedule. By blocking off several hours for specific projects, you'll break the mountain of tasks you have looming into doable chunks.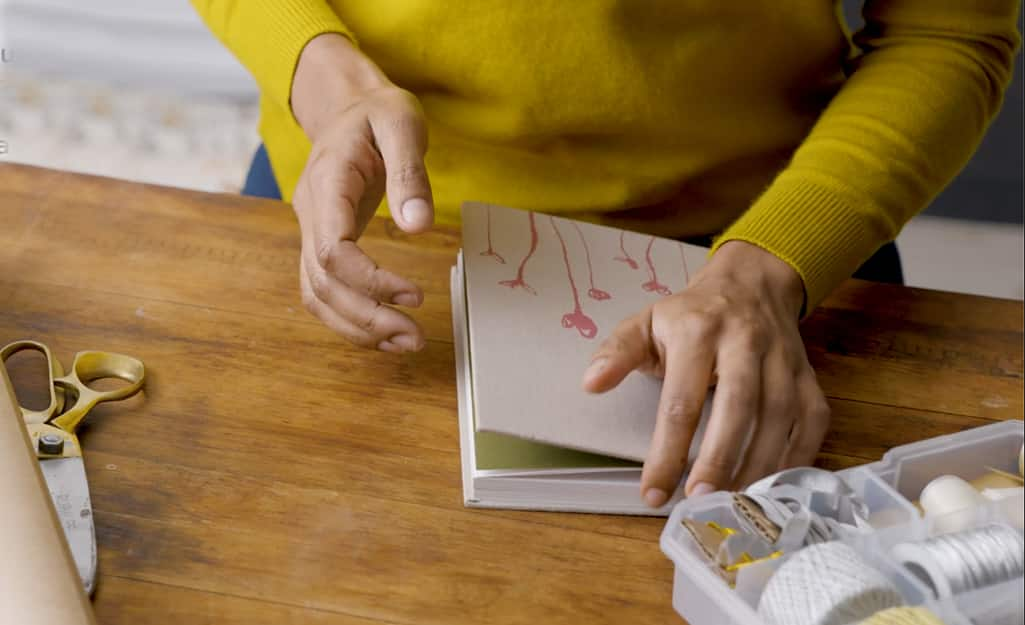 It's easy to find yourself endlessly running back and forth from storage to the kitchen table. Avoid all of this by creating a dedicated holiday workstation. If you have the space and aren't worried about prying eyes, the ideal location is in the living room, right by where you'll be doing most of your decorating, setting up the tree and eventually depositing presents.
You can use your dining table or place a folding table in the room which can be removed once all of the prep is accomplished. Stock your workstation with scissors, tape, wrapping paper, storage bins, a notebook and Christmas cards. Have a dedicated bin for lights, one for ornaments, one for wall-hangings, one for greenery and one for correspondence. This will streamline your work and will allow you to chip away at tasks.
TIP: When it comes time for the holiday party, a folding table can be dressed up with a tablecloth and used for snacks or as a bar.
Creating a merry atmosphere doesn't have to be a chore. Here are some tricks to use to keep things from feeling too overwhelming during the busy holiday season:
If you'd like to take on a DIY project, try your hand at making berry luminaries. It's extremely easy and just requires you place some cedar clippings in a Mason jar and fill it up halfway with water. Then float some cranberries and a tea light on top of the water for instant holiday ambience.
Affordable and easy natural holiday decorations are oranges and lemons. Citrus fruits are plentiful this time year and look lovely as a centerpiece alongside fir garlands or candles.
To help with seasonal wall decor, get yourself a set of storage hooks. Opting for adhesive hooks, you'll be using tools that offer the fastest, easiest way to create more spots from which to hang things. You can use them to hang holiday lights, ornaments and coats that show up for the season or with guests.
Craving a bit of shine? To take your garlands to the next level by twining twinkle lights around them. Battery operated garlands and wreaths are also a great long-lasting option.
TIP: To make things really sparkle, think about spraying metallic paint paint on dried plants and nuts.
Here are some tricks to help you master wrapping this year:
Use fabric. This technique is called furoshiki, the Japanese art of fabric wrapping, and is an elegant way to avoid waste and create a memorable package. It's also a great technique if you've unexpectedly run out of wrapping paper. Simply spread out a dish towel or a pretty piece of linen. Sit the gift on top. Fold opposite sides up to meet. Tie the ones that wrap up second into a rustic knot. You'll be left with an artful and unexpected gift presentation.
Add unique finishing touches to packages. Use quirky ribbons, thick twine and sprigs of greenery to spruce up a wrapped item. This is an especially great option if you're using newspaper or heavy craft paper to wrap.
To make sure next year's decorating process is seamless, be sure to take advantage of these handy storage tips:
● Strings of lights can be a nightmare. Avoid making a mess of them by simply using a piece of carboard. Along the carboard's sides, make evenly-spaced notches. Wrap the lights around the cardboard, spacing them out and fixing them securely into the notches.
● You may be tempted to use any box or bin around to store your ornaments, but it's worth investing in the right tools. Get clear storage bins, ideally with compartments for placing ornaments. After wrapping the ornaments in tissue, store them within the clear bins. A set with different colored lids is extra helpful for organization. Don't forget to label stored boxes and bins with painters tape and a marker.
TIP: Don't have bins with space dividers? Empty egg cartons are perfect for storing breakable ornaments. Ornaments will fit inside nice and snug.