Project Guide
How to Make a Stylish Christmas Tree Dress Centerpiece
Time Required:

Under 2 hours

Difficulty:

Beginner
---
Make a Christmas Tree Dress Centerpiece in no time at all. It's a stylish addition to your Christmas decor and a centerpiece that's sure to be a conversation starter. Start by searching for a vintage-looking wire dress form at a local thrift store or craft store. Decorate with evergreens from your trees or shrubs. Read on for the steps to complete this fragrant, fashionable DIY project in no time.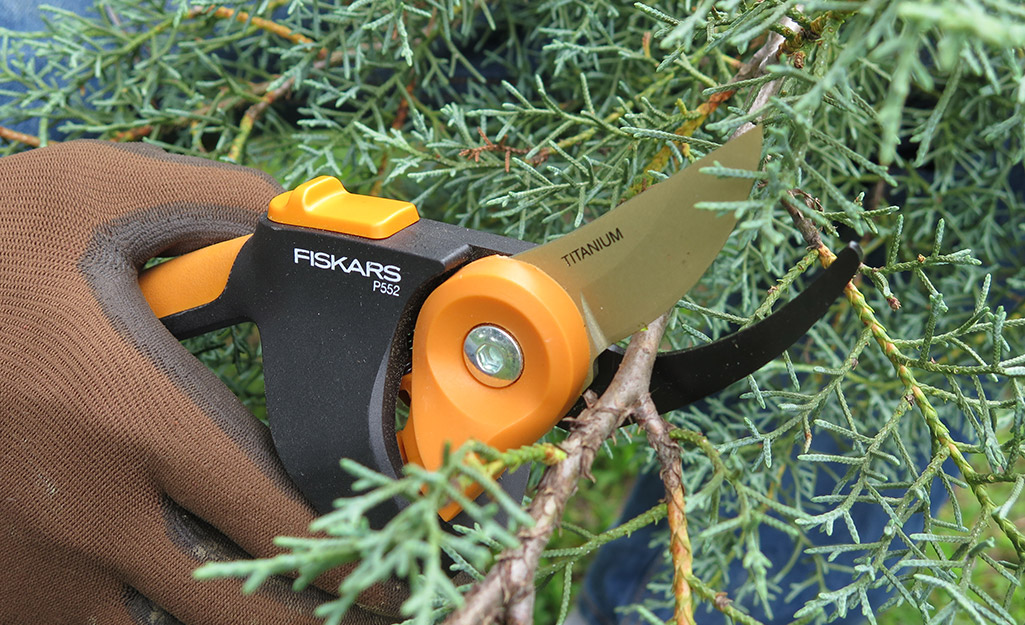 Determine the style of the skirt you will fashion with the evergreen branches. Use full, flowing branches such as arborvitae. Decide if you want your dress to be short or long. Trim the branches to fit with garden pruners.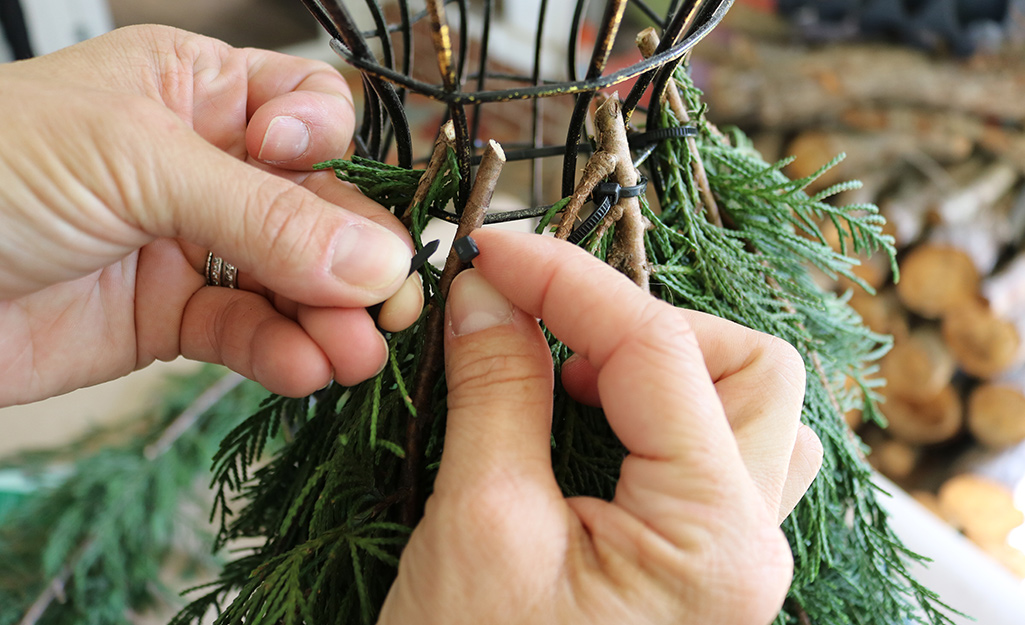 Start at the waist of the dress form. Attach the branches using cable ties to form a skirt. Circle around the dress form, tying as you go. Be sure to pull the ties tight. When finished, give your branches a final trim along the bottom. This will give your Christmas tree dress centerpiece a crisp, polished look.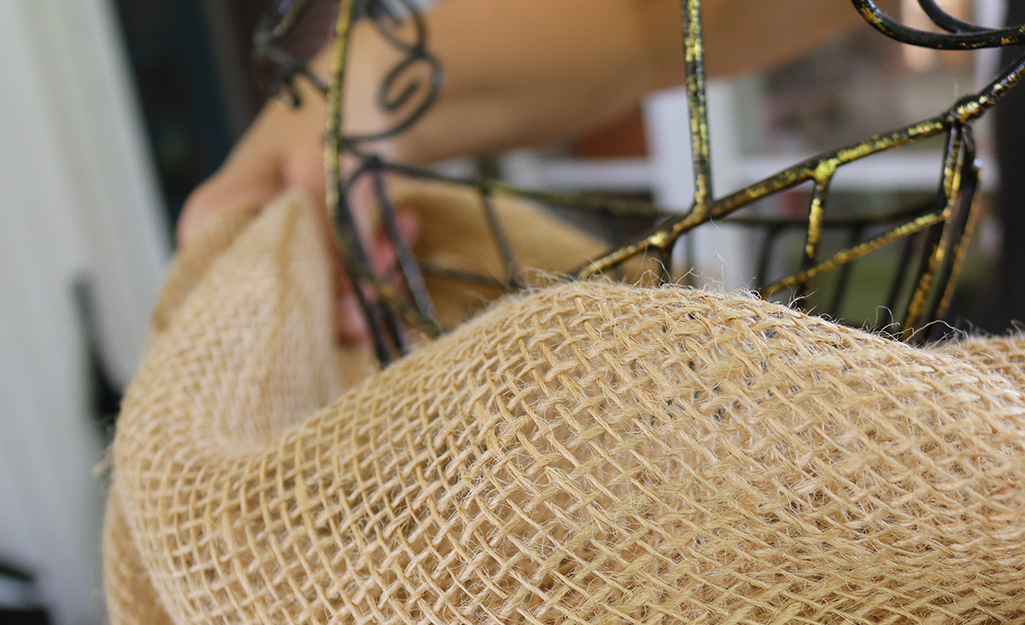 For the bodice of the dress form, cut a rectangular piece of burlap from the roll. Fit it around the dress form and secure it with floral wire. Secure extra greenery to the form to create straps for the dress if you wish.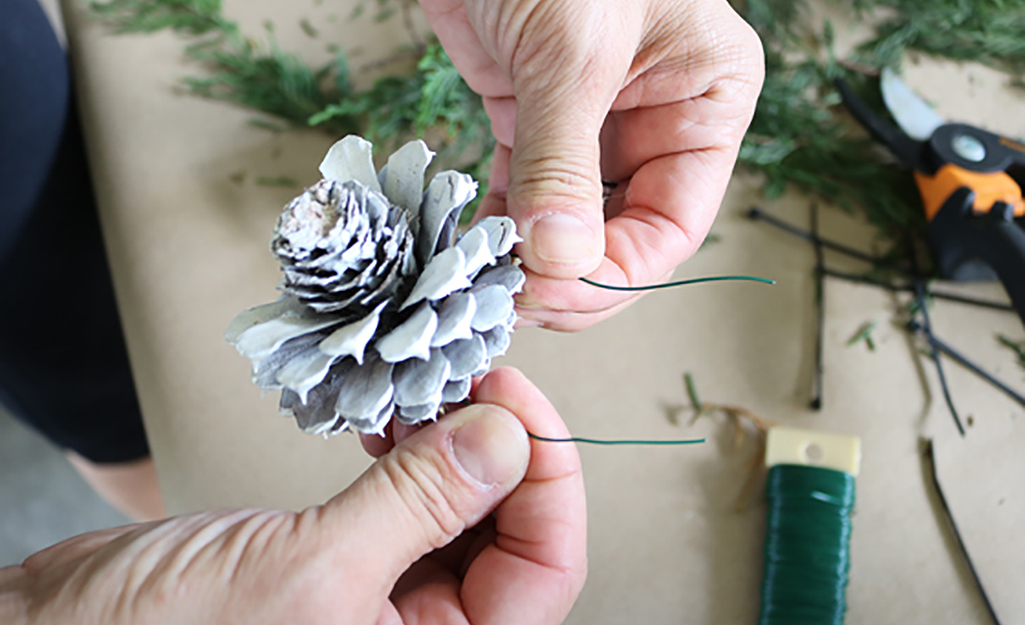 For the finishing touches of your Christmas tree dress centerpiece, add Christmas decorations and other embellishments. Cut a piece of Christmas ribbon and tie it around the waist. Make a flower out of a pinecone for the neckline of the dress.
Now that you've made a stylish Christmas Tree Dress Centerpiece, you can create even more festive DIY decor. Use the same steps to make a life-sized version. Source the evergreen pieces from the wild or ask for Christmas tree cuttings at your local Home Depot Garden Center. For other craft supplies and tools, The Home Depot delivers online orders when and where you need them.