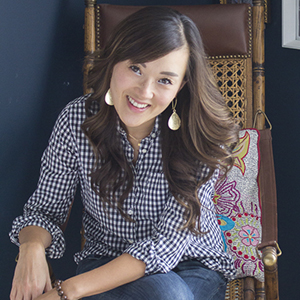 A Note From The Home Depot
It's Back-to-School Season! With school in session, Yuni Min and her daughter created a fun DIY crate on wheels using materials from The Home Depot. Now she has a place for all her craft supplies, and can easily move them around.
1
DIY School Crate on Wheels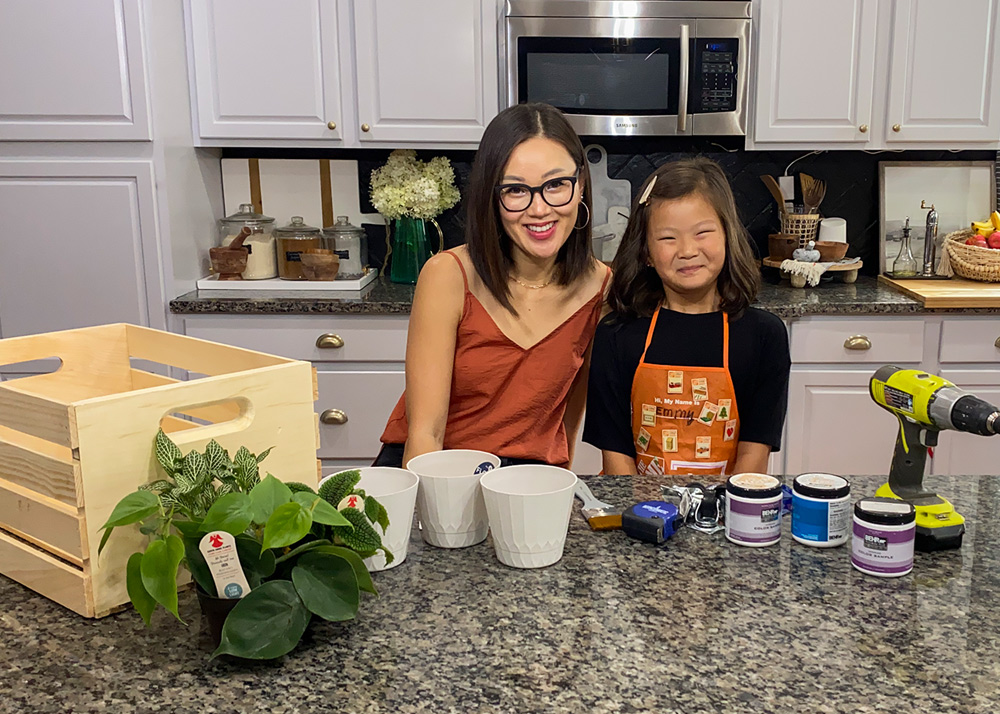 2
Gather Tools and Materials
 All of these items can be found at The Home Depot:  
Wooden Crate
Paint and Paintbrushes
Drill
Wood screws 
(4) Caster Wheels 
Measuring Tape
Sand Paper 
Tack Cloth
Optional:
Plastic Planters
Plants
Using 120-150 grit sandpaper, sand your wooden crate and work along the direction of the grains. This will help smooth rough areas and prevent splinters.  
5
Wipe the Wooden Crate with a Tack Cloth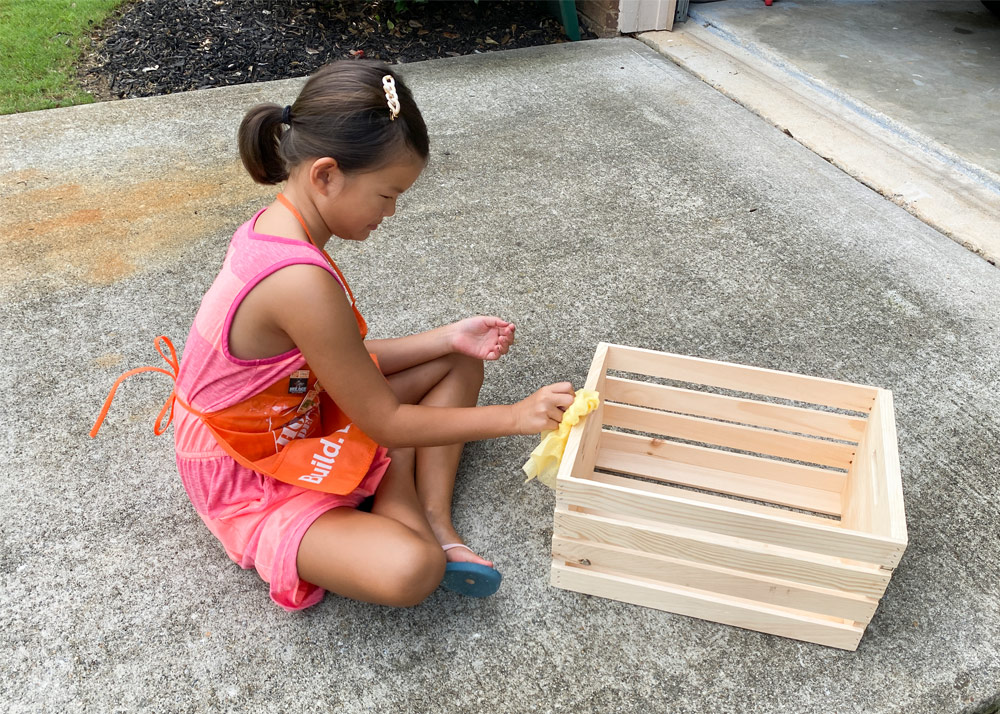 Remove any dust and debris from your crate using a tack cloth. This will ensure your paint goes on smoothly. 
Give your child the creative freedom to choose the paint colors for their crate. Set aside to dry.  
9
Install the Caster Wheels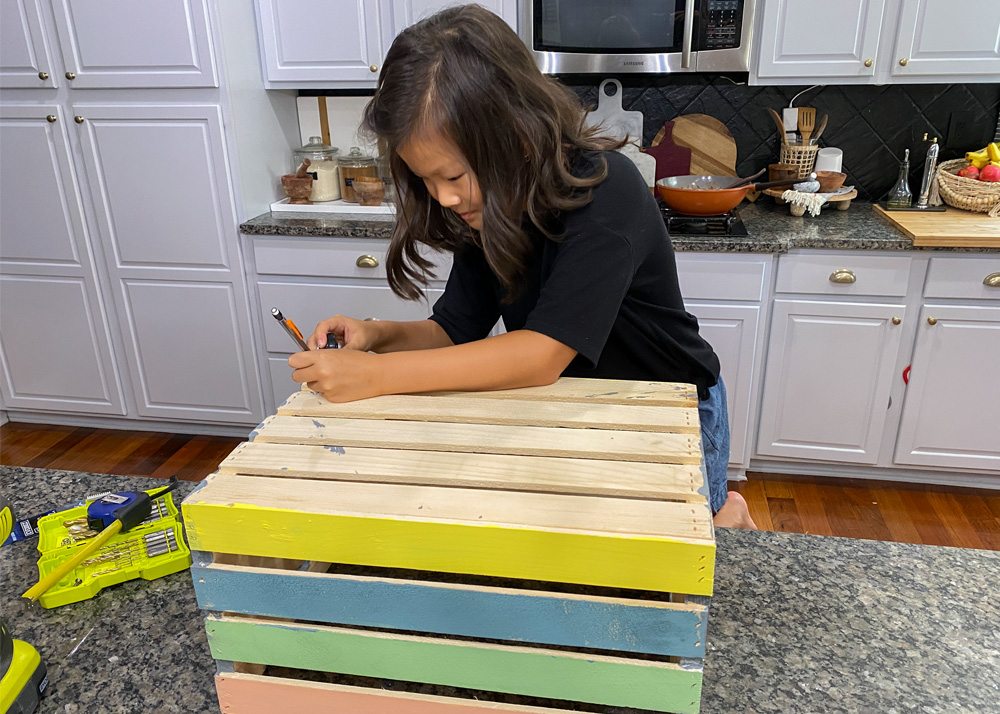 Place your caster wheel on each corner and mark the holes so you know where to pre-drill the holes. Use your drill to attach the wheels with 3/8 inch screws.
12
Attach the Plastic Planters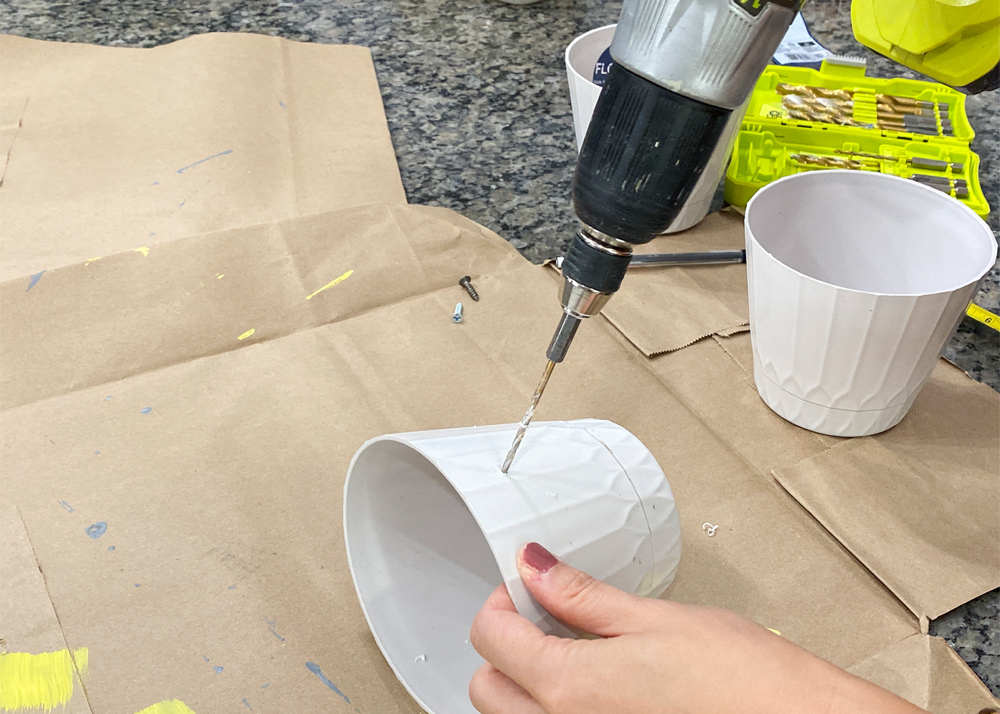 Measure about 1 inch from the top of the planter and use your drill bit to create a small hole in the plastic planter. Figure out exactly where you want the planters to be placed on the wooden crate.  
Place the planter against the crate and drill ½ inch screws into pre-drilled holes.  
16
Fill the Crate with School Essentials and your Favorite Plants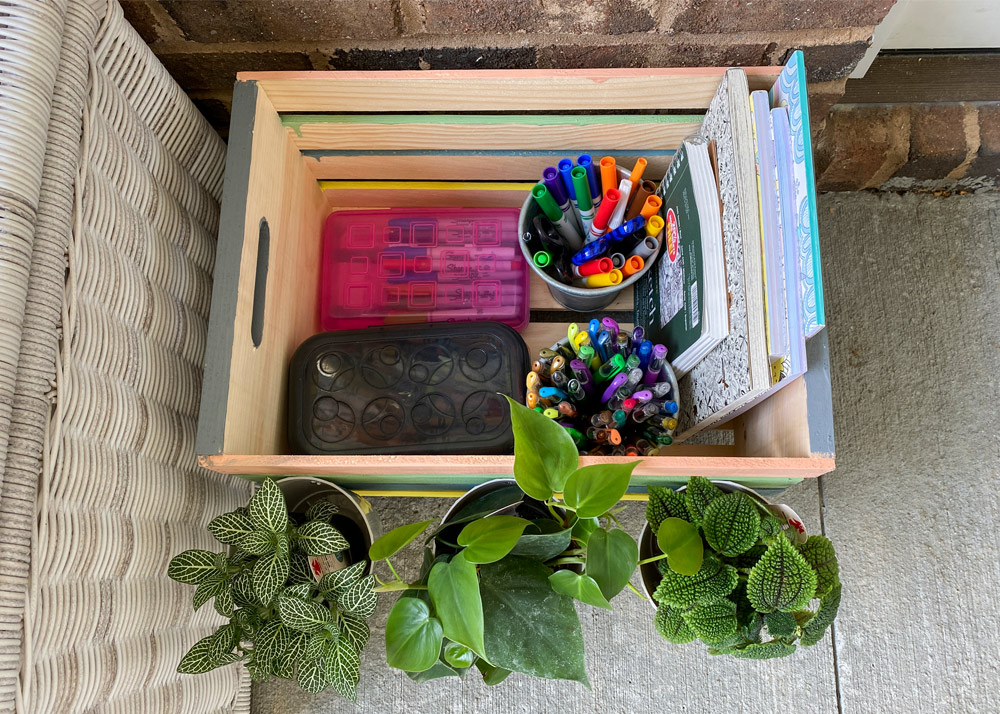 It's so convenient having everything in one crate and the wheels make it so easy to move around. This is the perfect craft to do with your little ones now that it's the start of another school year.  
This post was created in partnership with The Home Depot. The author may have received compensation for this article and associated images or video, potentially in the form of products and/or services. All expressed opinions and experiences are the author's own words.
Explore More on homedepot.com