A bookshelf doesn't have to be just a simple shelf for books or mementos. With a little creativity, the humble bookshelf or bookcase can become a multi-purpose storage space, a functional design element or even the focal point of a room.
This guide from The Home Depot will give inspitration for bookshelf designs and built-in bookcase ideas to help you create bookshelves that fit your space – and your personality.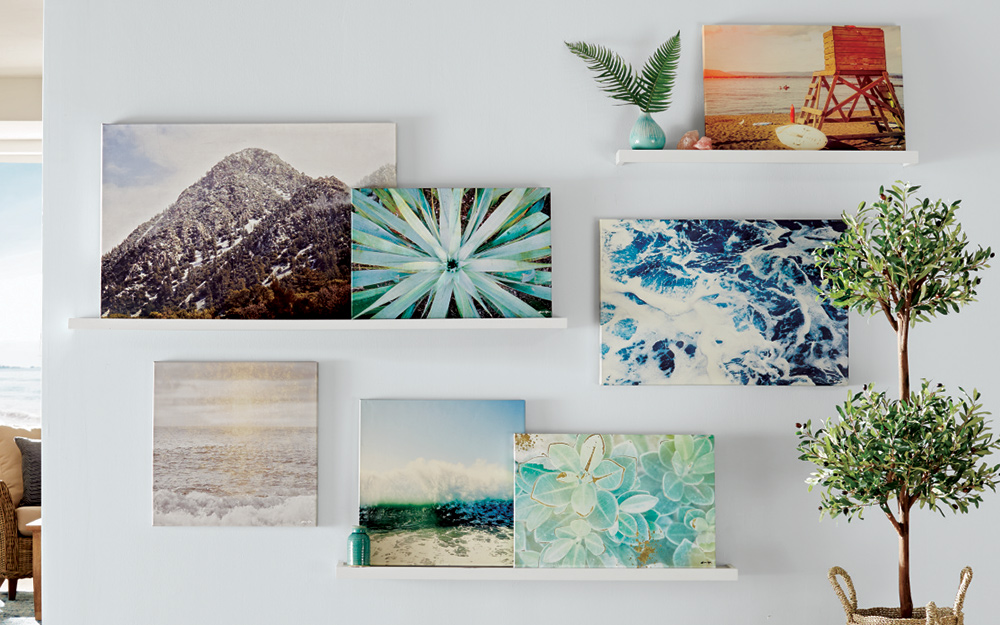 Move coffee table books away from the sofa and prop them up on a gallery-style floating shelf along a bare wall in the living room.
Art and photography books often have compelling covers that can take the place of hanging artwork, and they can be easily replaced on the narrow shelves for seasonal changes or whenever you want a decorative change. Use a similar design for display shelves to show the whimsical covers of frequently read children's books in a bedroom or playroom for kids.
Replace a piece of furniture in your living space with something that incorporates shelving. An ottoman or coffee tables with shelving underneath can be great places for your favorite books or current reading collection. Design and build a simple bench that has shelf space to hold books under the seat to use in a reading nook.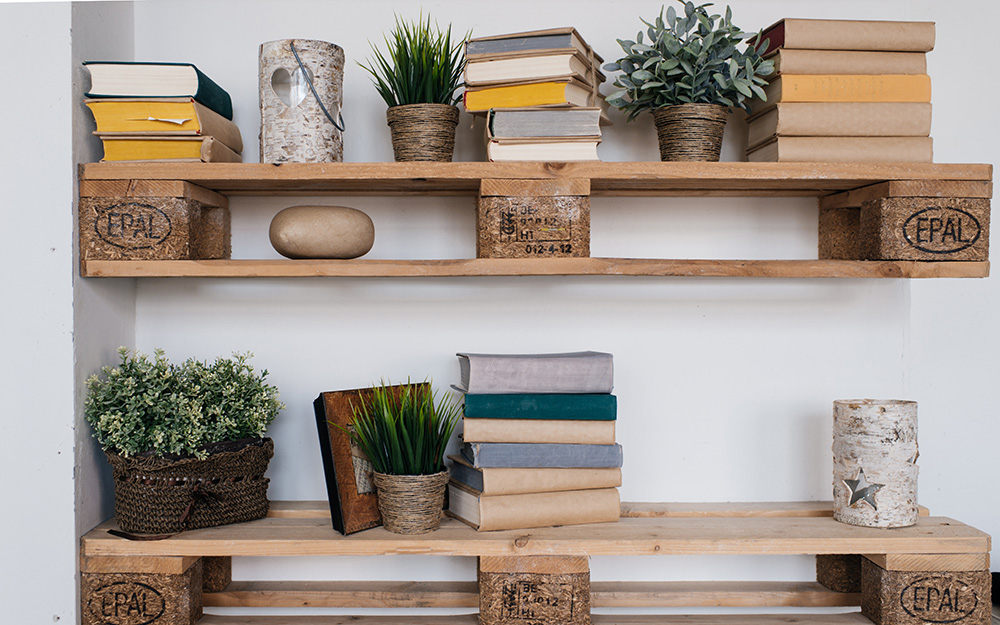 Bookshelves made from pallets and other surprising materials can bring industrial character to a room and show your appreciation for DIY equipment and materials.
Repurposing material from wooden pallets or other reclaimed wood can create shabby-chic or rustic shelves to store books or magazines.
Bring industrial style to any room with a wall-mounted open shelving made from steel pipes and pipe fittings. Ready-to-assemble shelf kits are available or you can create your own bookshelf design. Pipes for small display shelves in a bathroom or an entire shelving unit in an office space can show a unique aesthetic.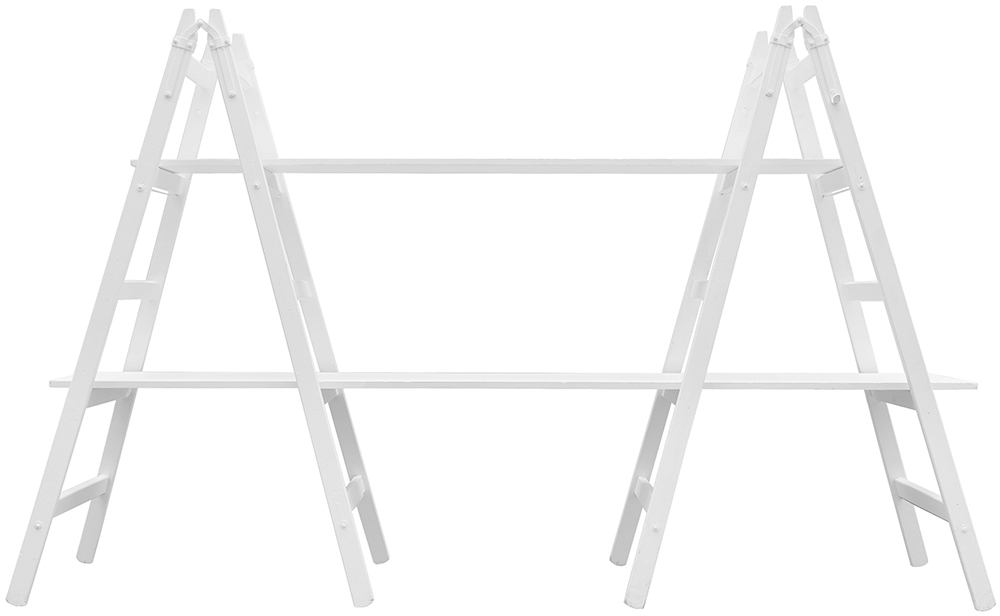 Repurposing an old wooden stepladder creates shelves for your books and brings a conversation piece to your living area. With its legs folded, lean the ladder in an unused corner at an angle to keep the steps level and the books in place.
Show off your builder pride with boards stretched across the steps of two open stepladders or a multi-position ladder folded at its mid-point. It creates ample shelf space for various books and handmade crafts.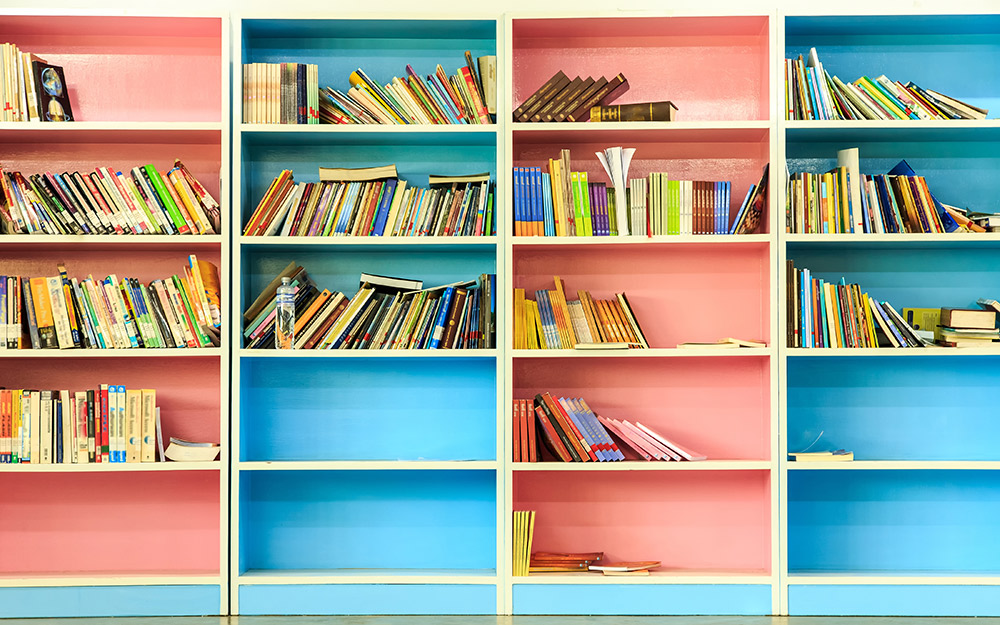 Simple, ready-to-assemble bookcases or bargain shelving from a thrift store can make a big statement after a fresh coat of paint. Painting bookshelves in a contrasting color will create a bold focal point in any room.
Painting the bottom of a standalone bookshelf in a striking accent color or pattern is an easy way to make your space pop. If there are multiple shelves, try different colors on the bottom of each shelf to add visual interest to an otherwise bland shelving unit.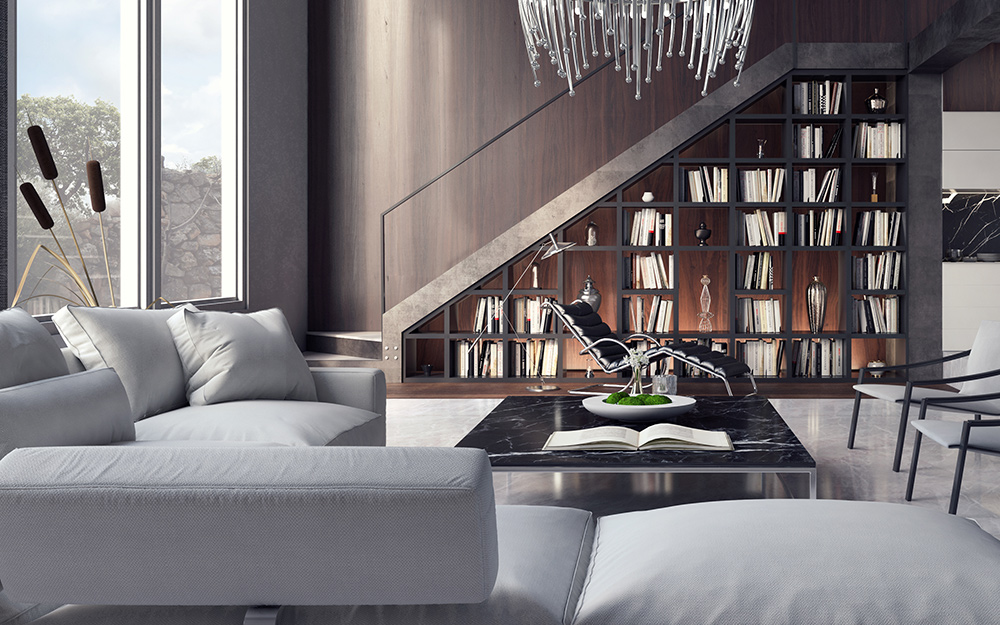 When designing built-in shelves from scratch, take advantage of areas that are sometimes overlooked to maximize your storage space.
Combine built-in shelving with functioning steps to access the top of a bunkbed.
Create a dramatic built-in bookcase beneath a staircase in a downstairs hallway or living space.
Wrap a door frame with built-in bookshelves to utilize the space above the door frame.
Choose a subtle tone to match your color scheme and make your built-in bookcase a showcase for interesting mementos or backdrop for other eye-catching objects.
Consider adding crown moulding to a built-in bookcase. Even if the trim doesn't extend around the room, that little bit of flair can add an elegant touch to otherwise simple shelving.