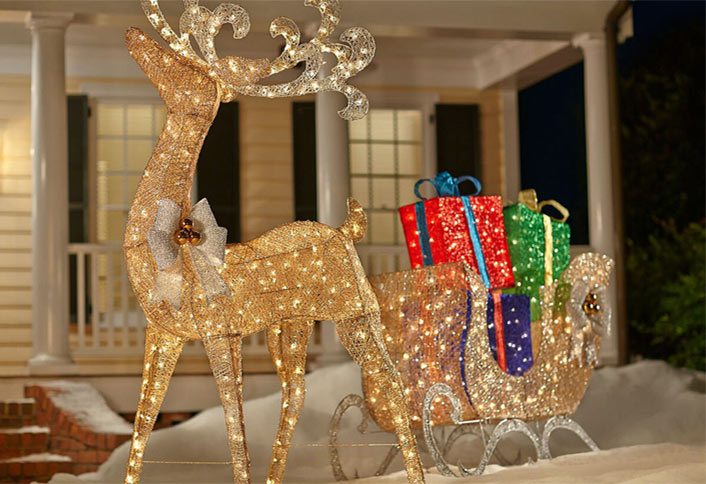 Try using different varieties of Christmas lights – including string, icicle, net, novelty, rope and mini lights – to fashion unique decorations for your home.

This guide will show you a few ideas using common Christmas lights.
WHAT YOU NEED FOR THIS PROJECT
1
Build wooden box Christmas presents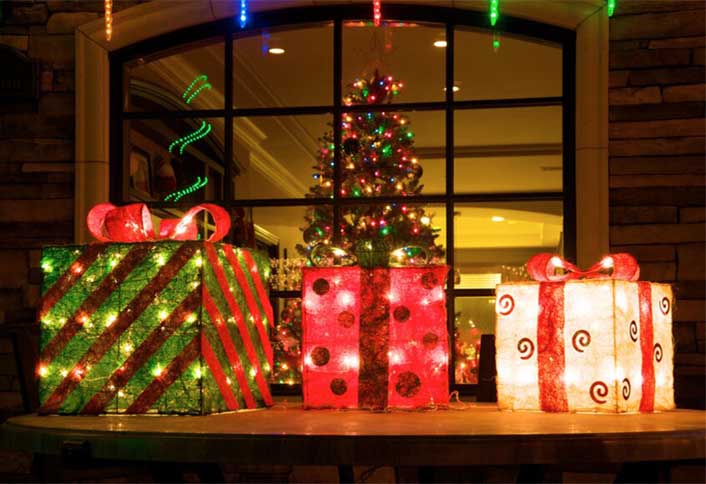 • Build boxes of different sizes made from wood.
• Cover them with a holiday-themed fabric that allows the light to shine out and fill with Christmas lights.
2
Decorate your stairs and columns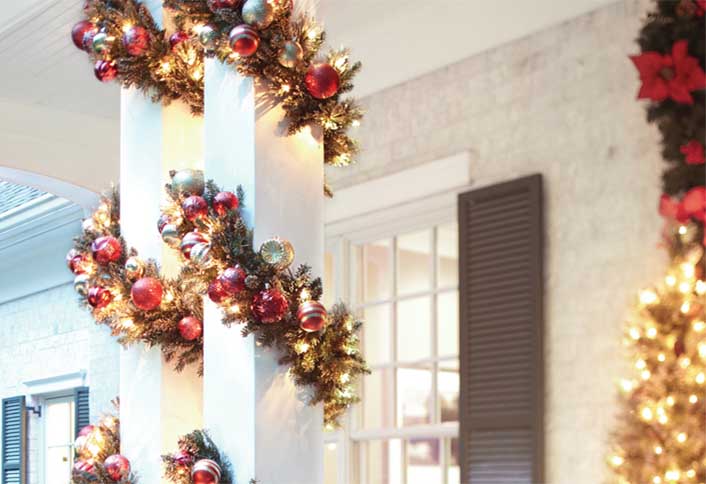 Wrap your stairs, posts or columns with lights in between strands of garland.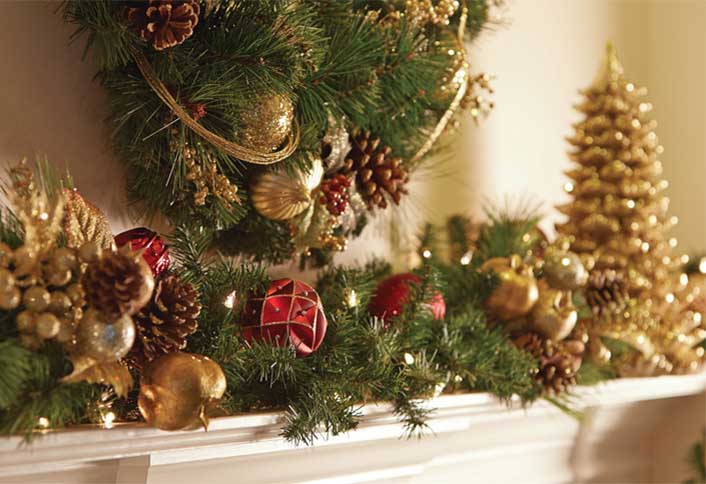 Decorate your mantel with Christmas lights and garland.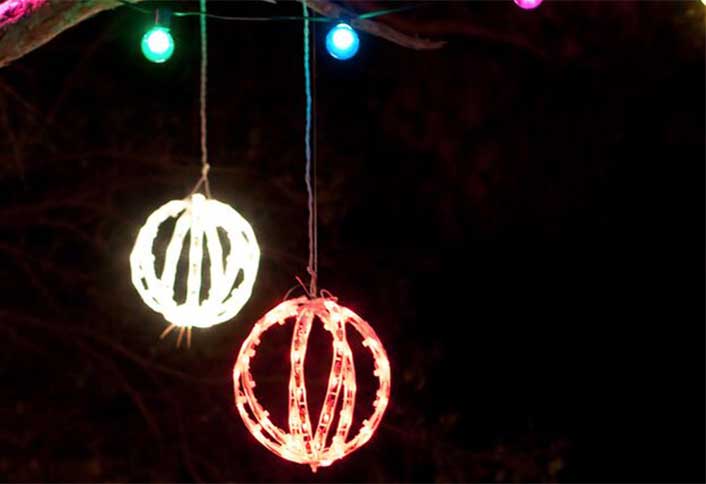 • Change things up by hanging strings of lights or lighted ornaments vertically from your roof along your porch or in trees.
• Wrap your chandelier or light fixture with Christmas lights and flowers.
5
Set up an alternative outdoor tree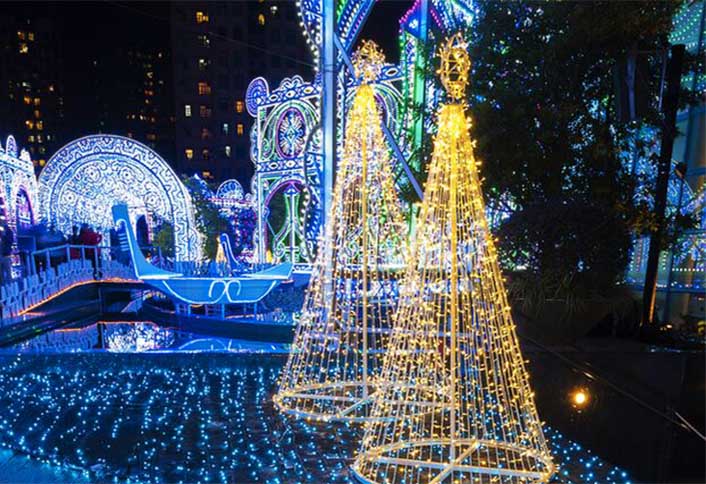 • Wrap Christmas lights around the anchor arms of an 8-foot wooden pole.
• Start at the top of each arm and run Christmas lights all the way down to the bottom.
6
Use multicolored Christmas lights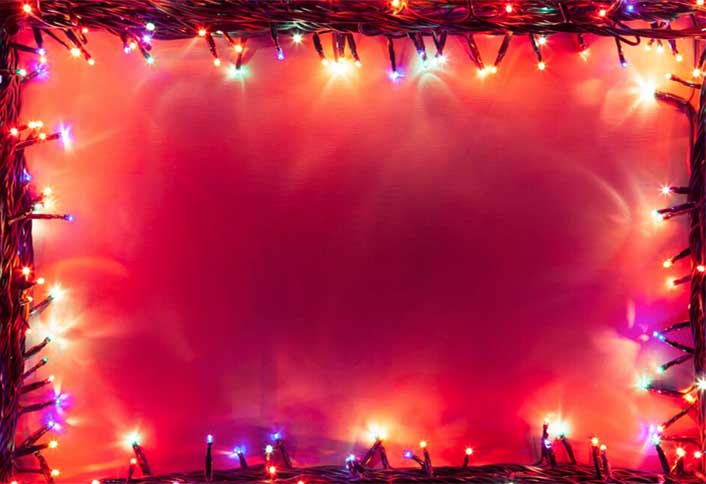 Use color-changing or twinkling Christmas lights instead of solid color lights to enhance your holiday décor.
7
Create a heavenly constellation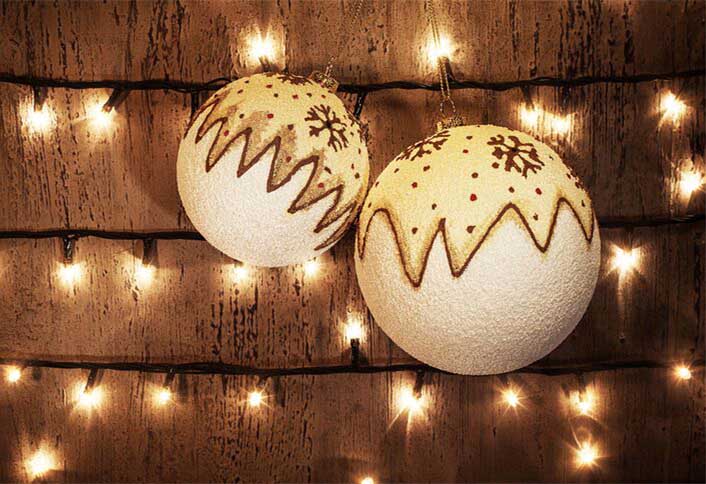 Install net lights flat and fastened on a wall to give the appearance of a constellation at night.
8
Add battery-operated thin-wire Christmas lights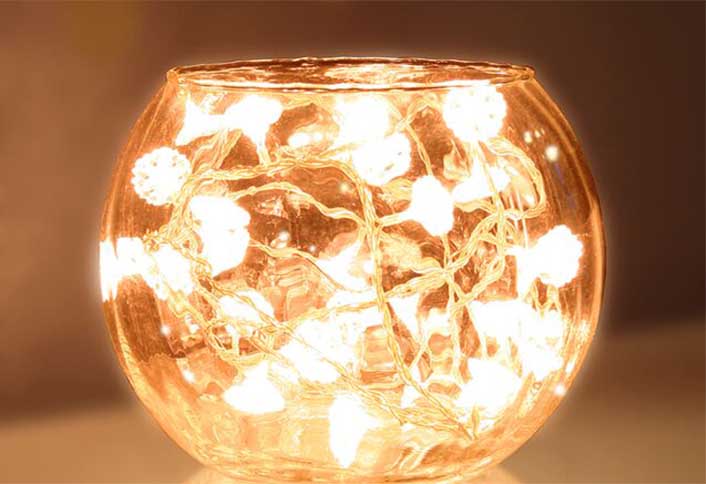 Place battery-operated thin wire Christmas lights inside a small jar or vase. You can also use lanterns, wine bottles, beer bottles and mason jars. These are great for areas with no electrical outlets nearby.
9
Use multifunctional exterior lights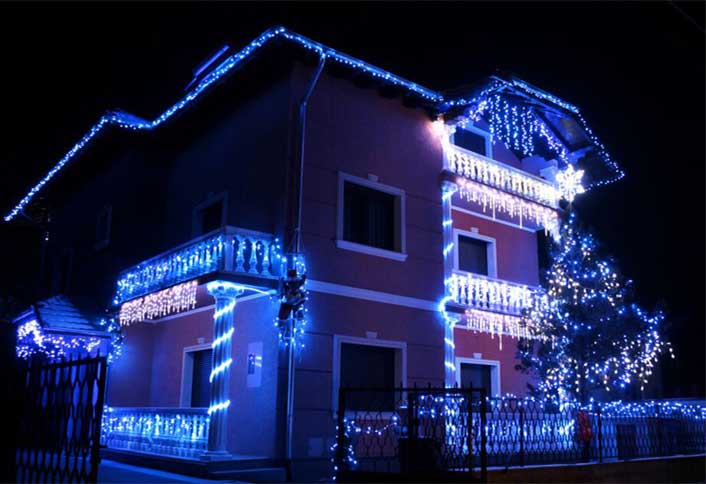 Plan where to place your existing exterior lights and lawn decorations. Then, mix things up a bit by using lights that have a dimming, chasing or color-changing effect to add your own personal twist.