Save money on a complete remodel by tackling a few inexpensive kitchen DIY projects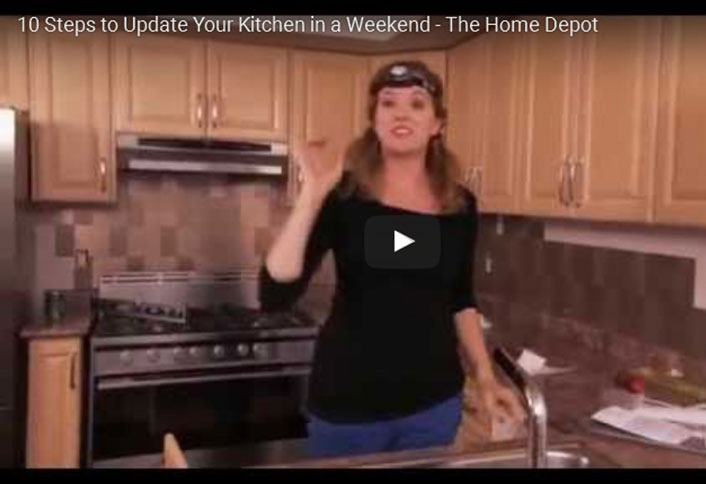 Nothing reinvigorates a home like kitchen updates. Unfortunately, the costs to completely remodel a kitchen can quickly add up. Here we have compiled 10 popular steps that you can take to spruce up your kitchen without spending a lot of time or money.

Complete them all, or pick and choose. Either way, these affordable kitchen updates are sure to make a big impact even on a small budget.

Preparation

If you are planning to update more than one area in your kitchen, take time to plan your color
palette and style preferences.

Safety

Always follow appropriate safety precautions when working with hand tools or power tools. Safety glasses, good shoes, and work gloves are common safety accessories that come in handy for a variety of projects.

Savings

• Save money on cabinet hardware by purchasing hinges, knobs and pulls in contractor packs.
• Save water with a new faucet by selecting one that carries the WaterSense® label from the U.S. EPA.
• Save time refinishing your cabinets by removing the doors and drawers, and refinishing those separately.
1
Update Cabinetry Hardware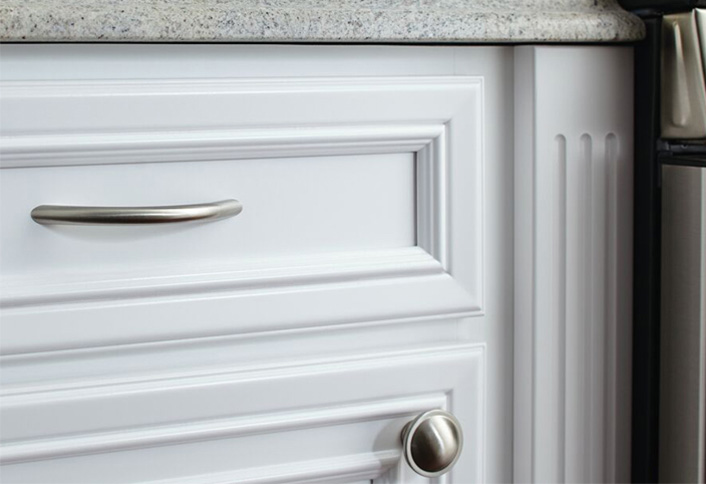 These small items say big things about your kitchen style. Changing out your old knobs and pulls to brushed nickel or bronze will create a whole new decorative touch.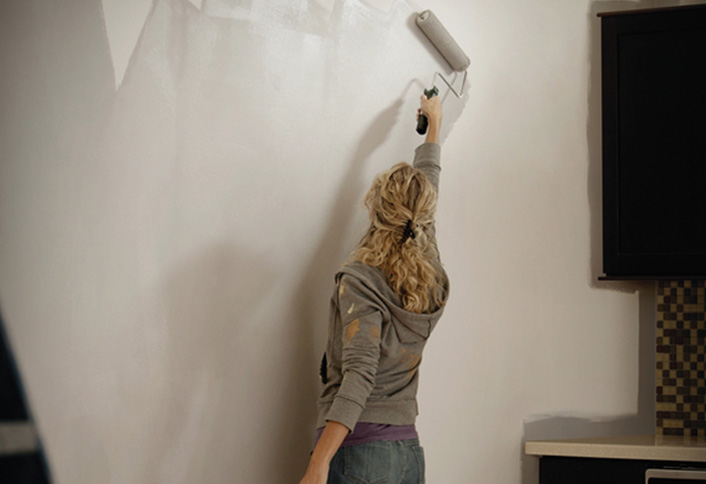 Nothing changes the face of a room like a fresh coat of paint. A splash of color can help set a new tone for your kitchen style - warm reds and yellows for a Tuscan feel, neutrals to make a traditional classic, or vibrant greens and blues to modernize your look
3
Change Out Window Treatments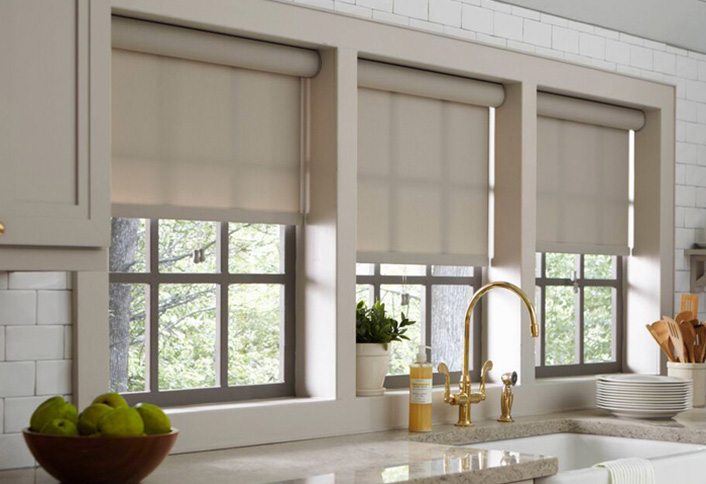 One of the most dramatic changes is updating window treatments. There are many fabrics and materials from which to choose, including bamboo, roman shades, or a bold graphic print.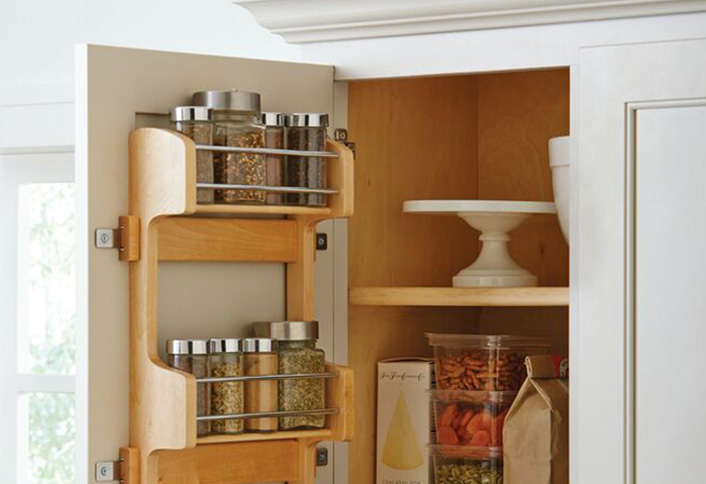 Installing shelves is an easy, innovative way to add space with a decorative touch. New wooden or glass shelves over the sink or next to your cabinetry will allow you to clear counter space from small appliances that are not used everyday. You can also showcase decorative and sentimental items on your new shelves. And cabinet shelving can increase storage capacity.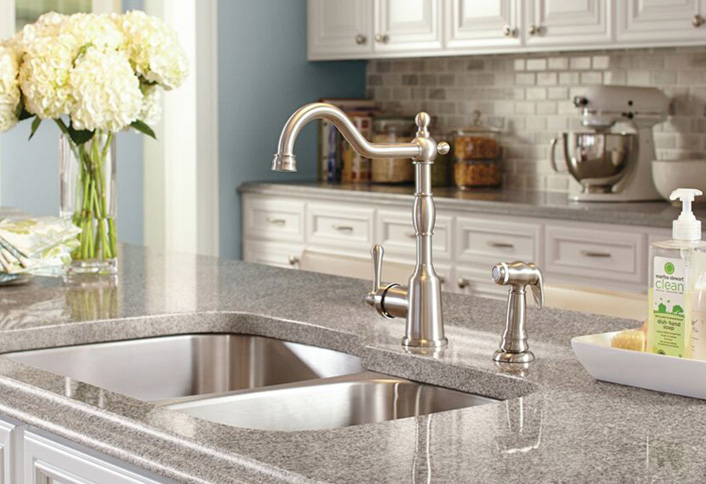 Since it is one of the most frequently used items in a kitchen, it should be one that you love. You can update your faucet relatively inexpensively, adding a refreshed look to your sink area while lowering water and energy costs.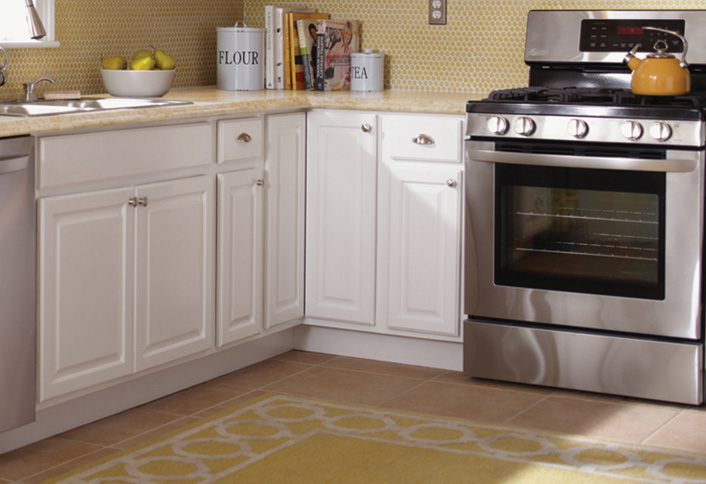 One way to update the look of your floors without the cost of new flooring is with a rug. You can find many rugs that are durable for high foot traffic, but also attractive to compliment your kitchen style.Be sure to use a non-slip rug pad under the rug to protect your existing flooring.
7
Set The Mood With New Lighting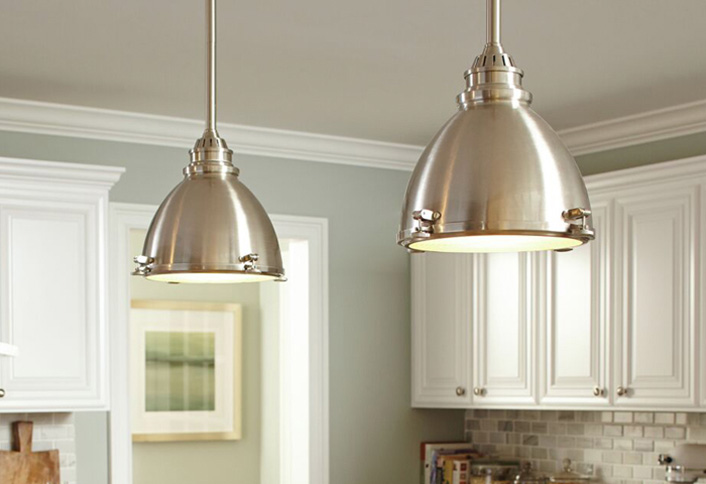 Make your kitchen a friendly, inviting space with a new lighting system. Consider updating the existing fixture, install track lighting, or add series of pendant lights. You can also add ambiance with under-the-cabinet task or puck lights that are easy to install.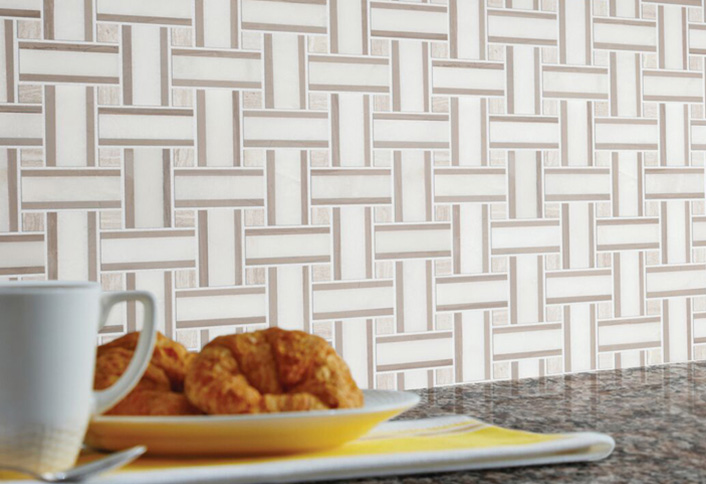 You do not have to take on a tiling extravaganza to refresh the space over your sink. Add galvanized steel flat sheets as a backsplash to make a sleek, seamless effect that compliments your appliances. Mosaic tiles can add interest and depth to your kitchen décor.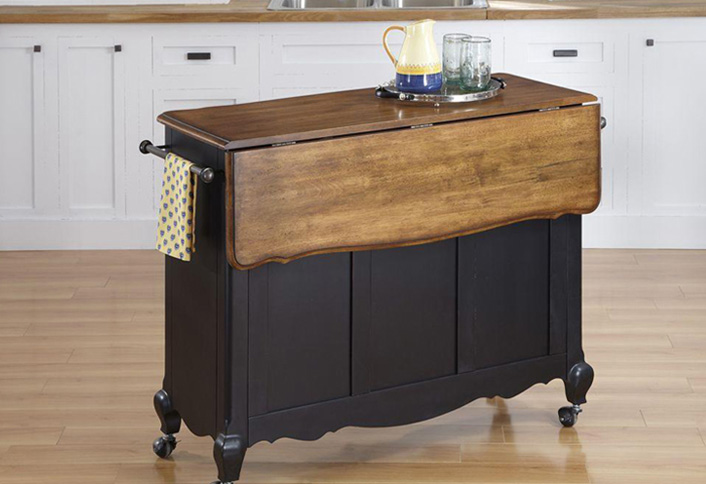 Your kitchen can appear more spacious with fewer items on your countertops. A small kitchen cart can house small appliances and cookware for easy access while freeing up counter space from clutter.
10
Refinish Your Cabinets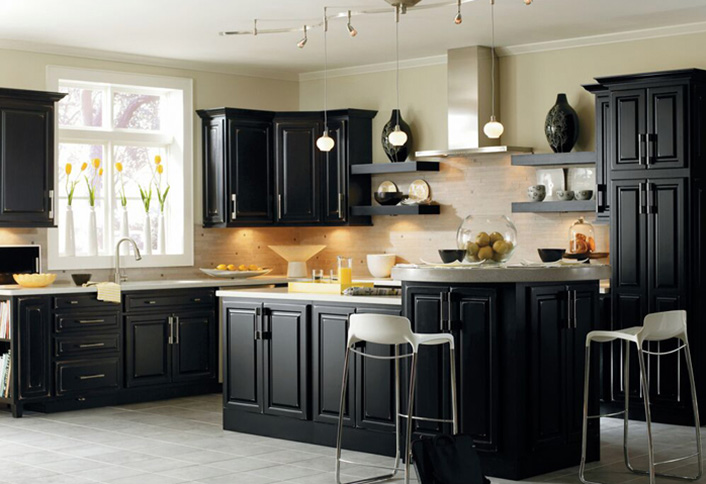 You will be surprised how easy it can be to reface your cabinets. Try a faux finish for a rich, antique look. Add some detailed painting to create highlights and shadows that give the sense of depth. Take out the center face of a cabinet door and install a glass front.