When shopping for the best coffee maker for your kitchen, think about how much counter space you have available. A single serve coffee maker has a small footprint while a drip or automatic machine takes up more room. A combination coffee maker that brews one cup or a whole carafe usually requires the most counter space.
Coffee makers can be manual or fully automatic and programmable, and they offer a variety of features. Consider your budget, how many cups of coffee you drink each day and whether you want the convenience of using coffee pods or cartridges.  
Many coffee makers use glass carafes while others use thermal pots, and some can adjust to the brewing strength you prefer. Other options to consider include a machine that uses paper filters or a permanent basket or other filter.
This guide will explain the features available on different types of coffee makers and help you find the best one for your kitchen.
Best Drip Coffee Makers for Coffee Fans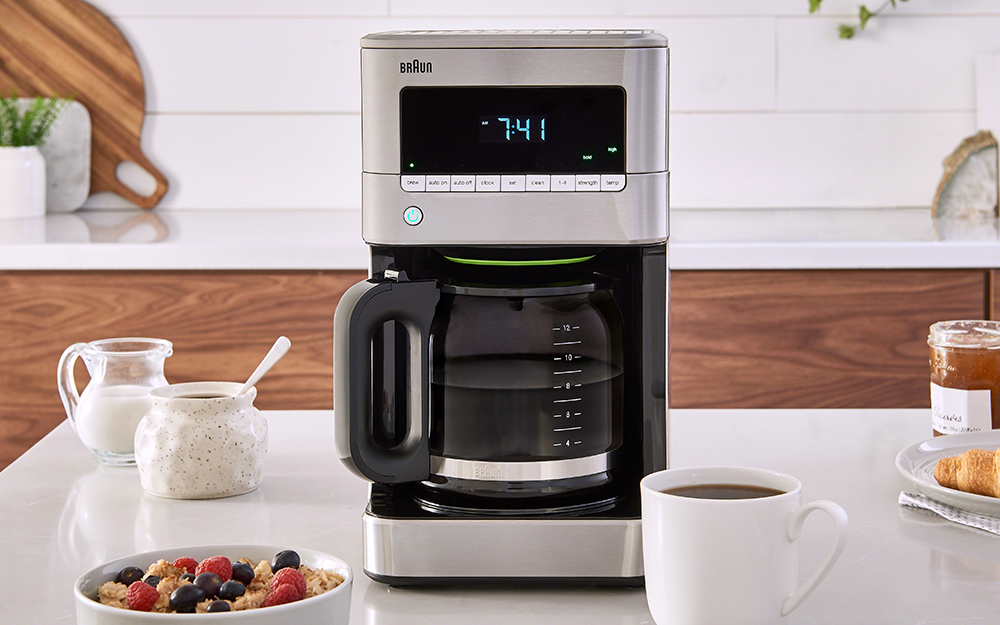 Drip coffee makers are the most popular types of coffee makers and are very easy to use. Simply add coffee grounds and water, then press a button or switch. Most will brew anywhere from one to 10, 12 or 14 cups of coffee. 
Look for coffee makers in black, stainless steel, copper tones, white and other colors. Common features include: 
Dishwasher safe glass or thermal carafes
Pause buttons, so you can pour a cup before the brew cycle is complete
Large water reservoirs for fewer refills
Programmable clocks so the coffee is ready when you want it
Insulated carafes or warming plates to keep the coffee hot
Built-in coffee bean grinders
Permanent filters and/or charcoal water filters for fresher-tasting coffee
Easy-to-read LCD screens
Best Automatic Coffee Makers for Your Home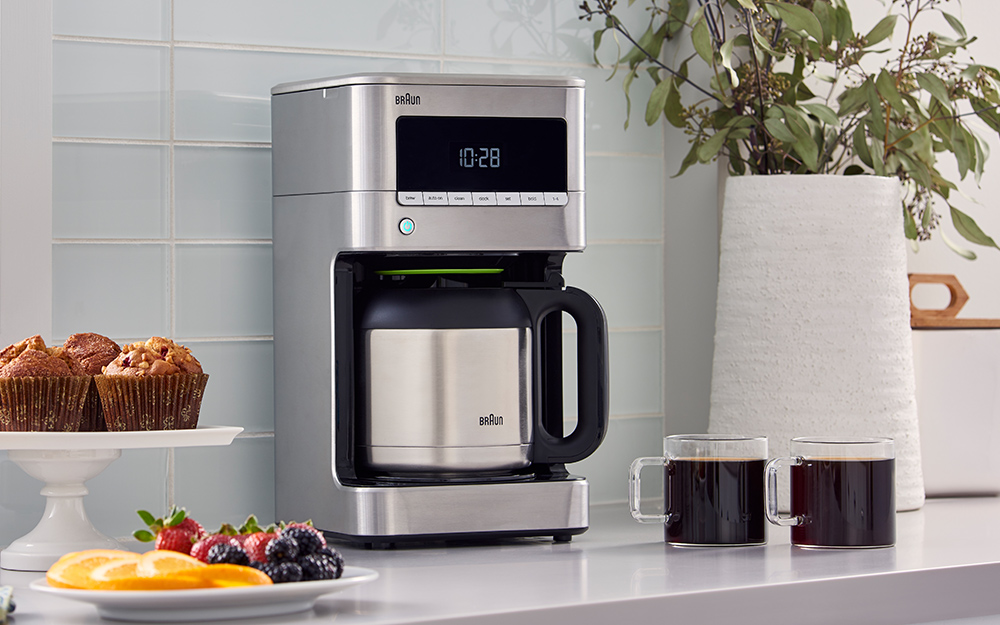 Easy-to-use automatic coffee makers come in a variety of programmable models. Some can make mochas, macchiatos, lattes, Americanos and cappuccinos as well as a regular morning cup of coffee.
Some automatic coffee makers can grind coffee beans, brew the coffee and even froth your milk. Choose a fully automated model or one that allows you to do a few steps. For example, you might want to tailor the grind of the beans to make a stronger cup of coffee. 
Combination coffee makers are available, so you can have an automatic single-serve and a multi-cup machine all-in-one. 
Best Craft and Manual Coffee Makers for DIY-ers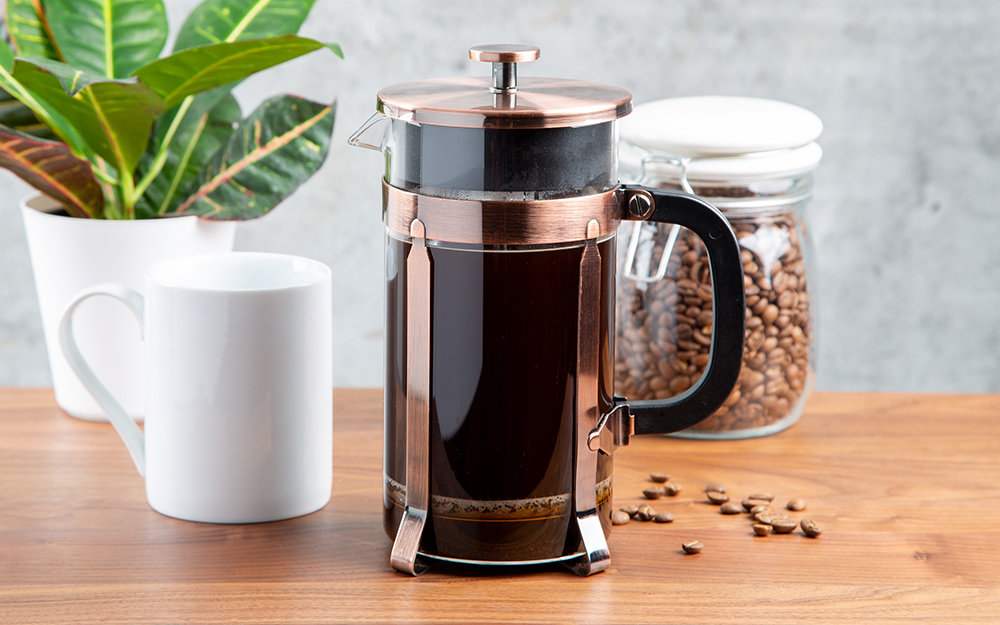 Manual coffee makers, such as French presses, come in different sizes and are often small enough to take along when you travel.  Although they're not programmable, they're can be budget-friendly and a great value.
Craft and manual coffee makers may take a little more time to brew your coffee than other makers, but they allow you to vary the flavor and strength of your beverage, so you get a personalized cup every time. 
Best Percolators for Your Kitchen or Campfire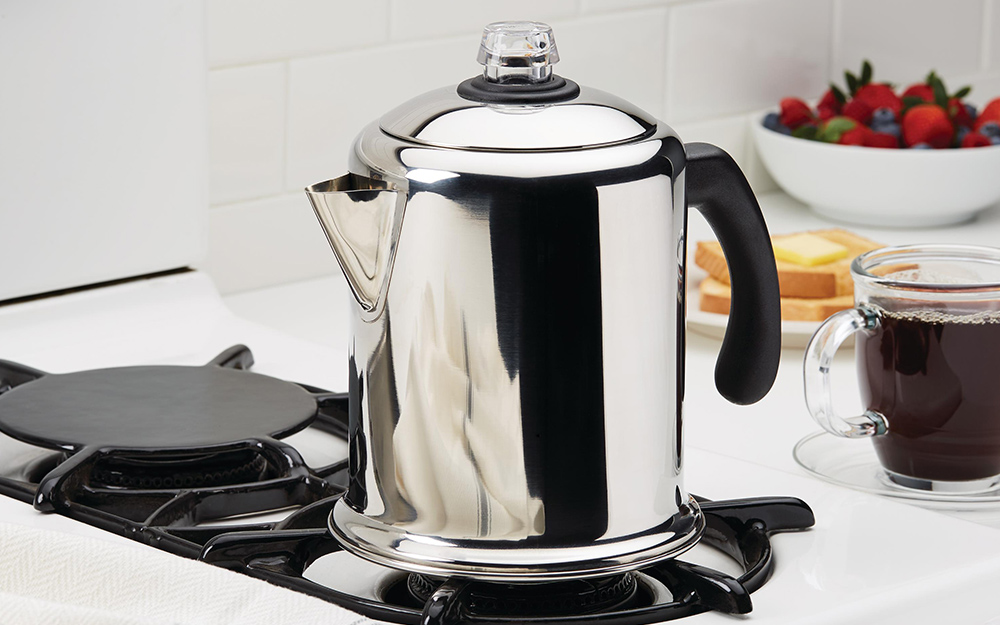 Percolators are sold as electric or stove top models, and they're often made of stainless steel or aluminum. They work by heating water until steam rises. The steam then condenses and drips back over a basket or filter filled with coffee grounds. Cordless percolators are great for brewing coffee over a campfire. 
Because water cycles through the grounds more than once, perolator coffee usually is stronger than coffee from a drip machine. If the water in the bottom of the percolator starts to boil, the coffee can become bitter, so it's a good idea to watch the percolator and turn it off or remove it from the heat  as soon as the coffee is ready. 
Percolators that heat on your stovetop are usually dishwasher safe.  Some have permanent filters or baskets, so there are no messy paper filters to throw away. Clear glass knobs on the percolators let you see the coffee while it's brewing.
Look for options such as see-through lids, lights that indicate when the percolator is on and built-in cord storage. Other desirable features include water level indicators, cool touch handles and keep warm settings. 
Corded percolators typically brew eight, ten or twelve cups of coffee. 
Best Single Serve Coffee Makers for Your Needs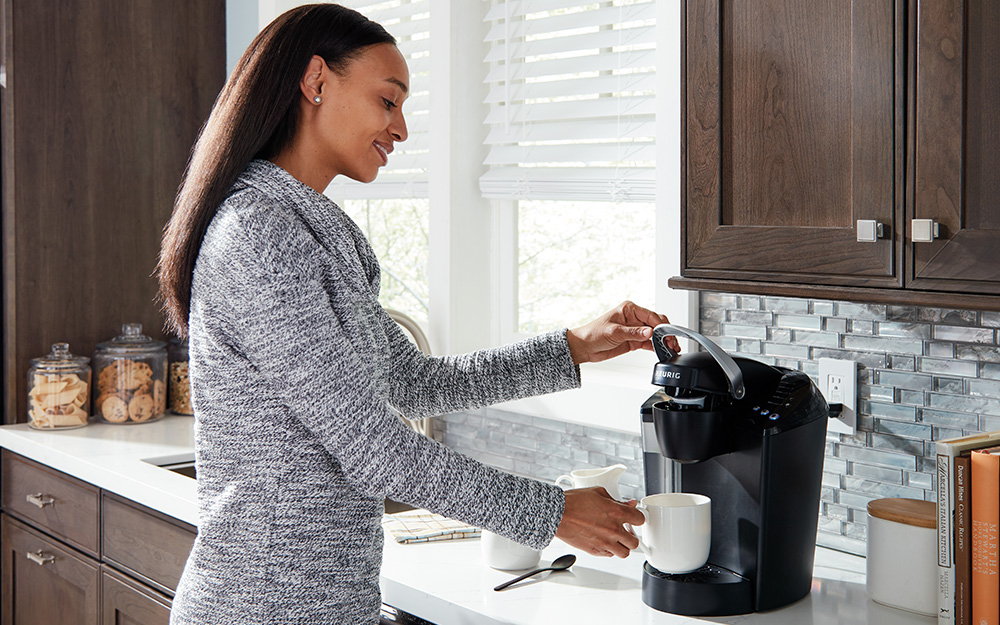 One-cup, single serve coffee makers use pods, capsules or cartridges, so you don't have to measure out coffee grinds. Models that use refillable pods are eco-friendly. These relatively small machines are great for dorm rooms and kitchens where space is tight. Single serve coffee makers typically come in black, stainless steel, white and limited colors.
Some of the best single serve coffee makers can brew flavored coffees, hot cocoa and cold coffee or simply heat water. Others can make espresso or froth milk for lattes and cappuccinos.
Single serve coffee makers are generally fast and easy-to-use. Simply toss the pod or cartridge when you're ready to clean up, or refill it, if that's an option. Most can accommodate tall cups or mugs, and some come with a travel mug. Other single serve makers can accommodate two coffee cups, side-by-side, and dispense one serving in each cup. 
Best Coffee Urns for Large Gatherings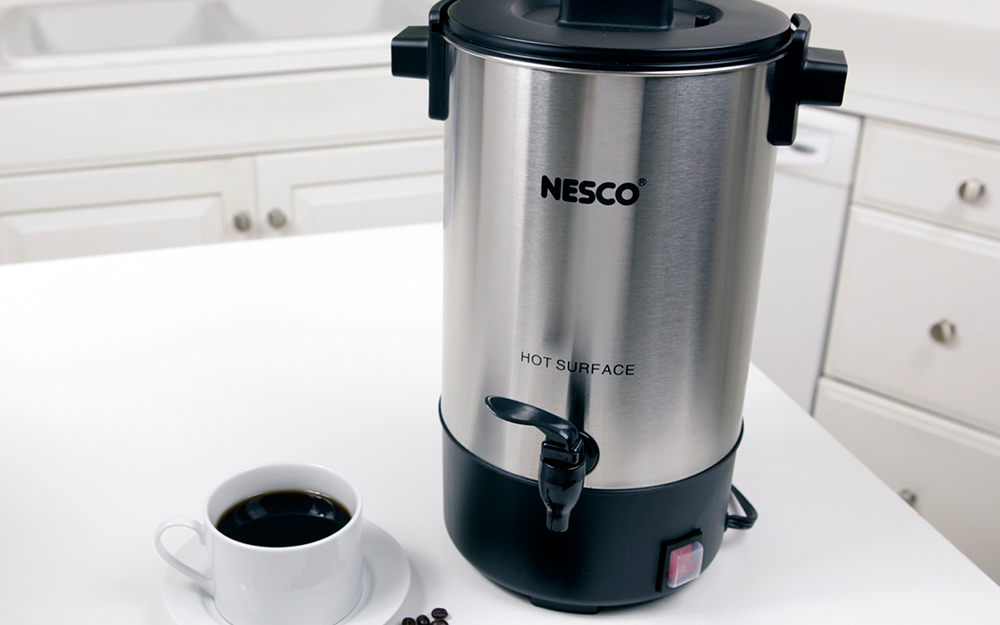 Coffee urns are great for family reunions and other large gatherings. Most make 30 to 50 cups of hot beverages at a time. The best coffee urns typically have a ready-to-serve indicator light, a water tank with easy-to-read measuring lines and comfortable, cool-to-the-touch handles for carrying them.
Locking lids help prevent spills and burns, and two-way dispensers let you fill a single cup or a large coffee pot. Some models have detachable cords for easy storage. 
Lids and brew baskets may be dishwasher safe, depending on the model. Read the manufacturer's instructions to know how long it will take your coffee to brew. Some coffee urns, for example, can brew a cup of coffee per minute, or 30 cups in a half-hour.
Options to Look for When Choosing the Best Coffee Maker for Your Home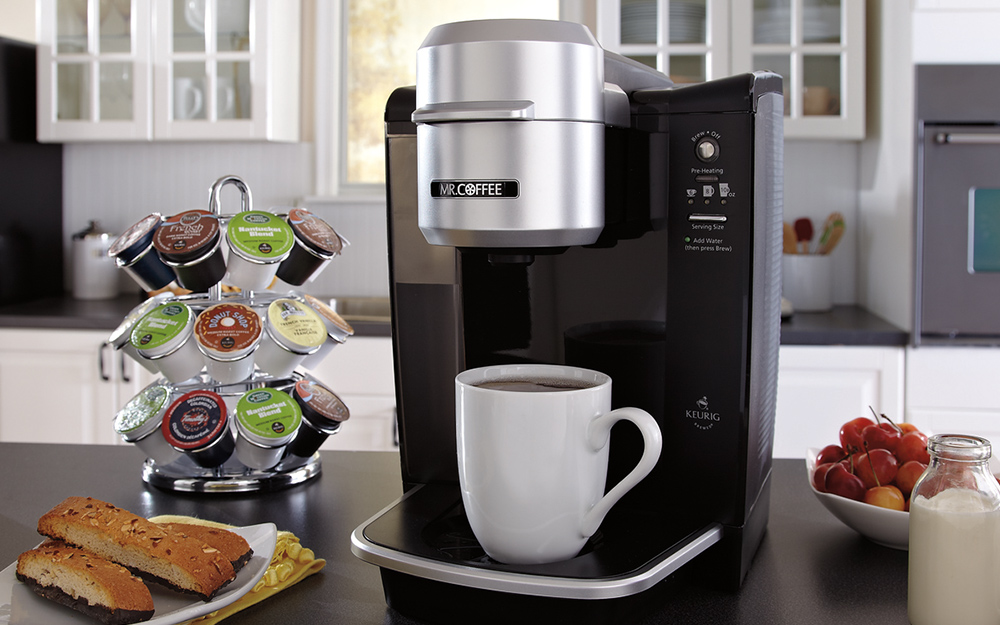 Features like these make brewing coffee quicker and easier, no matter what kind of coffee maker you use. 
Handles and exteriors that stay cool to the touch
Detachable water tanks that are easy to refill and wash
Alarms that signal when the coffee is ready
Insulated carafes or travel mugs 
Removable drip trays that catch spills 
Water level indicators 
Built-in cord storage
Built-in clocks and timers
Explore More on homedepot.com