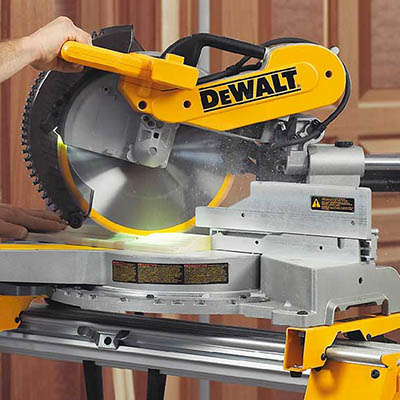 Miter saws often accommodate a variety of circular blades, each designed to handle various tasks. Whether you choose a standard miter saw for basic cutting or a sliding compound model for more advanced functionality, the right saw can substantially reduce the time it takes you to complete projects like cutting molding and rafters or even the pieces to make your own picture frames.
This guide will cover the different types of saws, along with their cutting and bevel capacity, so you can be sure you're choosing the right saw for your project.
Types of Miter Saws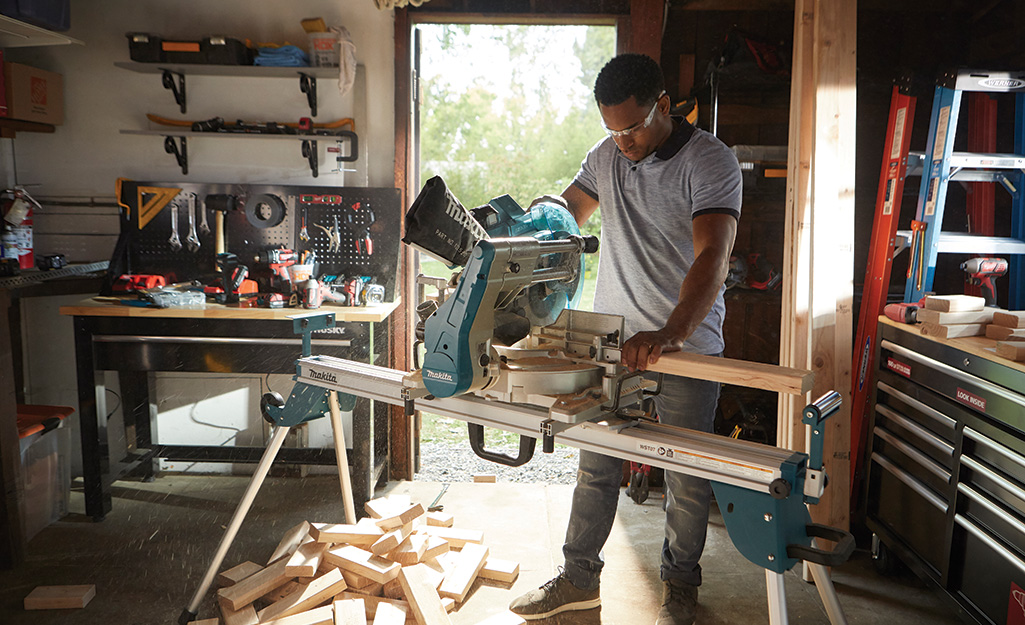 While there are basic miter saws with no bevel or slide, they can be hard to find. Most widely available miter saws are compound saws that have either a single or a dual bevel or sliding compound miter saws, which have a blade that slides out to cut wider boards. Miter saws come in both corded and cordless versions.
Tip: The blade diameter and ability to slide are key factors in determining cutting capacity. While there is a range of available blade diameters for different levels of maneuverability, the standard for miter saws are 10" and 12".
Miter Saw Features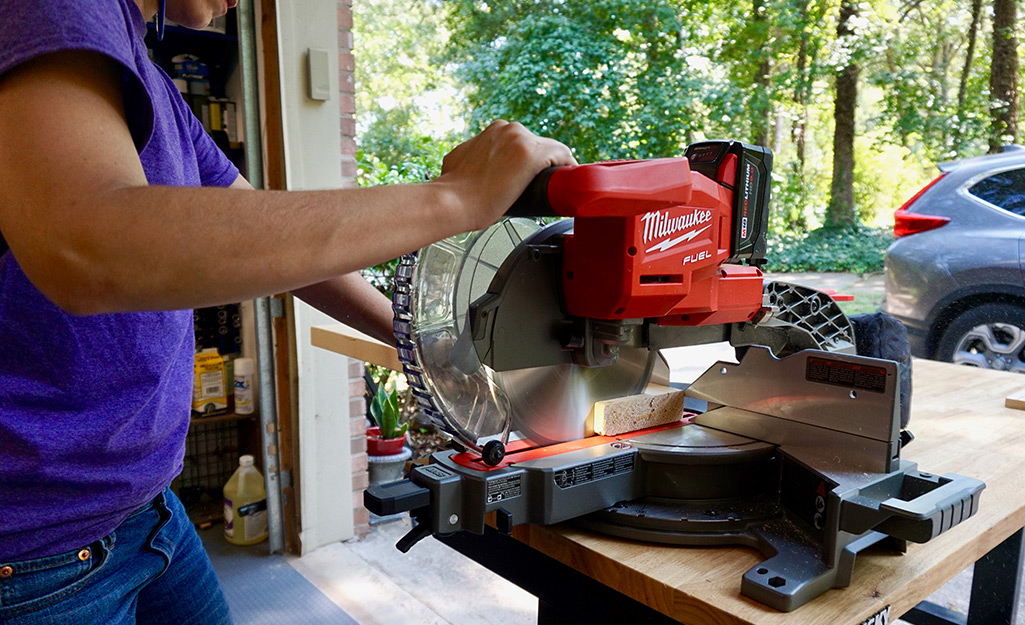 The best miter saws come with a wide range of features that include positive stops, electric brakes and laser guides. Features that fit your needs can make your projects go more smoothly.
Wide miter range: Miter saws offer maximum cuts that range from 50 inches to more than 60 inches.
Easy-to-read indexes: Check miter and bevel indexes to make sure they are visible for fast, accurate cuts.
Positive stops: Makes adjusting for common angles faster and easier.
Sliding fence: Provides full-height support for miter cuts and slides out of the way for bevel cuts.
Adjustable handle: Allows you to adjust your grip for maximum comfort and control.
Electric brake: Enhances safety by stopping the blade seconds after you release the trigger.
Easy-change blade system: Features one-step blade changes.
Laser guide: Ensures blade is lined up correctly with intended cut line.
Stands: Folding stands and stands with wheels provides enhanced portability.
Non-slip grip: Some miter saws come with handles that don't get as slick while you work, which makes them easier to hold. 
Dust collection options: Making cuts can produce a lot of dust. Some miter saws come with dust-collection bags to help cut down on the amount of sawdust everywhere. Others have dust-collection ports that can be hooked up to a shop vac to pull the dust away from your workspace. 
When selecting a miter saw, consider the kind of cuts you want to make, as well as how often you'll be using it. Take a close look at the features of miter saws and decide which ones will work best for you.
If you only need a miter saw for one job or you'd like to try one out before you buy, The Home Depot offers tool rental. 
Explore More on homedepot.com