Crafters and tailors who sew need great tools to support their custom work and designs. When choosing the best sewing machine for you, important features to think about include the type of needle threader, foot pedal style, speed and sewing machine accessories. 
This guide will show different types of sewing machines that stitch together the features you need to achieve the best results.
Types of Sewing Machines
Match your sewing machine to your budget, skills and the type of sew craft that interests you most.
Even the best sewing machines will seize if they are not regularly cleaned and serviced. Be sure to consult your sewing machine manual and follow the recommended maintenance schedule and instructions.
Mechanical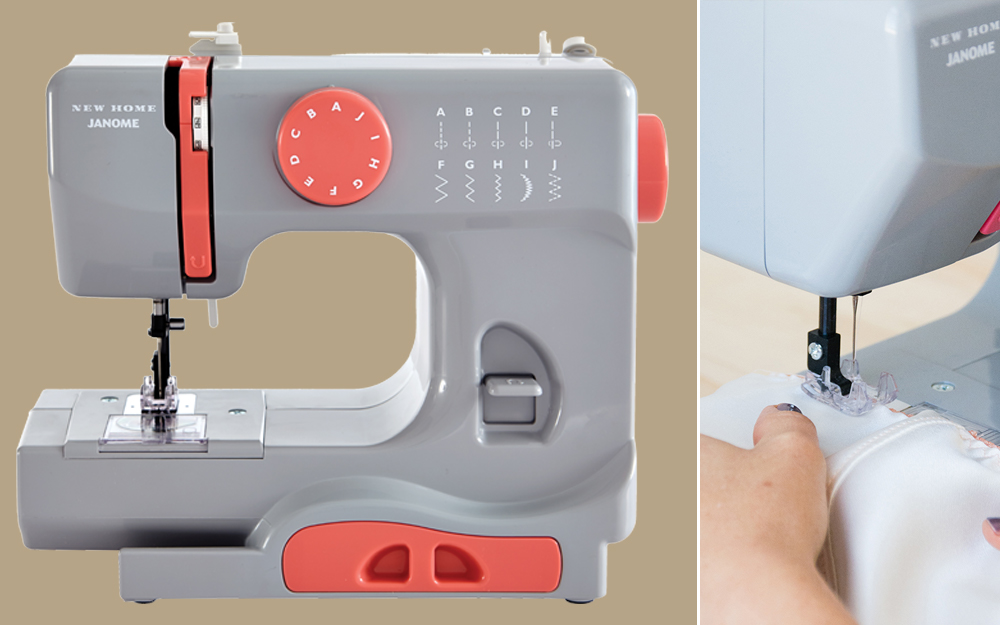 This sewing machine uses manually controlled knobs and dials to make adjustments to the straight stitch, the needle threader position and the feed of the clothing or fabric. 
Features
Smaller variety of stitches
Higher-end models include some decorative stitches 
Least expensive option 
Best for beginners learning to sew 
Lower maintenance
Less threading and foot automation can be helpful for a beginner. Seeing how small adjustments affect the length and width of the stitches and doing much of the maintenance at home leads to a better understanding of both the machine and the sewing process overall.
Electronic/Computerized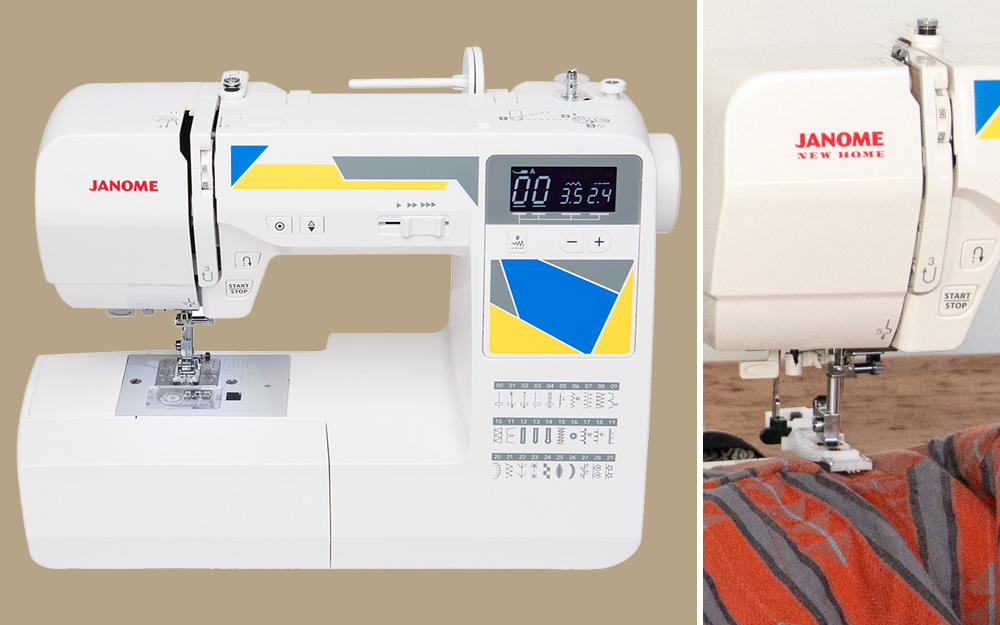 Electronic and computerized sewing machines offer greater precision than mechanical machines, along with a wide array of decorative stitches. Electronic machines usually have an automatic needle threader and LCD screen to let you see the adjustments you're making, while many computerized models are capable of creating embroidery designs. The increase in speed, efficiency and expanded capabilities come at a higher cost.  
Features
Wide variety of stitches, especially decorative stitch patterns and buttonhole styles 
More expensive and high quality 
Better choice for more serious tailors and crafters 
Most regular maintenance needs to be done professionally
Specialized Machines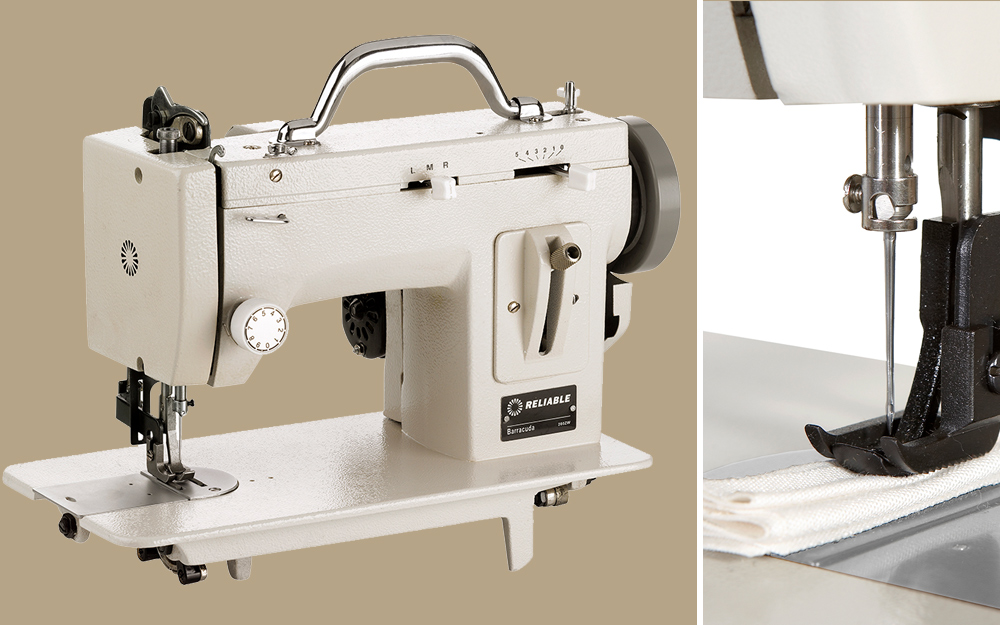 There are several types of machines devoted to more specific types of stitching. These are normally a heavy-duty models that can be used as dedicated garment machines for industrial sewing.
Embroidery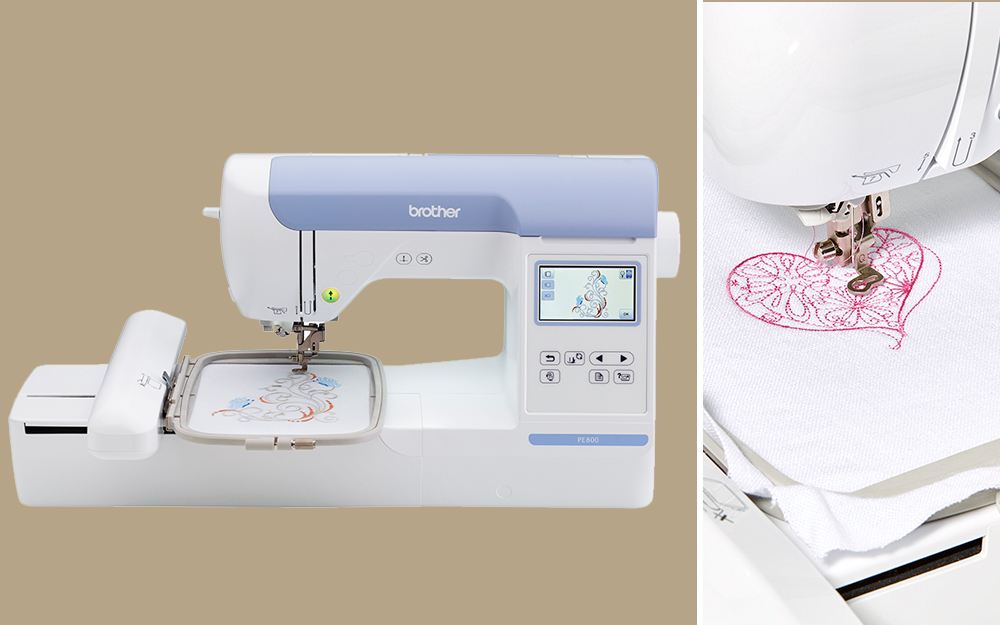 These types of sewing machines are best for creating decorative needlework, patterns and designs on fabric surfaces. 
Serger/Overlock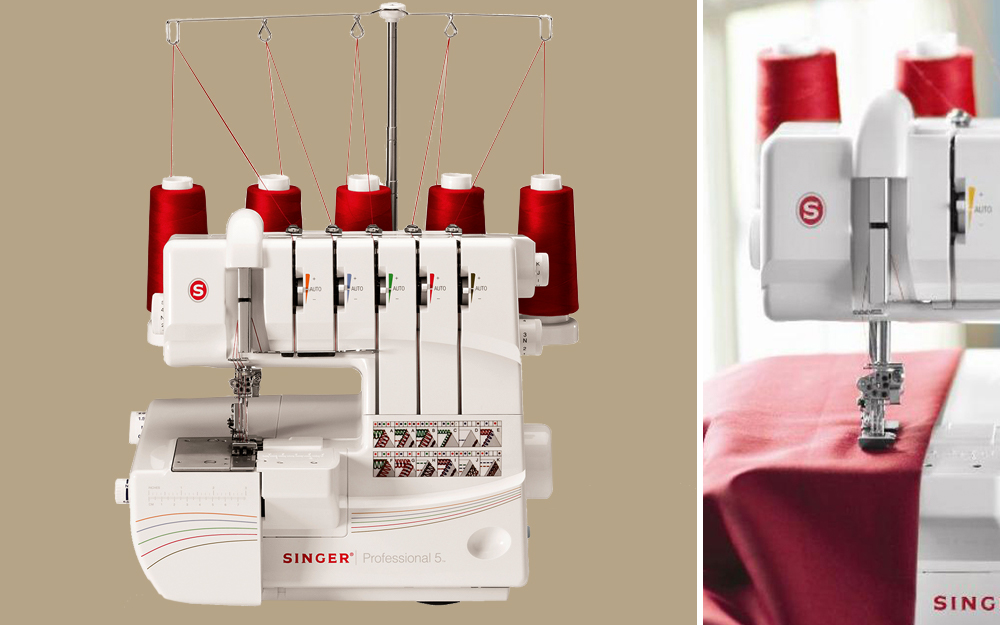 These types of sewing machines work best on cotton knits. This sewing machine hems, seams and finishes edges at the same time using cutters.
Quilting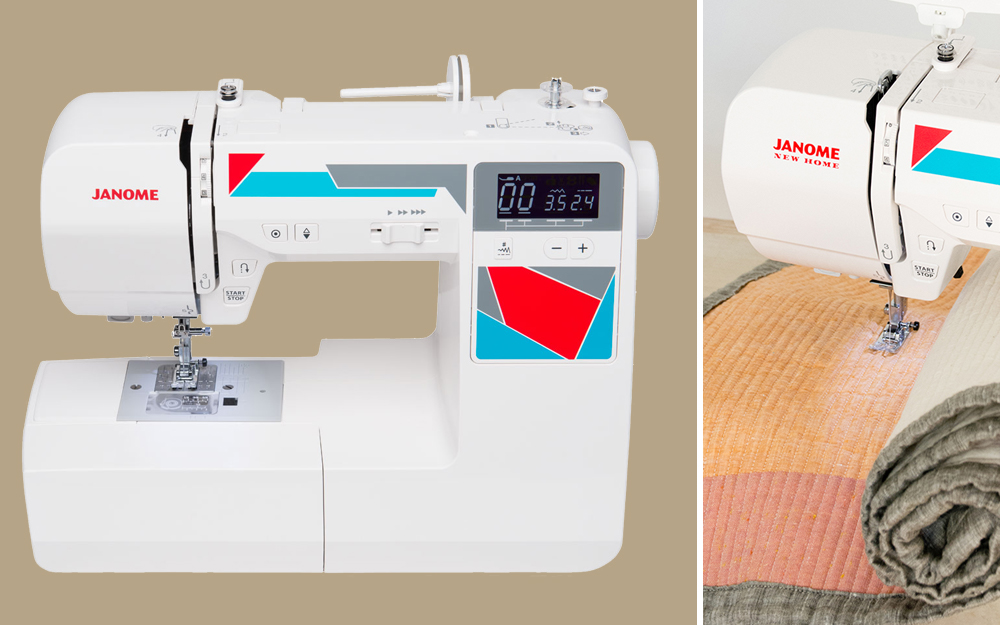 These sewing machines are constructed to sew through multiple layers like those found on a quilt. This is the best sewing machine for easy sewing and often comes with extender to manage larger projects.
Essential Features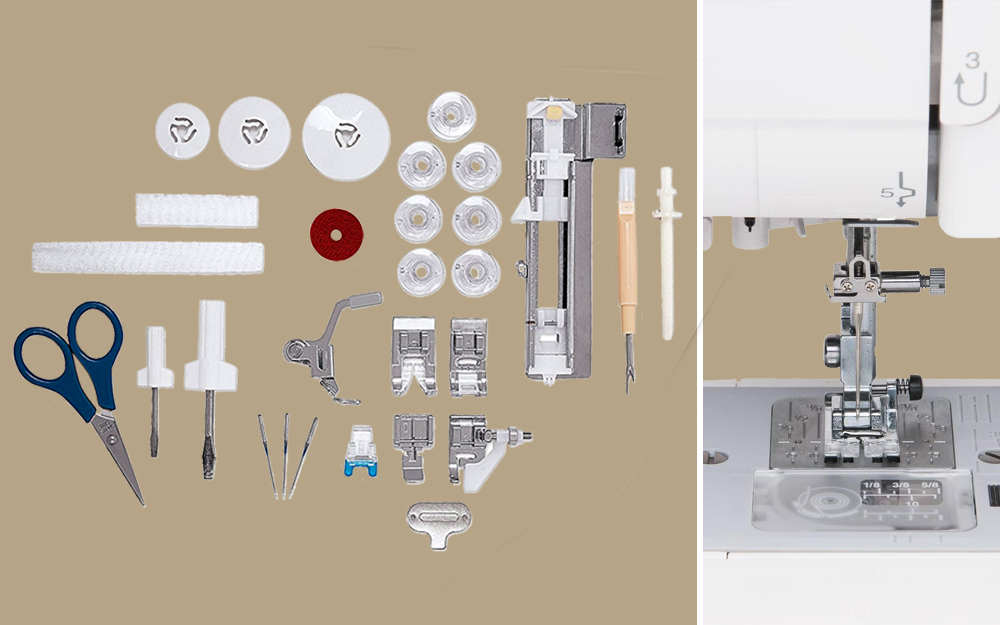 At any price, a good sewing machine should have several basic features that help produce top-quality projects.
 
Tip: A hard case is a great way to protect your sewing machine from dust and moisture as well as to carry it safely. Some machines are sold with cases, but they can also be purchased separately.
1-step buttonholer: creates a buttonhole in one step - user designates size and shape and machine stitches automatically
Top-load bobbin: easily replace thread without taking apart entire casing – look for a see-through bobbin cover as well
Bobbin-thread lift: brings bobbin thread to the surface without placing fingers under the presser foot
Free arm: lets you sew narrow, round pieces such as sleeves, collars and pant hems
Built-in needle threader: saves time and strain by automatically placing thread correctly
Lightweight design: prevents accidental damage by being easy to carry and maneuver
Tip: To get the most out of beginner sewing machines, customers may find it helpful to read sewing machine reviews or locate nearby sewing classes to learn the basics.rn the basics. 
Explore More on homedepot.com