Have you ever asked yourself this question: What are the vents in my ceiling? Perhaps your vents are located on side walls or even on the floor. Depending on your setup, those are called registers or grilles. Registers and grilles help regulate the air flow to and from your HVAC unit. They are available in wood, plastic and various metals in a wide assortment of styles.
Tip: Registers feature a closable or collapsible damper that enables total control of the air flow.
Registers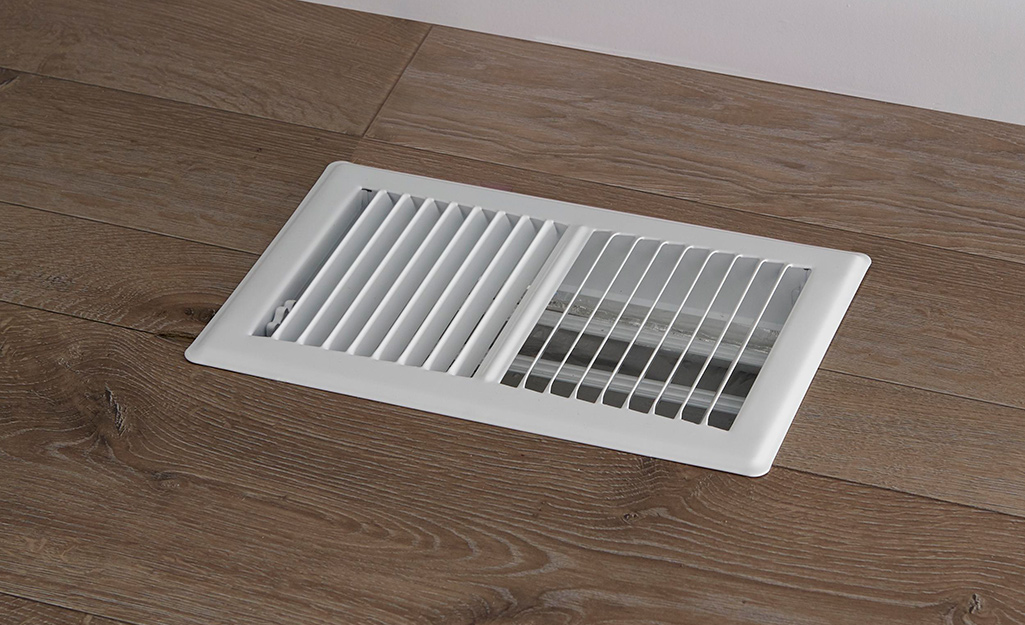 Registers are the vents that control air flow into a room from heating and cooling systems. 
A louvered damper enables control of the air, which can be directed in at least one direction or, in some cases, up to as many as four, or diffused altogether. These are usually the best floor registers for air flow in residential spaces.
Registers can be used in walls and ceilings so cold air can fall into a room, and in floors so heated air can rise.
If they become blocked, the air temperature in the room can be greatly affected.
Grilles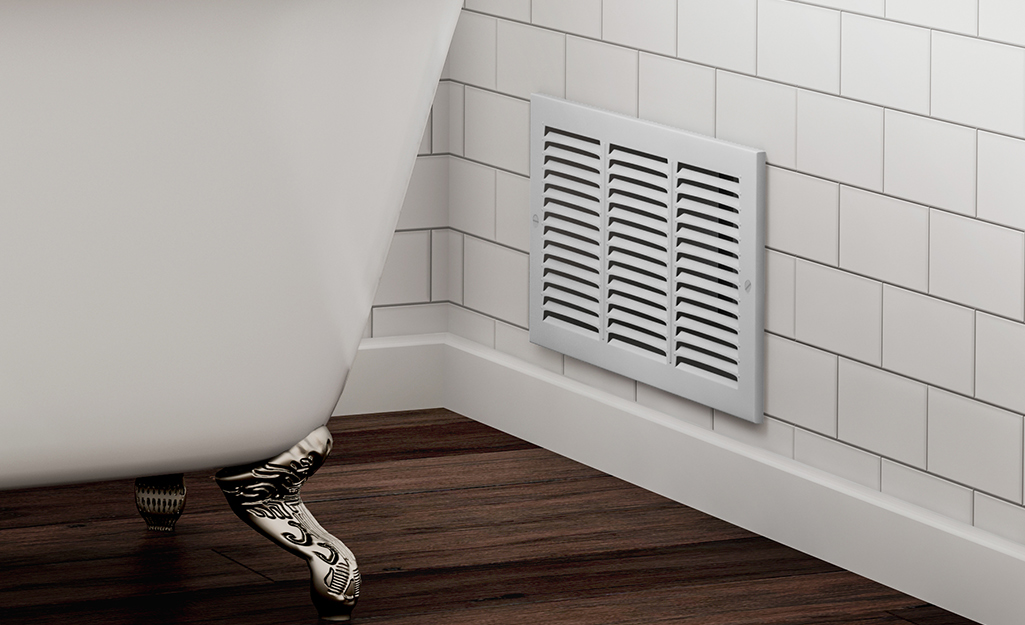 Grilles are the vents through which air is pulled out of a room for circulation back to the central heating or cooling unit.
They have no dampers behind the slats to close off the flow of air.
They may be located in floors, ceilings or walls.
Placement assists circulation within a room, and an unobstructed flow is required for system efficiency.
Several small grilles may be utilized and located throughout the home, or one large grill may be positioned near the furnace.
Wall transfer grilles, door grilles and jump ducts are also helpful for maintaining a steady return air flow in homes that have a centrally located grille.
How to Measure for Replacement Registers and Grilles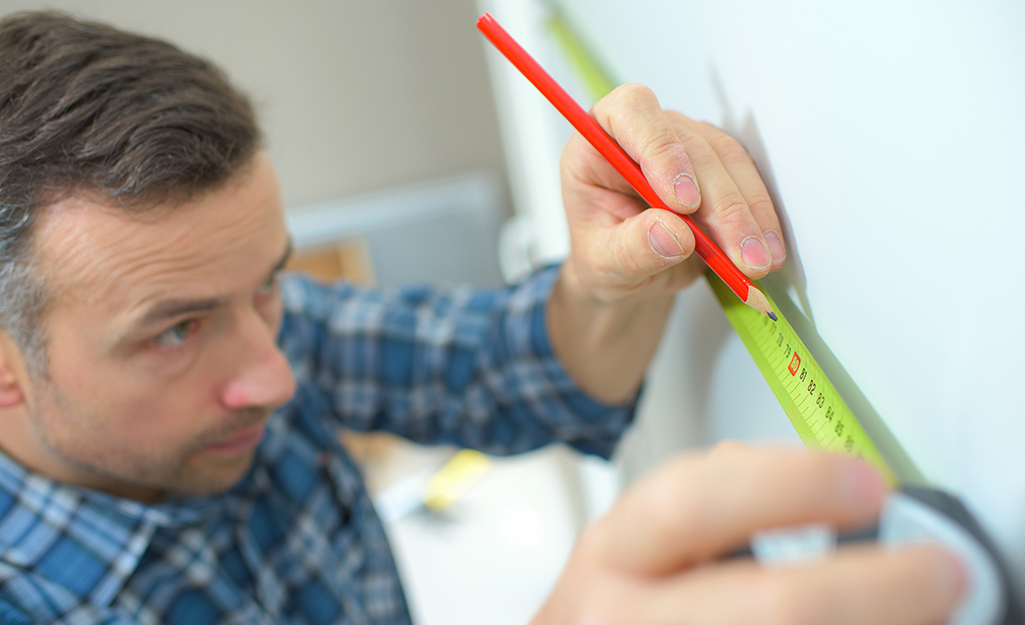 Figuring out how to measure a floor register can seem confusing, but the process is really quite simple. Follow these measurement instructions for a snug fit.
Locate the register or grille you are replacing and note if it is for a wall, ceiling or floor.
Remove the screws that hold the vent in place. Pull the vent forward and out of the opening.
Measure the size of the air duct opening. Do not measure the old register or vent. Note the measurements as width and length as that is how they are packed and labeled.
Ensure the new register or grille covers the opening. If the opening is large, look for units with wide borders. Use an HVAC register size chart to guide you. A chart will help you find valuable information like the standard floor vent size for most HVAC installs. For example, a standard floor vent size has a duct opening of 4 inches by 10 inches.
Things to Consider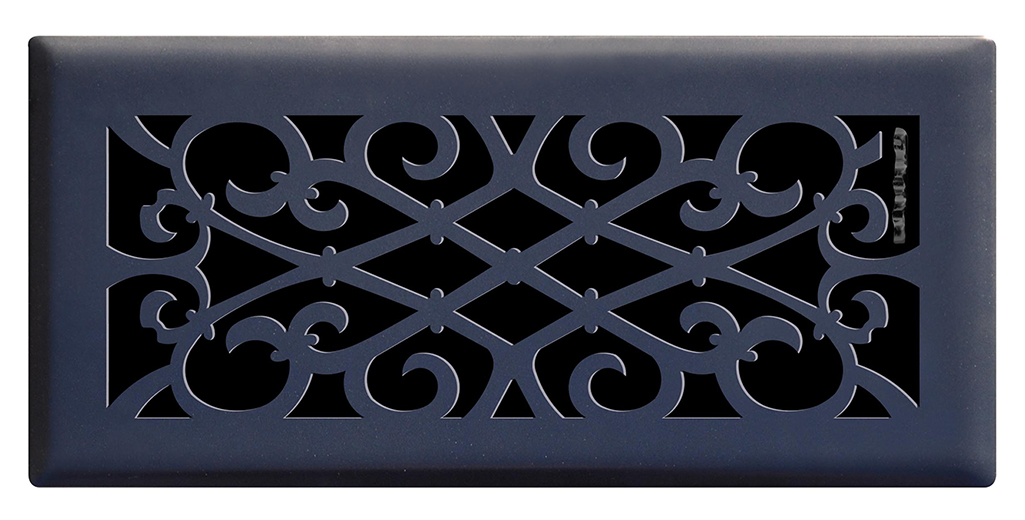 When it comes to choosing the right vent cover, you'll want to consider things like style, energy-efficiency and more. 
In terms of style, a wide range of registers and grilles are available to match your home's decor so you don't have to make additional changes. Here are some of the options available to you online and in-store:
White registers and grilles: A great pick for any room with white trim, white registers and grilles blend seamlessly into your decor.
Black registers and grilles: Going for a dark design? Black registers and grilles are excellent in more modern spaces.
Brown or tan registers and grills: A little more neutral than black, brown and tan registers look great in rooms with wood paneling. They also tend to blend better in more traditional homes.
Decorative vent covers: Decorative designs come in a variety of styles and finishes to match your room's aesthetic.
Vent placement: Always consider vent placement in a room and keep this in mind when you are placing furniture on or around a vent. You don't want to create a draft or block a vent in certain cases. Vent placement: Always consider vent placement in a room and keep this in mind when you are placing furniture on or around a vent. You don't want to create a draft or block a vent in certain cases.
From choosing the best vent covers to finding replacement grilles and registers, we've got you covered no matter what style your home. With the right upgrade, you can improve air flow and the overall appearance of any room. Need help identifying a register or grille? Find products fast with image search in The Home Depot app. Snap a picture of an item you like and we'll show you similar products. We can also help you find all of the HVAC supplies you need in your local store. 
Explore More on homedepot.com