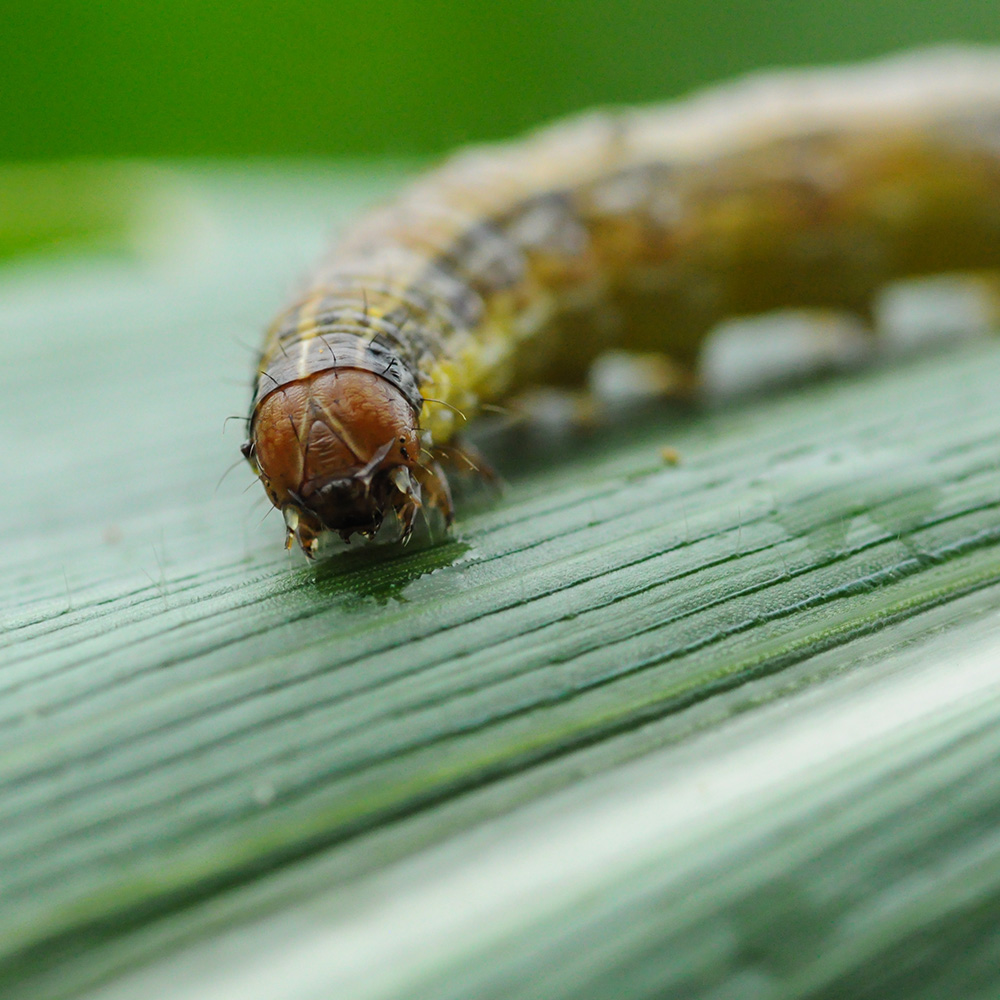 An armyworm infestation can cause significant damage to your lawn if not treated quickly. Get rid of armyworms before these destructive pests destroy your yard as they march across, voraciously eating blades of grass as they go. 
This guide outlines how to identify these invaders, tips to avoid armyworm damage and how to get rid of armyworms in trees and grass in your yard.
What Are Armyworms?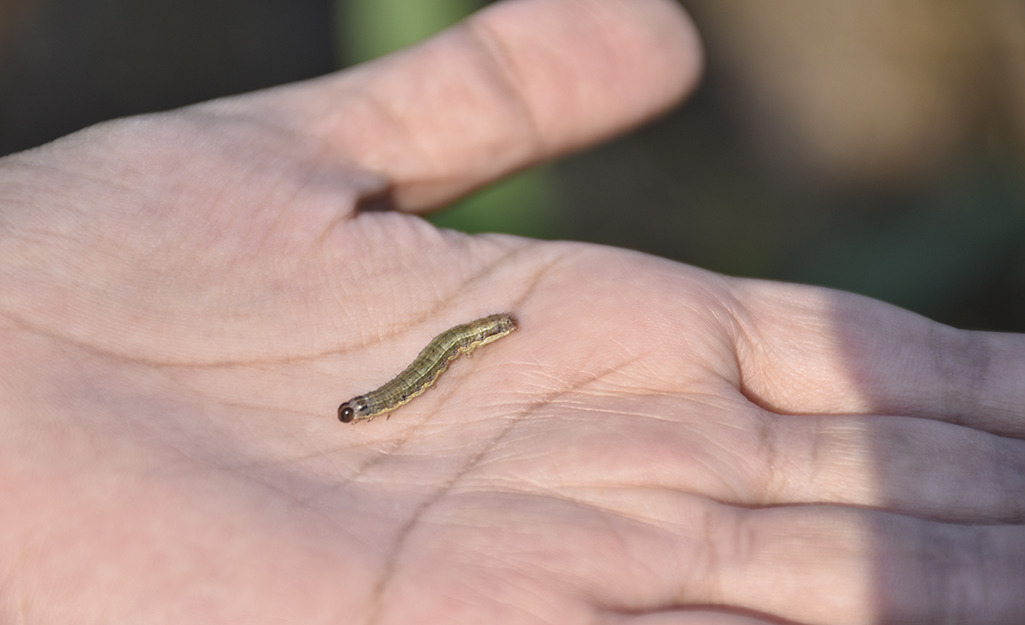 Armyworm damage happens fast. Most commonly found in the southeastern United States, armyworms are most active in the early morning and late evening. Depending on the size of the infestation, you could wake up to a patch of dirt instead of a green lawn.
Fall armyworms cause the most damage to home landscapes. Other species include yellowstriped, beet and the true armyworm. 
The fall armyworm is the larvae of a small moth that has white hind wings and gray front wings that are mottled with darker and lighter splotches. Eggs are laid in clusters of 50 or more at the base of host plants or tree leaves.
When hatched, the tiny green caterpillars with dark heads usually marked with a pale inverted "Y" eat for the next 14 days. As they grow to more than an inch long, their bodies change to brown with a white stripe along the side and a reddish-brown head. The lifecycle is about 28 days, and several generations can occur in a year.
Armyworms aren't picky eaters and can attack many kinds of plants as they migrate in search of edible foliage. In addition to warm-season turfgrasses such as Bermuda and fescue, they can attack agricultural crops. As they feed, larvae leave brown spots on the lawn. A heavy infestation can shear blades to the ground.
Armyworm Control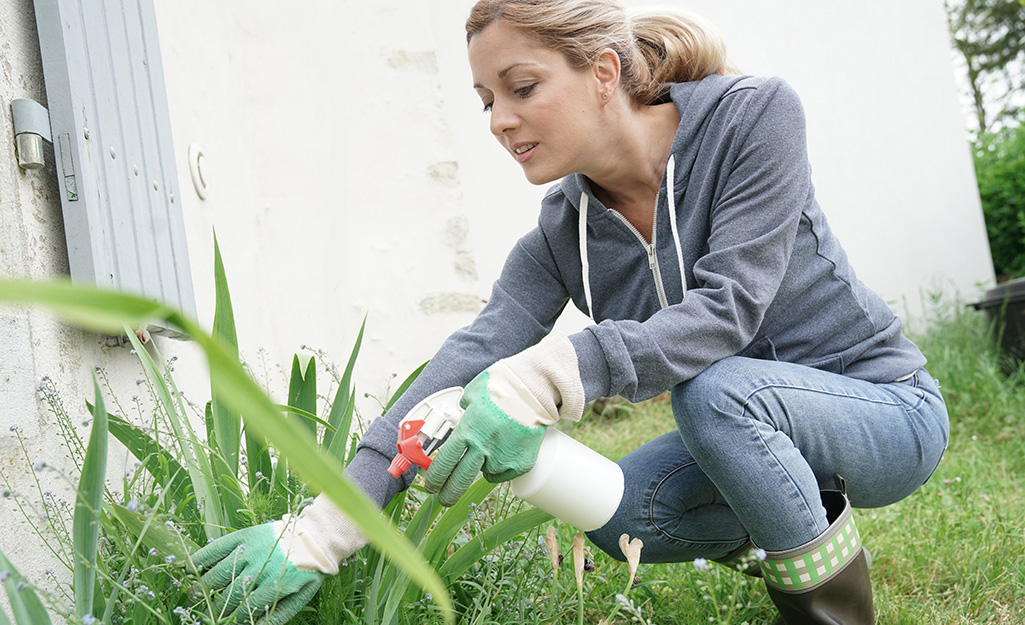 Armyworms have a number of natural enemies, and in most years, the population is kept under control. Parasites, including some varieties of wasps and flies, are effective in keeping them at bay. Ground beetles also help limit outbreaks, and birds, rodents and skunks will consume large numbers of larvae and pupae.
To control armyworms, keep your lawn healthy. Mow grass to the correct height for the variety, and keep grassy weeds under control, as these can attract egg-laying adults. 
Armyworms should be controlled when they occur in large numbers or the damage caused by them is becoming excessive. Treat your lawn with a lawn insect and pest control product when leaf damage is noticed or large numbers of caterpillars are seen.
Use a labeled organic insecticide for natural pest management for armyworm treatment. 
Spinosad is a bacterial product produced by fermentation and can be used to control insects in the landscape and garden.
Bacillus thuringiensis (B.t.) products can selectively control small armyworm larvae without harming beneficial insects. Re-treating is recommended because B.t. residue remains on turf for less than two days and washes away with rain.
Other insecticide choices for armyworms in lawns can contain bifenthrin, carbaryl and permethrin.
 Shop The Home Depot for products to keep your lawn free of armyworms. Need products delivered? Order online for delivery to your home. 
Explore More on homedepot.com