Cooktops come in gas, electric, coil and induction options. There are many cooktop varieties available for your kitchen. Induction cooktops offer the functionality of a standard cooktop plus safety and easy cleaning. They are known for fast, consistent heat. Use this guide to find out what induction cooking is. You will also learn how to use an induction cooktop. Learn why an induction cook top could be the best option for your kitchen.
What is an Induction Cooktop?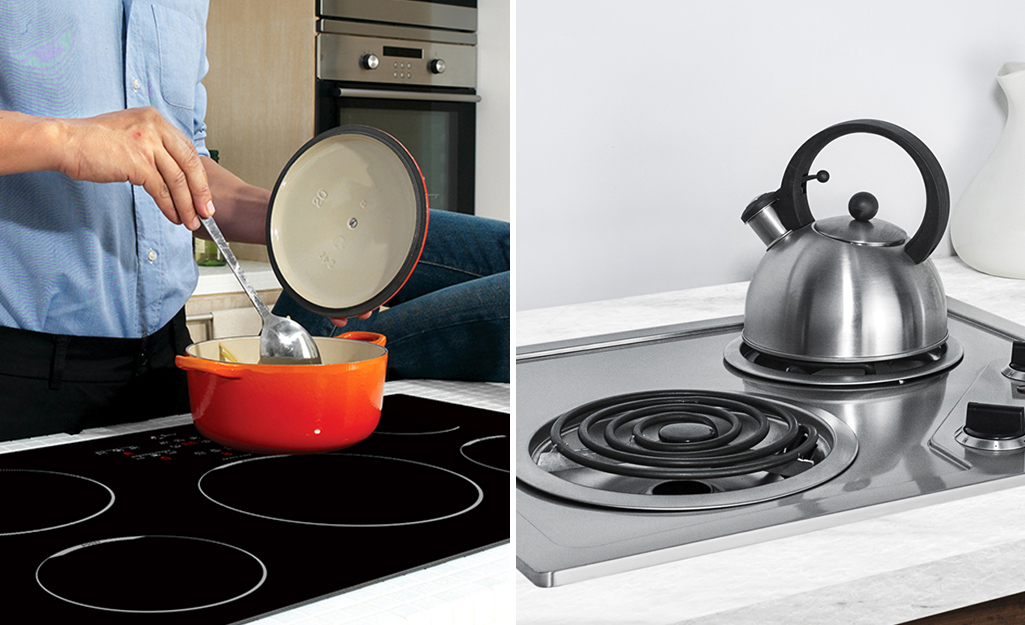 Induction stovetops heat food differently than other cooktops. In traditional cooktops, electricity or gas heats the element and, in turn, the element heats the pot. With induction cooking, only the cookware is heated. An induction stovetop uses magnetic coils. When turned on, these coils create a magnetic current. This current attaches to an induction-compatible pot and heats it.
The surface of induction cooktops remain cool to the touch during the cooking process. 
Induction cooktops heat cookware and therefore food more quickly.
Induction cooktops are more energy-efficient than a gas or electric cooktop.
Induction cooktops are easier to clean than traditional burners.
Induction Cooktop Cookware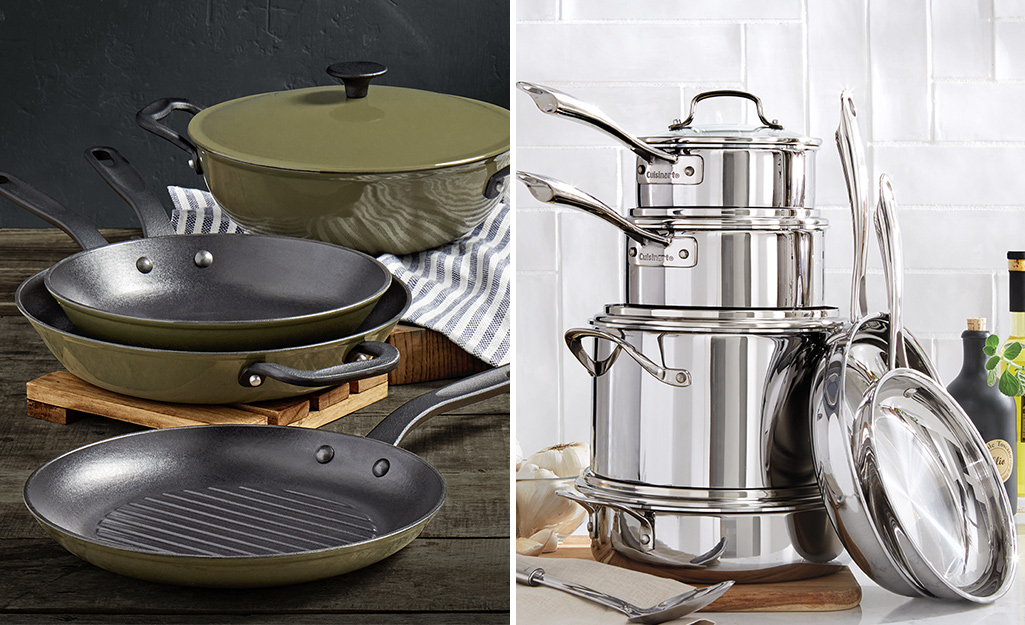 Induction cooking vessels contain a ferrous metal which concentrates the electrical currents that produce heat during the cooking process.
The most compatible, induction-ready cookware for an induction cooktop is cast iron and various stainless steel models. Common cookware like aluminum, copper or glass is not compatible with induction unless it has a magnetic layer at the bottom of the pan.
Test your cookware compatibility by holding magnets near the bottom of the pan. If the magnet pulls strongly towards the pot or pan, it will work on an induction cooktop. If there is a gentle or no pull on the magnet, the cookware does not contain the right metals to generate heat on an induction cooktop. 
Induction Cooktop Speed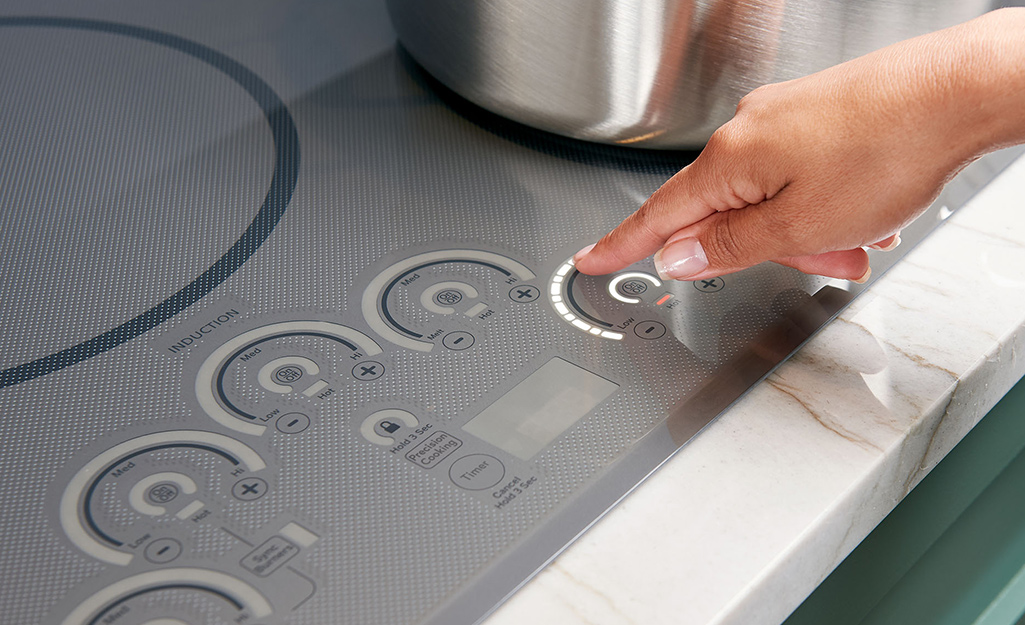 Induction cooking produces heat energy inside the cookware, causing the pan to get hotter and cook your food faster. 
Induction burners can be conveniently built into countertops and heat up to 50 percent faster than an electric burner or gas burners. You can turn on the heat and quickly adjust temperature on the cooktop and in the pan.
Tip: While induction cooktops can quickly be switched on or off, understand that the heat value on induction cooktop knobs is different than that of gas ranges or an electric stove. Be sure to try your hand at different meals in order to get a grasp on how much heat you need during cooking.
Induction Cooktop Safety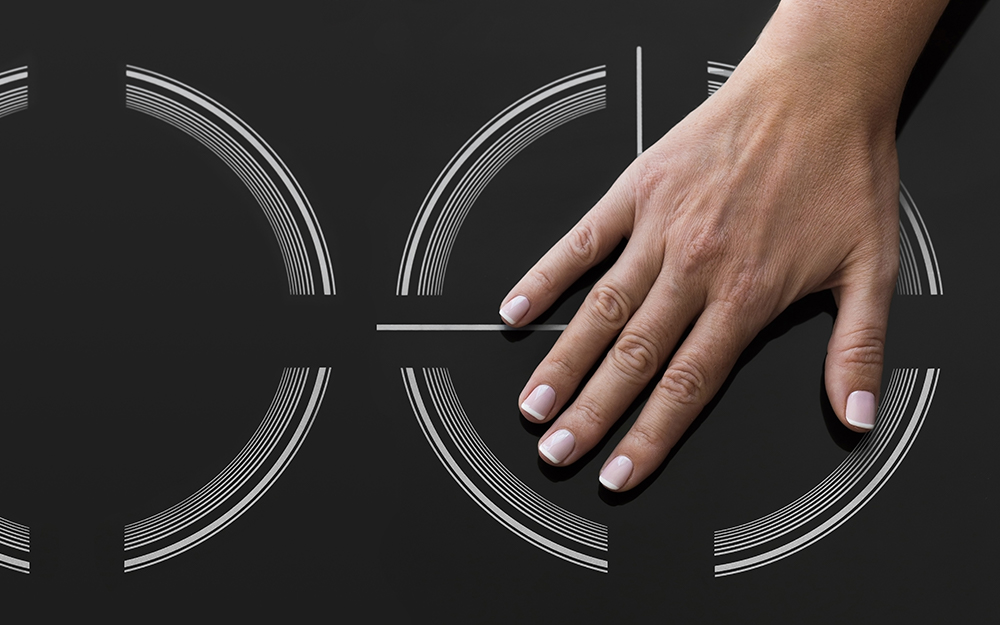 Induction cooktops are safer than other cooktops because there is no open flame. The cooktop only heats when turned on and there is cookware in place.
These cooktops are typically cool to the touch because they do not generate heat directly on the flat surface. Still, if your cooktop has been recently used for cooking, do not put your hand on the cooktop in case the cookware has made the surface dangerously hot.
Induction Cooktop Maintenance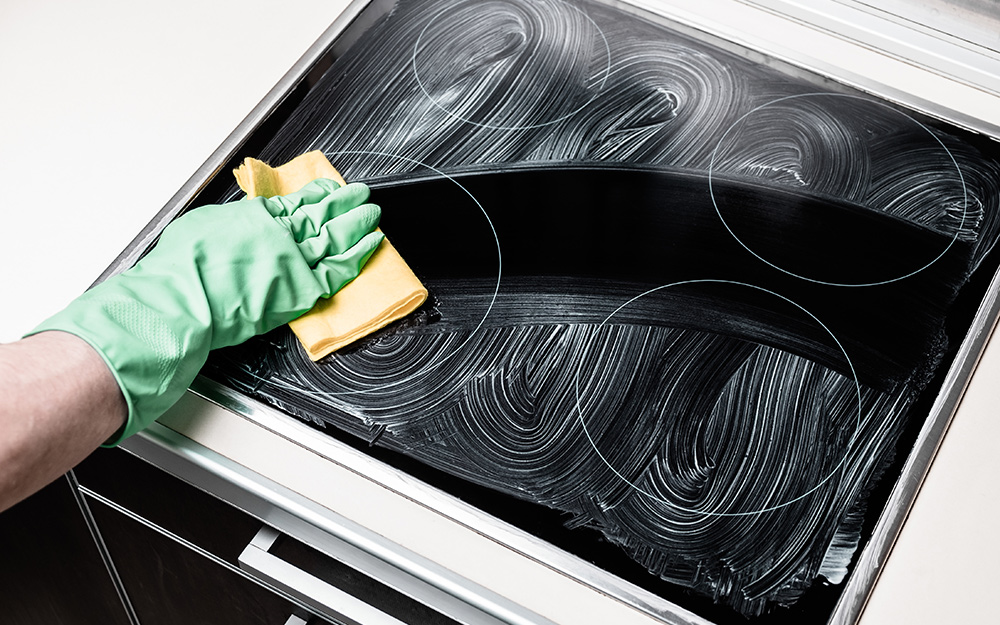 Cleaning an induction cooktop is easier than cleaning a standard gas or electric cooktop because spilled food doesn't bake into the surface. However, the glass ceramic cooktop surface can suffer abrasions or scratches over time. Here are a few tips for cleaning your induction cooktop surface:
Turn off all heating elements and wait until the cooktop has cooled down.
Use a dry cloth or cooktop scraper to remove dry cooking debris or crumbs from the surface. 
Use a damp sponge to wipe off liquid cooking spills before adding a small amount of cooktop cleaning cream to the surface. 
Wipe the cooktop cleaning product with a paper towel until the surface is clean.
Use a dry cloth to wipe off remnants of the cleaner from the cooktop surface.
Tip: For a deeper clean, use a clean cloth, white vinegar and cooktop cleaner cream to remove hard water spots.
Induction Cooktop Features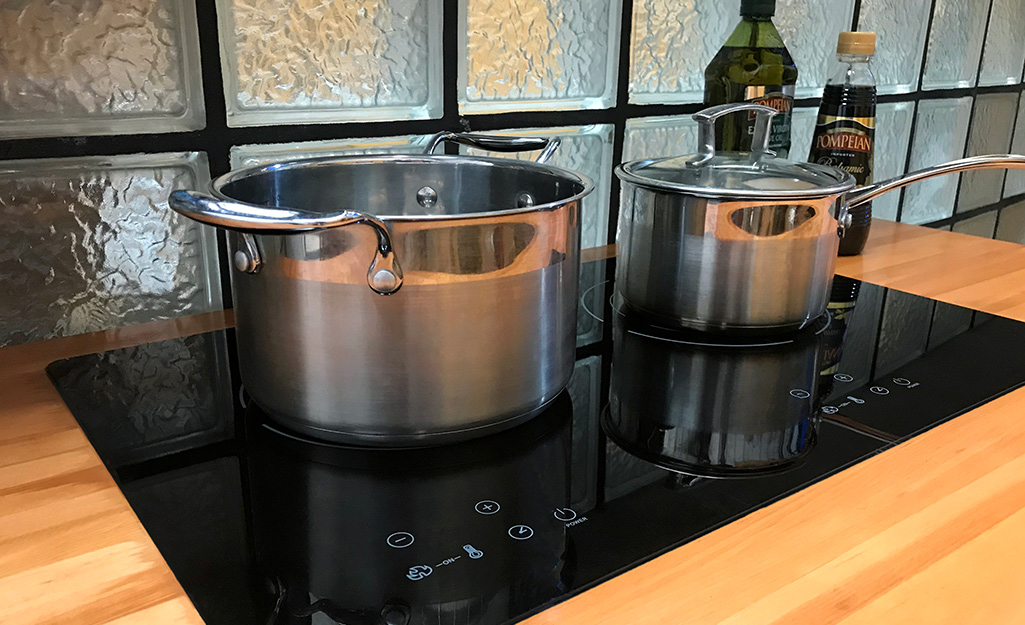 Smart touch screen controls are more accurate for temperature control and are easy to clean.
Auto-Shutoff: Once the maximum temperature is reached during the cooking process, the induction burner will shut off automatically to keep from burning food. Timers and understanding the temperatures of your induction cooker will help ensure your food is cooked completely.
Portability: A 2-burner induction cooktop works well on a kitchen countertop. Single-element portable induction cooktops fit into smaller kitchens and are good for travel. 
Things to Know Before Purchasing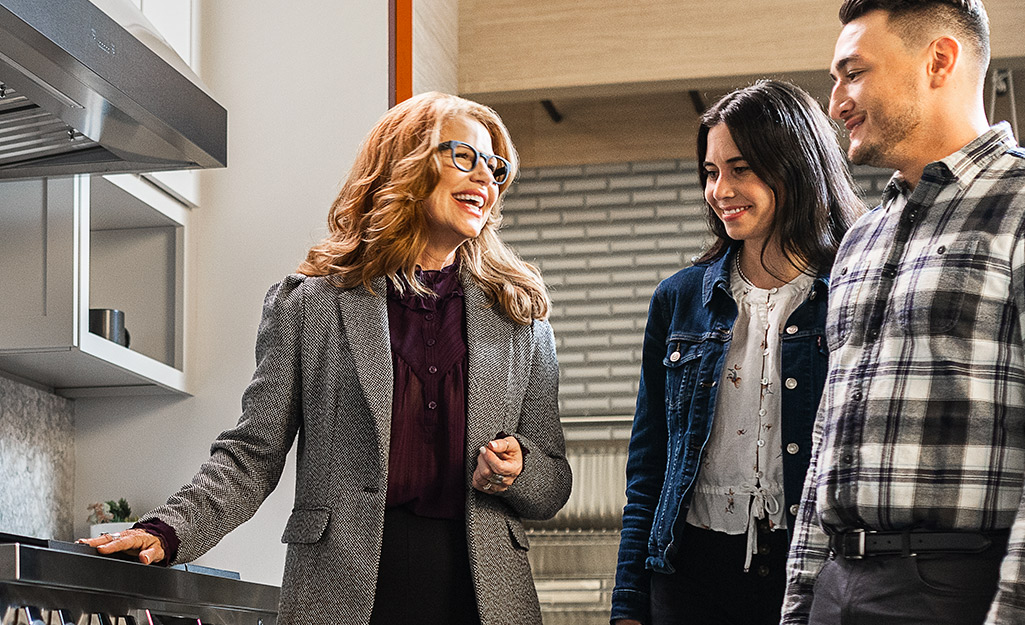 The induction cooktop has become more affordable in the last few years, ranging from $150 to $2,000. They are a great cooktop option for a kitchen and a good choice for families looking for more convenience, safety and durability. When shopping for new appliances, remember that homes built before the year 2000 likely use 3-prong plugs, and those built after 2000 use 4-prong plugs. 
When you add professional installation to your new appliance purchase from us, the delivery agent carries both types of cords to make sure your home is covered. If you purchase a new appliance from us without opting for professional installation, we'll provide a 4-prong cord. If your home is equipped with a 3-prong outlet, you will need to purchase a 3-prong cord or connector adapter separately. 
We offer a wide range of induction cooktops and ranges at a variety of price points to fit your budget. Head to your local store or download The Home Depot Mobile App to find what you need.
Explore More on homedepot.com