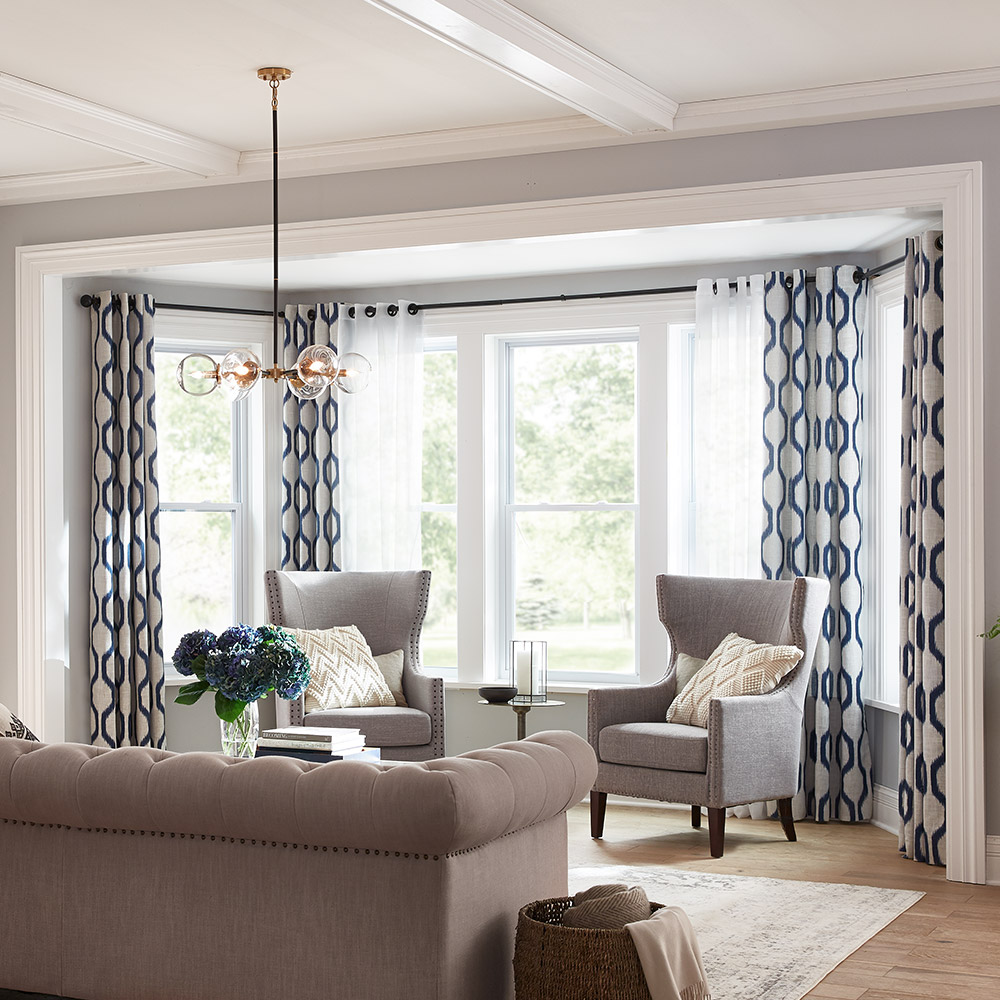 When building or remodeling a home, you'll discover many different types of windows to choose from, as well as different types of window frames. Here's a breakdown of the most common window styles so you can make a more informed purchasing decision regarding types of windows.  
Types of Windows
| | | | | | | | | | |
| --- | --- | --- | --- | --- | --- | --- | --- | --- | --- |
| bay windows | casement windows | awning windows | basement windows | double hung windows | single hung windows | Fixed Skylights | sliding windows | Shaped Windows | Picture Windows |
| Bay windows can make any room feel bigger, brighter and airier. These windows provide a panoramic outdoor view, but can be costly to maintain and repair. | These windows are ideal for difficult-to-reach areas such as over a kitchen sink. Hinged windows are a type of casement window that open at the sides and offer great ventilation. However, they can be difficult to use with a screen and often lack security. | An awning window tilts outward and saves energy but can be difficult to clean and maintain. | These types of windows help seal the bottom of your home and let light into a basement while still preserving some privacy. | This is a great window to get cross ventilation. Double hung windows help flush out the heat collecting near the ceiling. A double hung window features two operating sashes that can be moved up or down to let air in the top, bottom or both. | This is an affordable window option. It offers a single operating sash, with the top section fixed so that only the bottom can be moved up for ventilation. | Tubular skylights have recently become increasingly popular because of their energy efficiency and natural lighting. Easy to install and flexible, they need a small hole compared to standard skylights to brighten any space. | This is another affordable window installation option with simple locks and access to outside. | Shaped windows come in white vinyl octagon or circular shapes. The windows include removable nail fin frames. Many also come with energy efficient Low-E 366 glass. | White vinyl picture windows are wider than standard windows. They create a panorama effect in the view. They include a removable nail fin frame. Some are available with energy efficient Low-E 366 glass. |
Vinyl Window Frames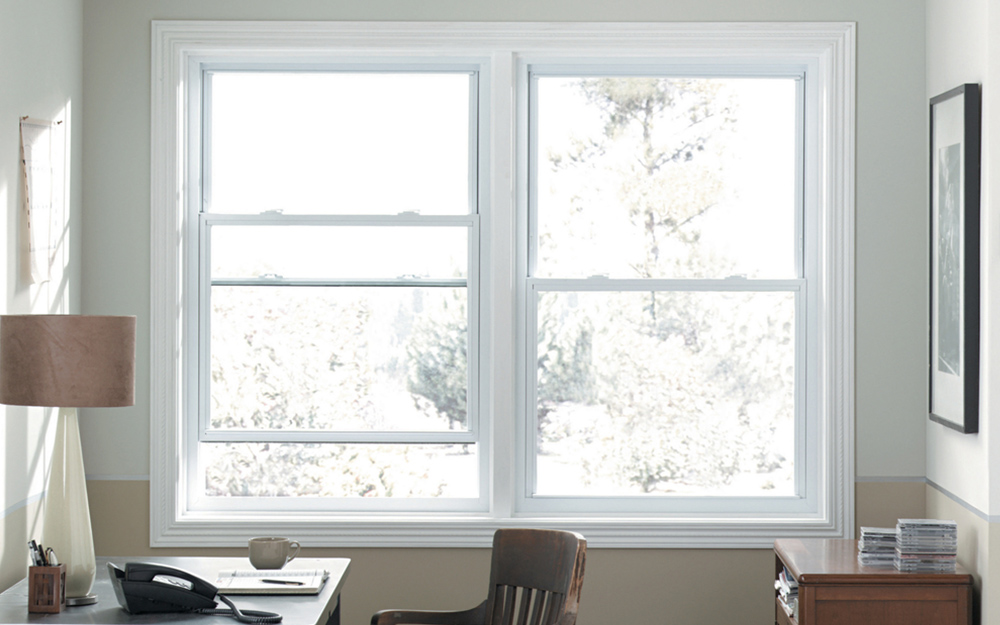 Along with different types of windows, there are several different types of window frames. Vinyl window frames usually consist of PVC, along with ultraviolet protection against the sun. In addition, vinyl is water-resistant and easy to maintain.
Aluminum Window Frames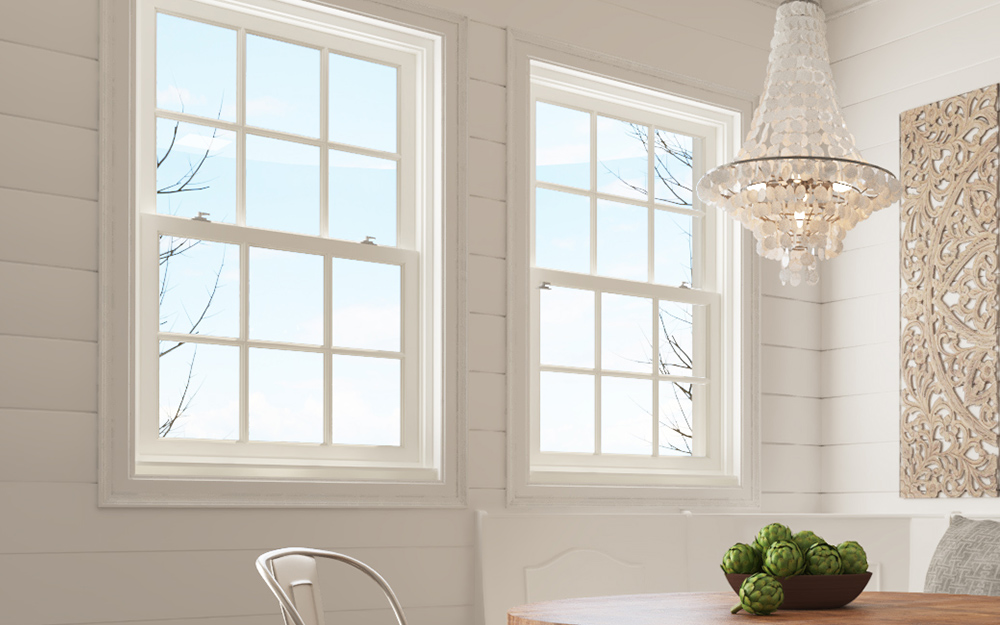 Aluminum window frames are one of many popular types of window frames. They offer a more contemporary style in addition to conducting heat and cold well.
Wooden Window Frames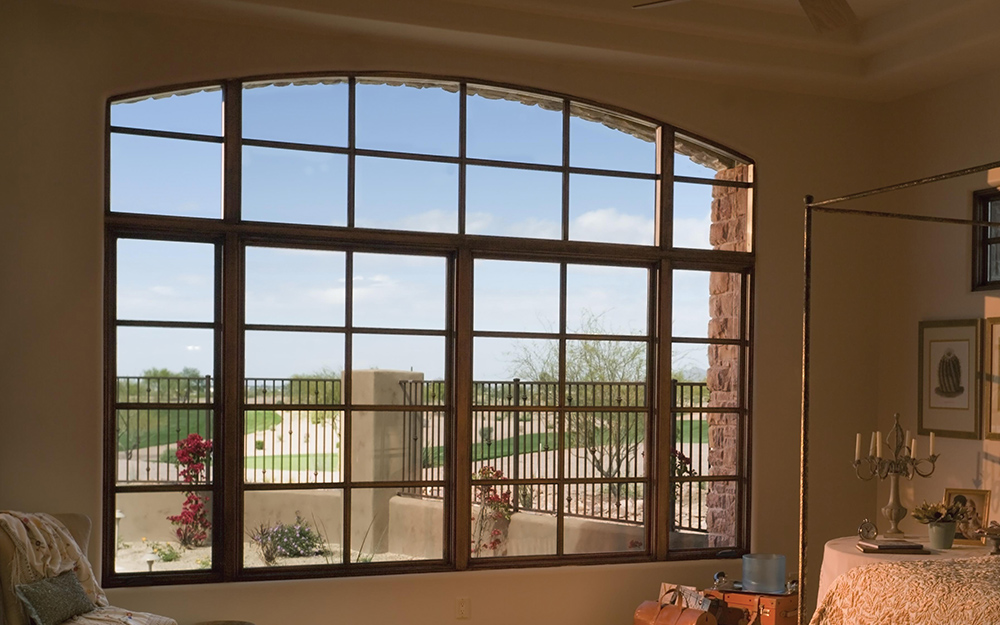 Wooden window frames will not stick due to expansion and contraction. However, they can be susceptible to rot and weathering and will need annual maintenance to maintain them.
Parts of a Window Frame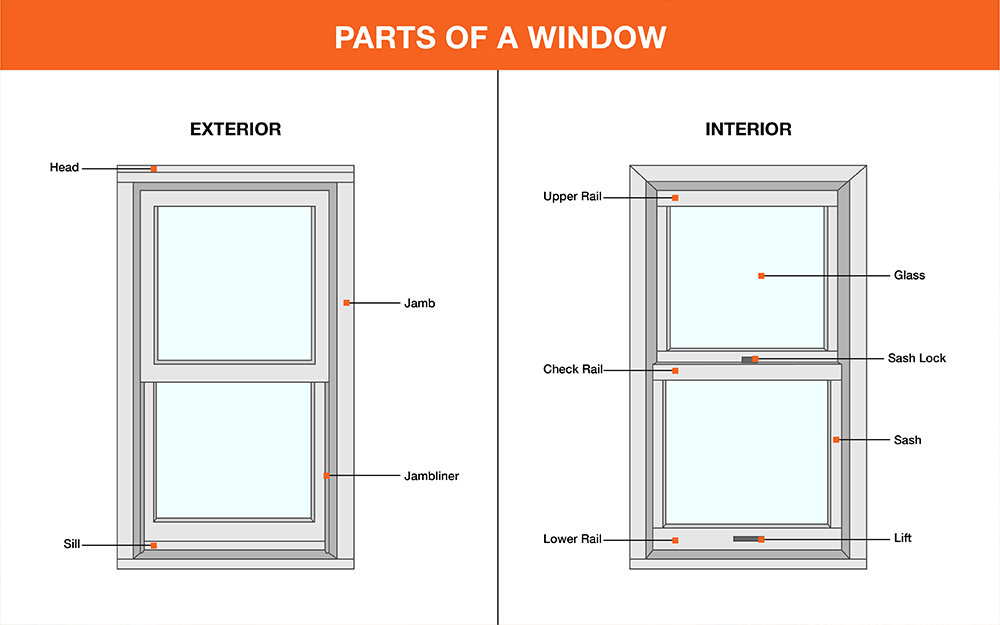 A window frame for most types of windows consists of several different parts. 
The interior parts of a window frame, for most types of window frames, are a balance, sash, check rail, glass, lower and upper rails, lift and sash lock. 
The exterior parts of a window frame include a frame, head, jambs, sill and jambliner. It is important to understand where these parts are when working with a window frame.
Window Screens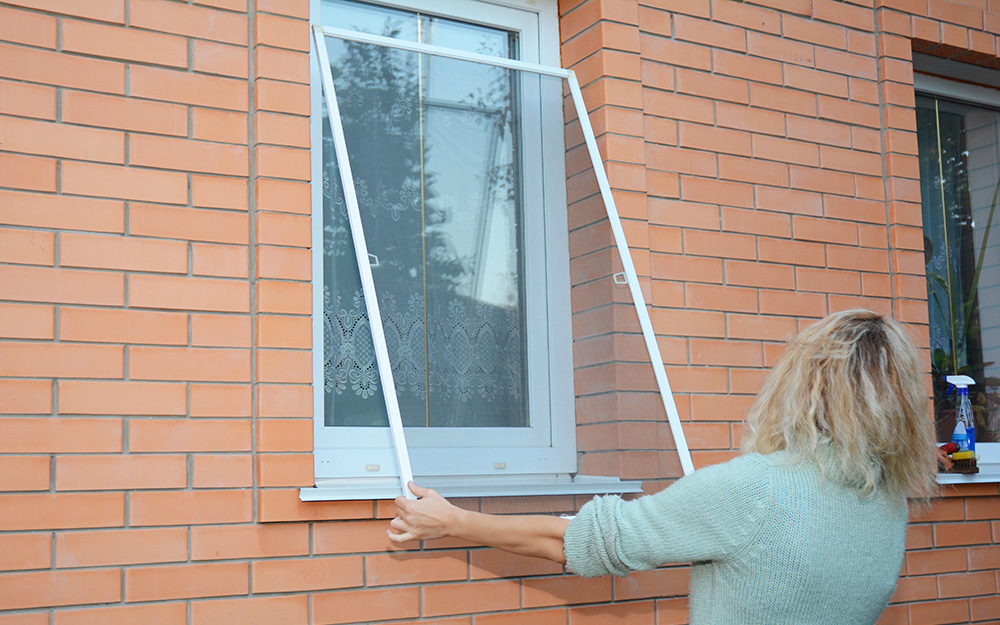 Window screens are among the most common window accessories. A window screen is designed to cover a window opening and protect its glass from damage. Window screens are available for most window types, from standard windows to skylights. Screens can be customized to fit shaped windows.
They come in a variety of textures and materials like fiberglass and aluminum. Fiberglass is the most common window screen material used in construction and home windows. It is an economical screen product that does not damage easily.
Aluminum window screens cost more, but are stronger and more durable. The finish reduces glare and makes the screen damage- and corrosion-resistant.

Tip: Products like BetterVue and pet screens are built with a material and finish that provides stronger visibility than that of insect screening. It protects your home windows from punctures and weather damage.
There is a window style to match your needs and budget. Find everything from a picture window to frame your view to a simple standard window to open up a room. For free design and installation help with windows and doors, call us any time between 9 a.m. - 8 p.m. EST at 1-833-HDAPRON (432-7766).

Ready to get your new windows home? Use The Home Depot truck rental has pickups, vans and moving trucks.
Explore More on homedepot.com