Small, inexpensive projects can have a major impact on your bathroom's look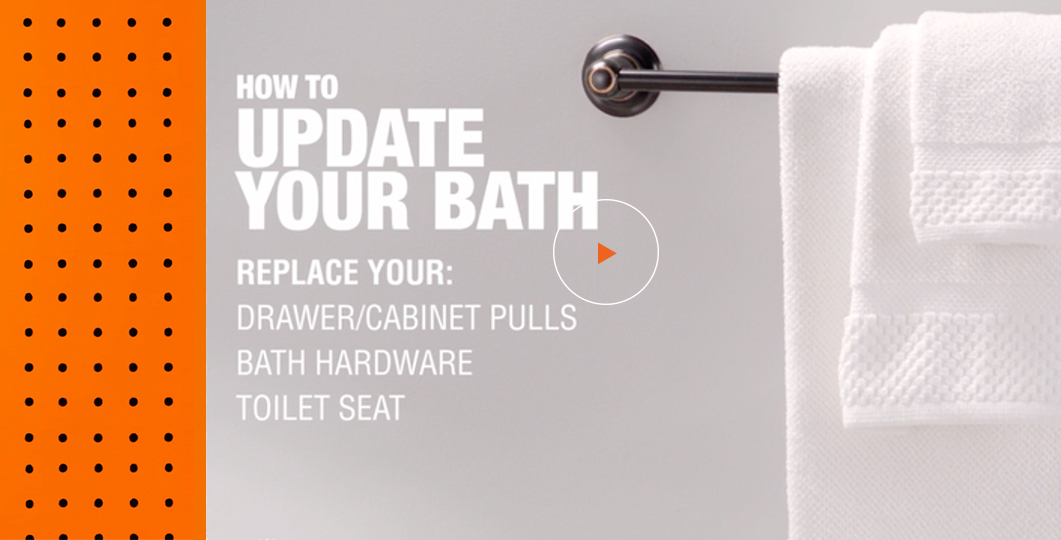 The cost of a complete bathroom remodel can quickly add up. Fortunately, there are several small projects that will give your bathroom a makeover without breaking the bank. For bathrooms with windows, add an affordable but aesthetically pleasing feature with a new set of shades, or put a small indoor plant on the sill.

The video above shows three quick and easy updates for bathrooms of all sizes. Keep reading below for more ideas.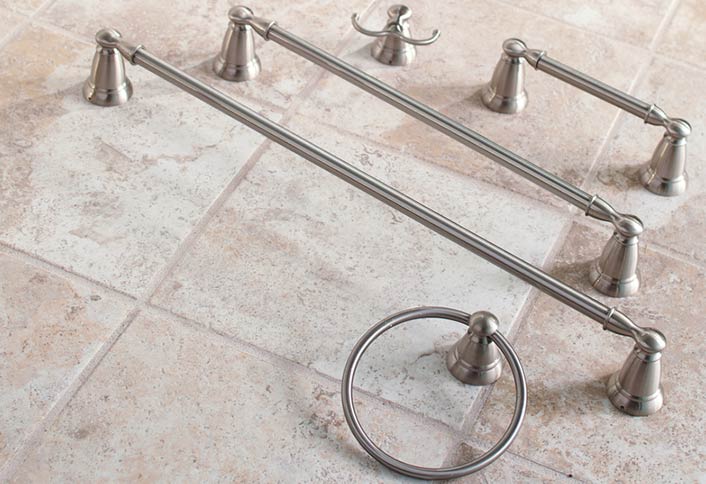 The small details say big things about your bathroom style. Changing your knobs and pulls to brushed nickel or bronze can create a new decorative touch.
Consider matching the new metal hardware to your faucet, lighting fixtures and door hardware.
Also coordinate your towel bars, hooks and toilet paper holders in the same finish.
Lastly, give an added safety boost to your tub and shower with decorative grab bars.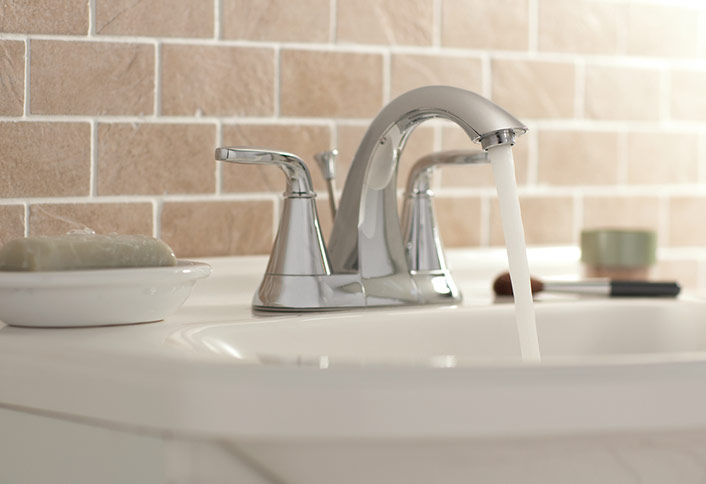 Updating your faucet with a new low-flow model is a relatively inexpensive way to cut water consumption while adding a refreshed look to your sink area. And since it's one of the most commonly used items, a new faucet is a great way to display your personal style.
Showerheads and hand showers add a nice touch to your overall bathroom design while making your showering experience more enjoyable. Replacing a showerhead can be a quick and inexpensive project.
Hand showers can be used as a fixed shower or hand-held for maximum versatility. Drill-less models provide easy installation.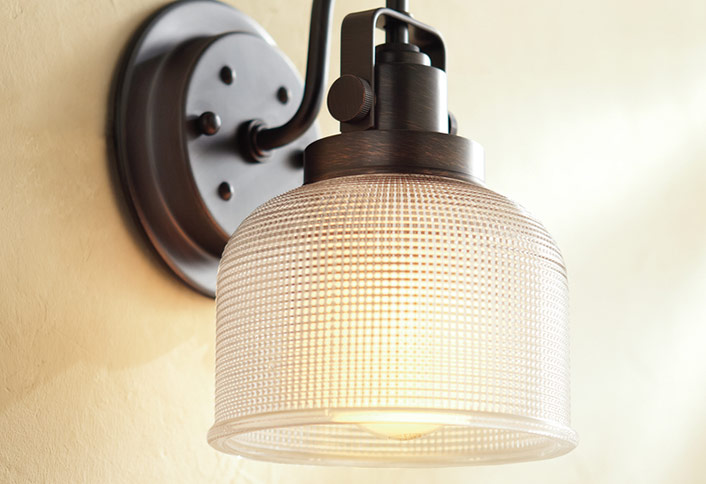 New light fixtures add a touch of illuminating ambiance to your bathroom. Consider updating the existing fixtures or adding a few decorative sconces to complement your faucets and hardware.
Select new fixtures with LED lights to save energy and lower your utility bills.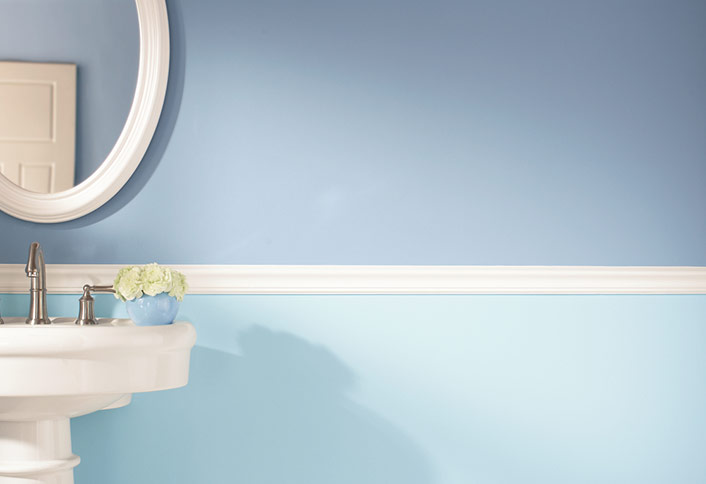 Color is the key to any room's personality. For a look that takes center stage, select a color that matches your vanity, faucet and hardware.
Also, add a fresh coat of paint to the moulding to brighten up your trim and door entrance.
Make sure to select a paint that can stand up to moist conditions.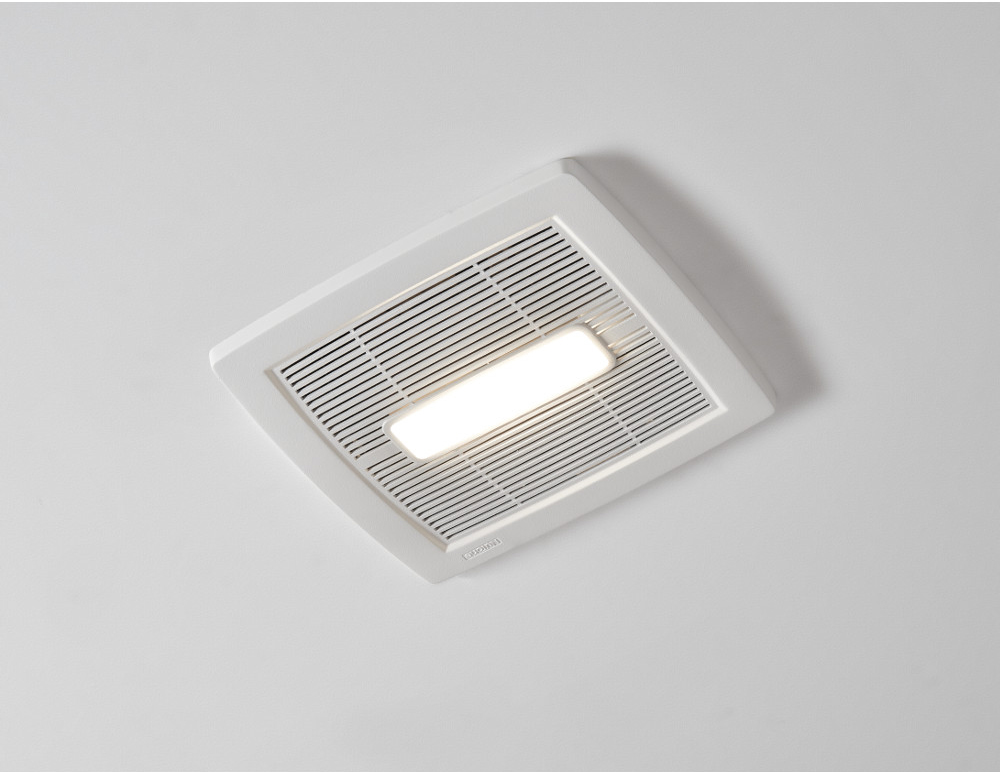 Bath fans play an important role in removing excess moisture and odors from the bathroom. Newer models are fashionable as well as functional, offering quieter operation and an assortment of decorative features to complement any bath lighting system.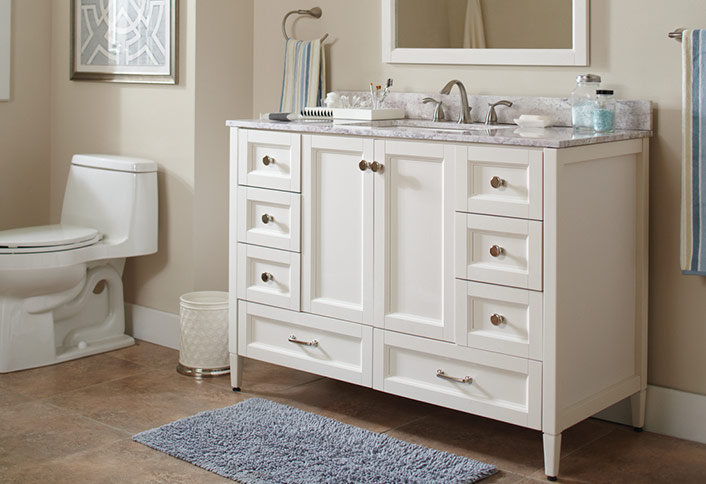 Replacing an old, outdated vanity can transform your bathroom into an entirely different space. With styles ranging from eclectic to traditional, a new vanity can greatly enhance the storage, functionality and look of any bathroom.
Many bath vanities include coordinating vanity tops and matching mirrors.
Whether you go with laminate, granite or something in between, a new vanity top can add dramatic new texture, style and color to your bathroom.
Add a coordinating sink or select a vanity top that has a built-in bowl. The variety of styles, materials and finishes make replacing a vanity top the ideal project for any budget. Be sure to update the faucet as you update the vanity top.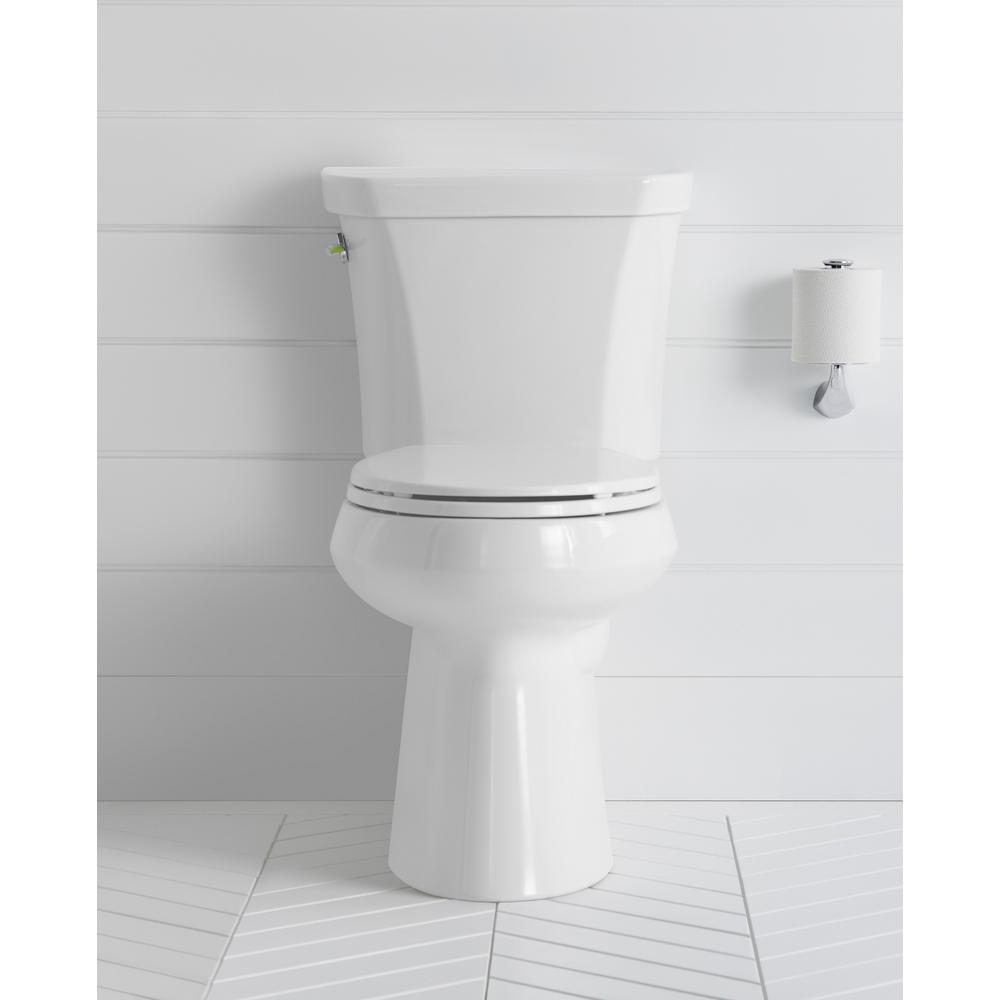 Swapping your toilet seat is a simple way to refresh your most basic bathroom component.
Soft-close options add a gentle touch and prevent slamming or shifting.
These are easy to install and are available in high-shine finishes for a luxuriously sleek accent.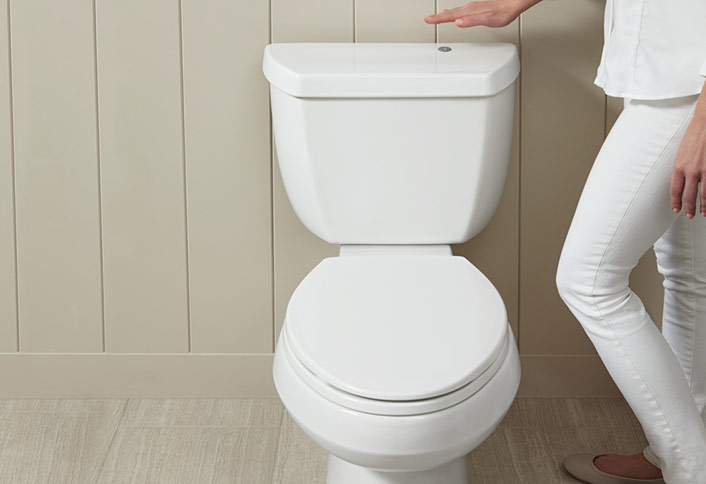 Most people think of toilets as purely functional, but today's models offer a level of performance, efficiency and style that was not available a decade ago. Choosing an economical, high-efficiency or ultra-low-flow toilet offers substantial water savings without sacrificing performance or aesthetics.
A chair height toilet provides added comfort and easy accessibility.

Now that you know how to update your bathroon, let's tackle some other projects: