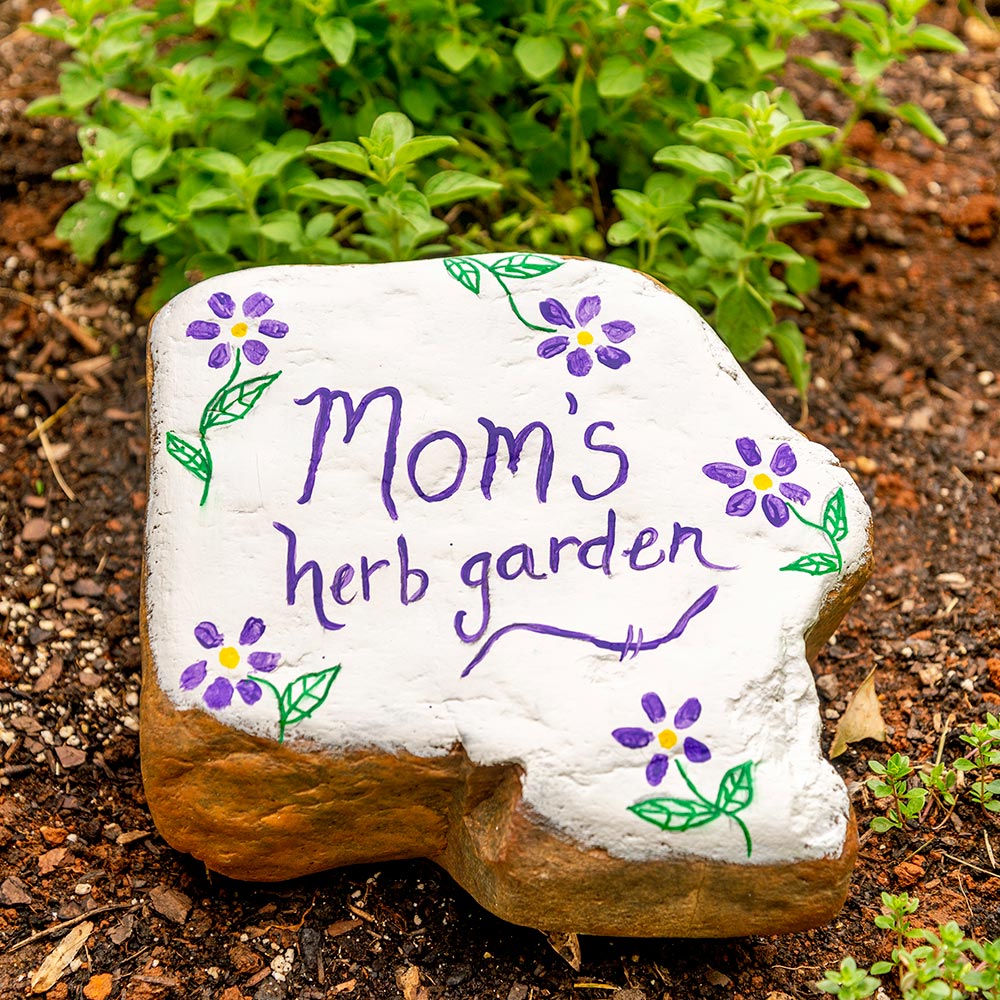 Gather the kids and take an hour to make Mom a gift she'll treasure all summer long. This easy-to-make herb garden marker will be a hit with mom and will make her garden extra special.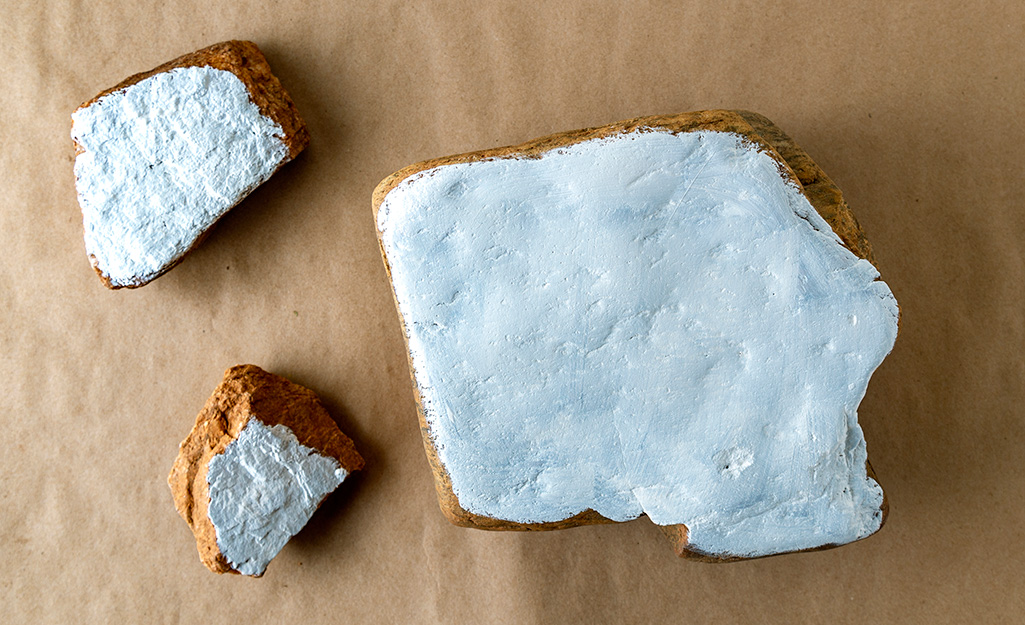 Use a light color for the base. You only need to paint the side of the rock that will face up. This will give you a blank canvas for your design and help cut down on drying time.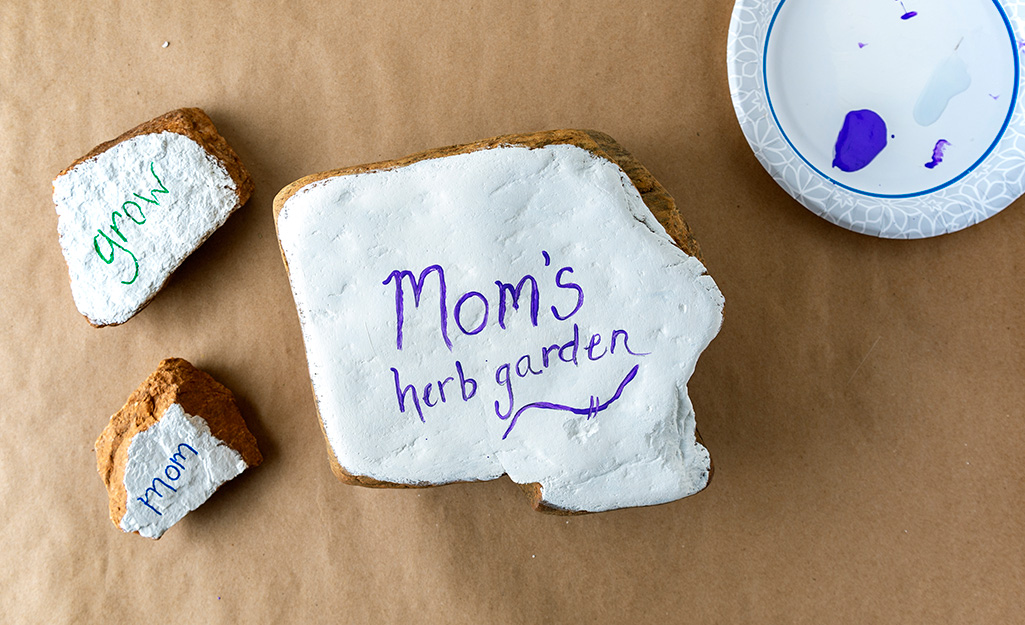 Write out the name of the herb onto the rocks or make a personal sign for your mom's garden. A paintbrush will be easier to draw or write over an uneven surface. You can use paint pens to write the herb name on the rocks with a smoother surface or for touchups.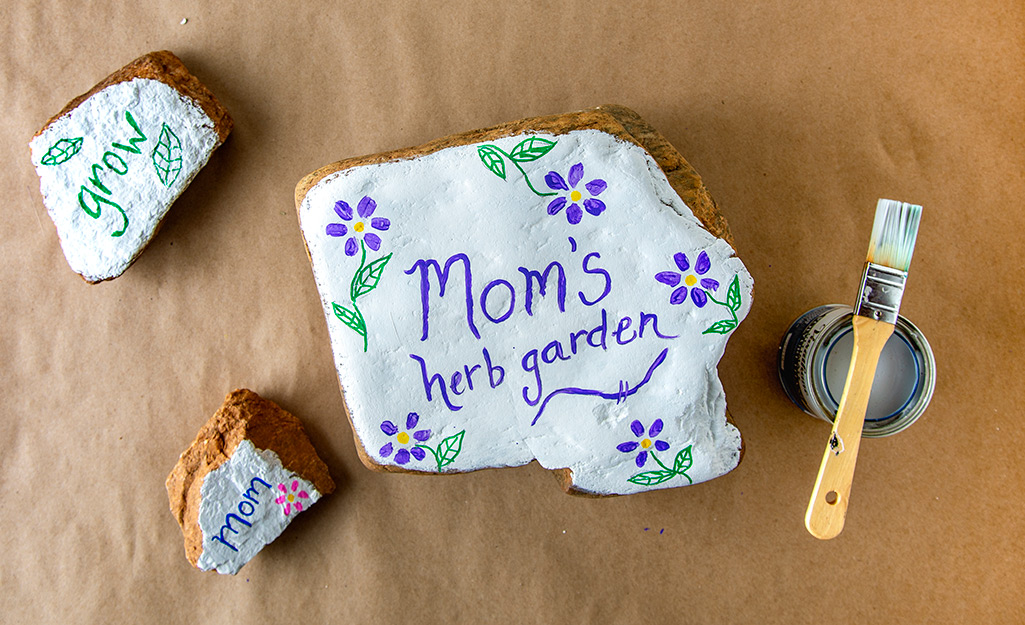 Since the markers will be out in the elements, you'll need to protect your artwork. Paint a layer of polyurethane over the design and let it dry overnight.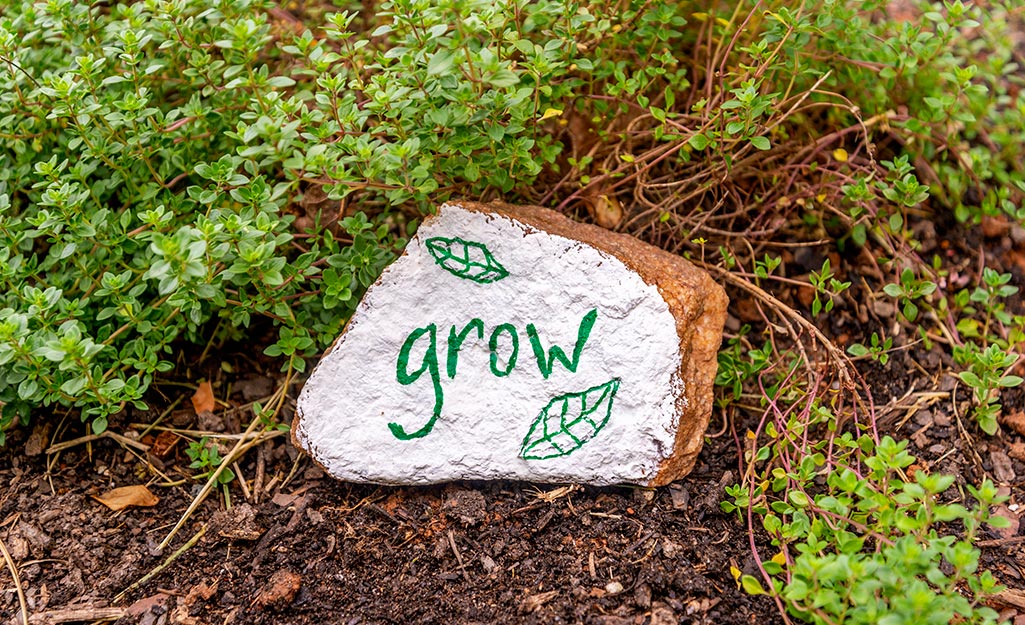 Pop the herb garden markers in the garden. Adding a whimsical word or saying will add a bit of fun to the garden.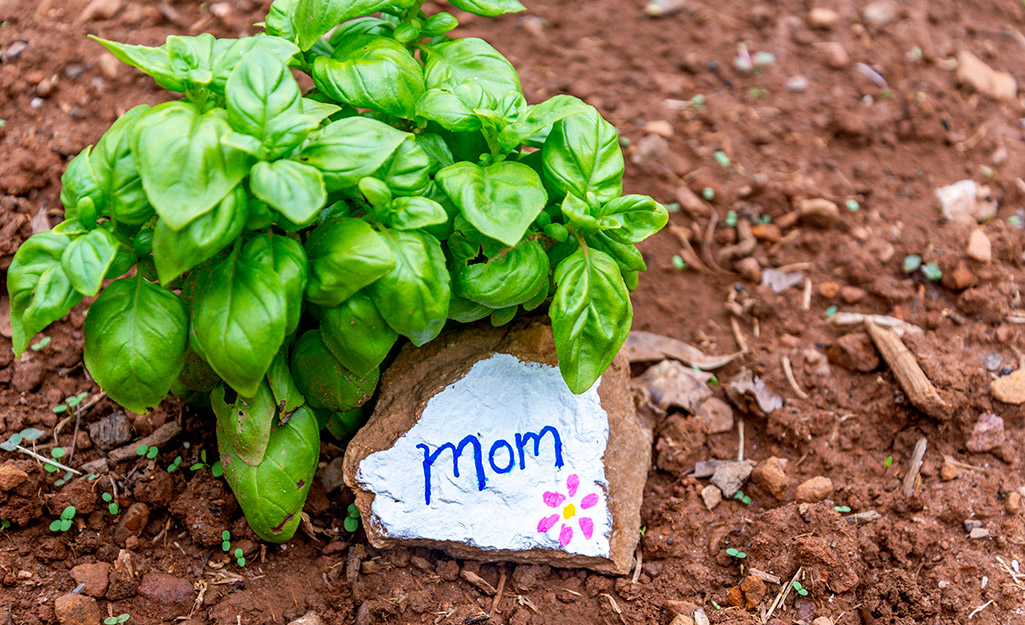 Make a special mom rock and place it next to her favorite flowers and herbs in the garden.
7
Paint More Rocks for the Garden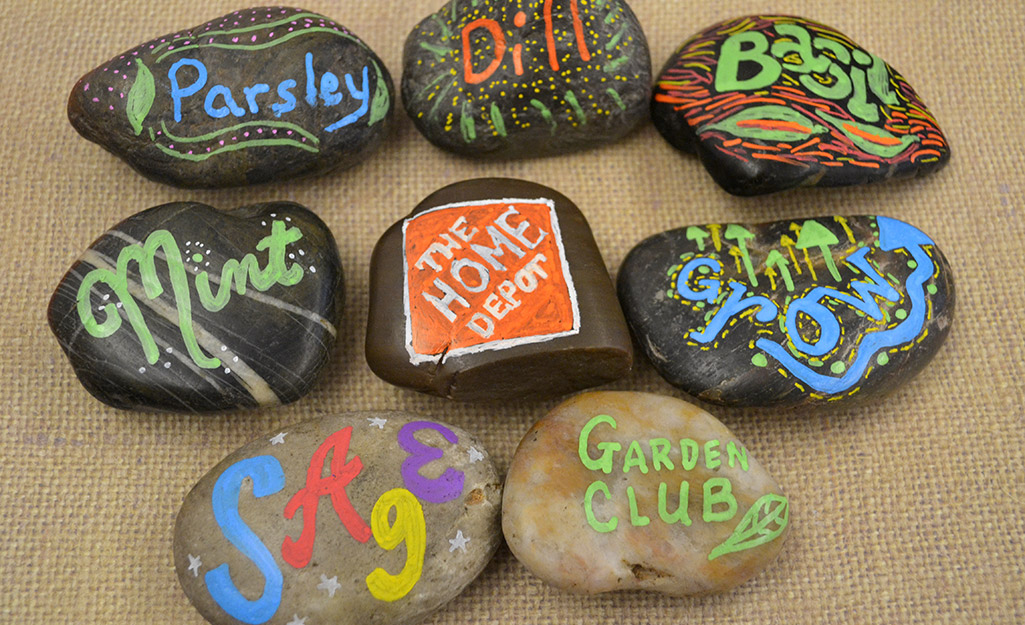 Smooth craft store rocks are best for making individual plant labels. Get creative and have fun. There's no right or wrong way to decorate rocks.
Of course, there are lots of ways to label plants in your garden. In the Garden Center, you'll find bamboo sticks for labeling, along with plastic plant markers. Be inspired and keep your garden organized in style.
The Home Depot has everything you need for your herb garden. If you need a product to complete your project, we have options to deliver online orders to your doorstep.
Explore More on homedepot.com