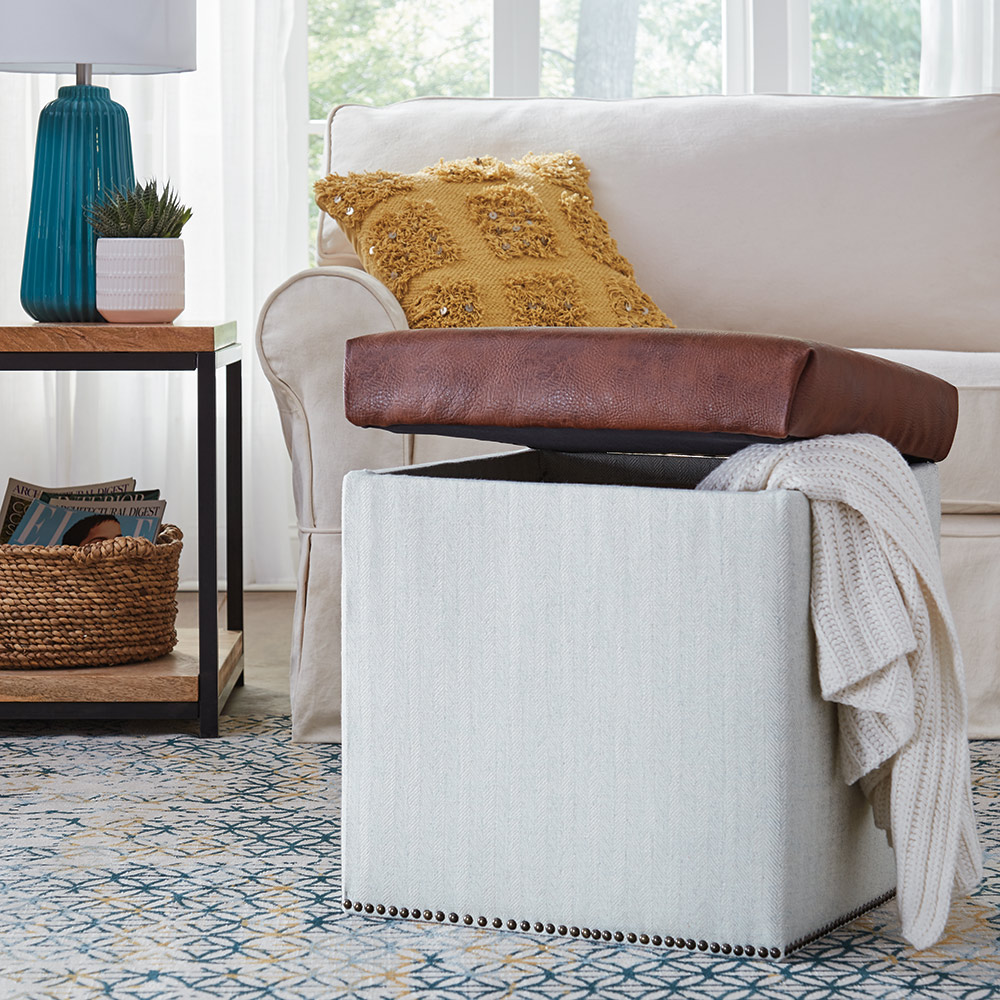 Building your own storage ottoman is a relatively easy DIY project that will provide you with a stylish piece of furniture, a place to rest your feet and a place to store items such as shoes or blankets.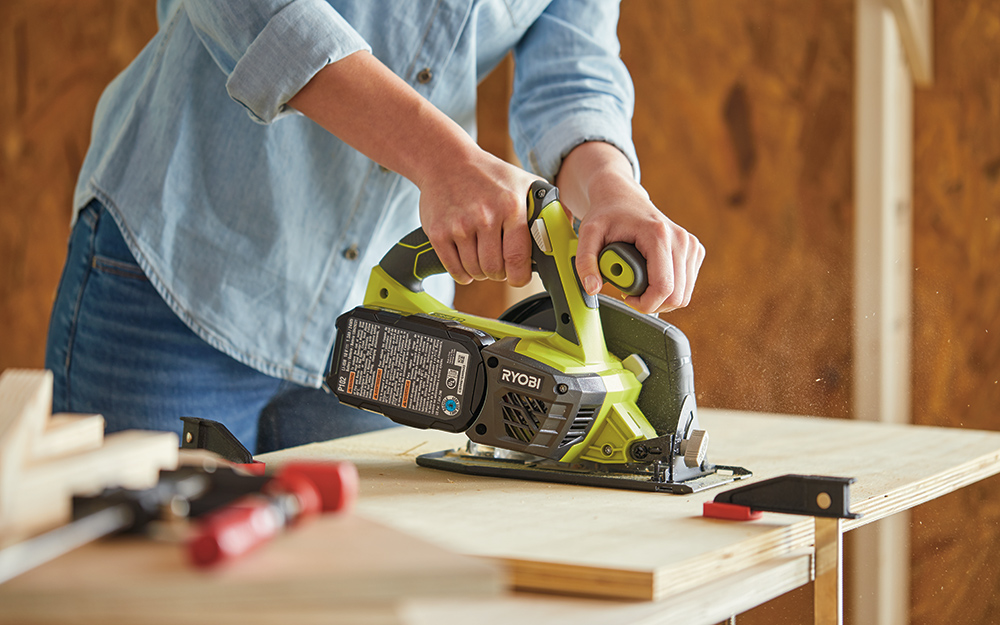 Cut the pieces you need out of a 4- x 8-feet piece of plywood using the following dimensions:
29-3/4-inches wide for the front and back of the ottoman and lid.
22-inches wide for the sides of the ottoman and lid.
13-3/4-inches high for all four sides of the ottoman.
3-inches high for all four sides of the lid.
The four 2- x 2-feet inside corner supports are 9-inches high.
You can also have the plywood cut for you at your local Home Depot.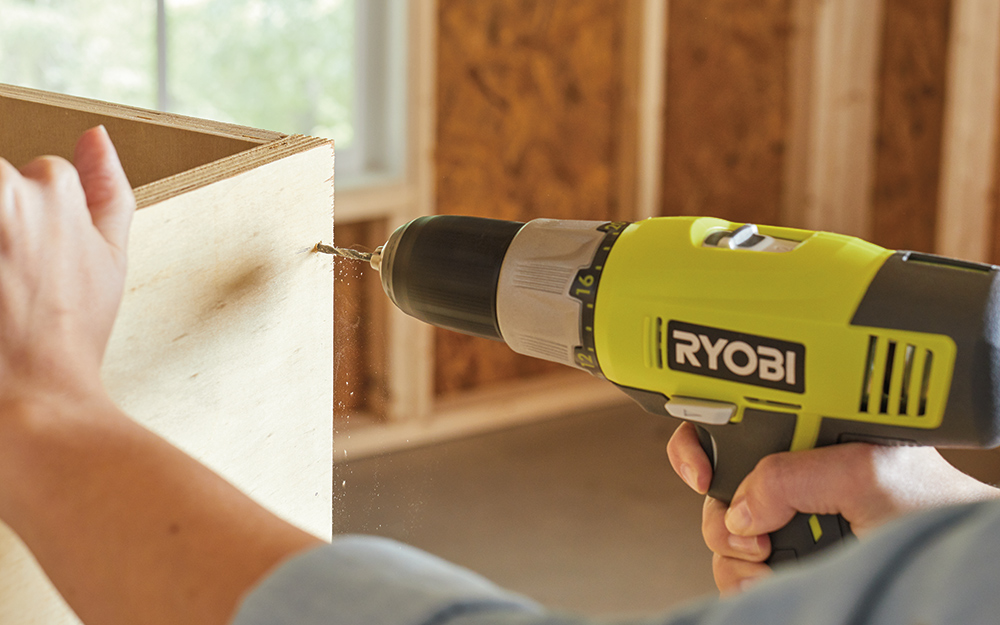 Pre-drill holes in the plywood before putting in the screws.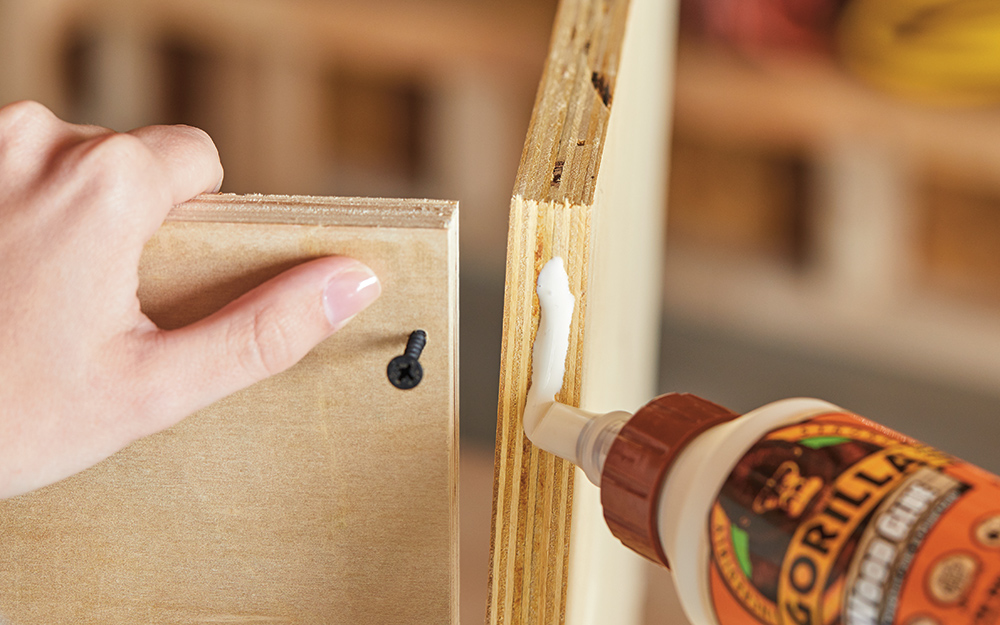 Apply a bead of wood glue in the seams.
Finish drilling in the drywall screws around all four sides of the ottoman.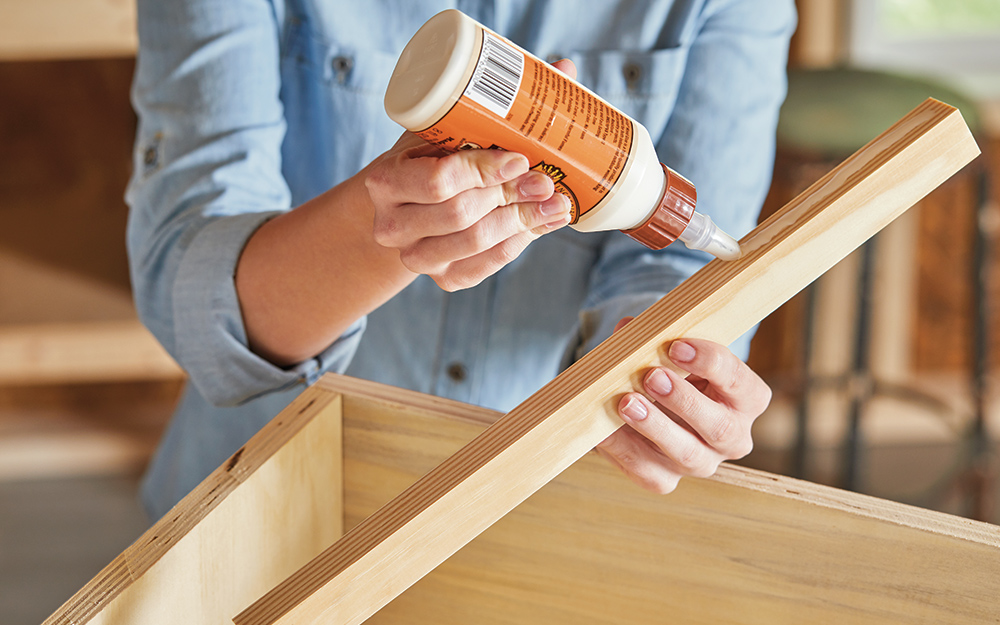 Glue in the four corner braces snug against the inside corners of the ottoman.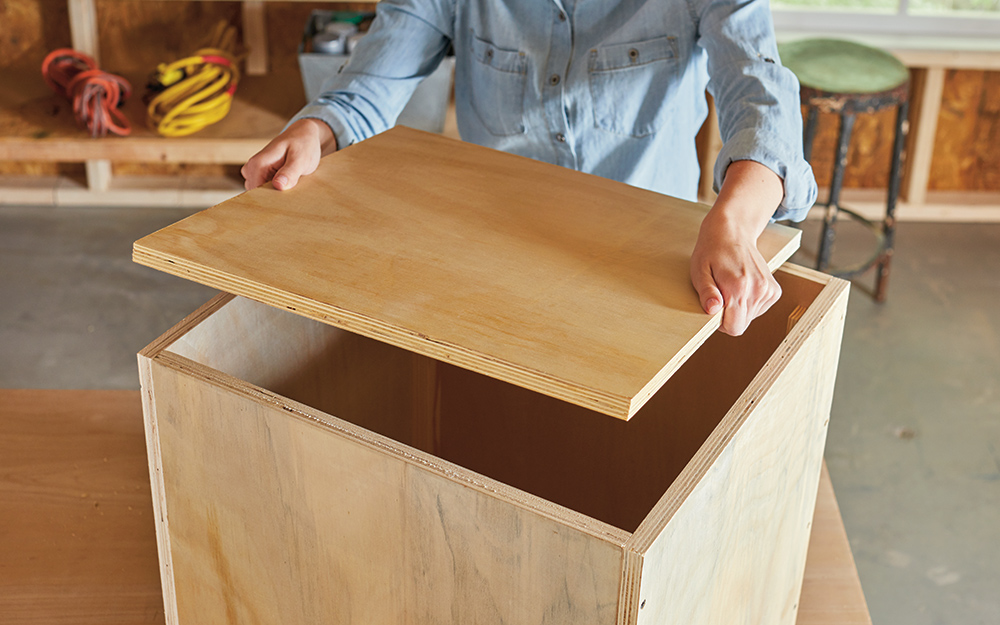 Complete the box construction and let the glue dry.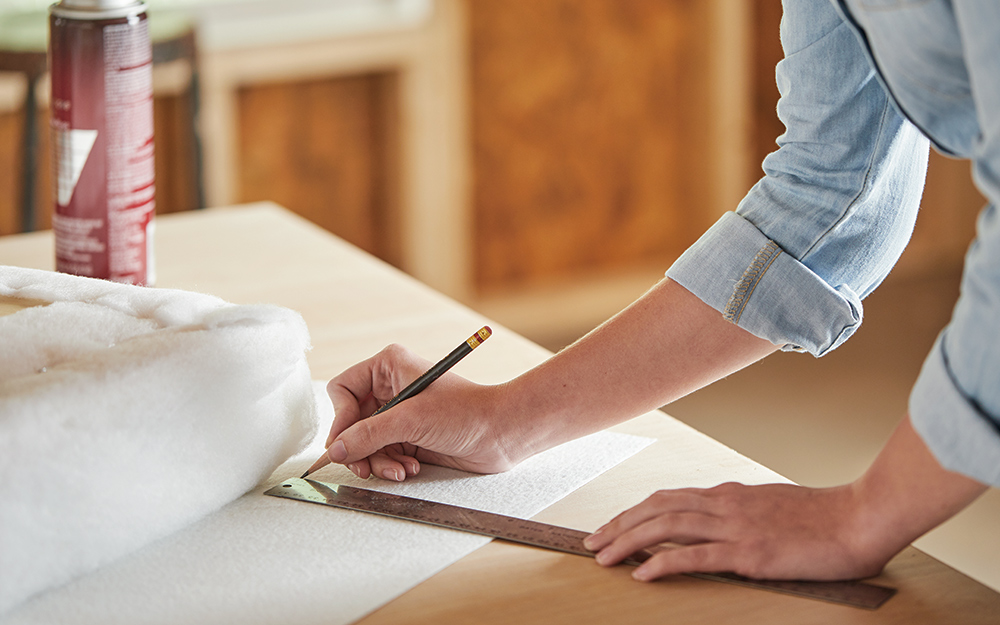 Cut a piece of poly foam and fabric for the top.
Use a straight edge to assist in cutting the piece of fabric to staple onto the lid.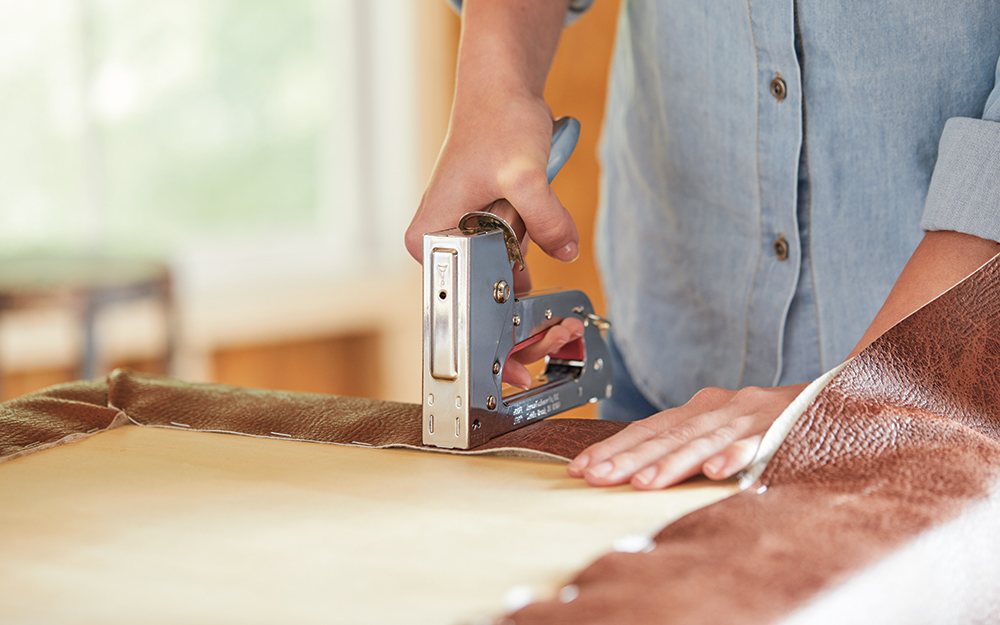 Fold the edges of the fabric like you're wrapping a Christmas present.
Fold the fabric over the edges of the box to take up the slack for a clean look.
Stretch the fabric over the bottom of the boxes and staple.
Continue to fold over the excess fabric to keep everything as flat as possible.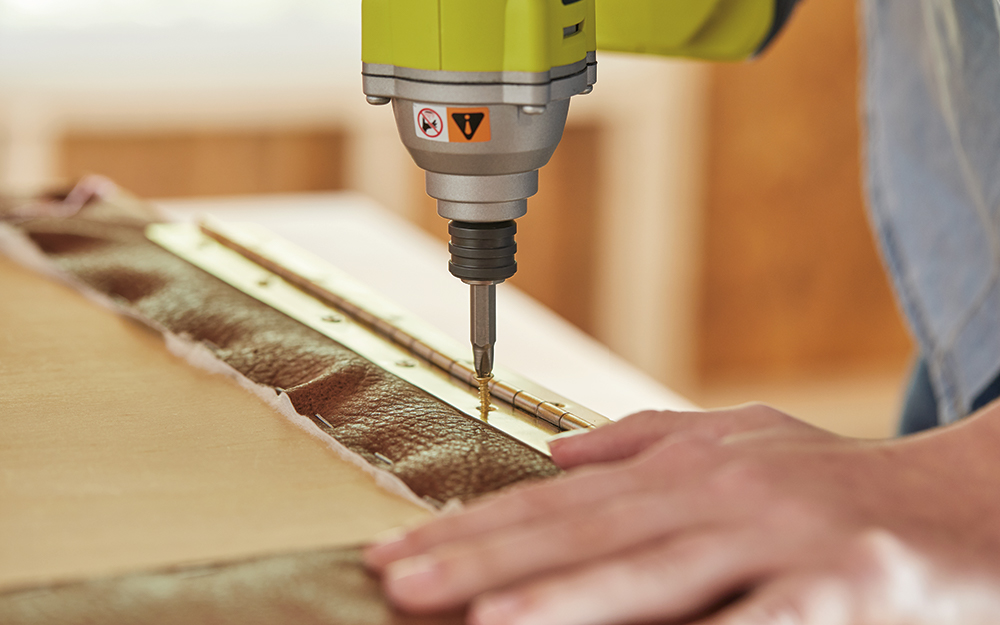 Screw in the piano hinge. Remember that the round part should stick out of the back of the ottoman to make the lid close flat.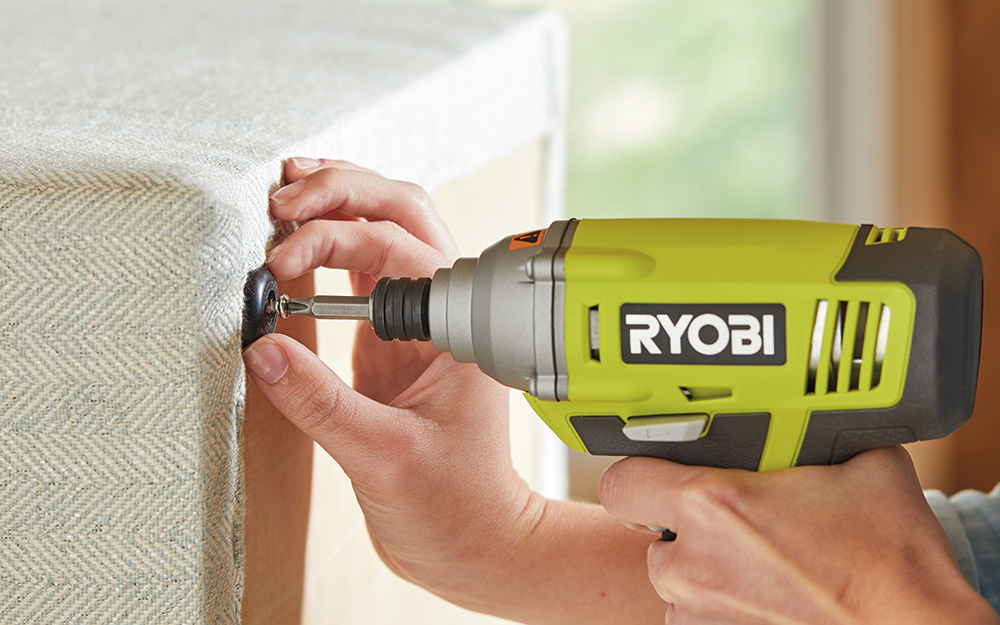 Position the anti-skid pads properly to make sure the screws go into the corner support braces and screw them in.
10
Finish the Fabric with Tacks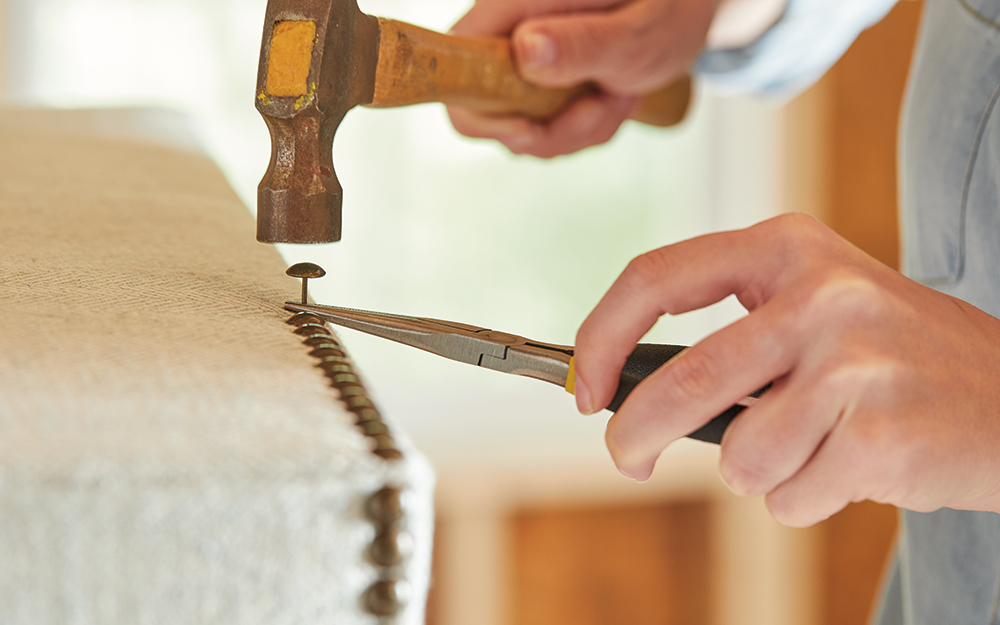 Use a few upholstery tacks to gather and secure any excess fabric.
Explore More on homedepot.com