Baseboards are an often forgotten area of a room when cleaning, but they can really make a difference. Not only do well-attended baseboards make a room look cleaner, but picking up the dust and dirt that can build up there keeps your indoor air cleaner as well. 
This guide will show you how to clean baseboards and keep them maintained.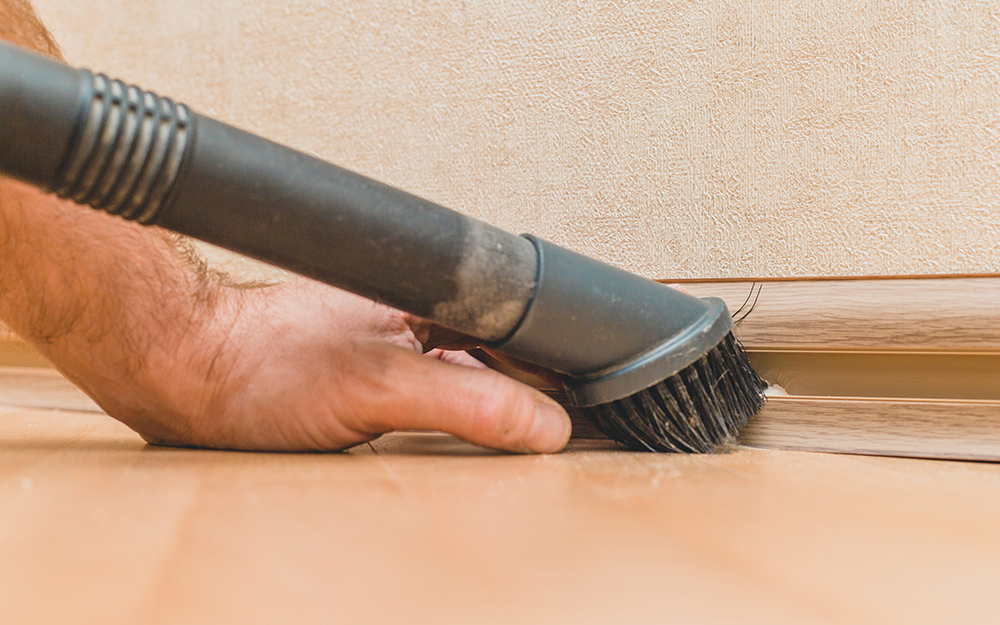 Move furniture and floor coverings away from the wall.
Using the brush attachment, vacuum along the baseboards to pick up dust.
As an alternative, you can also dust by hand with a dry microfiber cloth. 
Tip: If you have to kneel to reach the baseboards, rest your knees on a folded towel or yoga mat as you work to reduce the pressure.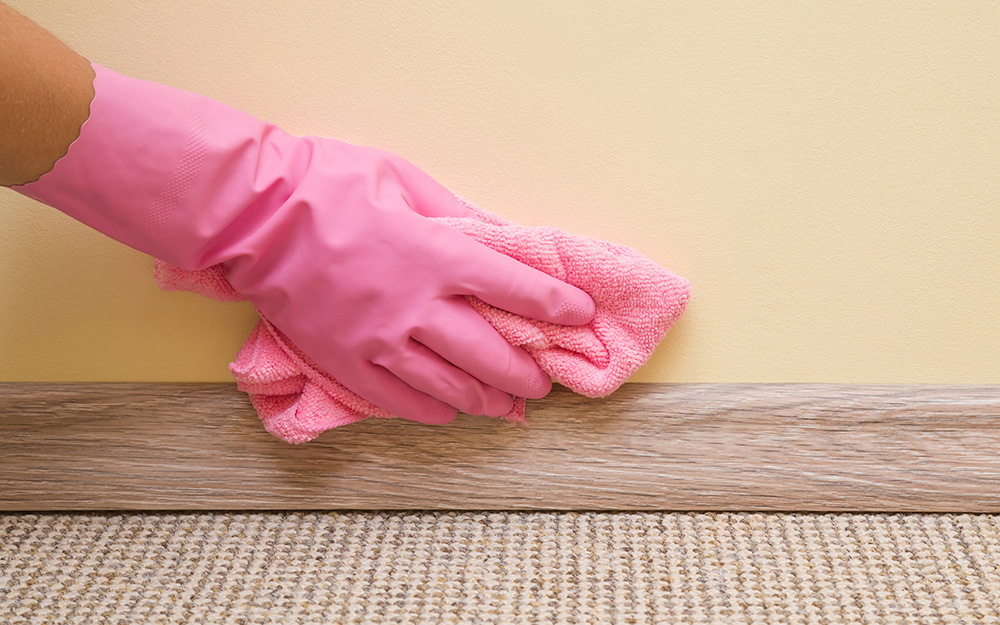 Once you have removed most of the dust, you can damp clean the baseboards. This is more important in homes with pets as oils from their skin can cause more dirt and pet hair to collect and stick to the baseboards. 
In a bucket, make a light cleaning solution using warm water with a few drops of mild dishwashing liquid. Agitate the solution gently to mix.
Wet a clean microfiber cloth with the solution, then wring it out until it is just damp. 
Wipe the baseboards with the cloth in sections. When your cleaning water looks dirty, drain the bucket and make a clean batch of soap solution.
Dip cotton swabs or a chopstick wrapped in a clean microfiber cloth into the soap solution to clean out corners or edges of the baseboards.
Allow the baseboards time to air dry before returning floor coverings and furniture to their original place.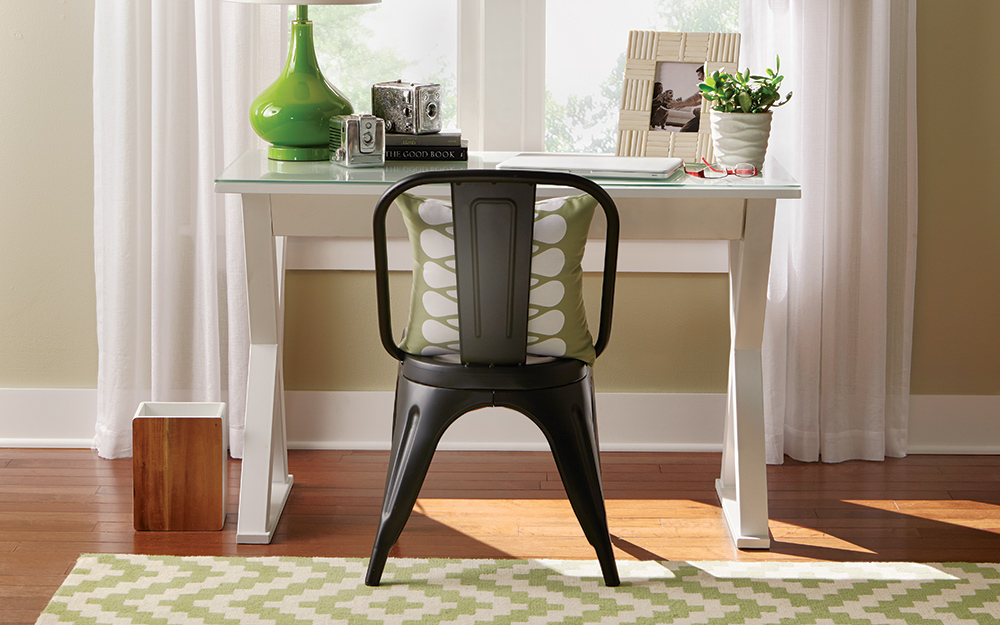 Simple monthly maintenance will prevent buildup on your baseboards.
Each month, move the furniture and vacuum the baseboards with the brush attachment.
Every other month, wipe the baseboards with a lightly damp microfiber cloth.
If there are pets in the home, you may want to adopt a more frequent cleaning schedule.
Tip: If you have small children in the home who like to help, assign them the task of dusting the baseboards. Give your child a few microfiber cloths sized for his or her hands. You can even make a game of cleaning the baseboards by setting up a race with a sibling or friend.
4
Modifications for Physical Limitations
If getting down on the floor to clean the baseboards is physically difficult, you can make some modifications to the task.
Use a lightweight stool and sit perpendicular to the wall, then reach to the side and clean one section of baseboard at a time.
Use an extension tool on the vacuum cleaner to allow you to reach the baseboards without bending.
Secure a microfiber cloth to the end of a yard stick or broom handle and use it to clean along the baseboards.
Explore More on homedepot.com