Time Required:

Under 2 hours

Difficulty:

Beginner
---
Here's a fun fact: A cucumber is considered a fruit since it has seeds and grows from the flower of a cucumber plant. Cucumber fruits are crisp, refreshing and easy to grow in your own garden. Read below to understand the basics of how to grow cucumbers for a ripe and healthy harvest.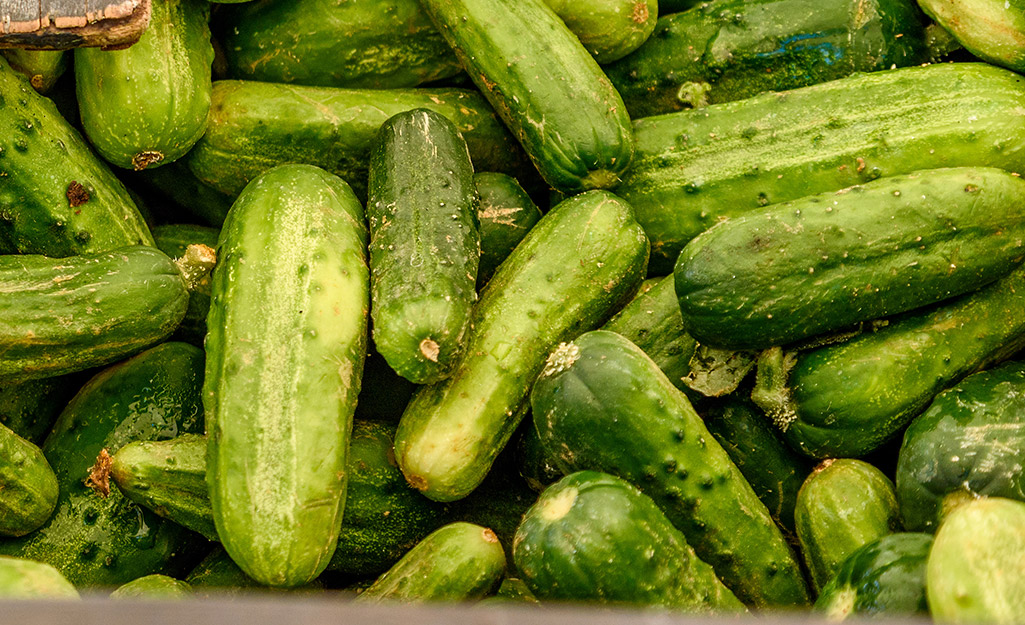 The first step to planting cucumbers is choosing the type of cucumbers you want to grow.
Vining cucumbers need extra support to encourage their vertical growth.
Bush cucumbers are ideal if space in your garden is limited.
Explore your options and choose the best one for your space.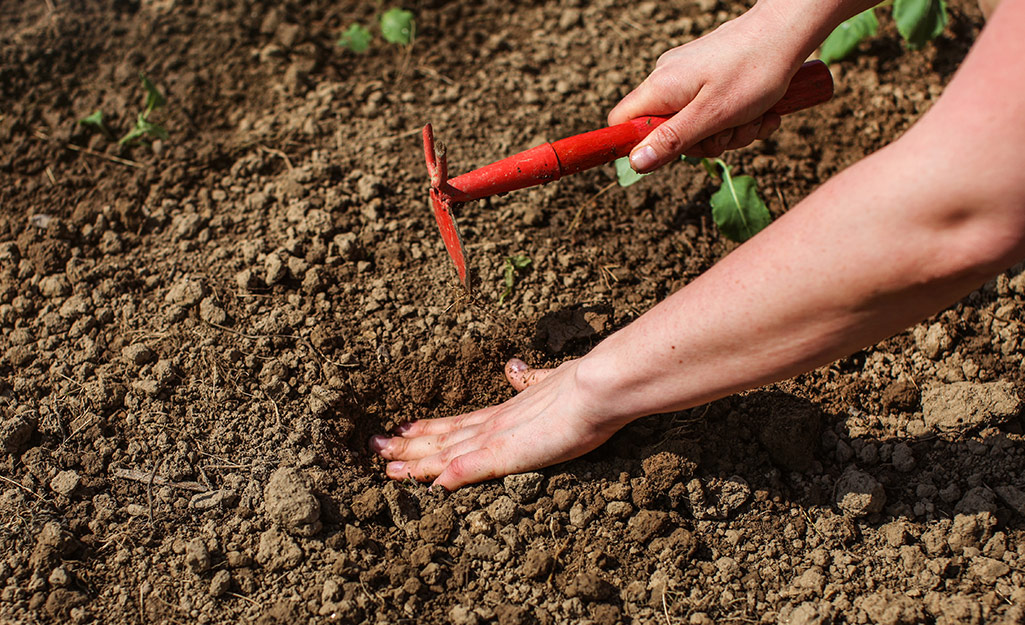 If you choose to plant vining cucumbers, you must support the vine with a fence, trellis or tomato cage.
If you use a tomato cage, make sure it's at least 48 inches tall. Use a trowel to dig a 1-inch deep trench along both sides of whichever support you choose.
If you chose to plant bush cucumbers, find an area where the soil is fertile and receives full sun.
For both varieties, add compost or well-rotted manure if needed.
Tip: Weave jute twine between trellis posts to give vines texture and traction.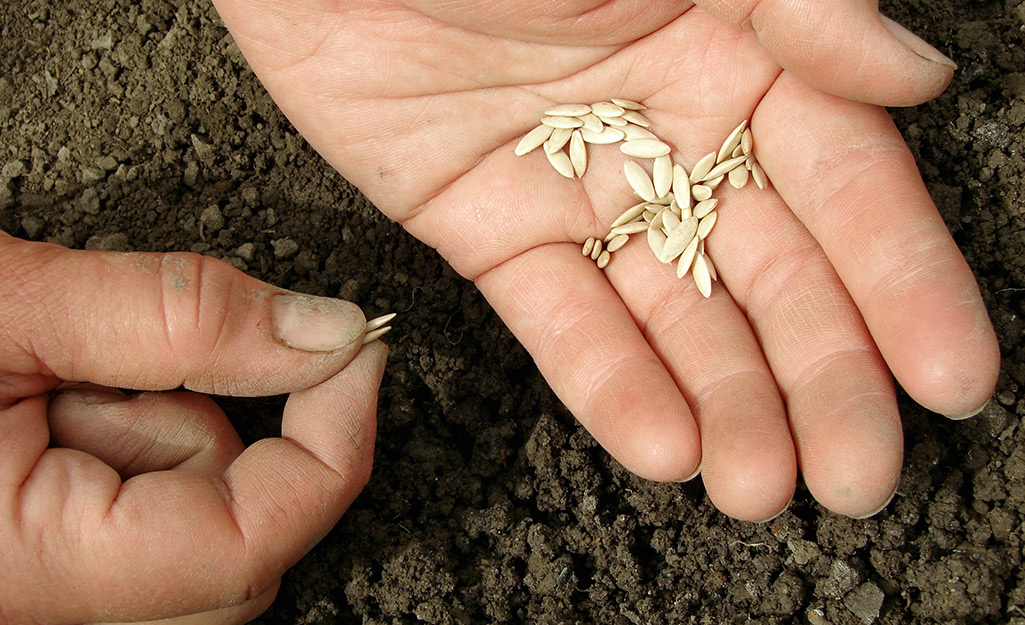 Once you've prepped the soil, you're ready to plant the cucumber seed.
Wait until after the last frost of spring when the soil is warmer.
For vining cucumbers, space the seeds at least 12 inches apart and cover them with soil.
For bush cucumbers, make mounds and space them about 3 feet apart. Add 6 to 9 seeds 1-inch deep in each mound.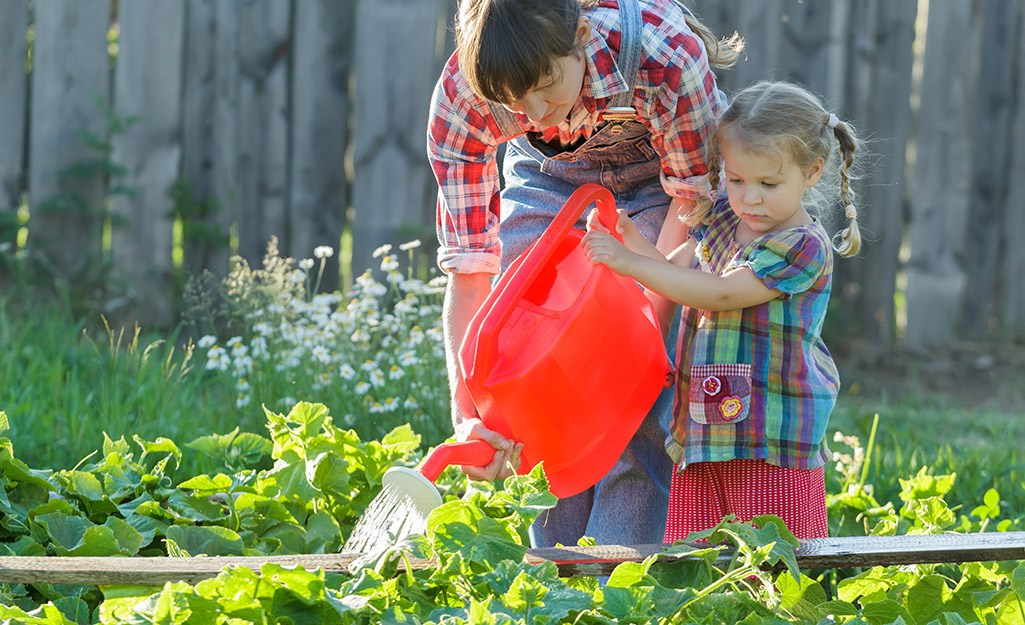 Make sure to water your growing cucumbers frequently.
The best time to water your newly planted seed is mid-morning after the dew has evaporated.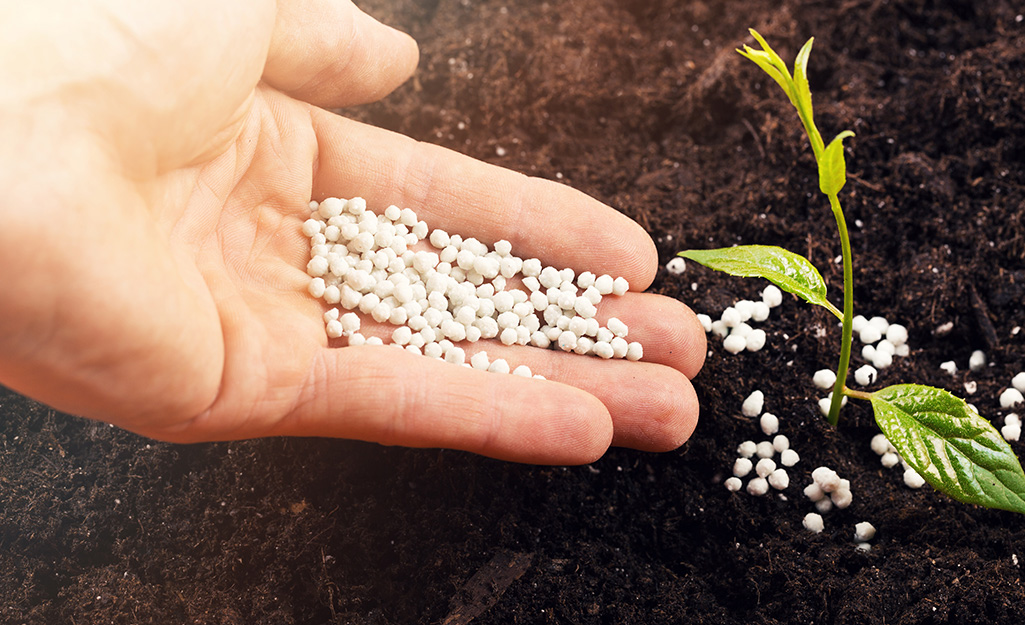 Fertilize the soil frequently and use an organic fertilizer that's rich in nitrogen. You may also sprinkle a slow-release vegetable fertilizer.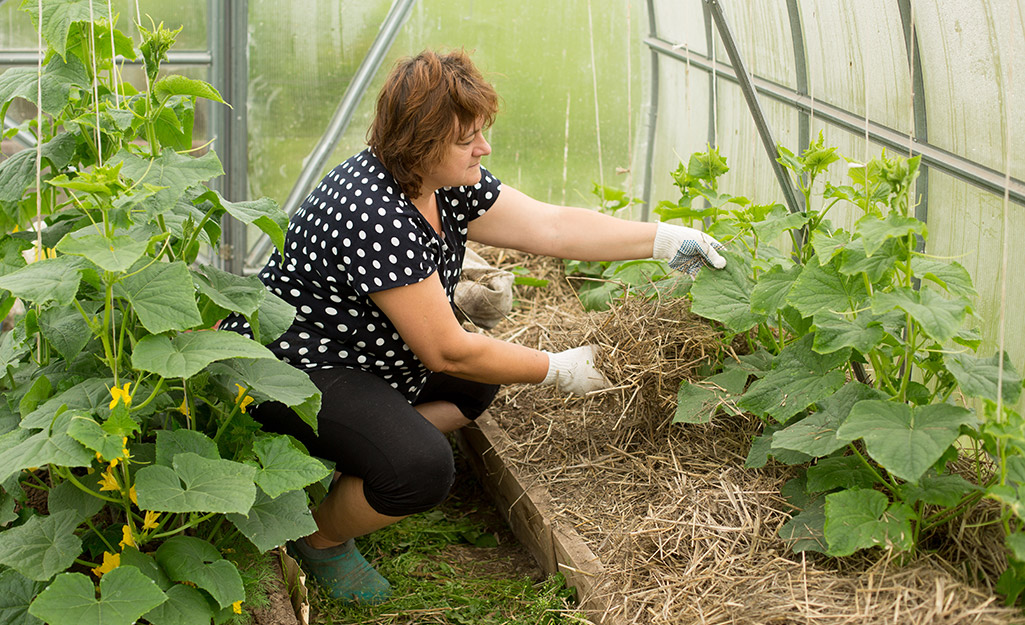 Mulching the soil helps it retain moisture. It keeps plants protected from summer heat and reduces drought stress. Use straw, pine bark or shredded leaves.
It usually takes about 46 to 65 days before cucumbers are ready to be harvested.
Look for firm, green flesh and pick them every couple days as they ripen.
Tip: Pick cucumbers that are between 2-inches to 6-inches long and 1-inch to 2-inches in diameter.
Smashed Cucumber Salad Recipe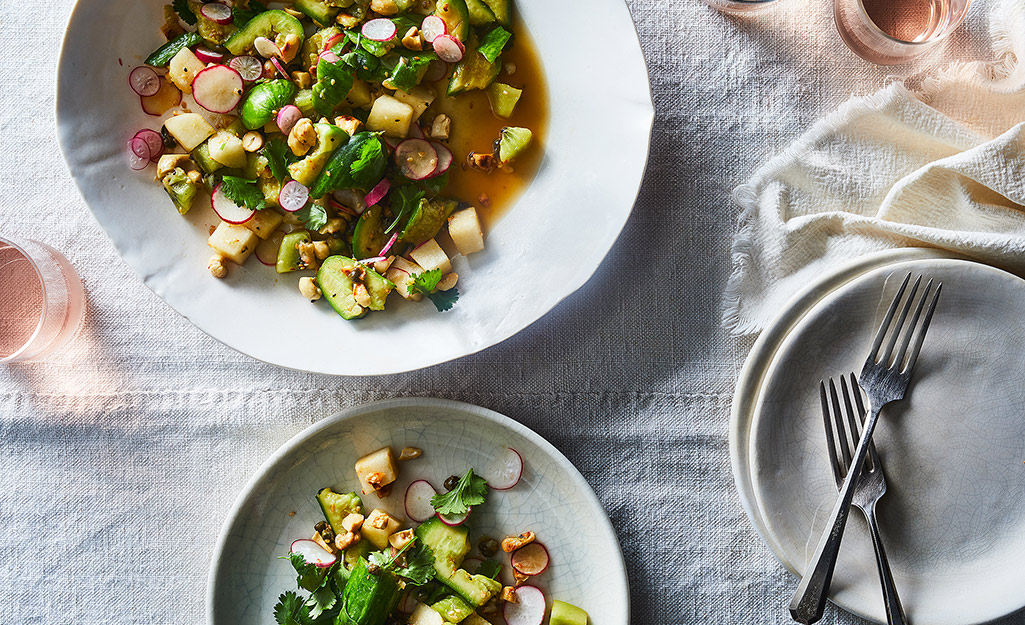 Try out your fresh garden cucumbers in this salad that also uses fresh scallions, radishes, garlic and cilantro from your garden. Recipe provided by Food 52.
Smashed Cucumber Salad With All of the Crispy, Crunchy Bits Recipe
Ingredients:
1 garlic clove, peeled and grated
2 tablespoons soy sauce
2 tablespoons seasoned rice wine vinegar
1 tablespoon plus 2 teaspoons lime juice
1 tablespoon plus 1 teaspoon sesame oil
1 pound Japanese or Persian cucumbers
2 kiwis, halved, scooped, and cut into 1/2 inch cubes
1 large Asian pear or Honeycrisp apple, peeled, cored and cut into 1/2 inch cubes (about 2 cups of cubes total)
3 French breakfast radishes, or other radishes, scrubbed, trimmed and sliced thinly with a knife or mandoline
1/2 cup raw, roughly chopped cashews
3 teaspoons sesame seeds
2 tablespoons olive oil
2 tablespoons drained capers in brine, patted dry
3 scallions, rinsed and trimmed (greens and whites) and then finely chopped, divided
1 small handful of cilantro leaves, about 1/3 cup loosely packed, rinsed and patted dry (optional)
Instructions:
1. In a large bowl (in which you'll build the salad), make the vinaigrette: whisk together the garlic, soy sauce, rice vinegar, lime juice and sesame oil.
2. Halve the cucumbers lengthwise. To minimize mess, place them inside a freezer bag. With a rolling pin or meat mallet (or carefully with the heel of a large knife's blade), gently smash the cucumber halves so that their skin cracks and their flesh begins to soften. Transfer to the bowl, breaking into bite-sized pieces with your hands. Leave behind any liquid or seeds. Let the cucumber pieces marinate in the dressing for at least 5 minutes, but for no more than 30 minutes (you want to retain some crunch).
3. After the first 5 minutes, add the kiwi, pear and radishes.
4. In a dry skillet over medium-low heat, toast cashews until they just begin to deepen in shade. Toss in the sesame seeds, give the skillet a shake and let the cashews and sesame seeds toast together for another minute. Transfer to a plate off heat.
5. In the same skillet, after wiping away any lingering bits, heat oil over a medium flame until it's hot enough to produce bubbles around the tip of a wooden spoon. Add the capers. Fry for 2 to 3 minutes, until crispy and puffed. Use a slotted spoon to transfer them to the plate of toasted cashews and seeds.
6. Finish the cucumber salad by mixing in the cashews, sesame seeds, capers, scallions and cilantro (if using).
Whether you need the right tools, plants or soil, The Home Depot delivers online orders when and where you need them.