The flush valve, located in the middle of the toilet tank, includes the overflow tube, the hole where water enters the bowl when the toilet is flushed and the rubber tank ball or flapper that covers the hole when the tank is full. A broken flush valve prevents your toilet tank from forming a seal to hold water. If you hear your tank leaking, first try replacing the flapper. If that doesn't work, replacing your flush valve will help conserve water and keep your toilet operating properly. This guide will teach you how to replace the flush valve in just three easy steps.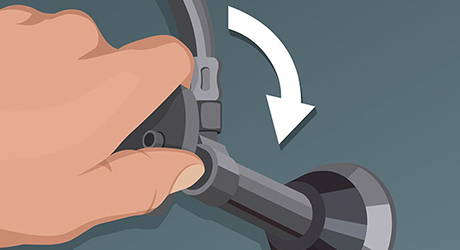 Turn off the water at the shutoff valve and drain tank by flushing the toilet.
Disconnect the water supply line with an adjustable wrench.
Unscrew the tank bolts using a screwdriver and an adjustable wrench.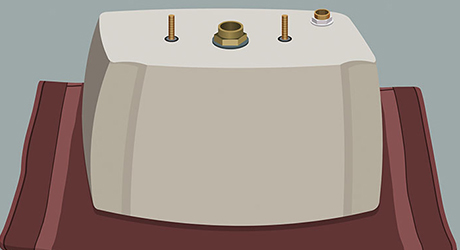 Remove the toilet tank and gently place it upside down on an old towel or rug. 
3
INSTALL A NEW FLUSH VALVE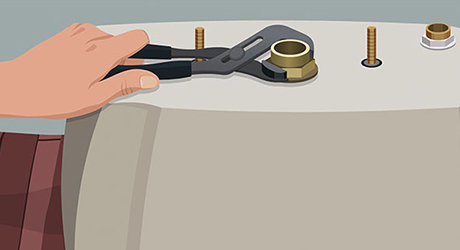 Unscrew the spud nut with a spud wrench or a pair of slip joint pliers and remove the old flush valve.
Slide the cone washer onto the tailpiece of the new flush valve - the beveled side of the cone washer should point toward the end of the tailpiece.
Insert the flush valve into the tank opening so that the overflow pipe faces the fill valve.
4
INSTALL A NEW FLUSH VALVE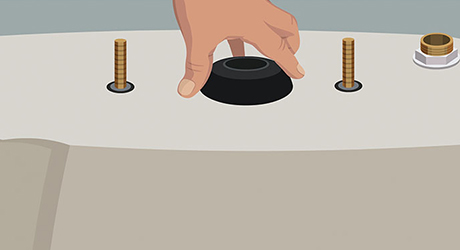 Screw the spud nut back onto the tailpiece of the new flush valve, tighten with a spud wrench or a pair of slip joint pliers, and place the soft spud washer over the tailpiece.
5
REINSTALL THE TOILET TANK AND REPLACE THE FLAPPER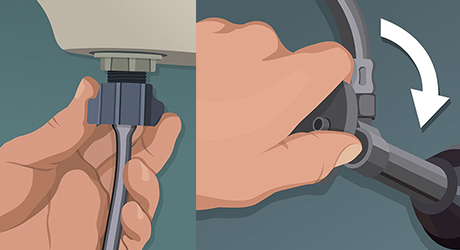 Reinstall the toilet tank and connect water supply line. 
Replace the flapper and reconnect the refill tube to the top of the overflow tube.
Turn on the water and check for leaks. 
Ready to find the supplies you need in your local store? Download The Home Depot Mobile App to locate products and check out the products for toilet repair. We'll take you to the exact aisle and bay.
Explore More on homedepot.com