Under-sink water filters help to purify your water by removing unwanted chemicals and minerals. They are easy to install and can greatly improve the quality of your water. Read on for the simple steps for installing a water filter under your sink.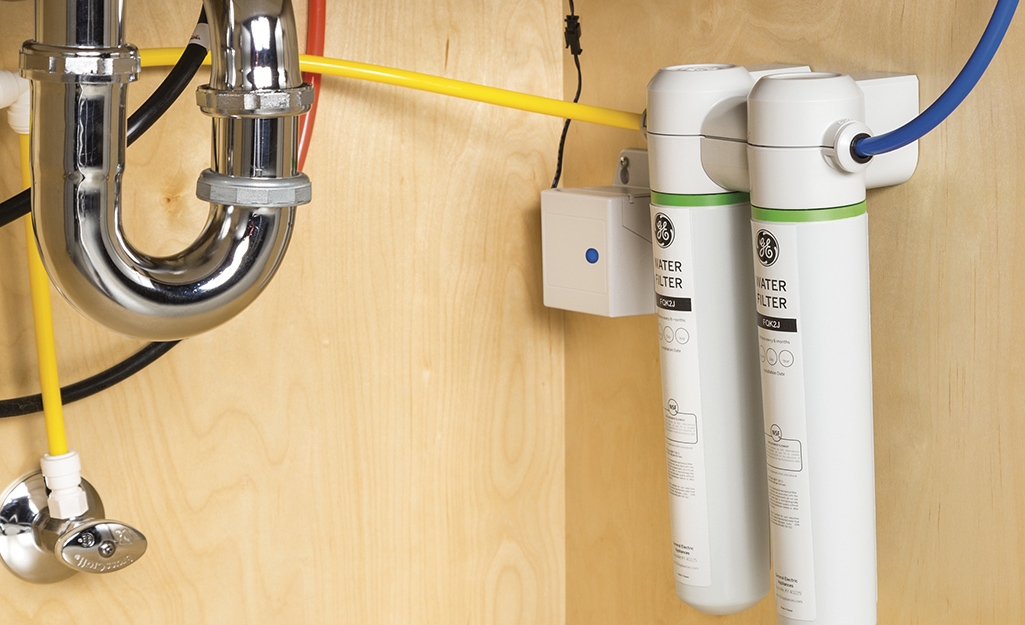 There are various types of under sink water filters to choose from:
Single stage filters are units that only have one filter stage. They target a select type or group of contaminants. These filters are a good choice for those on a budget, or looking to target a specific water quality issue.
Multi-stage filters have two or more filter stages. Each stage targets a different type or group of contaminants. They are a good choice for those looking to fix multiple water quality issues.
Reverse osmosis systems include multiple stages and have a semi-permeable membrane. They eliminate almost all unwanted minerals and chemicals. These filters often come with their own faucet.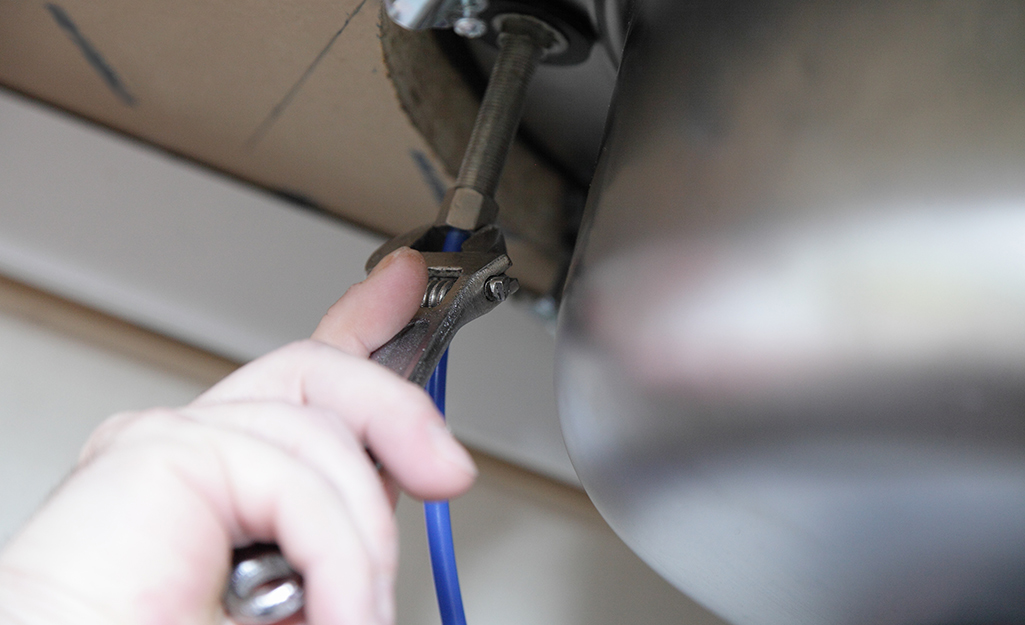 To begin installation of your filter, you need to break the water connection: 
Shut off the cold water line underneath the kitchen sink. The cold should be to the right of the hot water line.
Open the facet to release any cold water that's in the line upstream of the shutoff valve
Place a small cleaning bucket or tray underneath the cold water line. This will catch any extra water that might fall out.
Break the water connection using a wrench.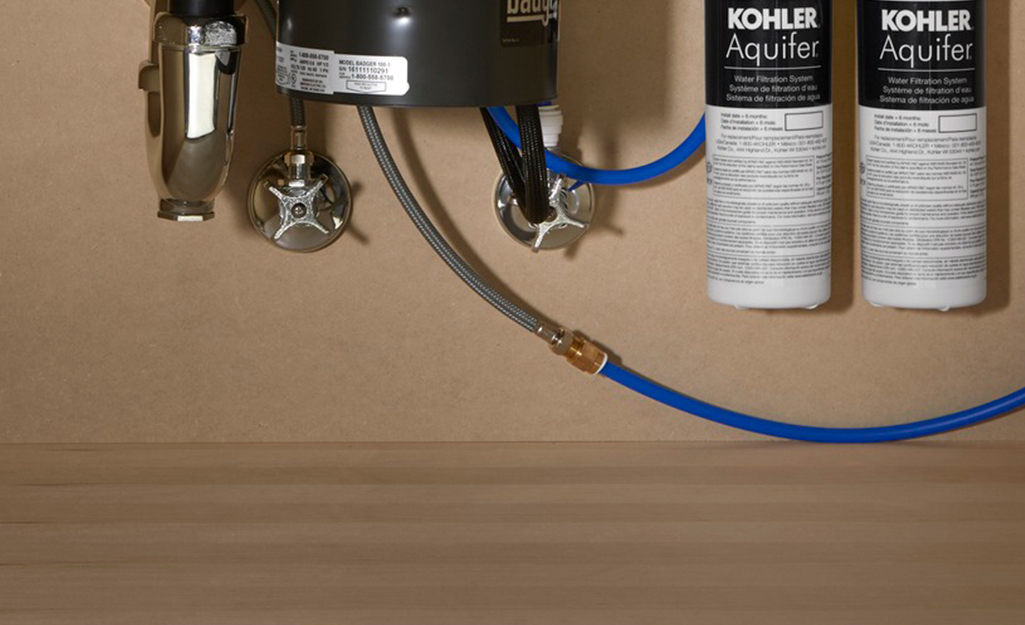 Once your water connection has been broken, it is time to connect the filter:
Connect the adapter that comes with the water treatment installation kit to the hose
Push one end of the black tubing from the kit into the adapter. Put the other end into the filter.
Connect the second adapter to the water shutoff valve. Push the black tubing from the filter into the shutoff.
Tip: Check the back of the filter for images that indicate which pipe should receive which tube.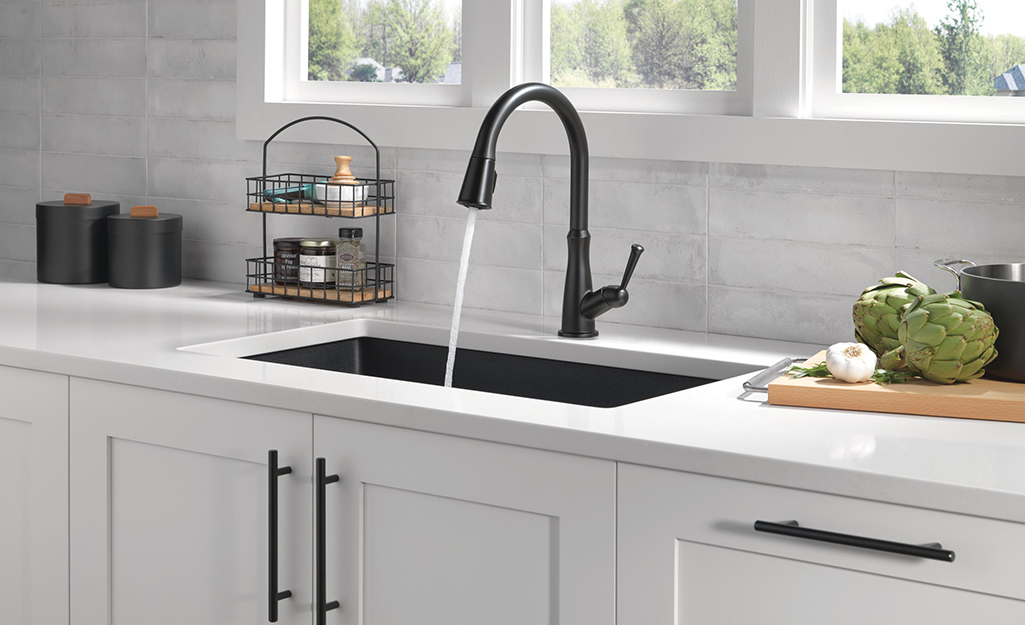 After your filter has been connected, turn the water back on. Begin running the water in five to 10 minute increments. This will activate the carbon. It will also ensure that all contaminants are flushed from your water line.
Tip: Don't let the running water go to waste. Use it to wash your dishes or water your garden.
Under-sink water filters are easy to install and are very beneficial. With various types of filters to choose from, you can find one that best works for you. Follow the steps in this guide to easily install a water filter under your kitchen sink. Use the Home Depot Mobile App to locate products and check inventory. We'll take you to the exact aisle and bay. 
You can also install a water filter underneath a sink with the professional water treatment installation services.
Explore More on homedepot.com