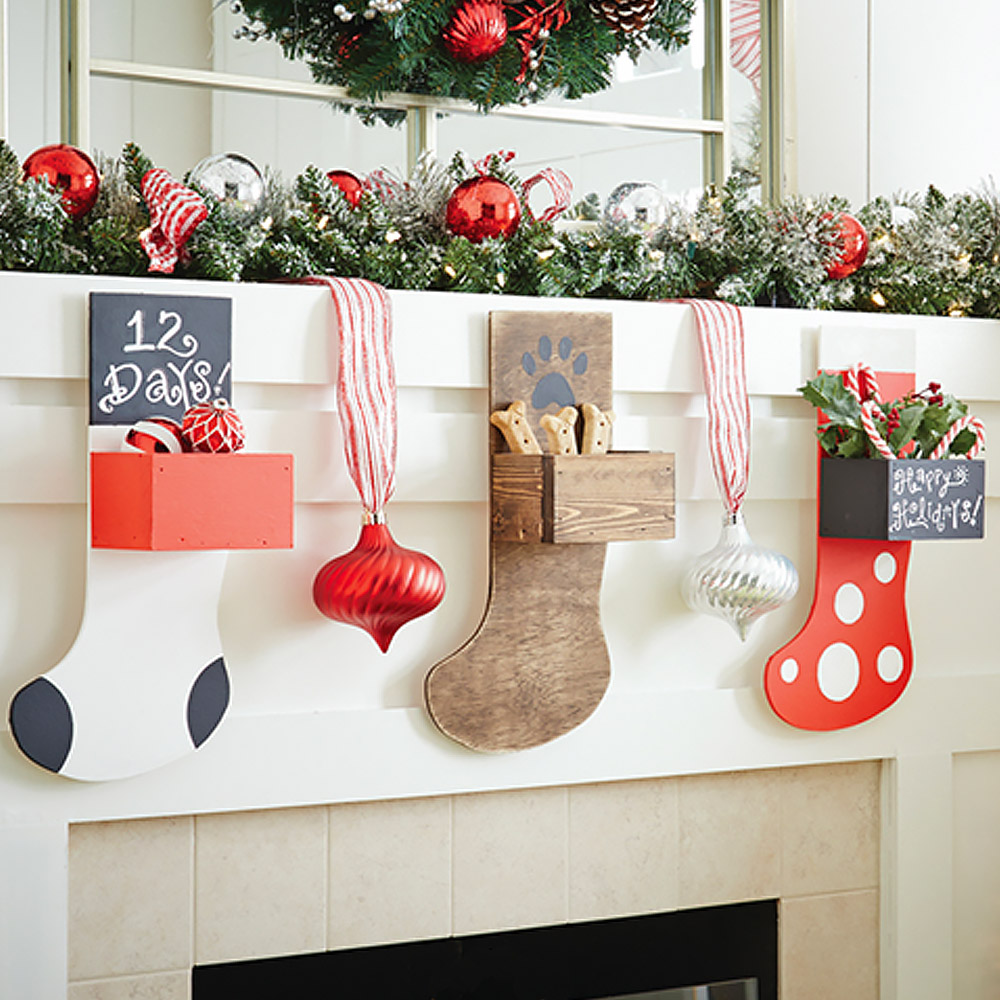 Wood stocking door hangers are a fun alternative to traditional Christmas stockings. Your whole family will enjoy making and decorating these holiday accessories that can be displayed during the Christmas season year after year.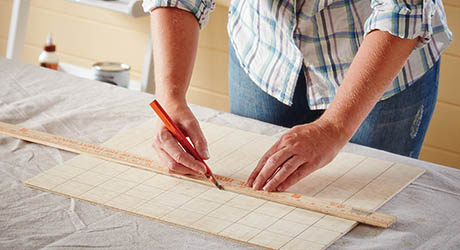 Use the yardstick to lightly draw a 6" x 6" grid onto the plywood panel to help make drawing the stocking shape easier.
2
Sketch Out Two Stockings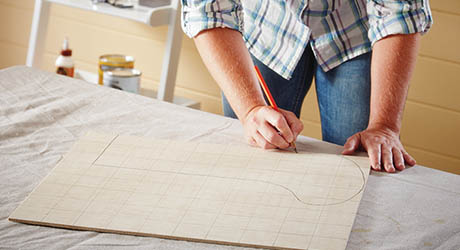 Draw the two stockings. Each one should be 3 grid squares wide and expand out 2 squares in length at the toes.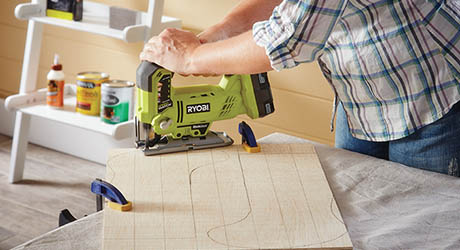 Clamp the plywood to your work surface. 
Use the jigsaw to cut out both of the stockings. 
When cutting, position the plywood so that it hangs over the work surface so that the jigsaw blade can cut without any obstructions.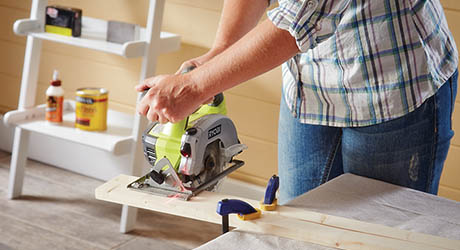 Use the table or circular saw to cut the 1' x 4" into four 3 ½-inch pieces, two 4 ½-inch pieces and two 6-inch pieces.
5
Sand Boards and Paint Stockings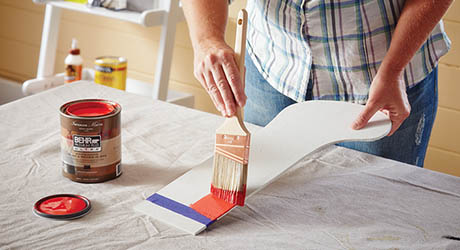 Sand any rough edges with a sanding block. 
Erase or sand off any visible pencil marks. 
Paint or stain the stocking.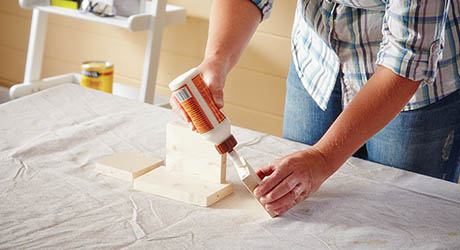 Collect the four boards that will make up the storage box: the 6-inch board will be the front of your box, the two 3 ½-inch boards will be the sides and the 4 ½-inch piece is the bottom. 
Apply a bead of glue to the left edge of the bottom piece. 
Place one of the side pieces into the glue and nail into place. 
Repeat this step for the other side piece.
7
Add the Final Piece to the Storage Box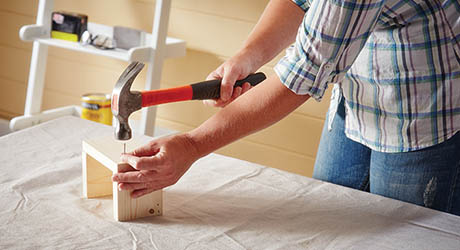 Run a bead of glue along the edge of the U-shaped frame you built. 
Place the front piece on top and nail it into place. 
Paint or stain the box. 
Allow it to fully dry.
8
Attach the Storage Box to the Stocking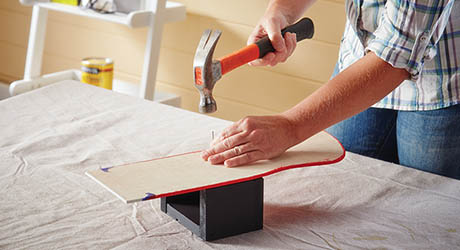 Place the storage box face down on the table with the opening of the frame facing upward. 
Line the edges with glue and place the stocking cut out, paint side down, on top. 
Secure with nails.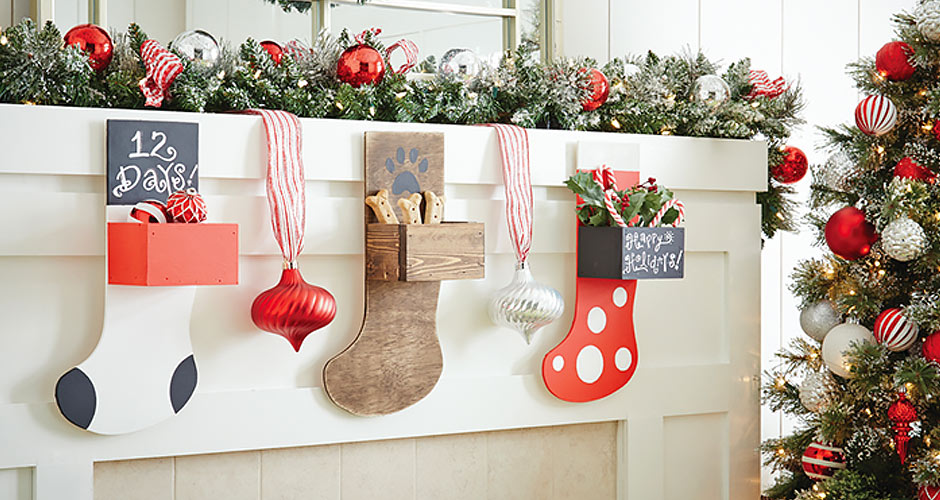 Attach the hooks to the back of your completed stockings. 
Hang as instructed on the packaging.
Explore More on homedepot.com