Presented by Jen Woodhouse of jenwoodhouse.com.
If you love camping, but aren't able to get away as often as you'd like, bring the campsite to you! Backyard camping is not only a great way to spend some quality time as a family, but it's easy on the wallet, stress level and time commitment. Even if you don't have an outdoor space where you can camp out, try to think outside of the box – or inside, rather – and set up camp in your living room! In this guide, you'll discover some great ideas on how to plan a fun camping adventure for you and your family without having to leave your own backyard. Here are some ideas on how to set up the perfect campsite.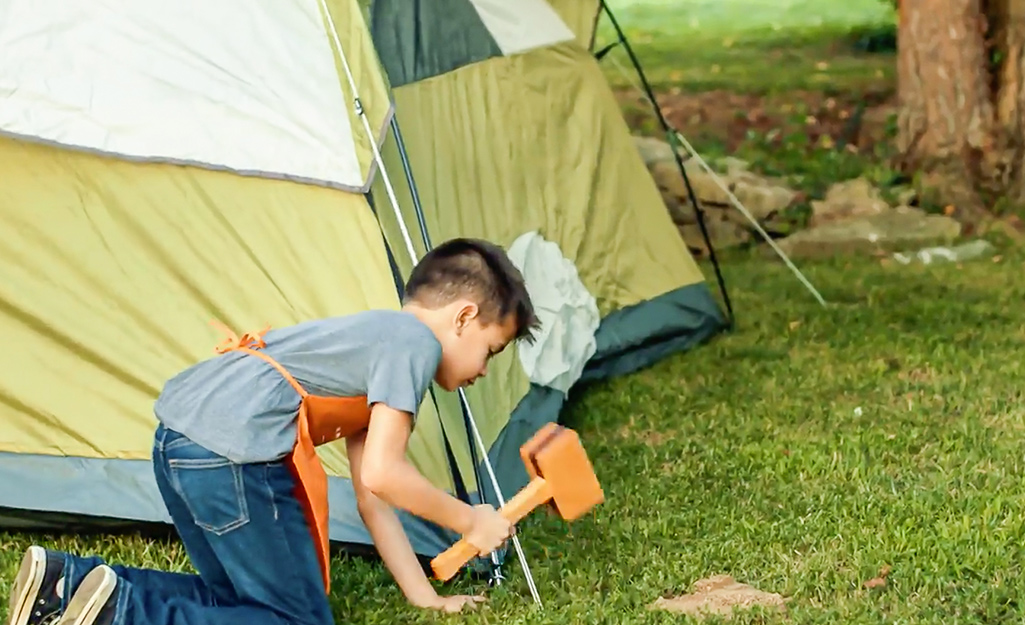 First thing's first: shelter! Find a nice, flat spot in your yard and pitch your tent. Once the tent goes up, the sleeping bags go in! An air mattress or a cot will make things even more comfortable. 
Tip: Set out a few folding chairs so everyone can hang out and tell spooky (but not that spooky) stories around the campfire.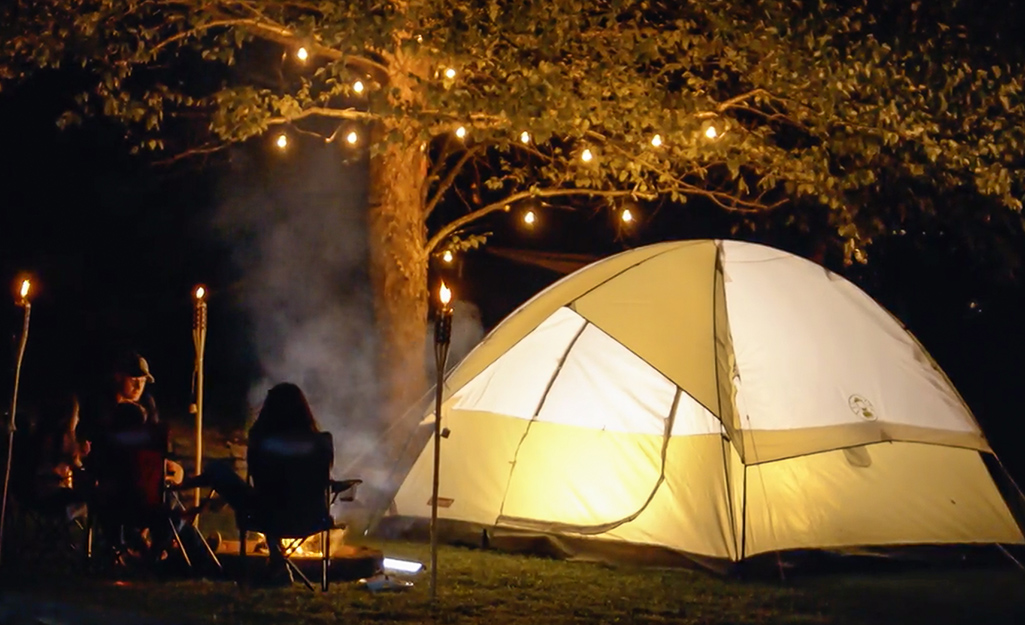 Next, you're going to want to light your space. When it gets dark, you'll want to be able to find your way around the campsite. Battery-powered lanterns, flashlights, tiki torches or string lights will help light the area and set the mood.
Let's get this fire going! A DIY fire pit is an easy afternoon project that any homeowner can do; or, let us help you build one.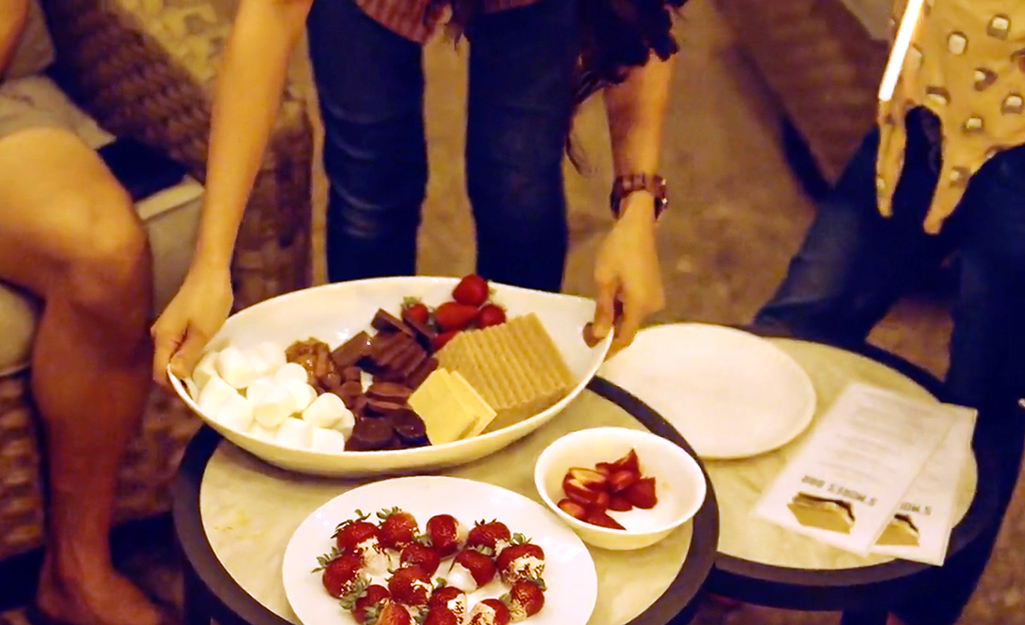 Since you'll be camping in your backyard, there's still easy access to the kitchen, which makes things really convenient. You're no longer limited to food that travels well, like you are with traditional camping; you can literally prepare anything you want with a refrigerator just a few steps away. Roast hotdogs, make campfire pizza in a cast iron skillet, kebabs – whatever you want! 
And here's a different take on a classic campfire treat – make a s'mores bar! Set out different ingredients and let the kids create their own concoctions!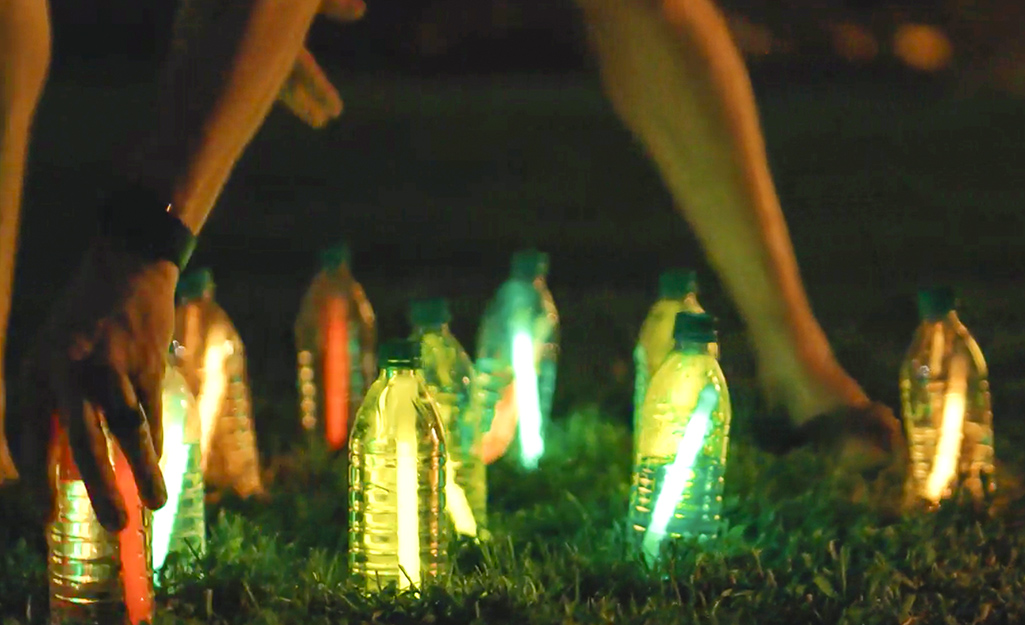 Now that you've got the campsite, fire and food figured out, let's move onto some fun nighttime game ideas. Grab some glow sticks, a few clear plastic bottles and a ball for glow-in-the-dark bowling. Drop a glow stick into the bottle (you might have to weigh it down with some water or rocks), stand them up in the yard and you've got your own backyard bowling alley!
Who's up for some campsite tic tac toe? Use extra long glow sticks to create a giant tic-tac-toe board, then some shorter ones to make the Xs and Os. Or, refer to our handy guide to create your own tic-tac-toe board.
Another game idea is glow-in-the-dark ring toss. Glow in the dark necklaces make great rings for a ring toss game. Simply stick some wooden stakes into the ground and you're good to go. 
So it turns out, you didn't have to go very far to get away from it all! A backyard camping experience is made even better with the convenience and safety of home just a few feet away. Now the real question is, are the kids actually going to get some sleep tonight? I think not. If you're looking for tents, sleeping bags, air mattresses, fire pits and other camping gear, The Home Depot delivers online orders when and where you need them. 
Explore More on homedepot.com