The trellis technique is a popular method used to grow many vining crops. Trellises keep vining plants, like tomatoes, off the ground and protect them from pests, diseases and foot traffic. They also help plants receive adequate circulation and sunlight. Which makes for a higher density tomato crop and lets you conserve space in your garden. This guide offers step by step instructions on how to trellis tomatoes.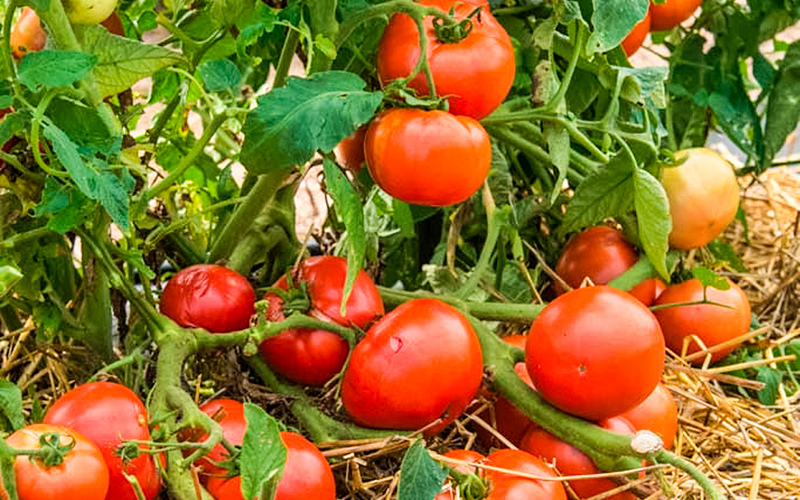 The first step to trellising tomatoes is to determine which tomato plants grow best vertically.
Choose an indeterminate variety with naturally tall vines like Brandywine or Giant Belgium. 
If you prefer to grow cherry tomatoes, Sungold, Yellow Pear and Sweet Chelsea Hybrids are great options.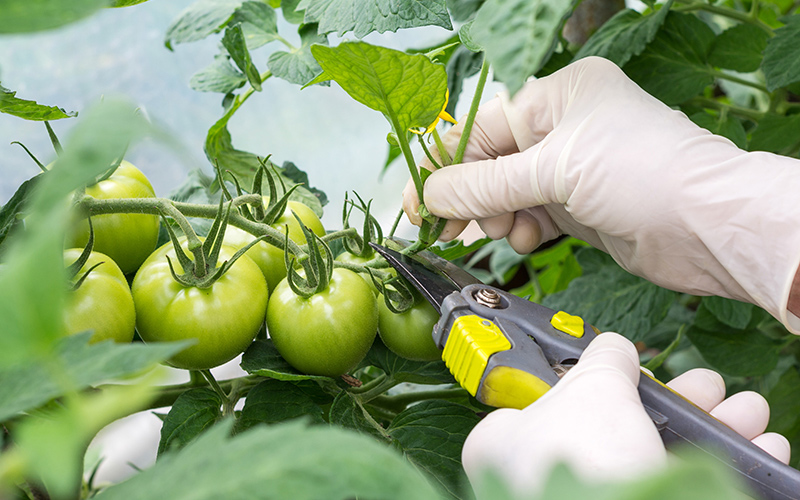 If your tomato crop is already growing and thriving, use pruners to trim the leaves along the bottom to allow for optimal air flow. 
This will keep the roots healthy and promote growth.
3
Install the Tomato Trellis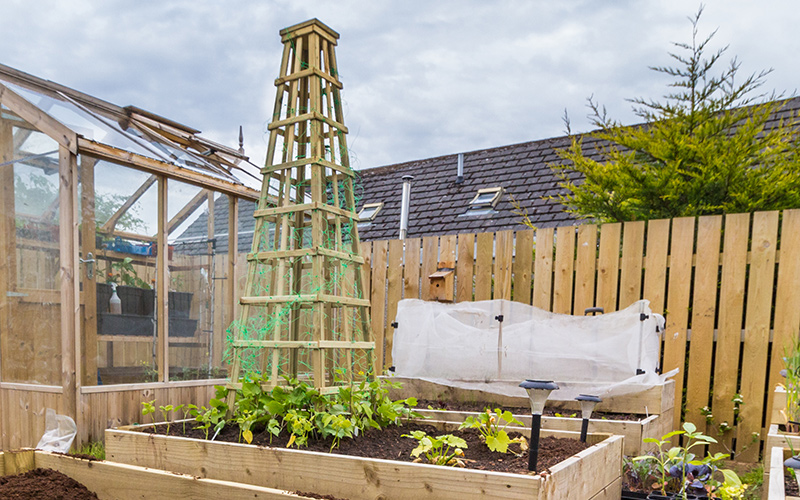 Garden trellises come in a variety of sizes and styles. 
Choose one that fits your space and is tall enough to accommodate your growing crop. 
Most trellises include stakes of some sort for easy installation and should be inserted into the soil, right along the main stem.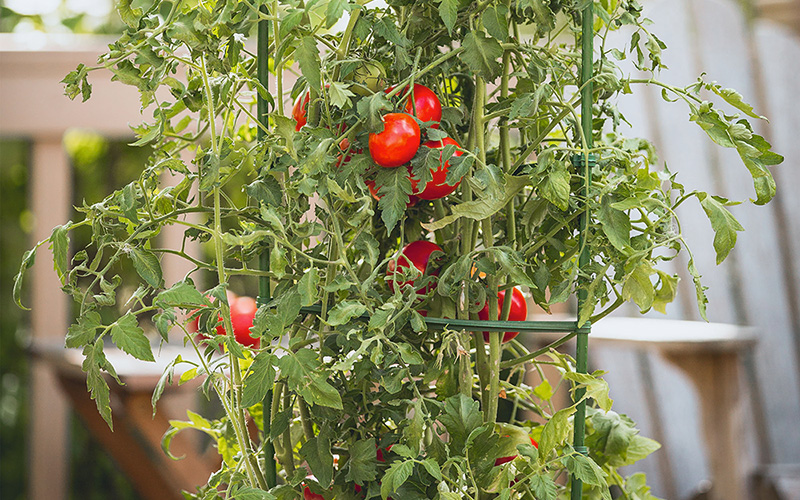 Use a thin rope or twine to tie the stem to the trellis. We recommend using natural fibers that are biodegradable like sisal or jute.
String the plant in multiple areas, leaving an inch or two of space in between. 
The goal is to make sure the tomato plant is propped upright and is in proper position to grow vertically.
This guide displays a simple way to trellis tomatoes. Tomatoes are a tasty fruit that can be used in a variety of delicious recipes. Use The Home Depot Mobile App to get everything you need shipped straight to your doorstep.

Explore More on homedepot.com